As any resident or visitor will tell you, there's a lot more to California than palm trees and sunny beaches. The state also serves as a magnificent showcase of architectural creativity. From all over the world, architects come to California to make a name for themselves. Full of natural beauty and inspiration, California is home to a wide array of building styles. These include modern homes, historical masterpieces, and pretty much everything in between. Visitors can see the adobe homes of Spaniards, or the fancy mansions of Hollywood celebrities. Whether you're looking to buy a new home or simply want to appreciate the different architectural styles in the state, California has something for you. Let's take a look at some of the most popular styles of architecture in California.
Bungalow Courts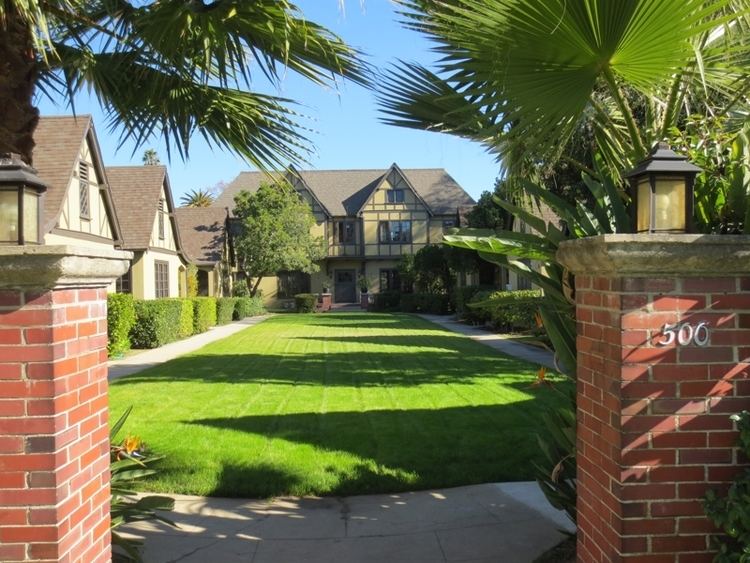 source: pinterest.com
You might not be familiar with Bungalow Courts,  but they play an important role in California's architectural history. In 1909, Sylvanus Marston, a Pasadena-based architect, built the first Bungalow Courts, which are small detached dwellings arranged around a central courtyard, creating a unique multifamily unit. Unfortunately, many of these historical structures have been destroyed over the years, and they're now a threatened architectural style. However these distinctly Californian homes can still be found in the state. With a single floor, gates, arches, stucco, and red tiles, they stand out from their larger Mission Revival-style counterparts. 
Cape Cod
Cape Cod is a very popular architectural style in the Californian suburbs. These houses usually have one story. They have steep rooflines, wood siding, multi-pane windows, and floors made of hardwood. Some may find this style of house too small, but it's perfect for others. 
Victorian
Victorian architecture is a popular style that can be found throughout Northern California. This style includes Queen Anne and Folk architecture. Buildings in this style are built with an incredible attention to detail. This gives them a very unique and distinct look. From the distinct painting of the many wood parts to the multifaceted rooflines and asymmetrical shapes, Victorian buildings are constructed primarily for beauty rather than functionality. 
Mediterranean
source: pinterest.com
Mediterranean-style homes in Southern California are especially beautiful. They use warm colors like cream, beige, and brown. The roofs are low-pitched and made of red tiles, helping to offer shade from the California sun. These homes usually have high ceilings inside, with plenty of space to entertain guests or enjoy family life. Many of these homes include beautiful tiled floors and detailed woodwork, which only increases their charm.
Beaux-Arts
The Beaux-Arts style isn't unique to California—its style can be seen in the design of many important buildings. These include town halls and courthouses. California has its own unique spin on the Beaux-Arts style, using Mission-style features such as glazed terra cotta tiles.
Mission Revival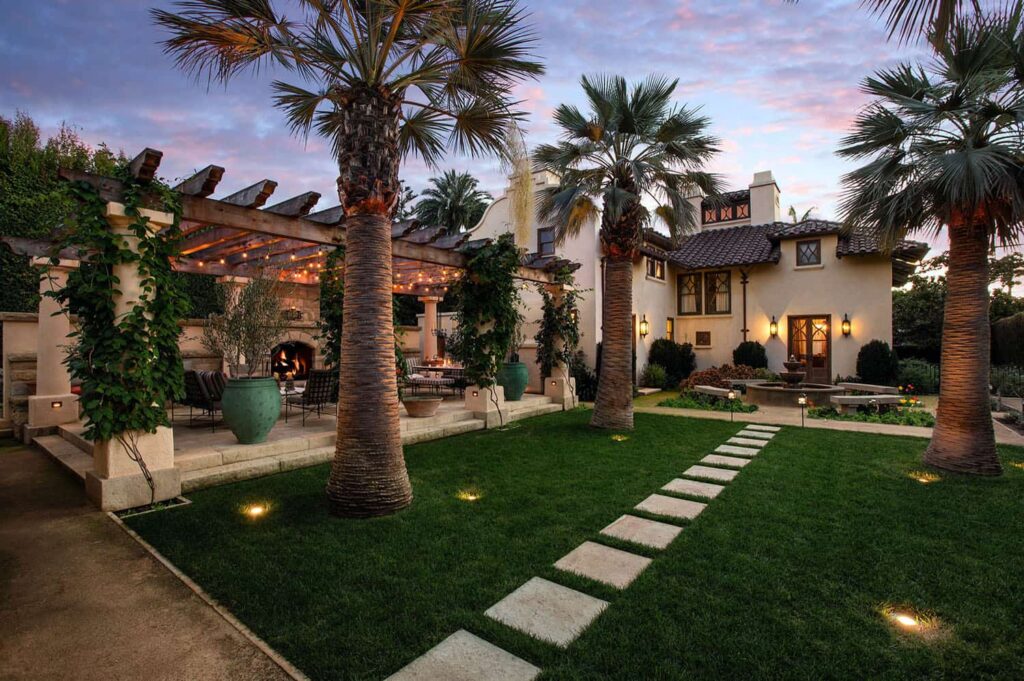 source: pinterest.com
Mission Revival is one of California's most famous architectural styles. This style, which evolved from old missions, is characterized by red clay tile roofing with a low pitch, plain stucco exteriors, and arches. The thick wall systems of Mission Revival homes are highly sought after, as they help to keep the pleasant breeze in and the searing heat out. Despite being relatively modest in size, these homes hold significant historical value. While single-story Mission residences are classified as bungalows, a second story is prevalent in modern-day Mission Revival homes. Thanks to their unique features, Mission Revival properties will always be iconic and stand the test of time.
Churrigueresque
Churrigueresque is a unique architectural style found in California, featuring pitched and hipped roofs, gables, turrets, and circular Gothic archways inspired by a French castle. This fancy style became popular in the 1920s and was used mainly used for high-rise buildings like condos and hotels. Curved balconies were also common in apartments, providing residents with stunning views of the cityscape.
Hollywood Regency
source: pinterest.com
If you enjoy grandeur and opulence, Hollywood Regency design should be right up your alley. These homes—often luxurious mansions—borrow from various architectural styles such as Greek Revival, French, and modernist. They typically feature grand double doors, sweeping curved staircases, oval windows, columns, and complex mansard roofs with symmetrical designs. A gated entrance and a pull-through driveway are often also part of this style, not to mention lawns where not a single blade of grass is out of place!
Monterey Colonial Revival
A blend of Spanish Colonial and New England features, The Monterey Colonial Revival architectural style creates a living space that takes full advantage of the ocean breeze and canyon views. These homes are usually two floors, featuring wraparound porches and a hip roof. They often feature a multi-textured look, incorporating both adobe and wood-framed architecture. 
Contemporary
It isn't always easy to define what makes a "contemporary" home, as the architectural style is always evolving. It's usually viewed as a style in between modern and traditional ones. Currently speaking, however, it uses elements like wide, multi-sliding doors, clean lines (as oppose to arches), and an open concept to the layout into the home's exterior. This kind of architecture focuses on simple functionality, yet it's still appealing visually.
Modern
source: pinterest.com
The modern architectural style is all about simplicity, emphasizing clean lines and minimalistic design to showcase the beauty of the surrounding environment. Large glass windows and sliding doors are signature features of modern architecture.
Not only is modern architecture visually stunning, but it's also practical and efficient. Advanced safety features such as fire-rated access doors for utility areas are incorporated into the design, ensuring maximum safety and comfort. Inspired by the historical art movement of modernism, this style emphasizes open living spaces and geometric shapes, creating a harmonious balance of form and function.
Craftsman
Craftsman-style homes are a popular architectural style that emerged in the late 19th century as a response to the lavishness of the Victorian era. These homes are known for their simplicity and use of natural materials. They feature low-pitched gabled roofs with wide, overhanging eaves, often adorned with shingles or tiles that add to their natural aesthetic. Natural materials such as wood or shingle siding, stone, brickwork, and stucco are commonly used, further enhancing the home's rustic appeal.
The large front porch, nestled beneath the main roof extension, is a defining characteristic of Craftsman-style homes. This inviting space provides a perfect spot for residents to unwind and socialize, adding to the home's warm and hospitable ambiance.
Conclusion
California is a state that offers a wide range of architectural styles for those looking to invest in high-value properties. From the grandiose Hollywood Regency to the cozy Craftsman-style home, California has it all. The diversity in architectural styles is a major factor that contributes to the state's popularity for newcomers, in addition to its scenic landscapes and white-sand beaches. Whether you are looking for a luxurious mansion or a cozy starter home, California has something for everyone. 
This article has been brought to you by Gutters Plus Inc., your one-stop shop for all your rain gutter needs in the San Diego area!