It is not easy to choose a sink for the bathroom. Depending on the size and style, one can pick from among the various bathroom sink designs.
source: lieshapetrovich.com
The wall-mounted sink – is one of the most common bathroom sinks. It is suitable for small bathrooms. These sinks do not have any storage space. This kind of sink is put along with a medicine cabinet to compensate for the lack of storage.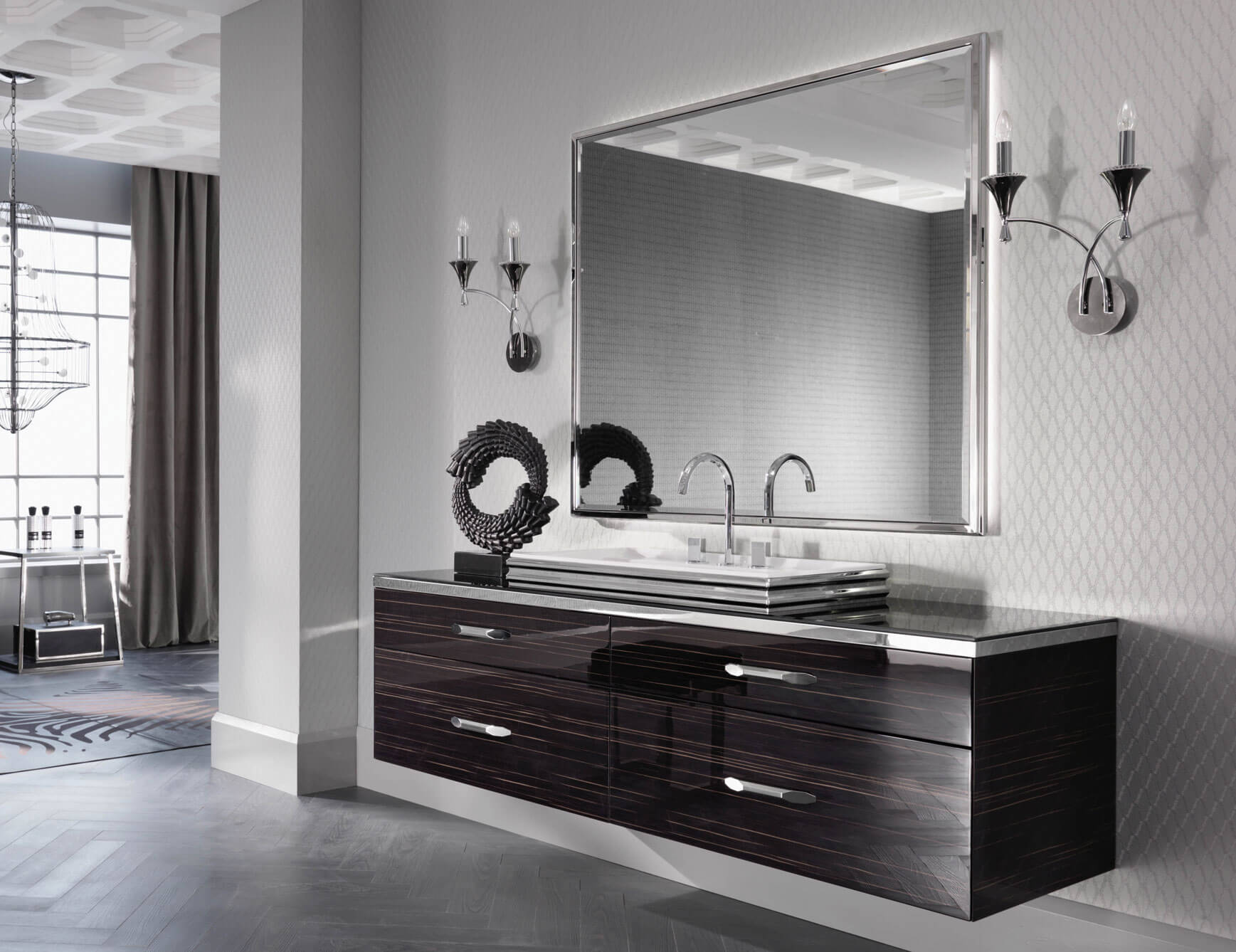 source: nellavetrina.com
The under-mount sink – As the name suggests, the undermount sink is mounted from beneath the counter, usually there is a solid surface counter like granite or marble and shows a seamless integration from countertop to sink. It is, expensive than the others, but worth the cost as there will be a minimum chance of leakage if properly installed.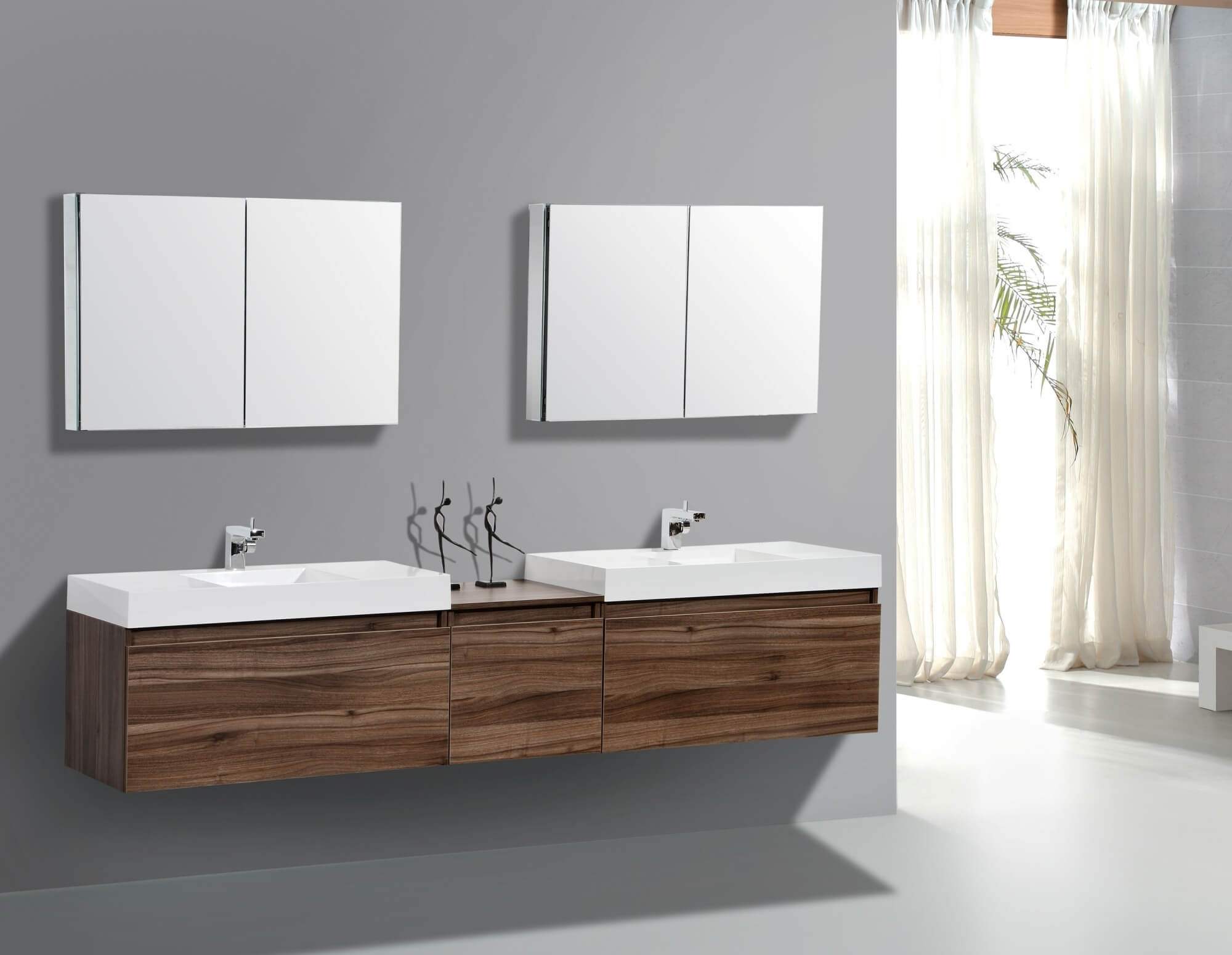 source: myhomemyfuture.com
The self-rimming/drop-in/top-mount sink – is a kind of sink that has many names, but all depict the same bathroom sink picture. There is a rim at the top that prevents it from sinking under the countertop.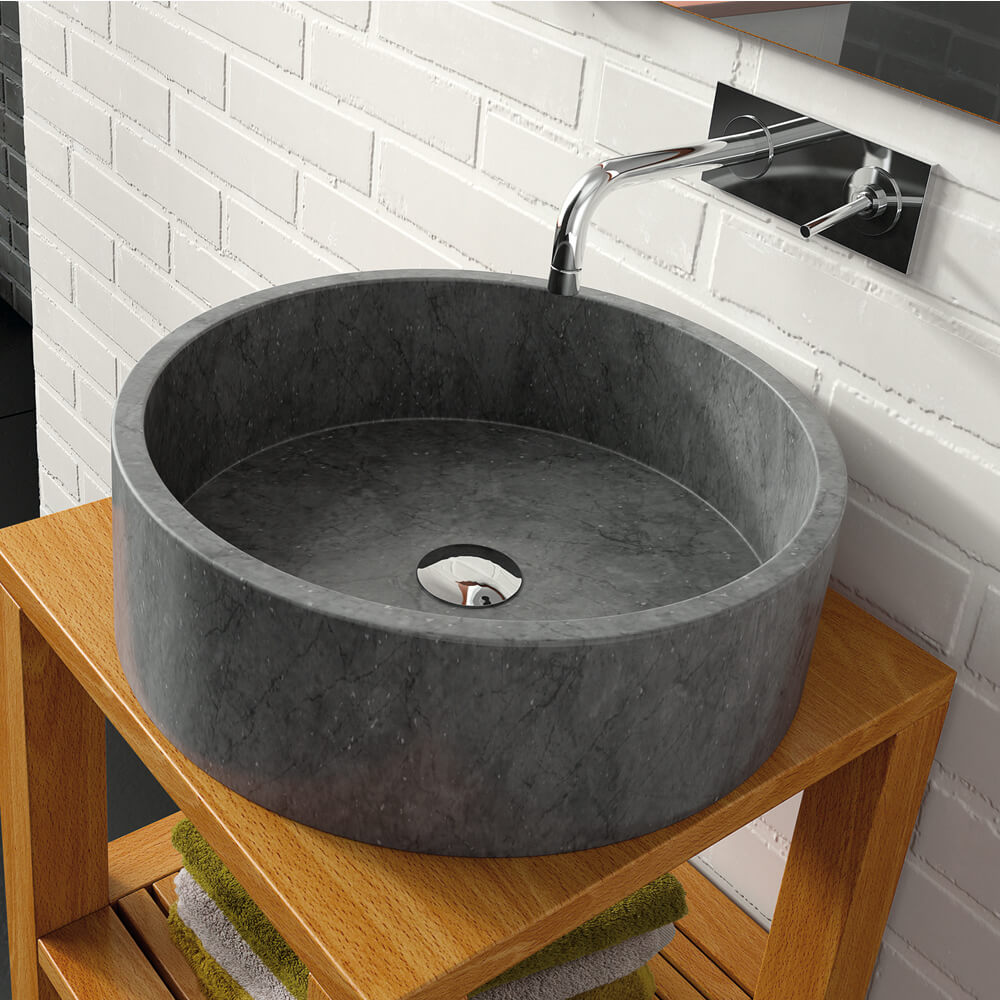 source: maestrobath.com
The pedestal sink – is a floor-mounted sink and its outlet pipe is covered by an extension making it look like a pedestal or leg support for the sink. Here also there is no storage space, so this is recommended for bathrooms that are not used very often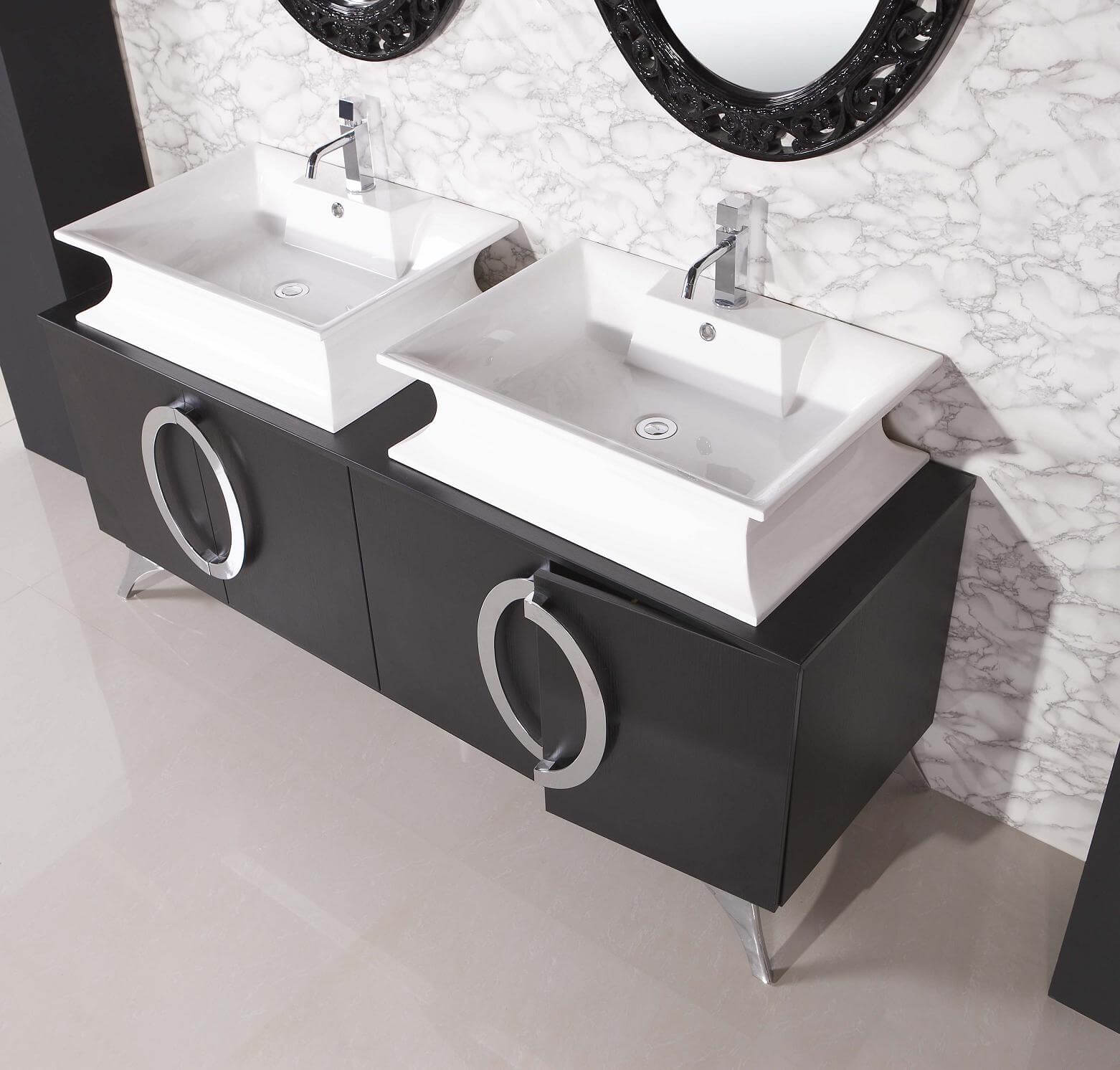 source: theinteriorgallery.com
The semi-pedestal sink – is a combination of the wall-mount sink and the pedestal sink.  The outlet pipe of semi pedestal is not exposed, it is covered by the same material as the sink.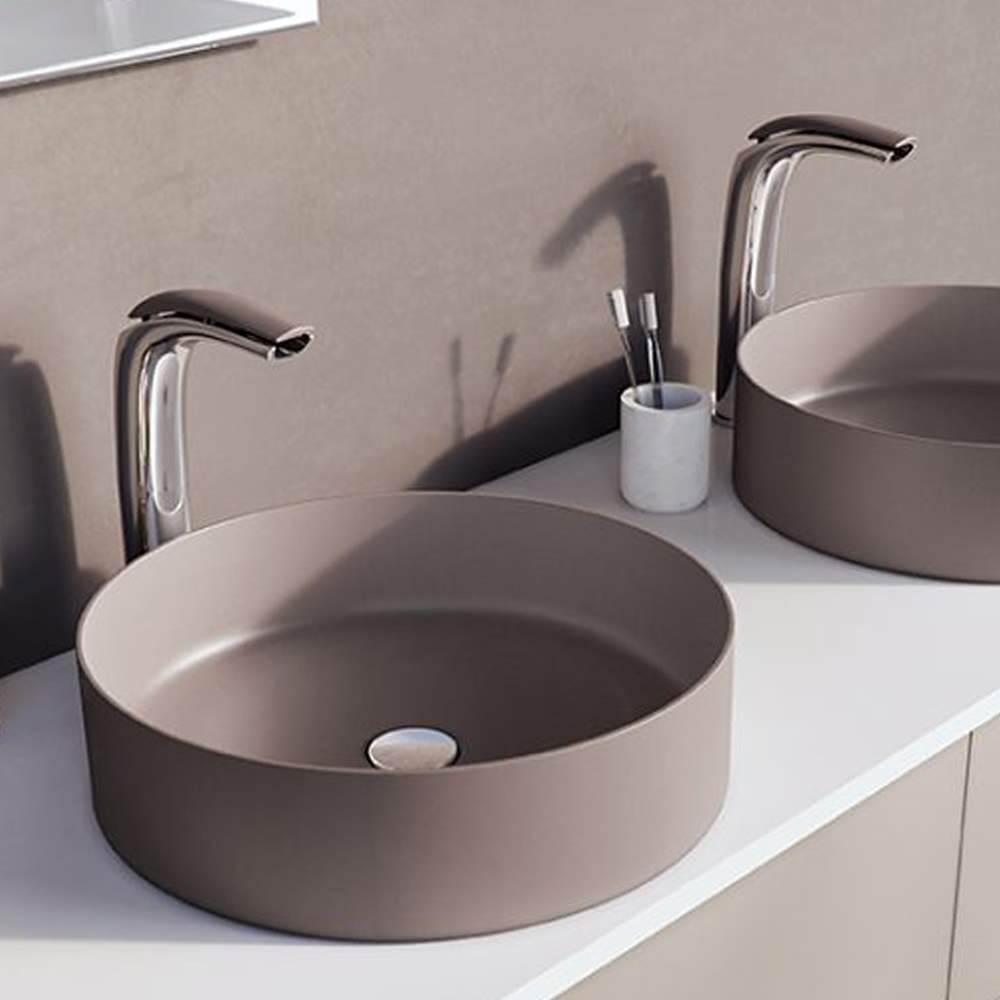 source: maestrobath.com
The vanity sink – is a sink that has a table or cabinet vanity. It should be placed in large bathrooms, attached with master bedrooms or suites. The storage capacity is large. These sinks can be under-mount, self-rimming, or vessel type. They are one of the modern bathroom sink designs.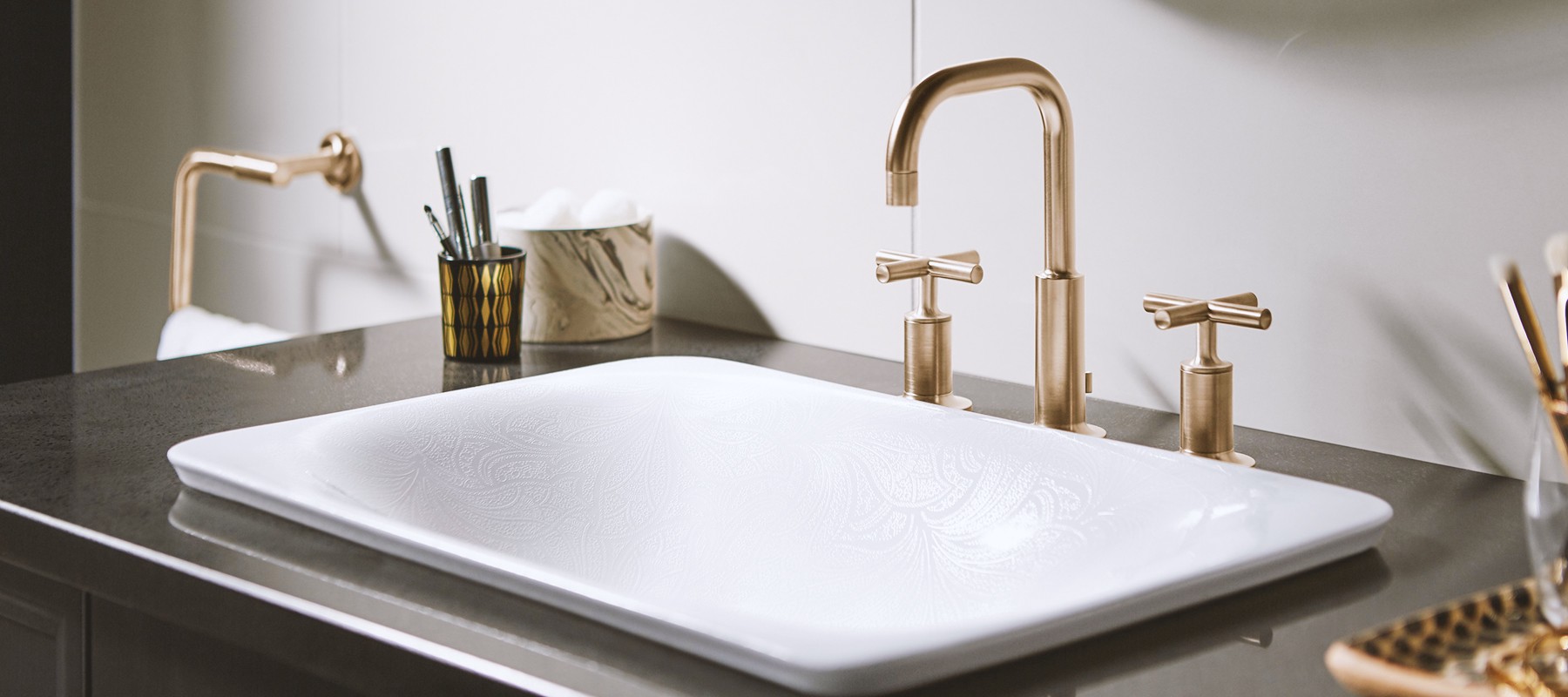 source: medium.com
The vessel sink – is a favorite among new homeowners, but it can be of a variety of styles. The vessel form sink can be of any material like glass, crystal, stone, marble, mosaic, or even handcrafted bowls.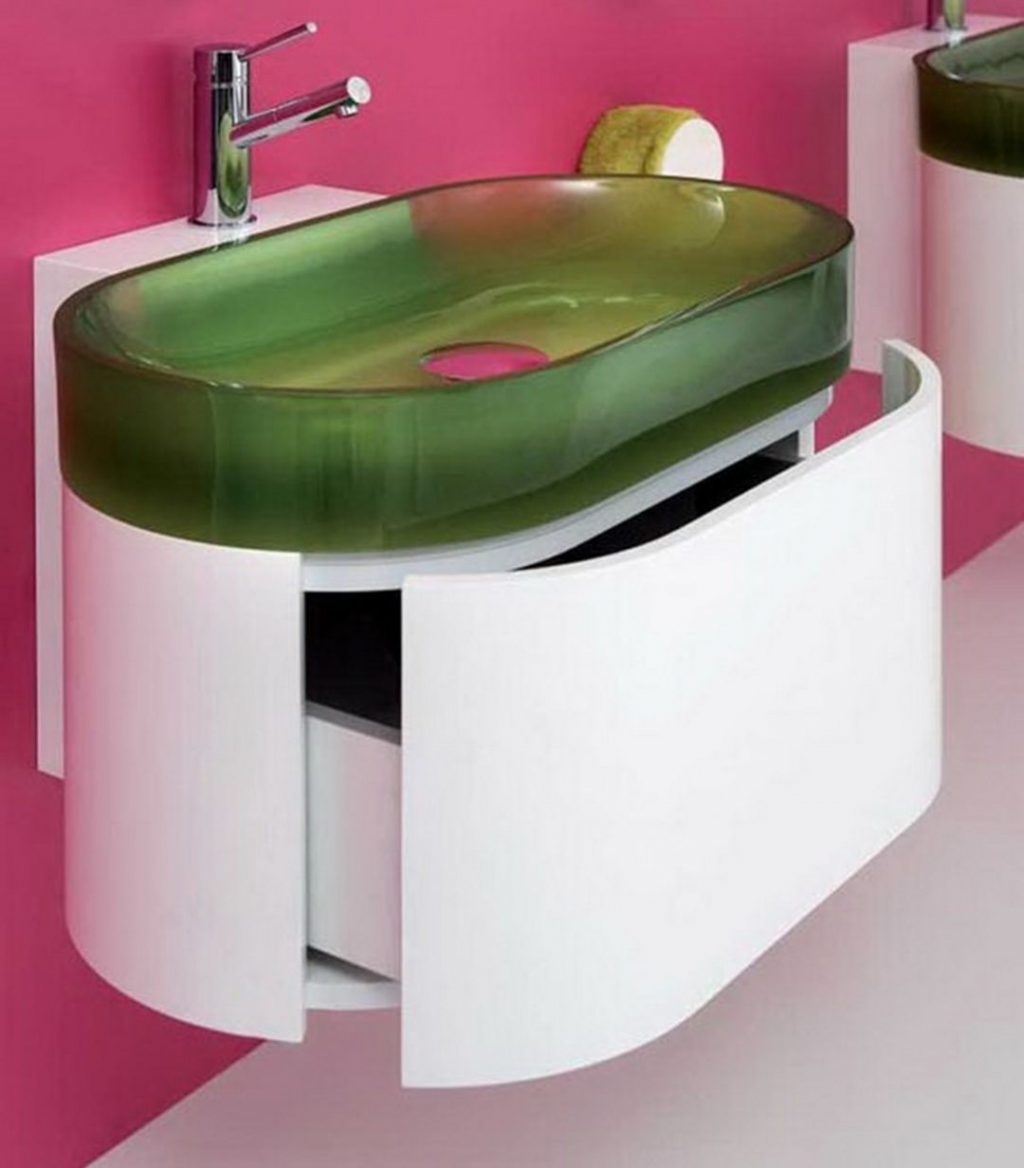 source: teracee.com
There are four major sink styles:
Overmountsinks – It is put on top of the counter. The rim of the sink provides a nice support to the stone and make the sink more prominent feature of the countertop.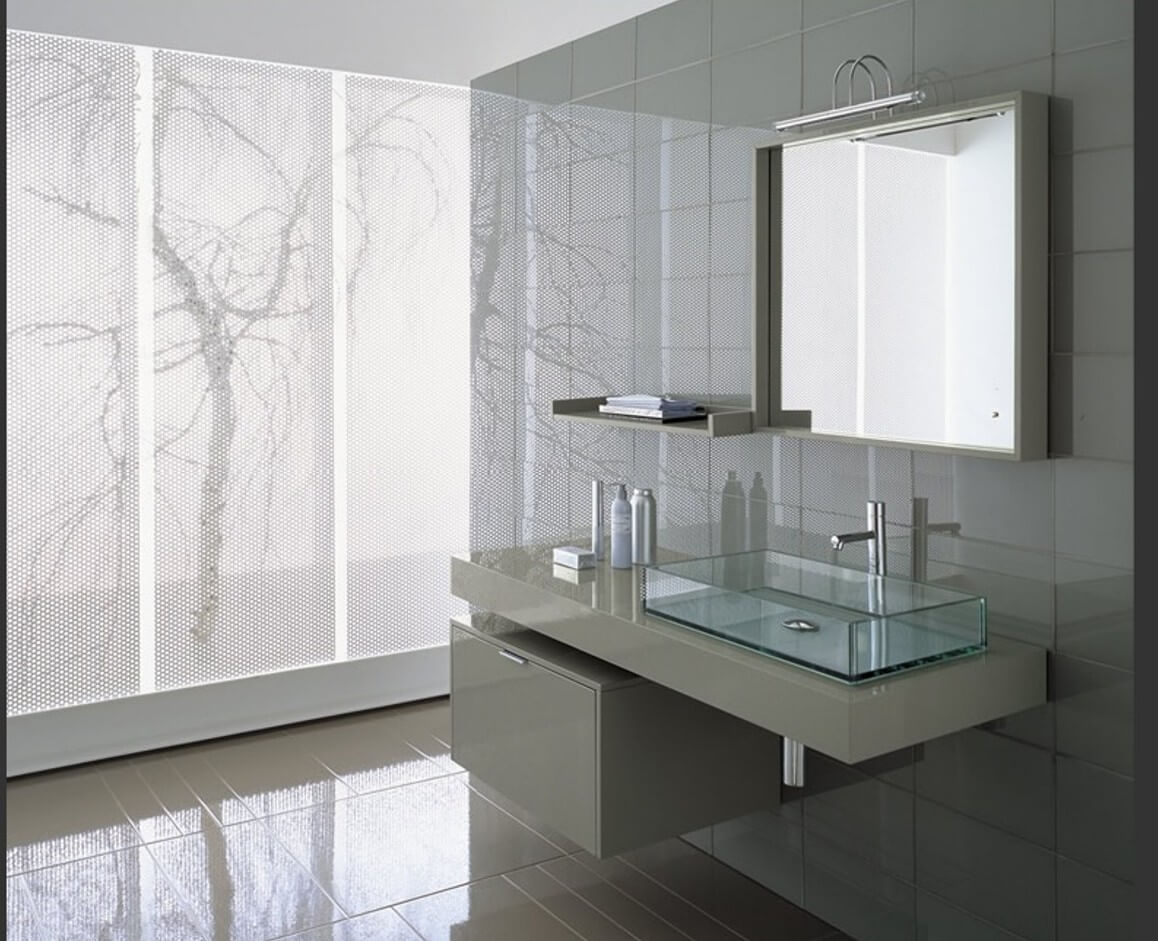 source: theinteriorgallery.com
Undermount sinks – are the most common style. As they are mounted under the countertop, they make space for the counters to be cleaned easily.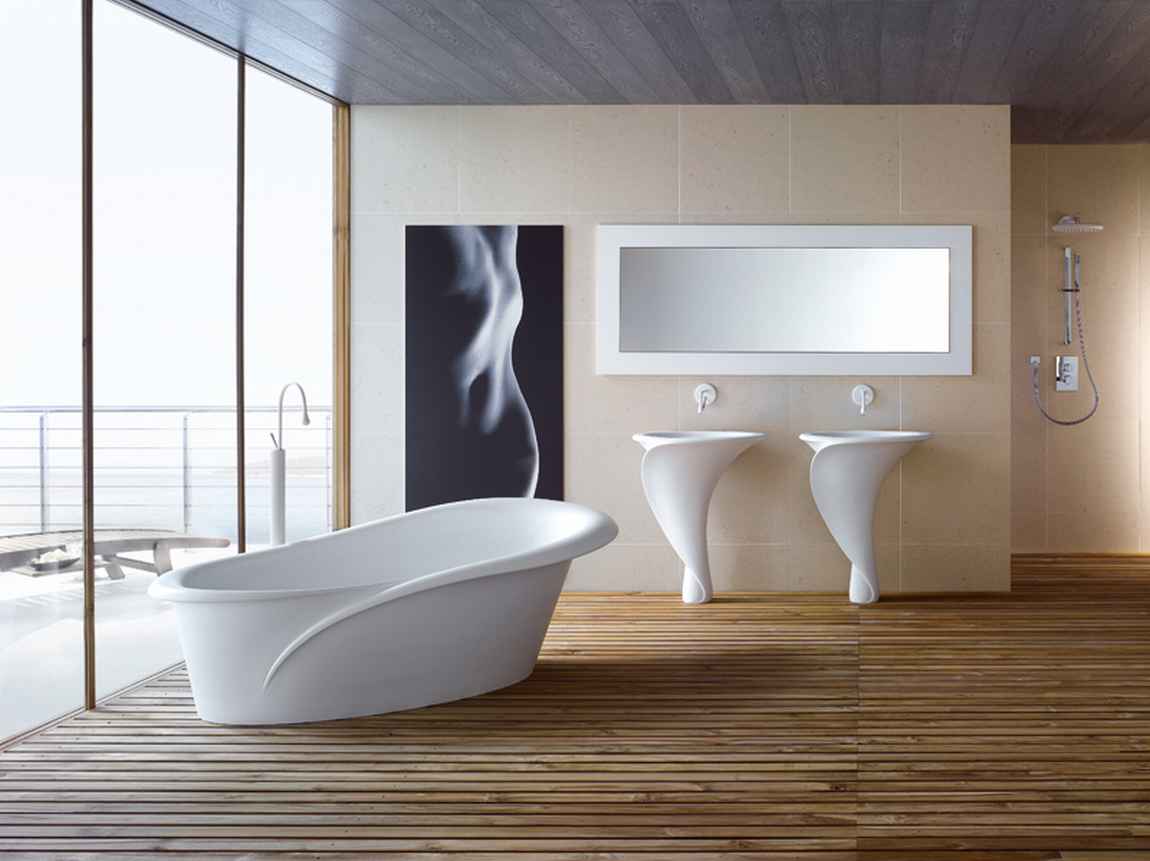 source: pouted.com
Farmhouse sinks – These are put under the countertop. The front of the sink is exposed. Though these sinks have a rustic appearance, they match quite well with modern designs.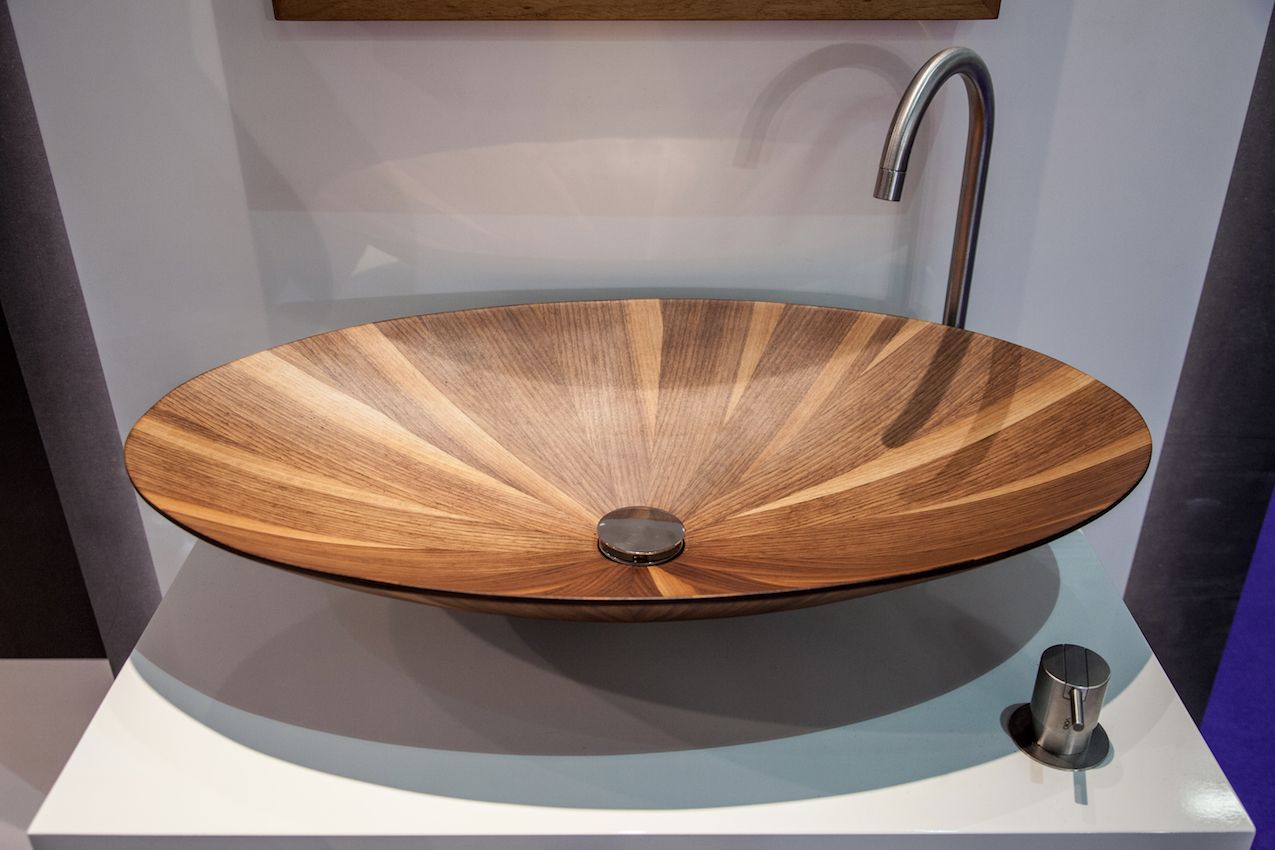 source: homedit.com
Vessel sinks – These are placed on top of the countertop ends are exposed. They have a decorative countertop.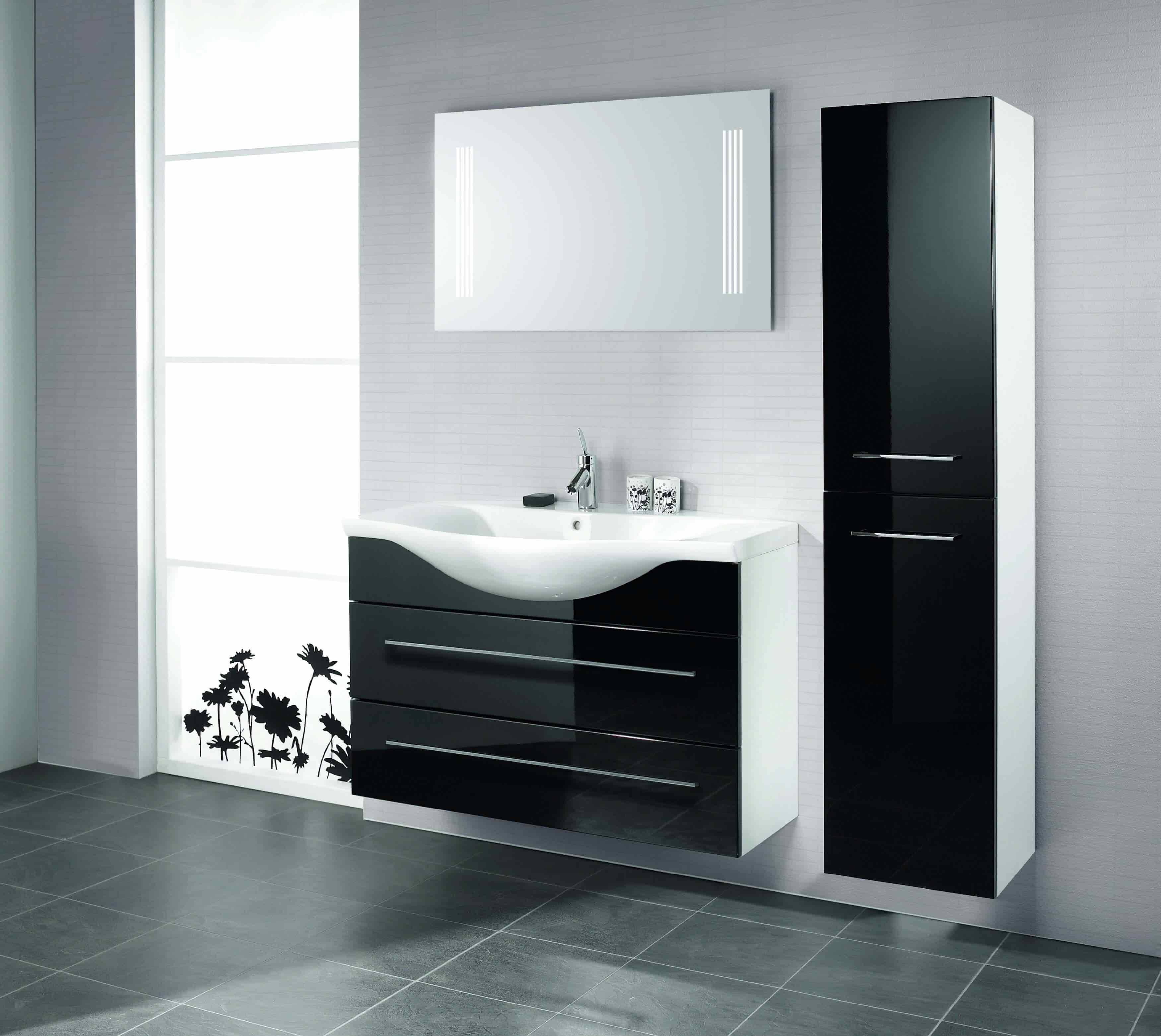 source: coppercreekgroup.us
There are various materials used to make sinks:
Porcelain sinks – more than 90% of the bathrooms have these type of sink. They can be either overmount or under-mount.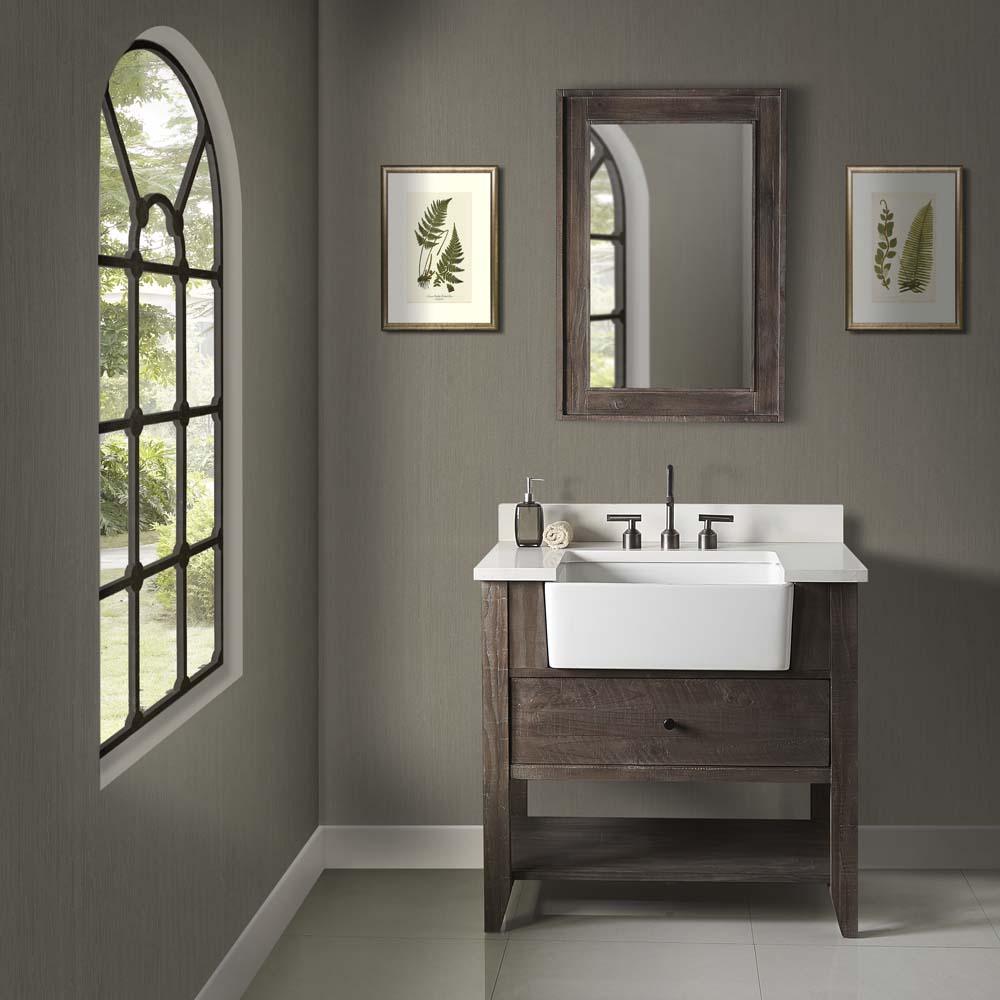 source: modernbathroom.com
Cast Iron sinks – are used in both bathrooms and kitchens. They are very durable, but heavy and so require extra support. However, they are not very common.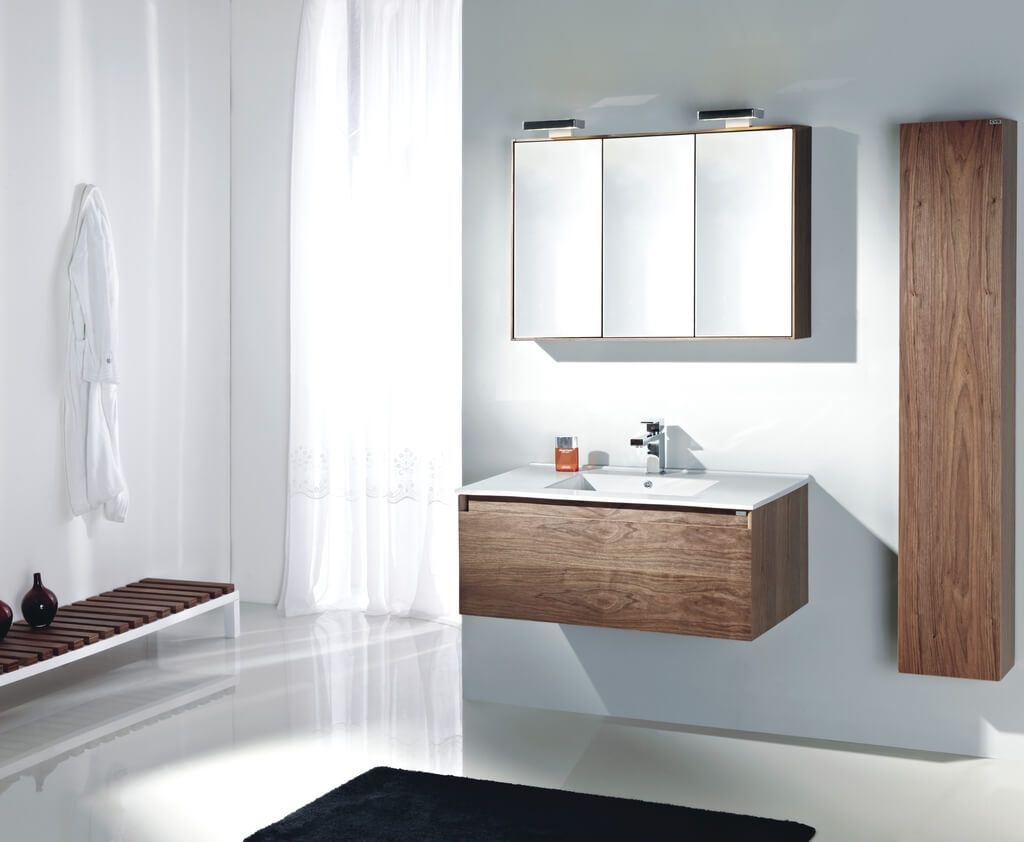 source: studiosmvd.com
Copper and Glass sinks – have become very common in bathrooms. They often come in vessel style and are very elegant.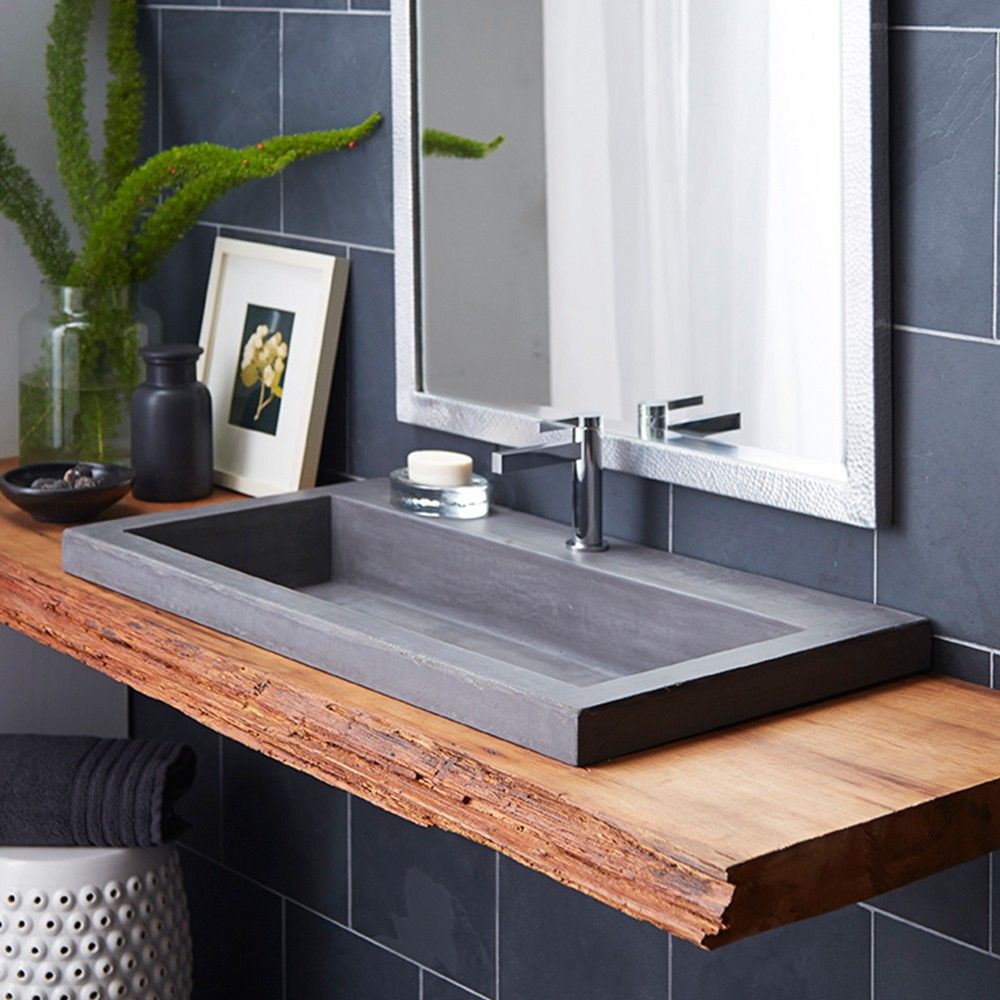 source: tbayrollergirls.com
Natural Stone sinks – are made from granite, marble, onyx or travertine. These are not a very common choice for homeowners. They look awesome but are not budget-friendly. There is no guarantee of its longevity and durability.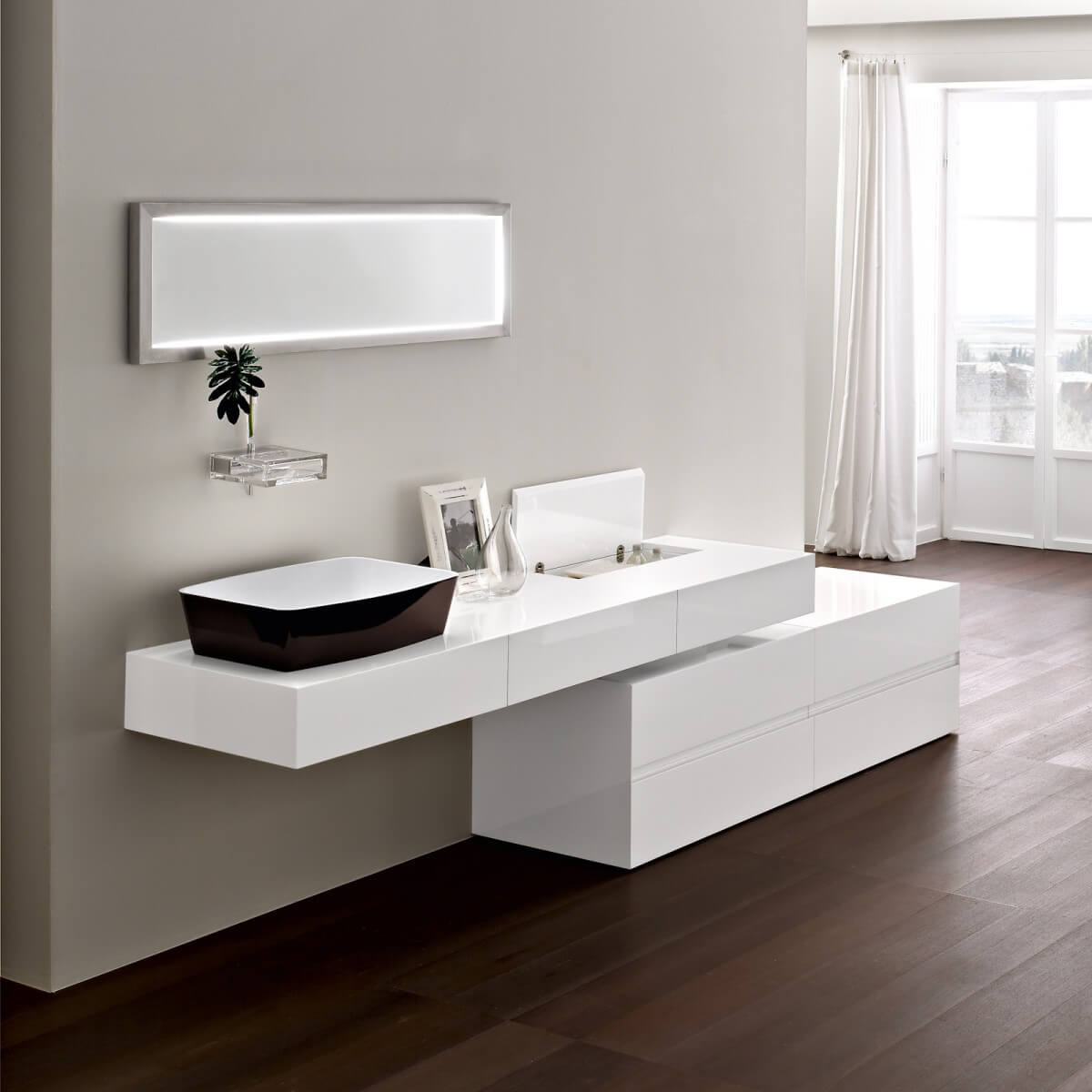 source: homededicated.com
Epoxy bathroom sink – are also very beautiful and elegant.
One has to make sure that the chosen sink will fit properly in the cabinet space of the bathroom, especially when considering under-mount sinks.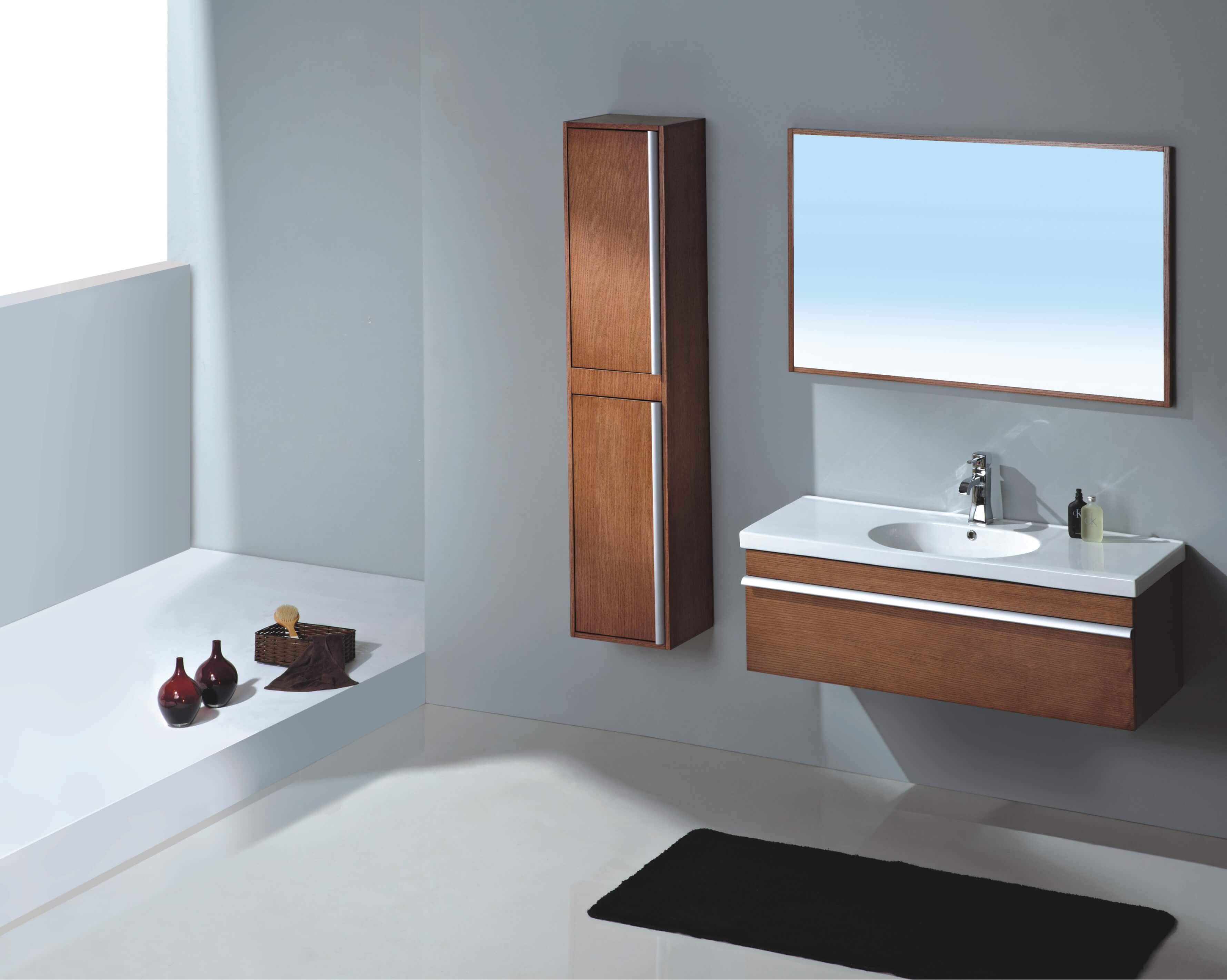 source: nqdwgl.org
Be careful while picking a sink, it should not be a misfit. It must match the other accessories and exhibit the aesthetic sense of the owner.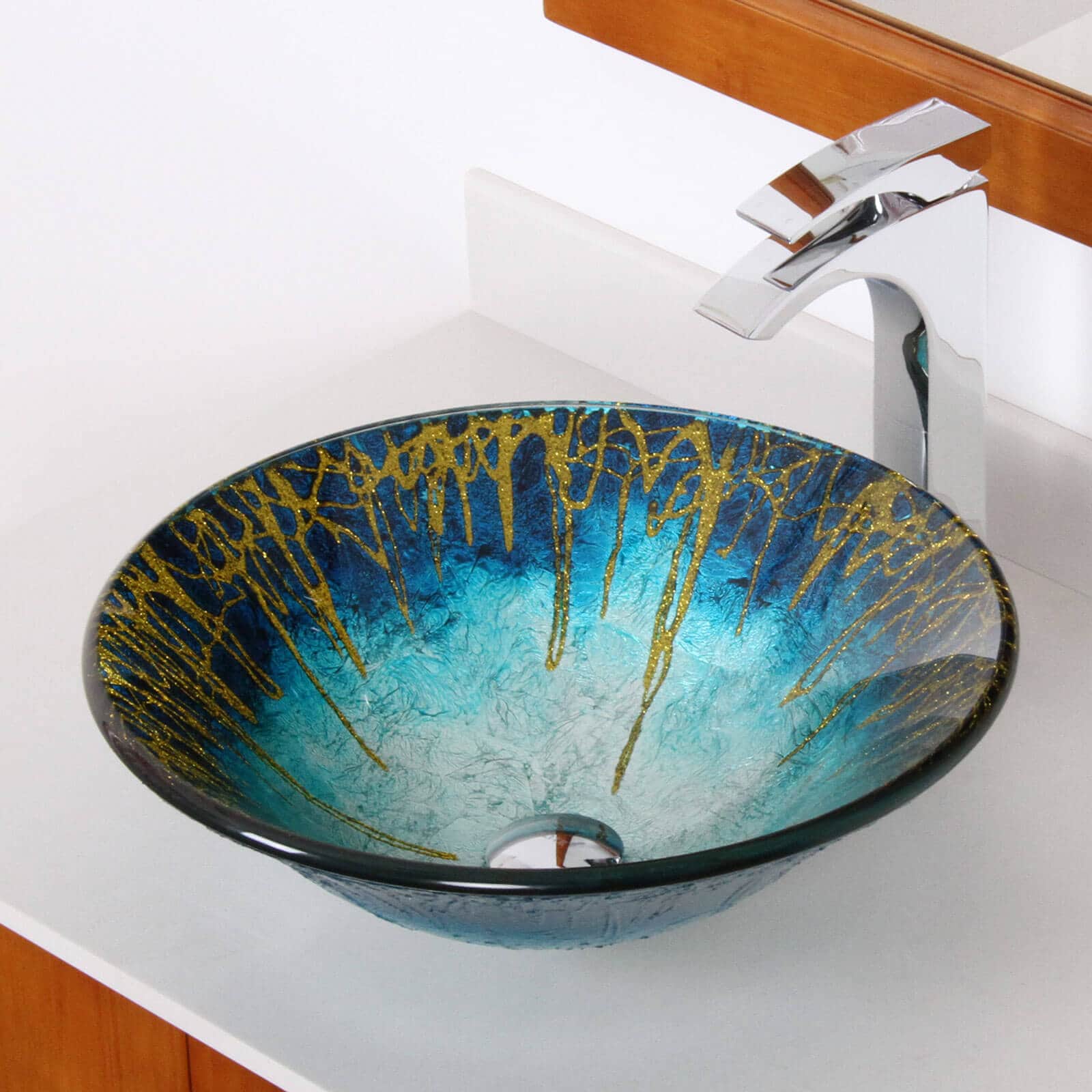 source: pulusajans.com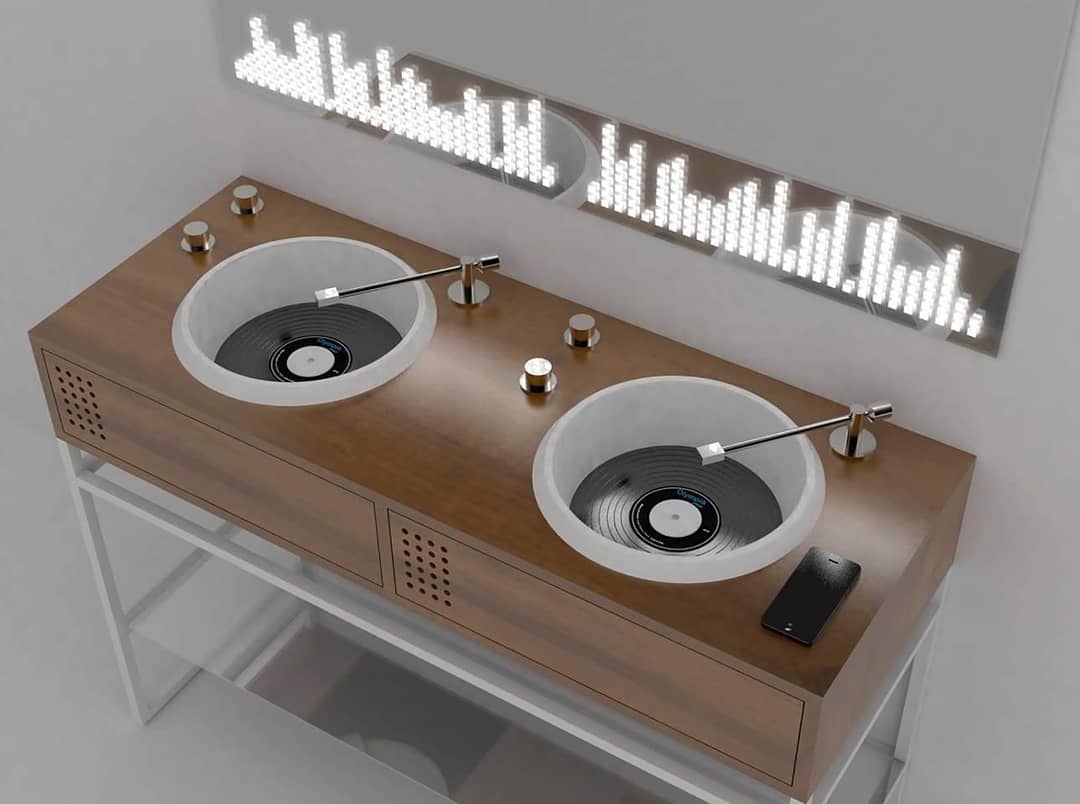 source: laughingsquid.com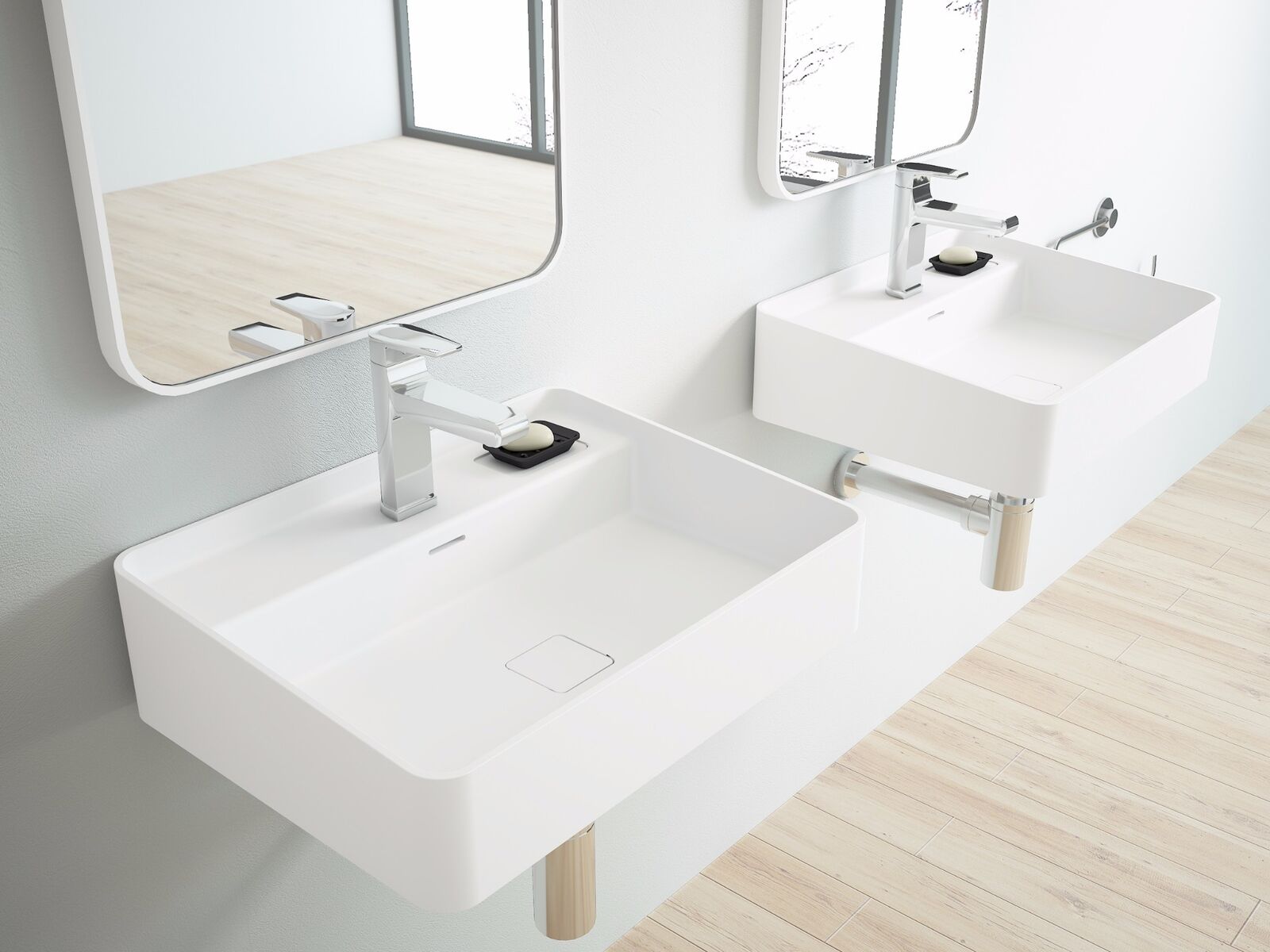 source: ebay.com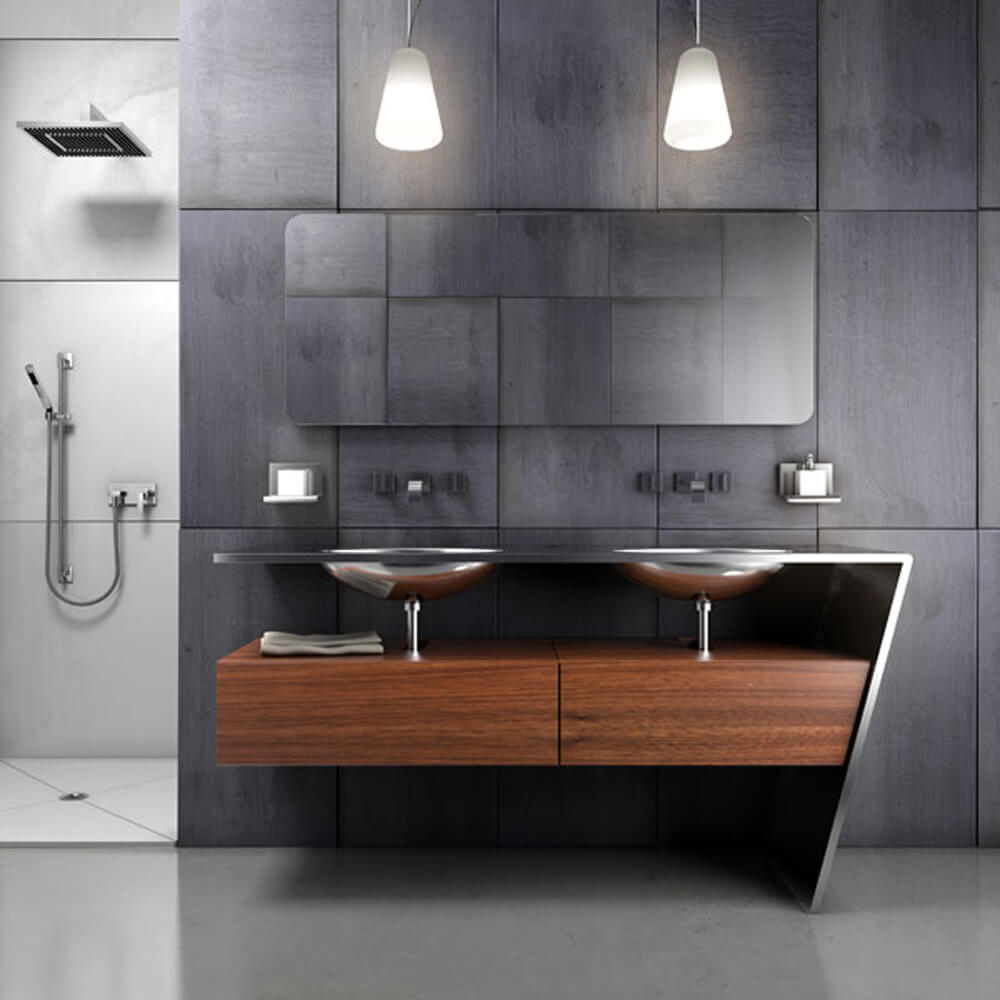 source: gothac.rickyhil.com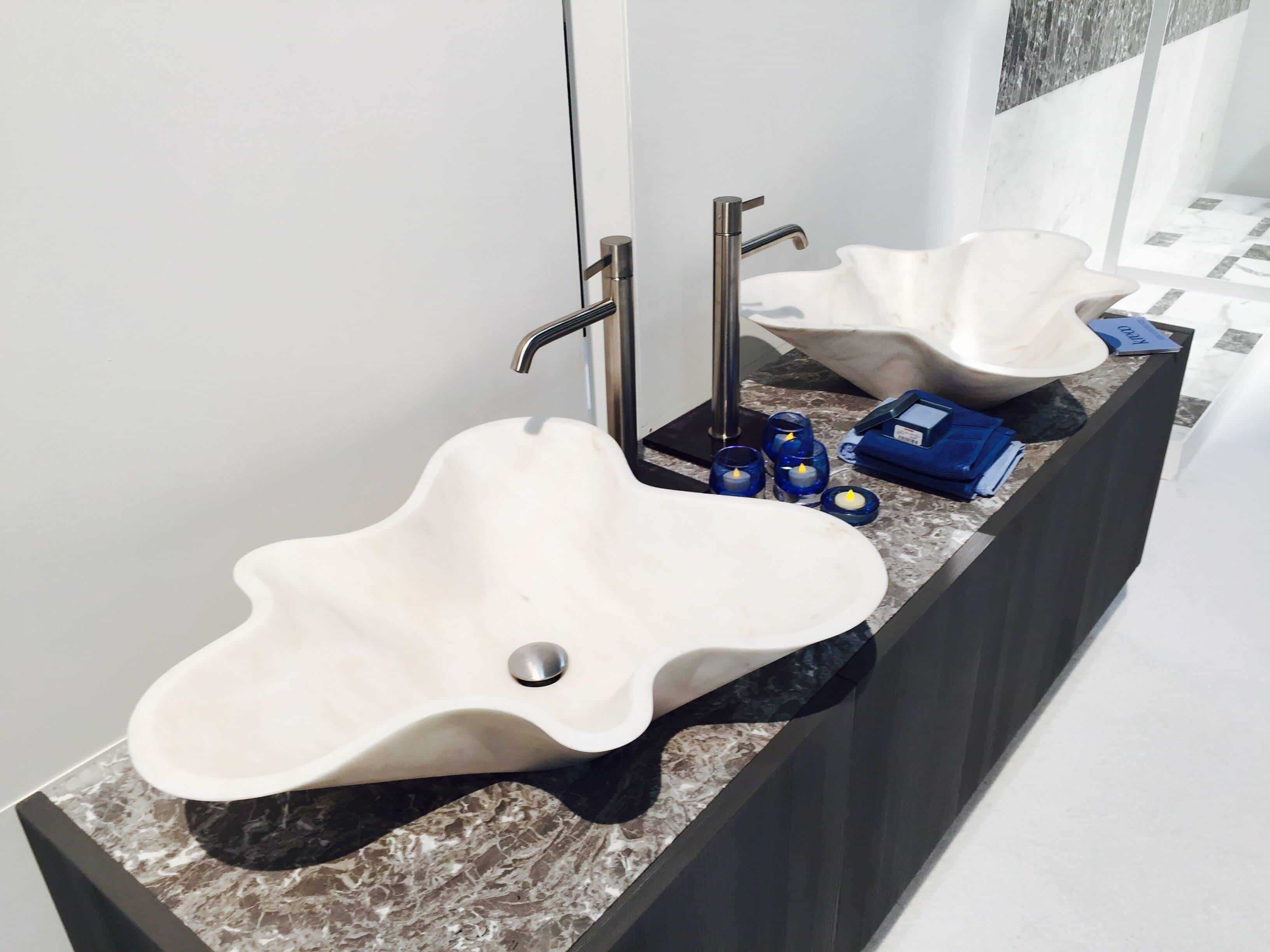 source: homedit.com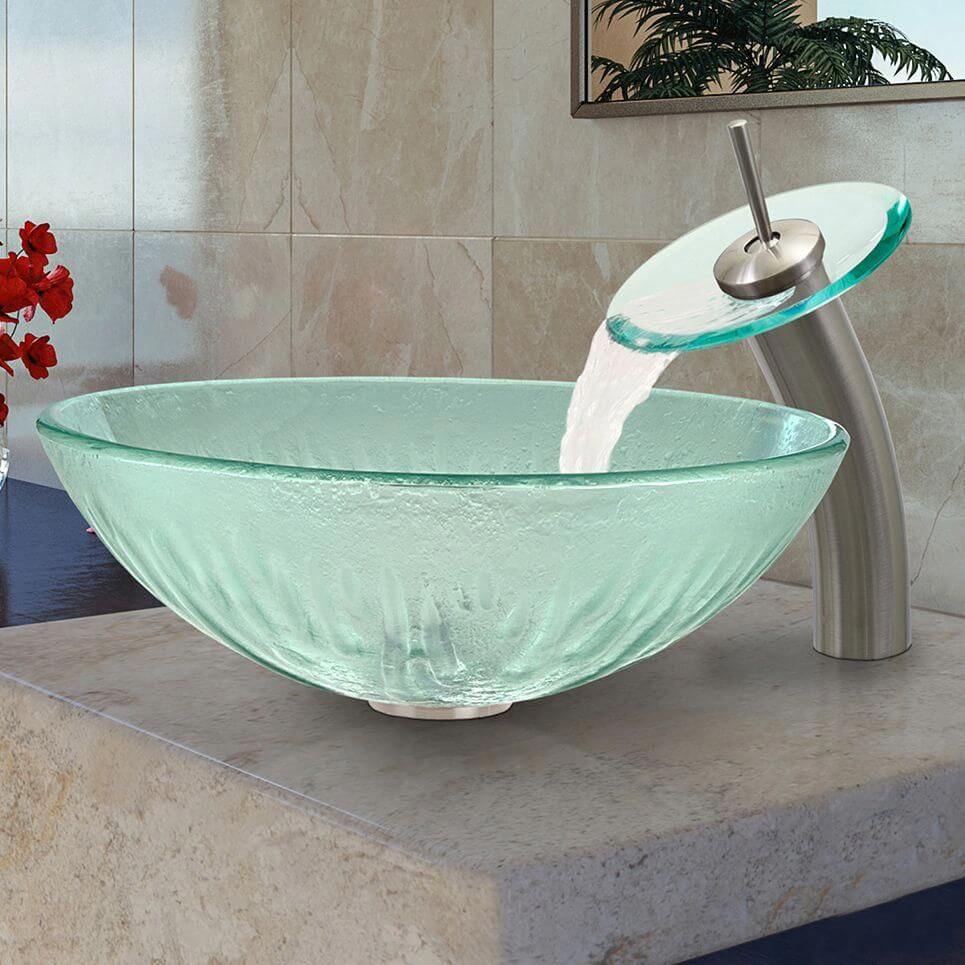 source: engineeringdiscoveries.com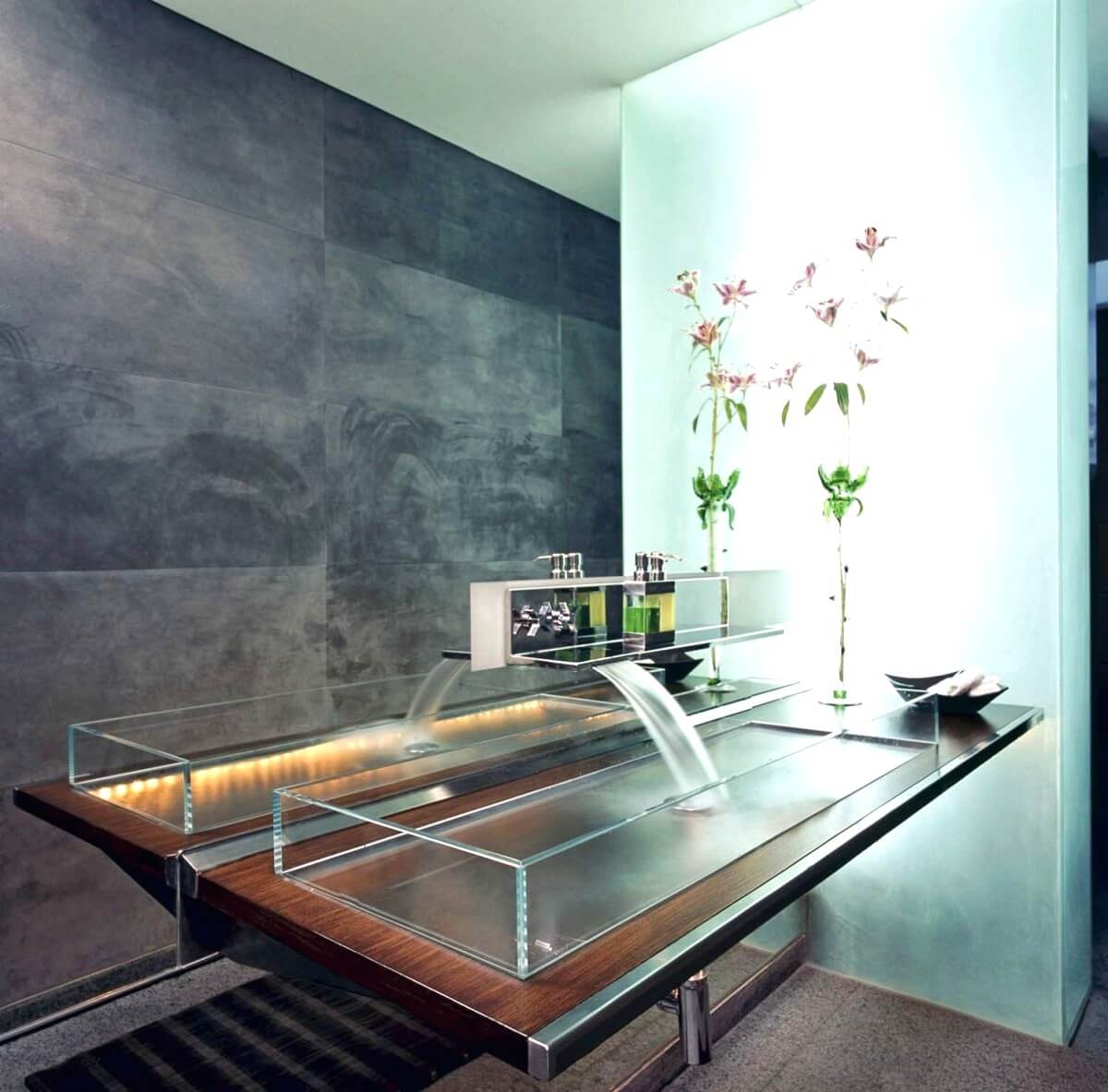 source: bangkoklibrary.com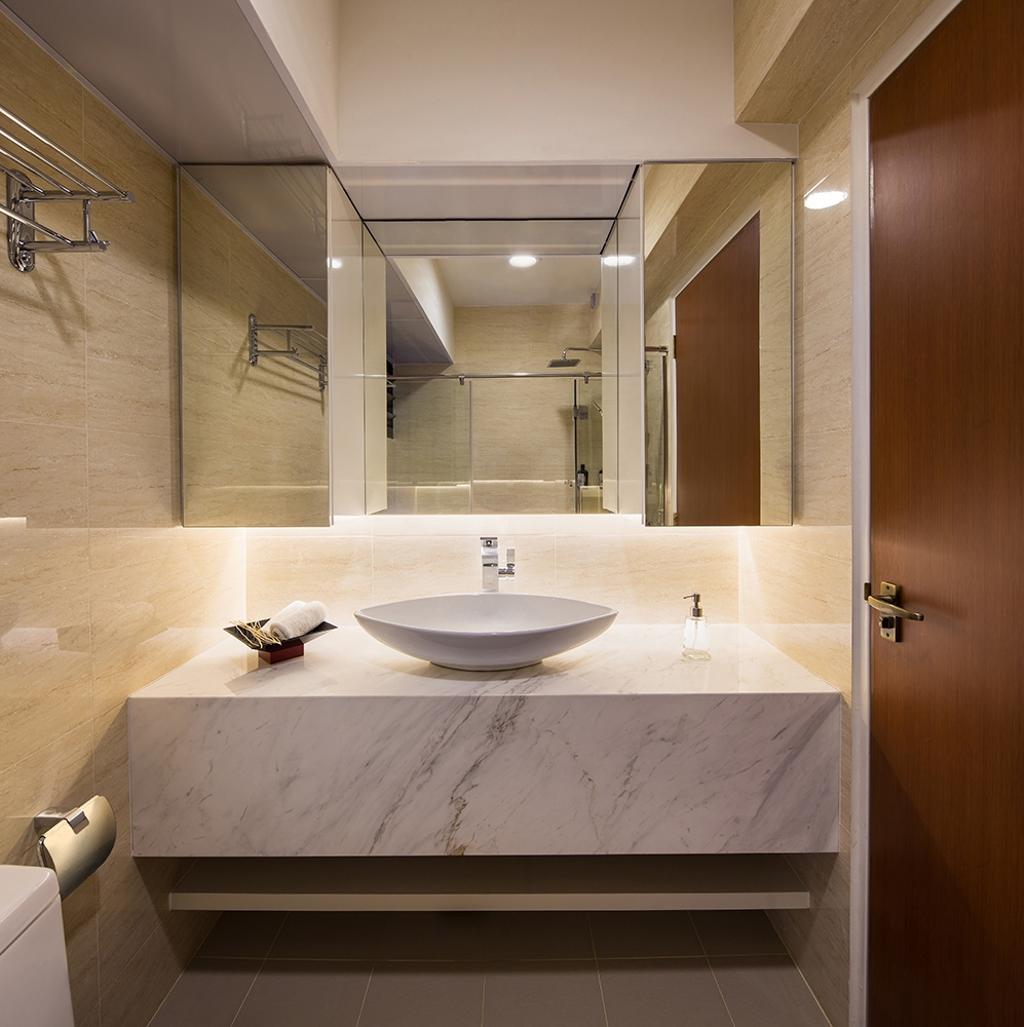 source: qanvast.com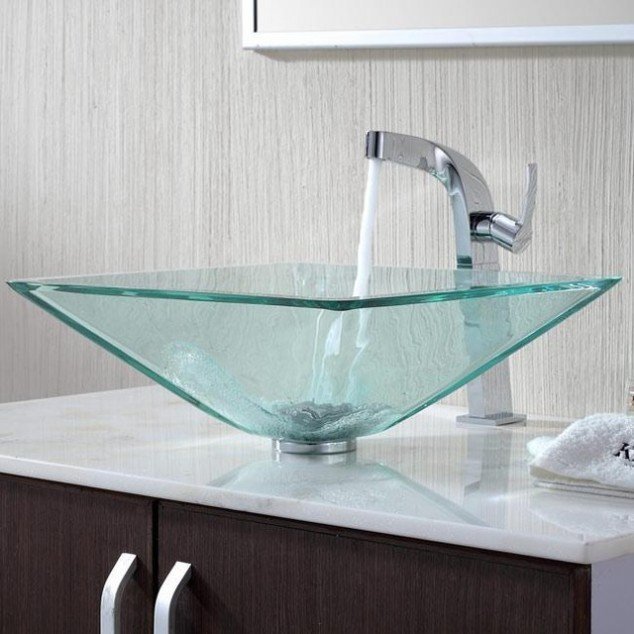 source: erplumbing.com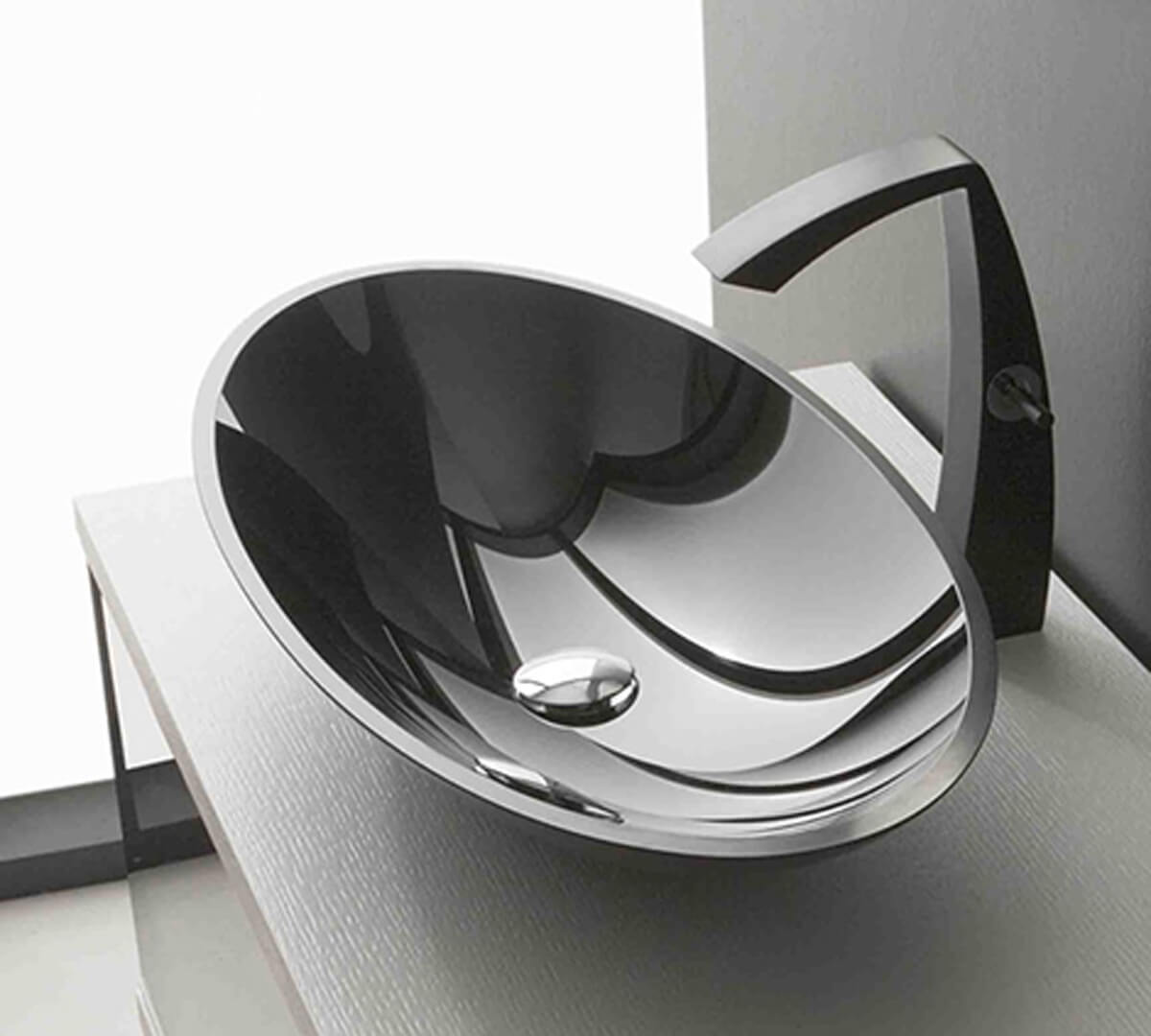 source: homesfeed.com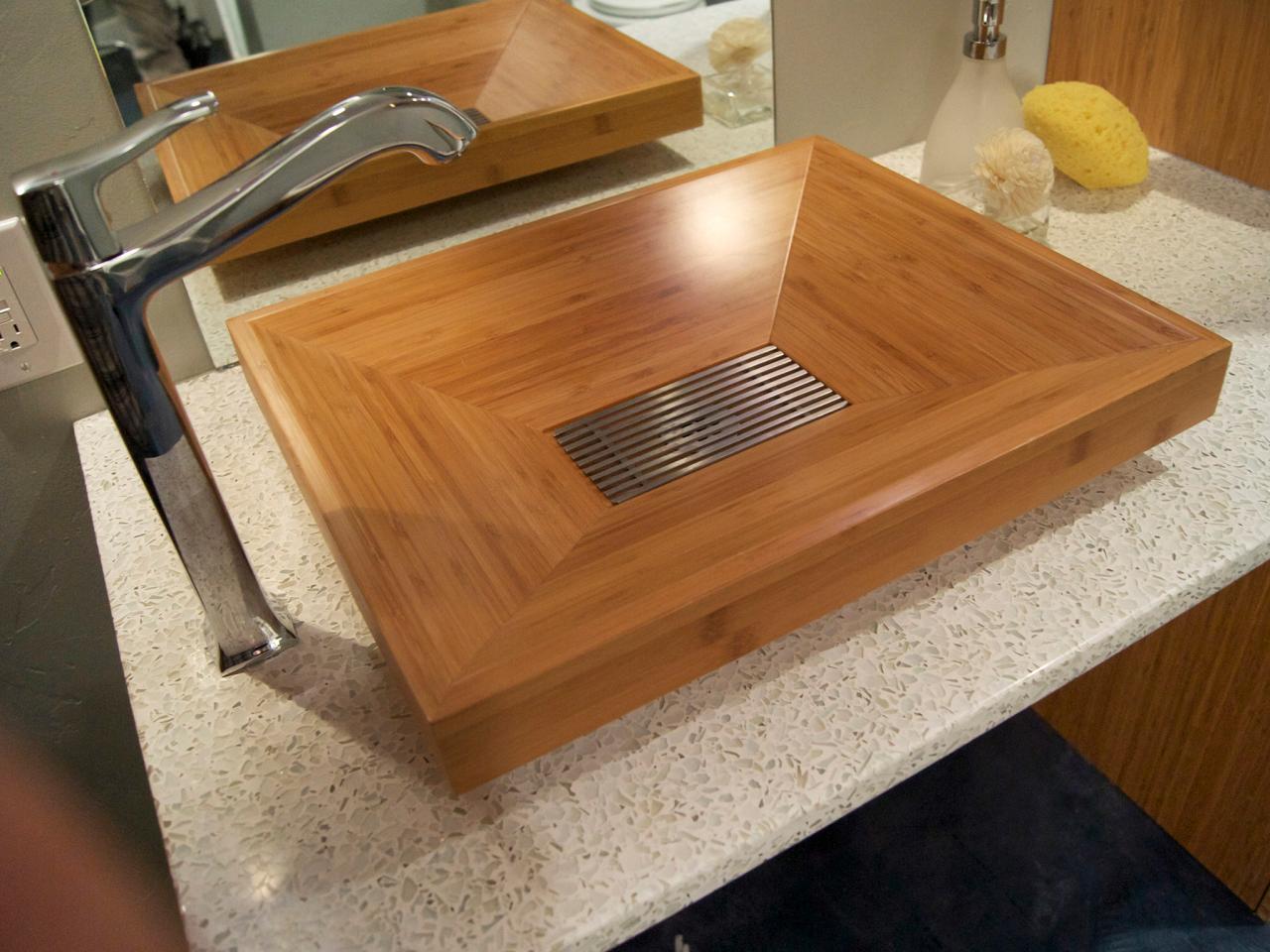 source:  hgtv.com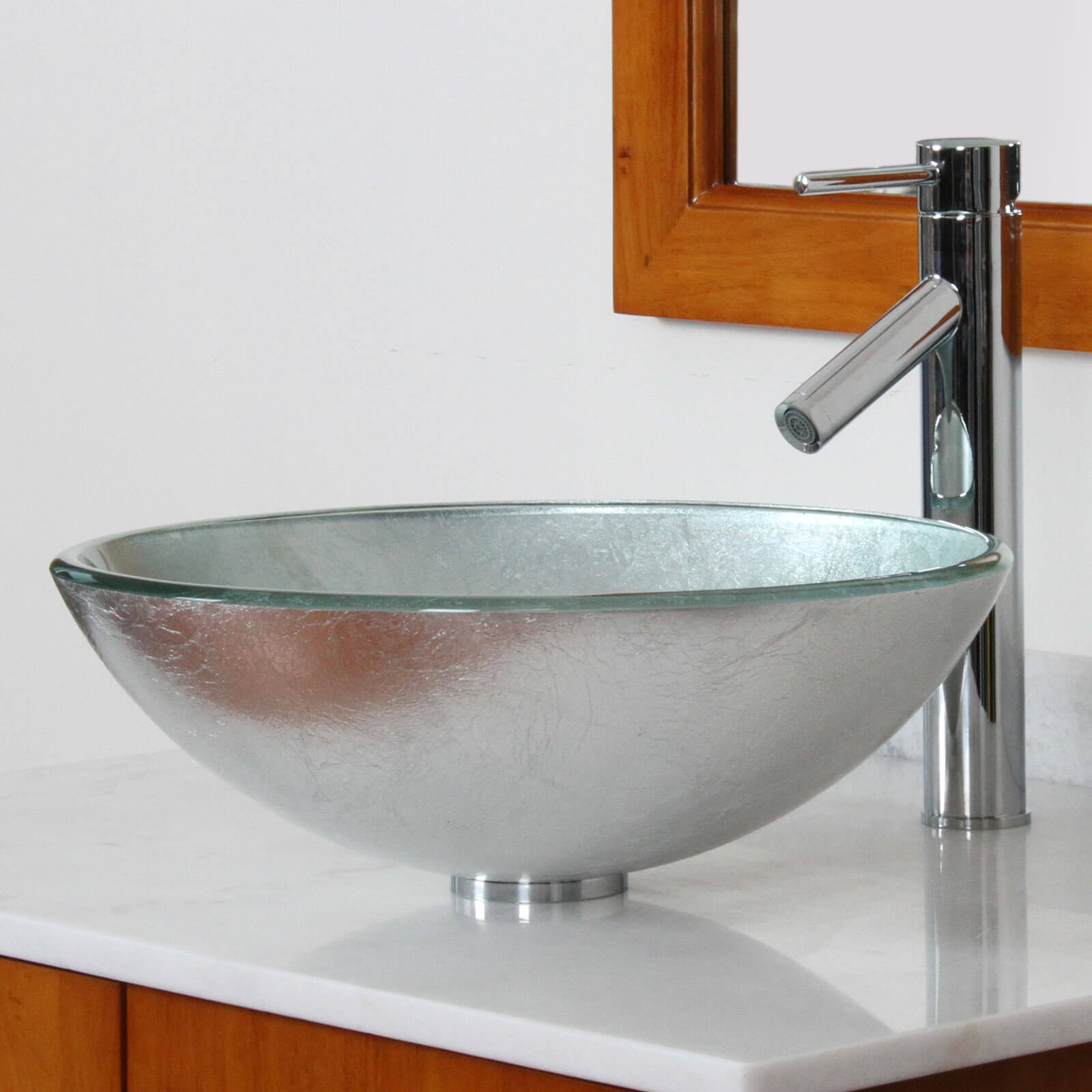 source: elitehomeproducts.com
You may also like to know about Timeless Vessel Sink Designs That Will Reinvent Bathroom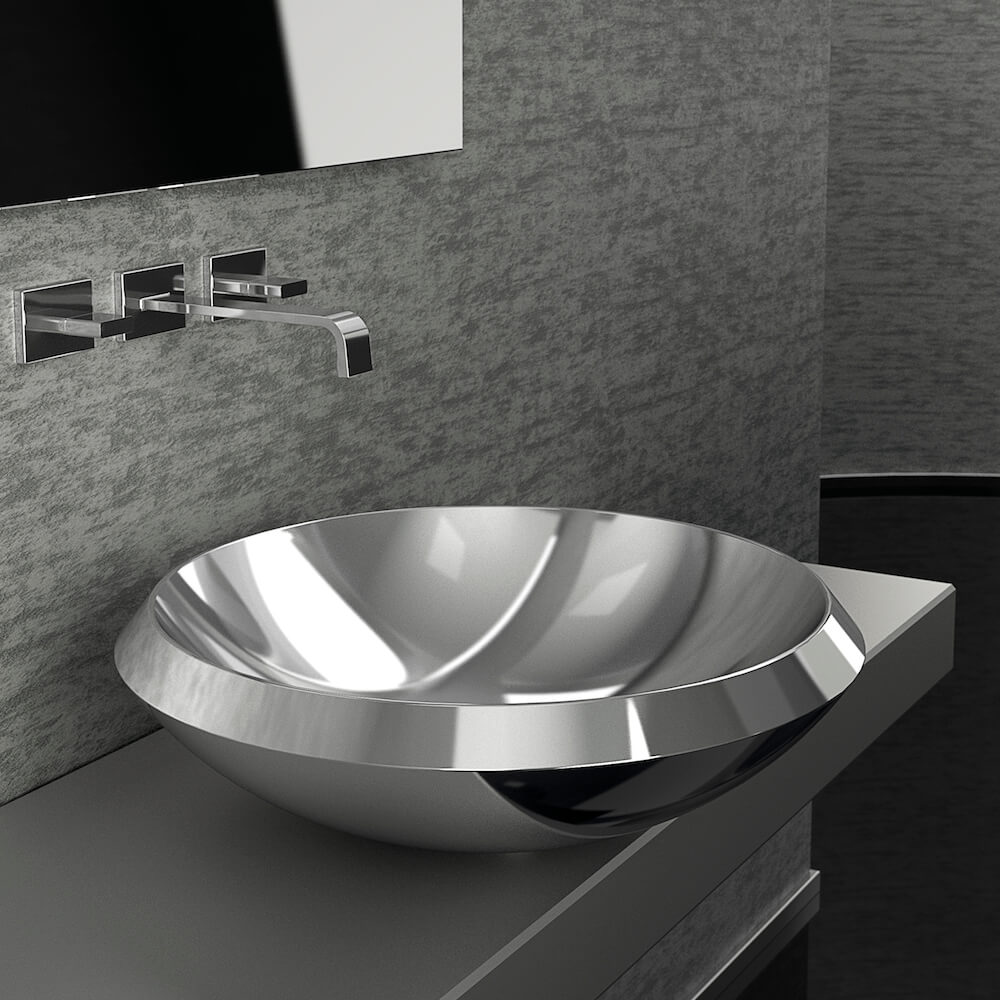 source: maestrobath.com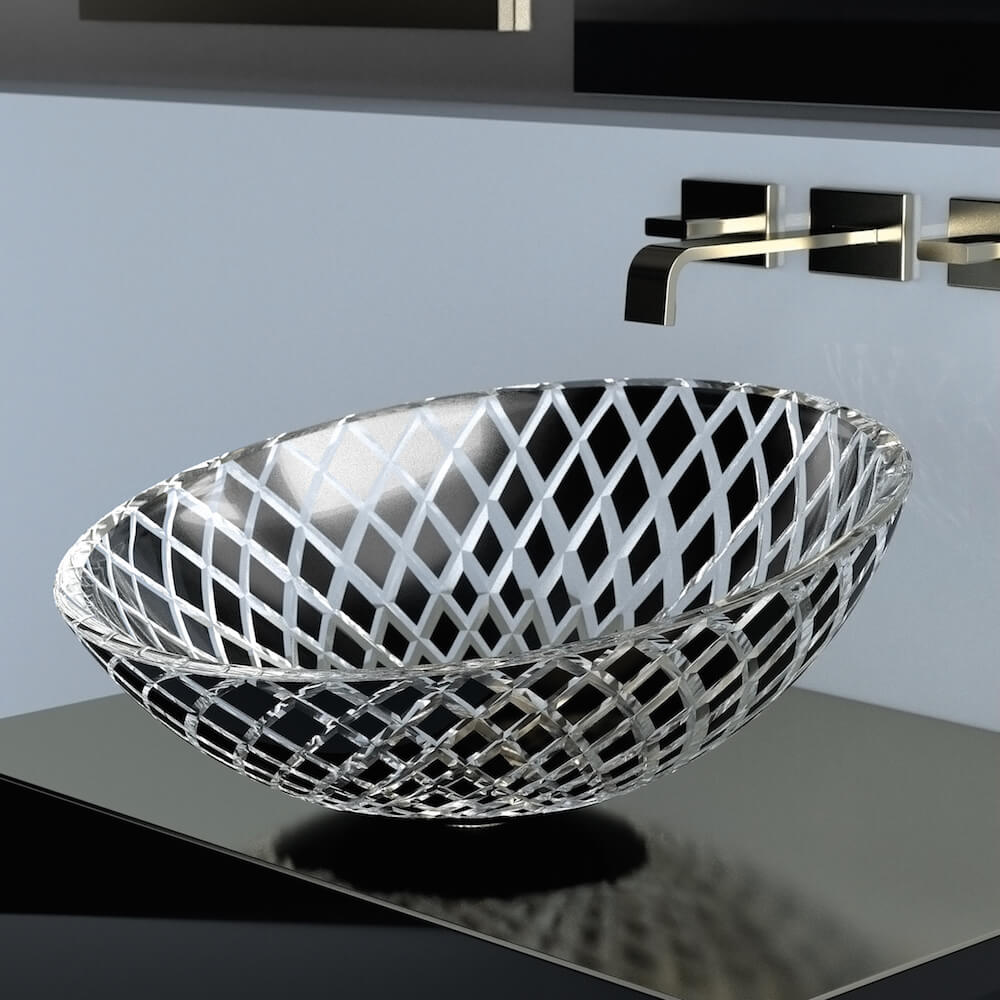 source: maestrobath.com