Villa G is situated near the quiet bay in the southeastern region of the Swedish archipelago. This region is popular for the oak forests. For centuries, this area is well known for the contribution of the traditional Swedish style building. These buildings are mainly found in boat shape structures.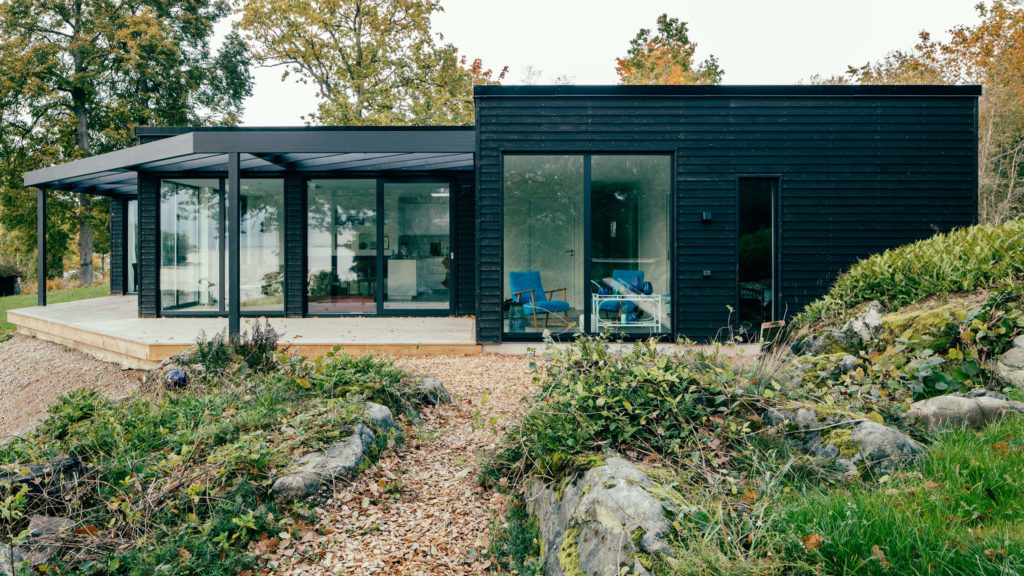 Source: dezeen.com
Source: homeworlddesign.com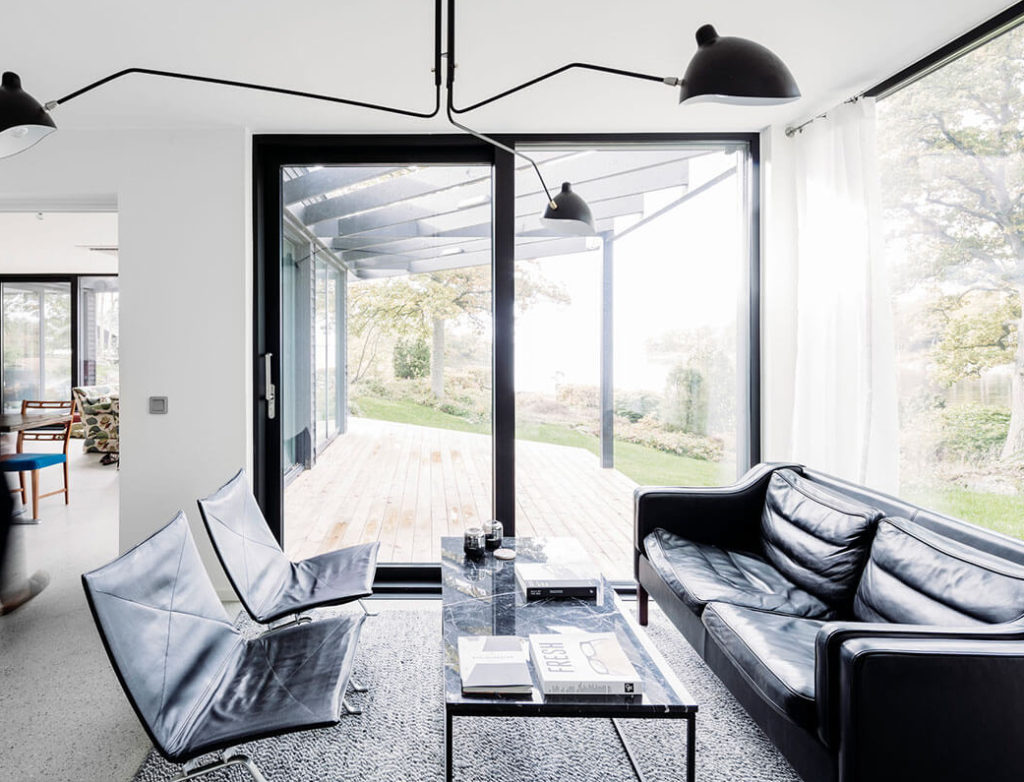 Source: urdesignmag.com
The western parts of the Villa G in Southeastern Sweden are close to the coastal area, which allow a wonderful view of the Baltic sea on the southern horizon. The blasting an excavation create a rocky landscape, which protects during the autumn storms.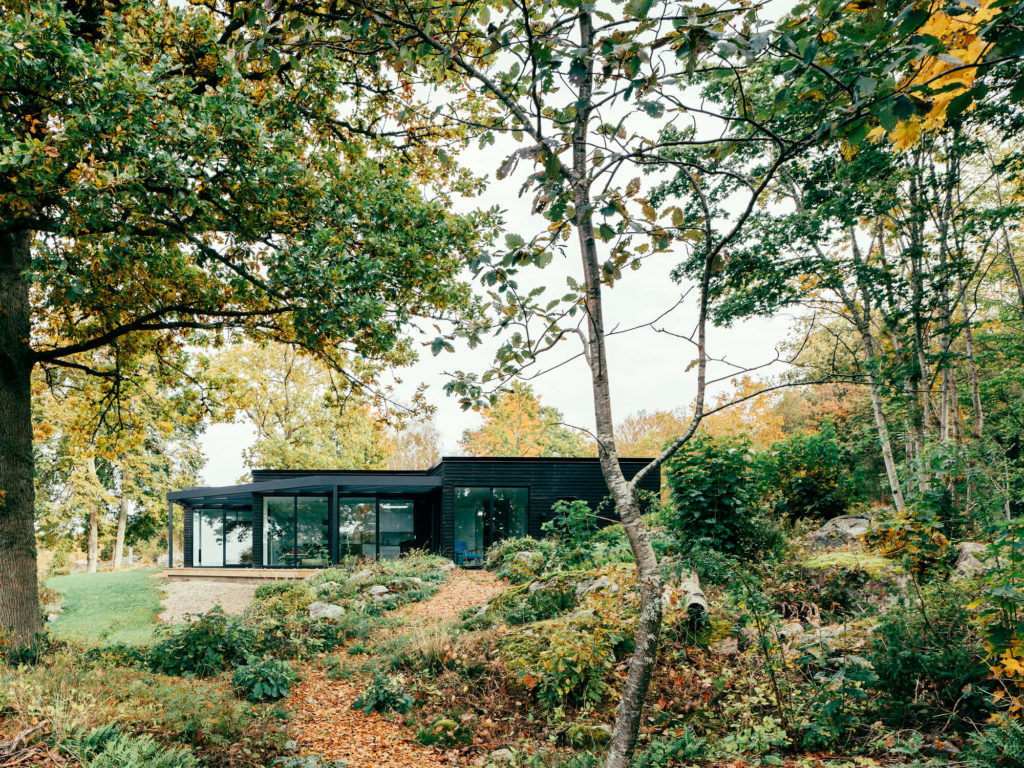 Source: archdaily.com
Bedrooms are provided with sliding door and large glass windows for a beautiful scenic view of the sea. The wooden panel with black paint gives a rustic appearance in the house. The interior of the house is in minimal fashion with a glass partition separating the facade.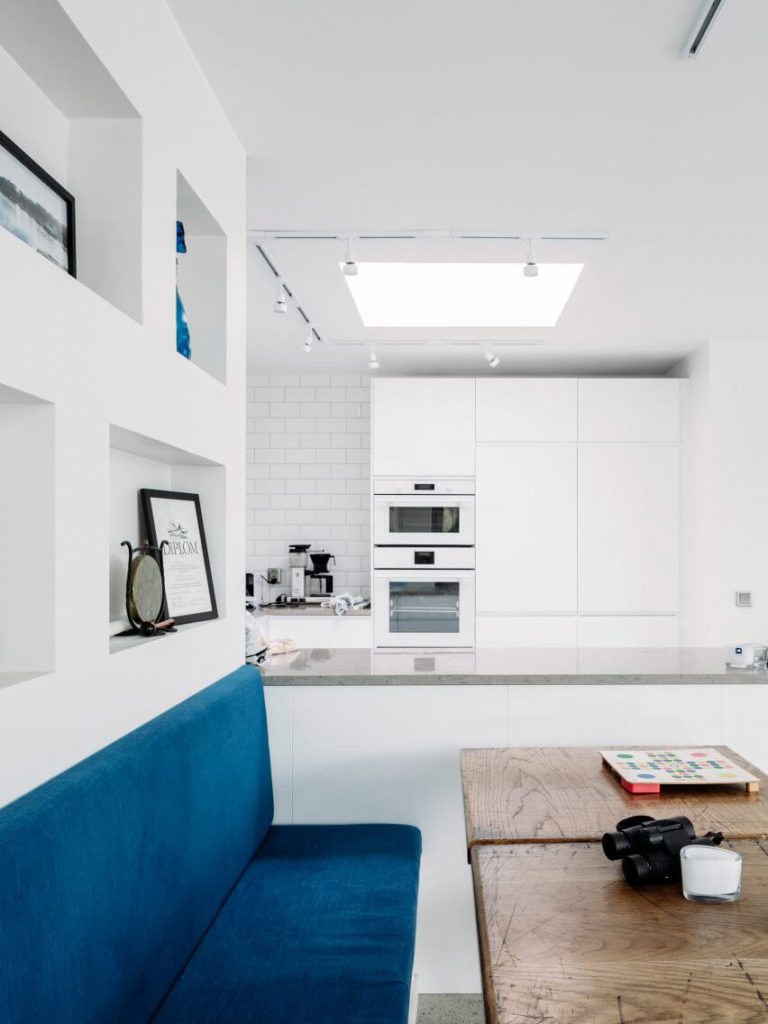 Source: dezeen.com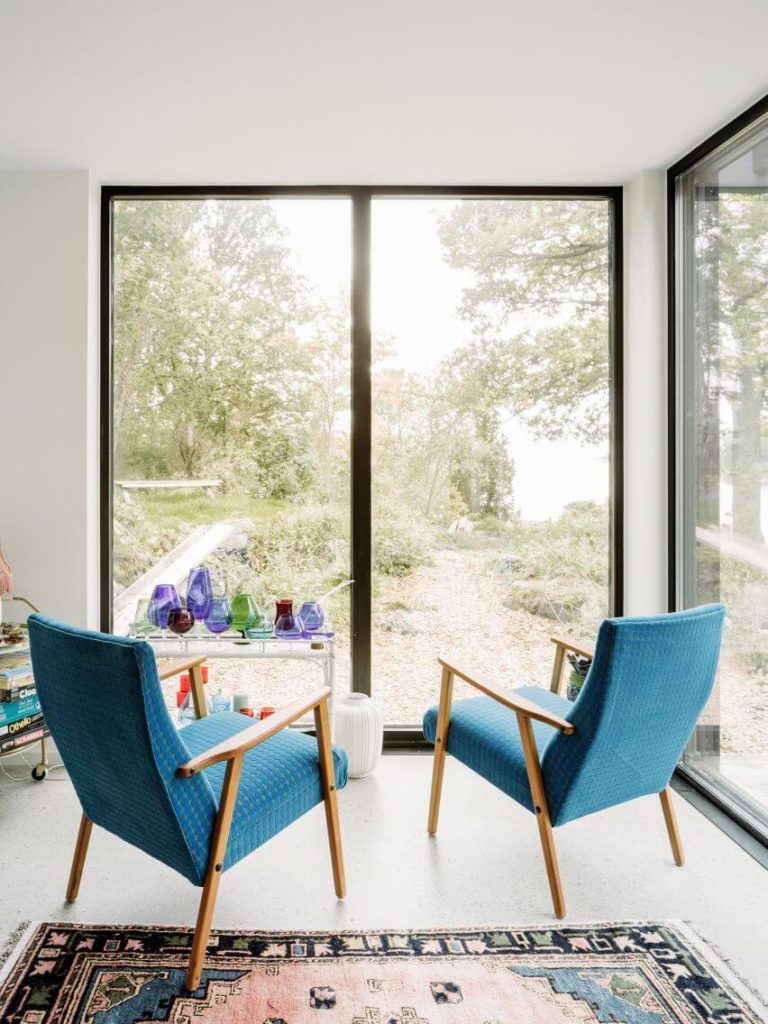 Source: dezeen.com
Villa G By Andre Pihl Architect is positioned in the centre to received the perfect view of the huge water body. The house is divided into two broad private sections. Each section includes a small and large bedroom, bathroom and a hall room. There is a large living area furnishing with a build on a sofa and a fireplace.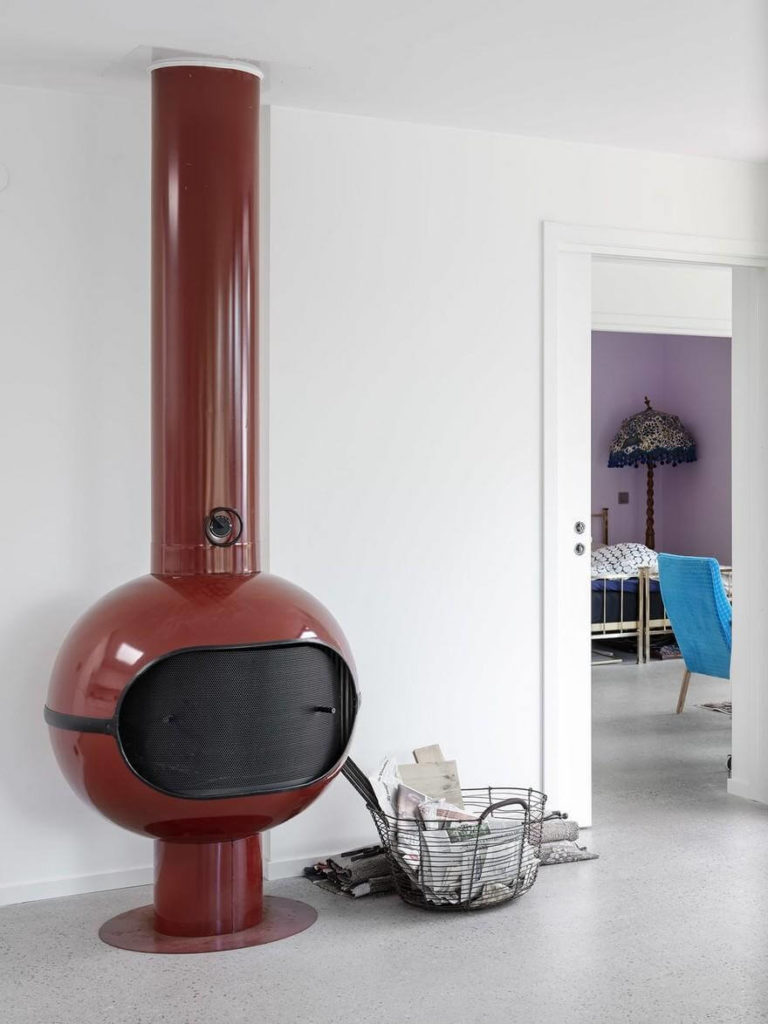 Source: homeworlddesign.com
Source: homeworlddesign.com
The windows are narrow and vertically positioned. Fewer materials are used, walls are whitewashed with pop up colour. The concrete floors are polished to give a matte appearance. The most charming place in the house is the antique fireplace made of red steel. The fireplace is spherical on the shape, which enhances the beauty of the house.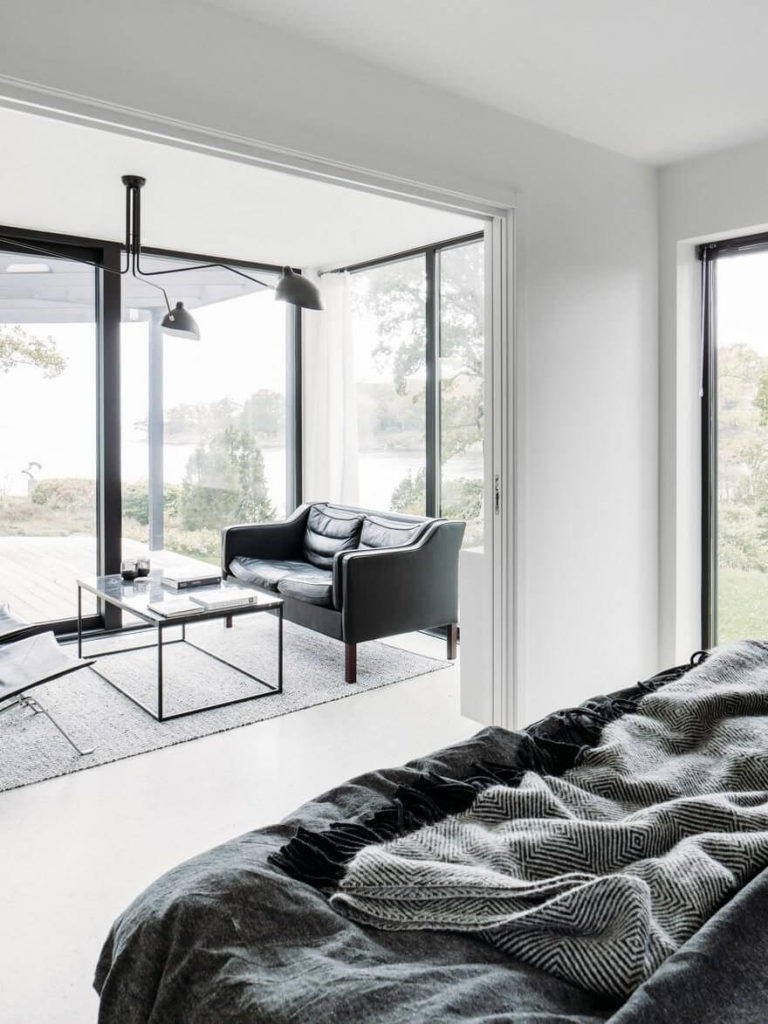 Source: homeworlddesign.com
You may also like Inside View Of A House In Rasu Namai By Inblum Architects