A black marble console table is perfect for those who want to make a bold statement in their interior design. With both functions, these stunning pieces serve as style-enhancing centerpieces for any space. With its smooth lines and luxurious black marble surface, the black console table exudes elegance and sophistication, adding a touch of glamor to the interior.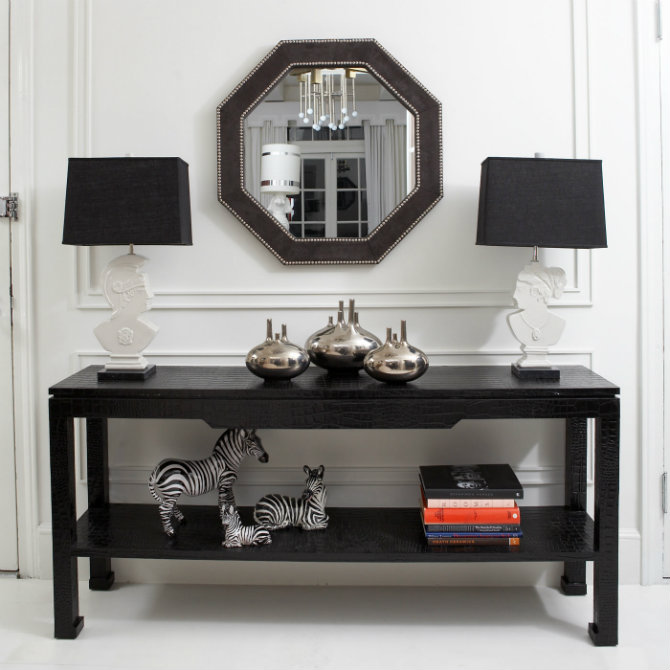 source: pinterest.com
If one is looking to make a bold statement in home decor, black console tables are the perfect choice. This blog will explore such a collection from a brand called Elsa Home and Beauty, having black marble console tables that are designed to make a lasting impression.
Black marble is known for its timeless beauty and eye-catching appearance. The deep, rich color of black marble lends it a dramatic and sophisticated feel, perfect for expressive furnishings such as console tables. The smooth, polished black marble surface exudes luxury and sophistication, easily enhancing the beauty of the entire home. Whether placed in a dining, workspace, or any other living space, their black marble console table is sure to be the center of attention and admiration.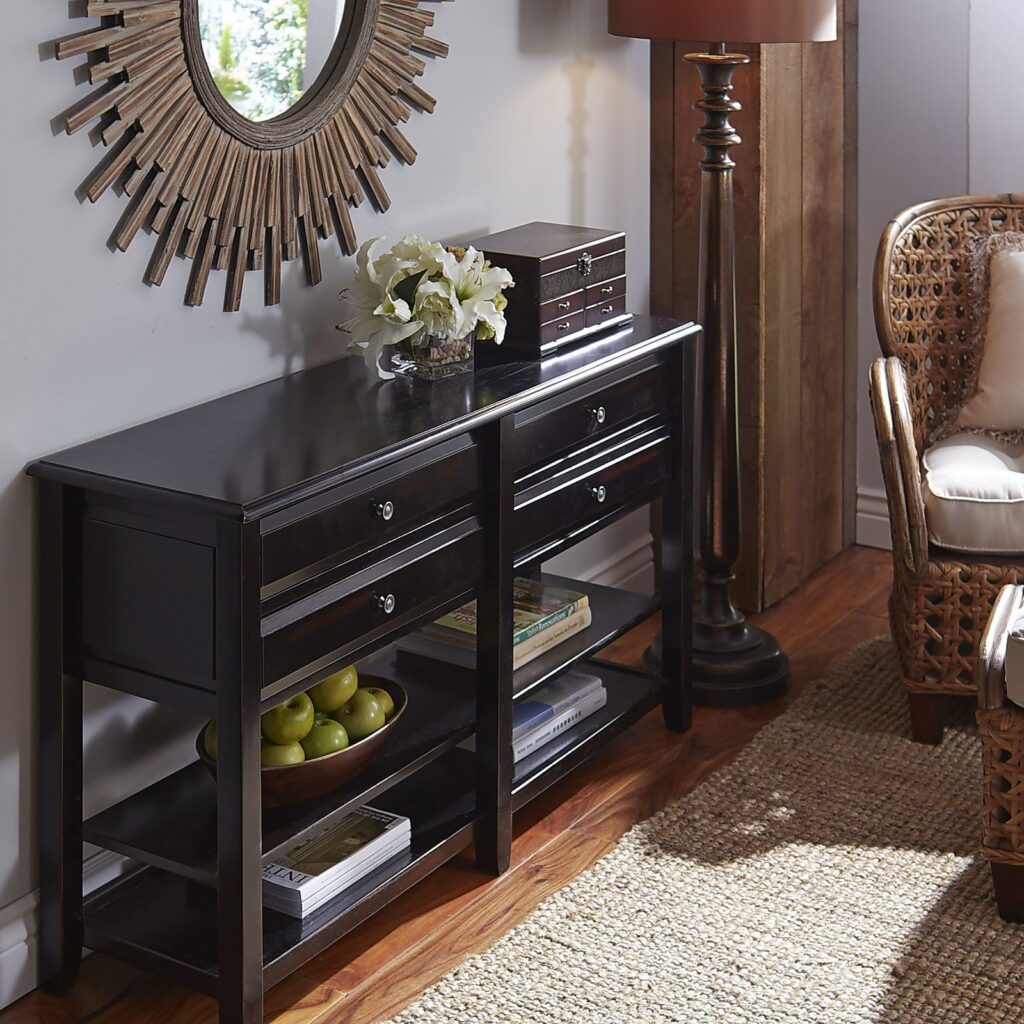 source: pinterest.com
Standout pieces from Elsa Home and Beauty's collection are Black Marquina Chelsea Marble Console Table. This stunning table features an elegant black marble top supported by a sturdy base, creating a striking visual contrast. The clean lines and minimalist design exude modernity and elegance and fit perfectly into modern interiors. The black marble surface provides an elegant backdrop for displaying decorative items such as vases, sculptures, and works of art. The Black Marquina Chelsea Marble Console Table is a true statement piece that adds luxury to any room.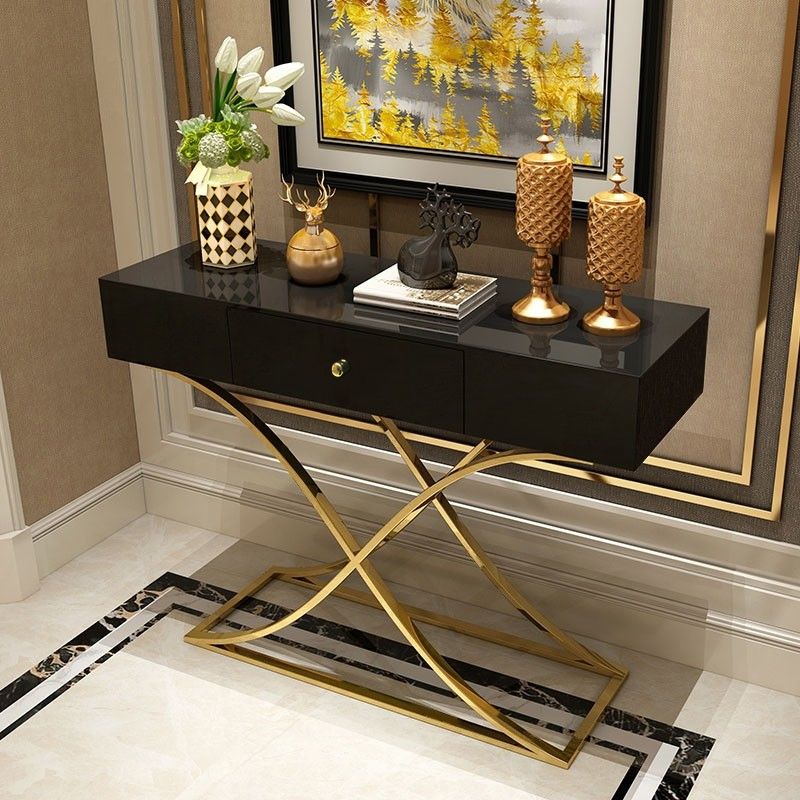 source: pinterest.com
For those who prefer a combination of classic and modern design, the Black & White Marble Console Table is a notable choice. This table combines the timeless beauty of black marble with the contrasting charm of white marble. The striking black and white marble pattern creates a visually interesting effect, adding depth and interest to the table. The sleek silhouette and sophisticated craftsmanship make it versatile for a variety of decorating styles, from contemporary to transitional. Whether in the living room, dining area, or stylish workspace, their black and white marble console table will leave an unforgettable impression.
In summary, black marble console tables are the epitome of sophistication and style. With smooth lines, rich black marble surfaces, and a timeless charm, these tables add a charming touch to any room. Whether one opts for a minimalist design or a more intricate pattern, a black marble console tables is a statement piece that instantly enhances the beauty of the entire home. Discover an exquisite collection of black console tables to make a bold statement in the interior. Transform the living space into a luxurious oasis of style and elegance with these elegant pieces.