Two of the most common types of flooring that you will see in houses are carpet or hardwood floors. But both are extremely different. Carpet flooring is synthetic, cosy, warm and tends to be cheap. Hardwood flooring is natural, firm and can be pricey. Some people opt to use one flooring throughout the entire house, or some people choose to mix it up a bit and opt for different types of flooring in different rooms. To make your decision as easy as possible, take into consideration what will work best within your home and match your flooring to your own tailored needs. 
Appearance 
The first thing to take into consideration is what you want your flooring to look like. 
Carpet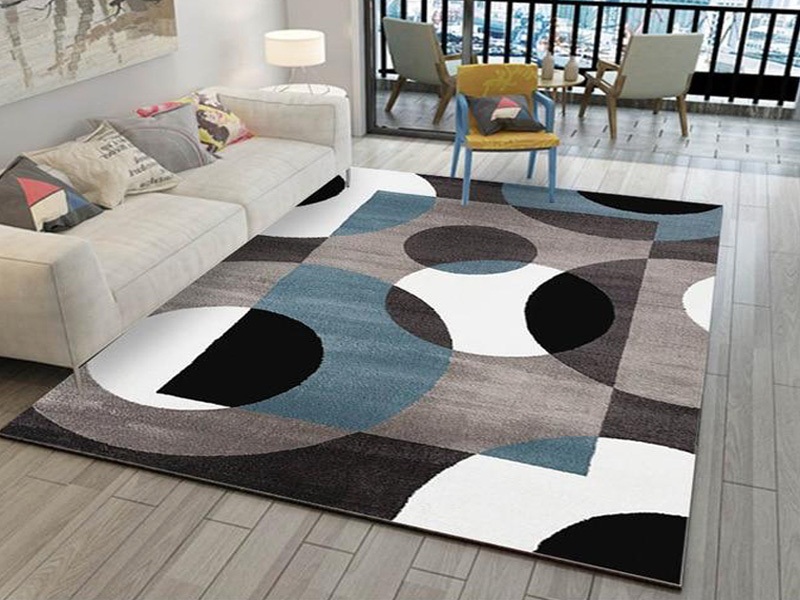 source: stylesatlife.com
In terms of appearance, there is a lot more variety in the colour and style that carpet can offer you. You don't have to worry about whether a carpet will match your room, as there is probably a carpet out there that matches perfectly. Within a room, carpet can make it feel cosy as it tends to have more of a soft appearance than hardwood. 
Hardwood
The main reason as to why hardwood floors are so popular is because of how it can transform a room. Your eyes are immediately drawn to a bold wooden floor. If your house is a little bit more on the traditional side, then wood floors can complement the style of your house. Hardwood also comes in a variety of different styles and grains, so again you can choose the wooden flooring that goes best with your home. 
Keeping Clean
Another thing to consider is how easy each type of flooring is to clean. 
Carpet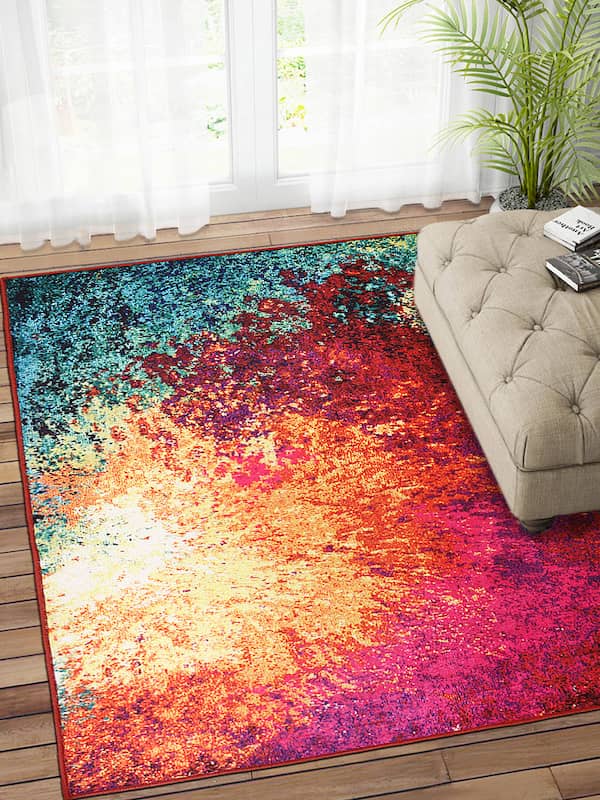 source: assets.myntassets.com
Carpet is pretty difficult to deep clean unless you've got the right tools to do it. Vacuuming your carpets will only remove surface-level dirt, especially as dust and bacteria can build up and settle in your carpets. If you or anyone in your family suffers from allergies, you might want to steer away from carpets. Keeping carpets stain-free can be tricky too, as it takes effort to remove any kind of spillage. 
Hardwood 
When it comes to choosing the flooring which is most spill-proof, hardwood flooring wins by a mile. Vacuuming or mopping will get rid of any surface dust or dirt, and if something is spilt, hardwood floors can easily be wiped. Stains are a thing of the past when you've got hardwood floors as liquid doesn't tend to soak in like they do with carpet. 
Durability
Your carpet can look nice, but is it going to stand the test of time?
Carpet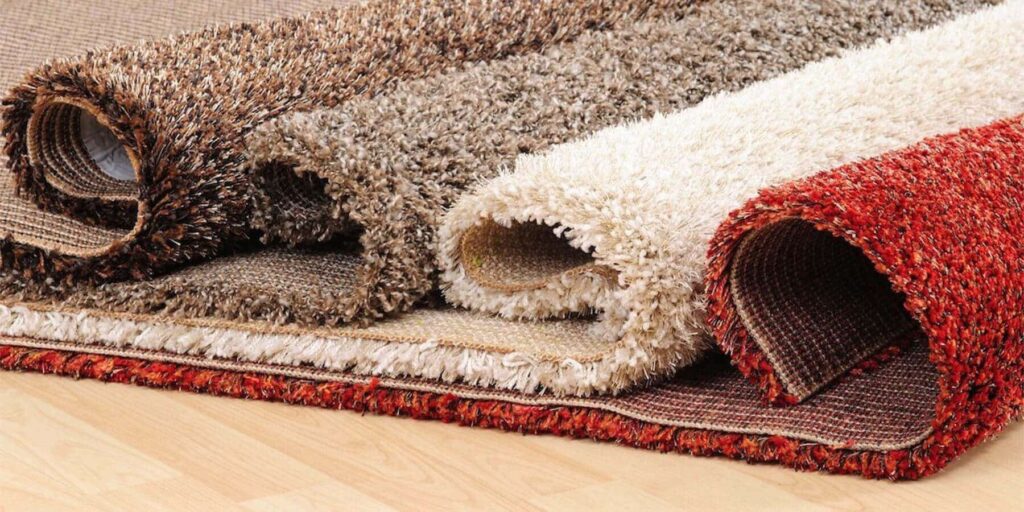 source: drapesindia.in
The lifespan of carpet is significantly smaller than hardwood. Carpets can sometimes age really badly. They can look dull over time and can also get very dirty very quickly. All it takes is one glass of red wine to fall onto your carpet and it can be stained forever. 
Hardwood
Hardwood flooring can make for a real investment within your house. This type of flooring is guaranteed to last years in your home and can make a difference when it comes to selling the house. If sections of your hardwood floor become damaged or stained, this is easily sorted by refinishing it – your floors will then look as good as new. 
Cost
Finally, think about the cost of your chosen floor, your home is an investment after all. 
Carpet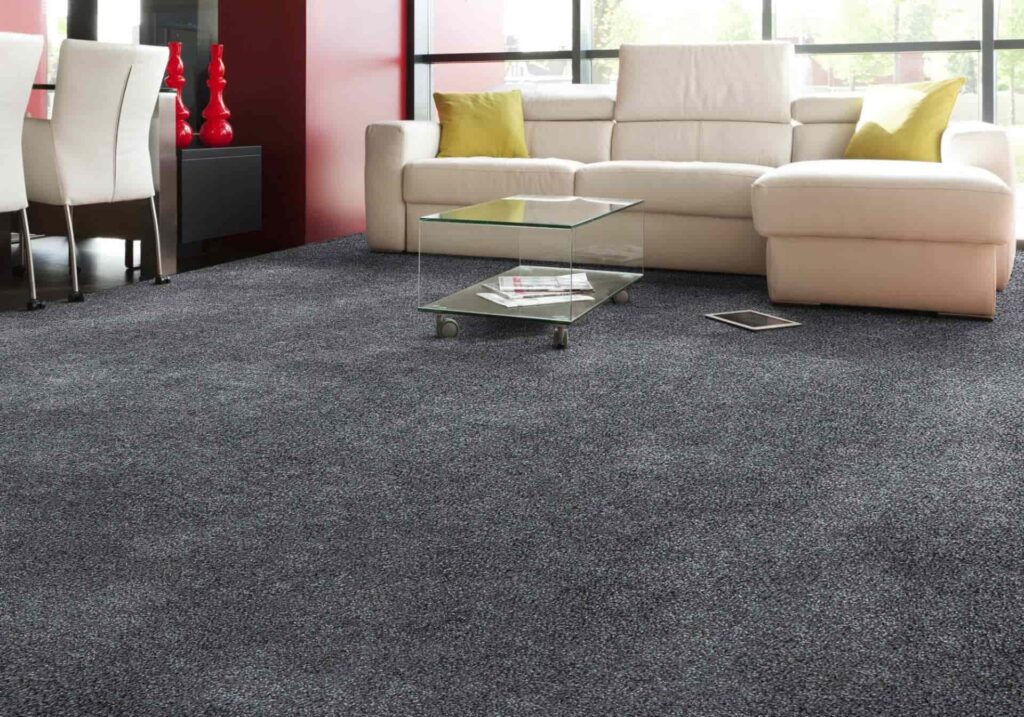 source: tapi.co.uk
Carpet usually costs considerably less than hardwood flooring, so if you're looking for flooring on a budget, carpet might be a good place to start. Carpet is the best route if you want your home to look nice, but it won't break the bank. 
Hardwood 
Hardwood flooring usually starts at a more expensive price than carpet, as it requires a lot more effort to make and install. It doesn't win when it comes to price, but if you're weighing up the price against longevity, hardwood flooring definitely wins. 
The Judgement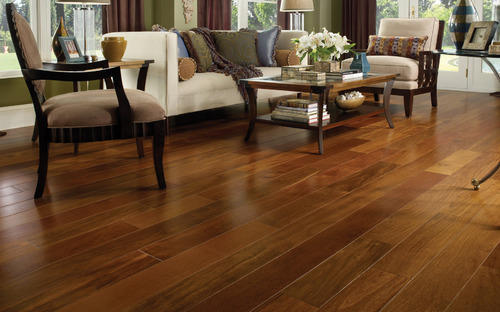 source: pinterest.com
And we've got a winner. Wooden flooring. This is because wooden flooring looks sleeker, is easier to clean stains off and lasts for years and years (sometimes up to over one hundred years). Although initially, it may cost you that little bit more, we don't think you'll regret it. Particularly if any of your family suffer from allergies, carpet is a big no. Most people love the way that wood flooring finishes off their home. Plus, you don't have to worry about investing in expensive carpet cleaning equipment for when inevitable spills happen. If you are on a budget, carpet could be a good choice for you, however, do take into consideration the fact that you'll probably have to replace the carpet every ten years.