Decorating a spare bedroom can be a strange task, most rooms in your home have a clear use and you can work around that, when you're decorating a room like your living room you know what you'll be doing in that room and can decorate around that.
But spare bedrooms are tricky, while they act as bedrooms when we have guests over, the rest of the time you'll likely use your spare bedroom for other things, like as a home office or workout space. 
Having your spare bedroom as a mixed-use room can make things tricky as you need to strike a balance of keeping the space well set up for guests to sleep in, but also accommodate your needs for the rooms other uses.
How can you perfectly strike that balance? Read on The Architecture Designs to find out how to decorate your mixed-use spare bedroom in a way that fits all of your needs!
Segment The Room
source: hearstapps.com
The first thing you'll want to do with your spare bedroom is to segment it by activity, so you have a defined space for each use of the room. This will help you plan the room efficiently so that you don't use too much floor space for any one activity.
For example, if you use your spare room for working out, working from home and as a guest bedroom, you would dedicate an area of floorspace to the sleeping space against one wall, place a small desk for working against the wall perpendicular to the sleeping space and then have a clear workout space in the middle of the room for you to safely exercise in.
Choose A Sofa Bed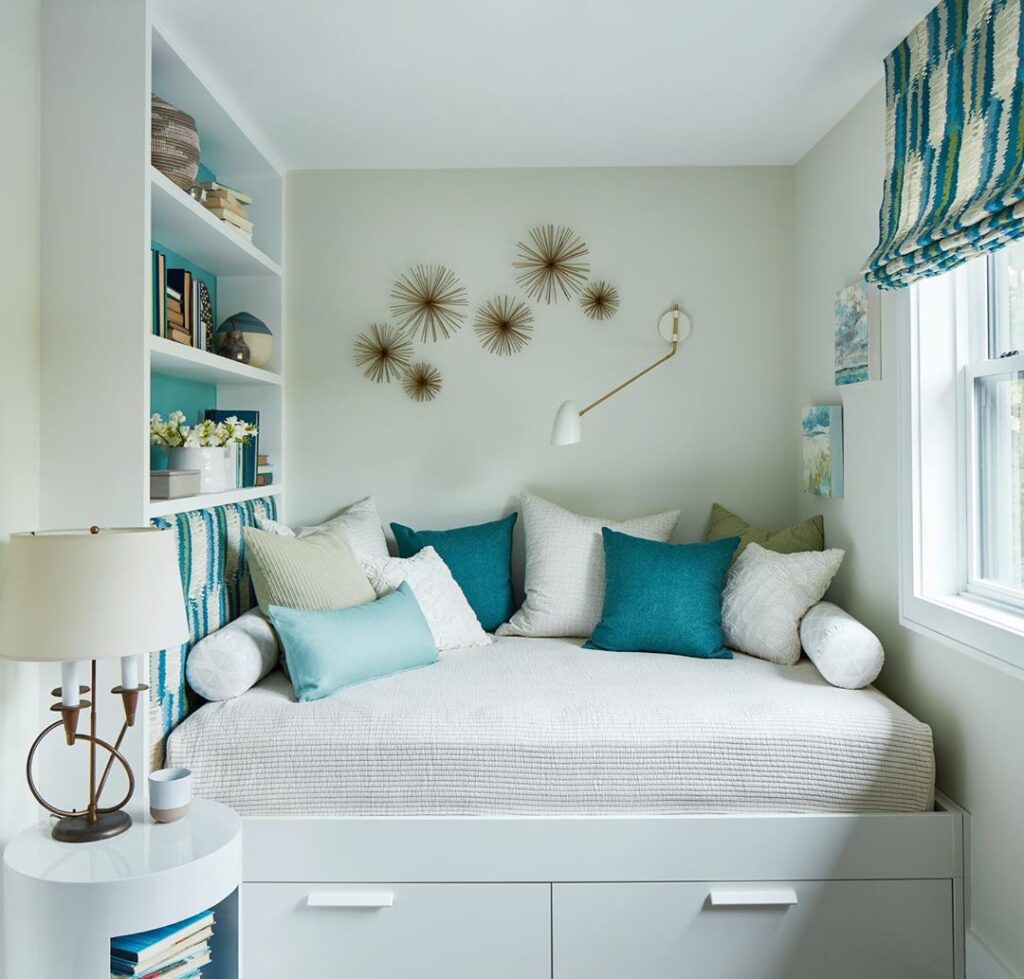 source: thespruce.com
When deciding on a bed for your spare bedrooms sleeping space, it is often far more prudent to opt for a sofa bed rather than an actual bed. With a click-clack or folding sofa bed, it will take up less floorspace in the sofa configuration, leaving you with more space for other things.
The ability to have a sofa bed in your room, also obviously gives you the use of a sofa in the room, which will allow you to use the room as a secondary living room/lounge when there isn't a guest sleeping on the sofa bed.
Multi-Purpose Accessories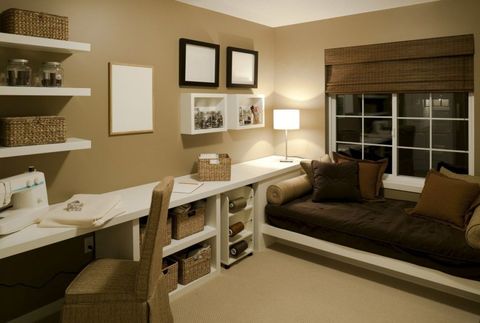 source: hearstapps.com
In a multi-use room, multi-purpose accessories are must haves if you want to efficiently use the space of the room. Also having multi-purpose items will make planning the room a lot simpler. For example, if you're having a desk in the room you can get a desk that doubles up as storage, or if you have a lamp on your desk, get one that can also be angled as a reading light for the bed.
Beyond using multi-purpose items to save on space, you can also get some items to help make the room a good environment, for example double roller blinds, which have a blackout layer to be used when a guest is sleeping over or a dimout layer which can be used in the day to keep the room light.
Wall Mount Where Possible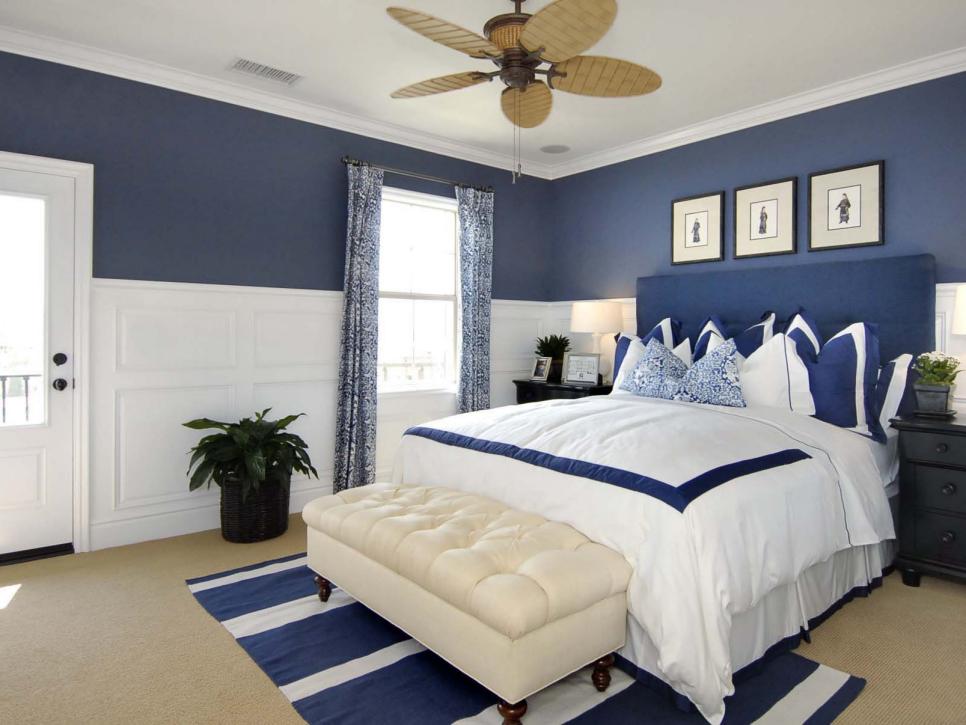 source: hgtv.com
We've already mentioned how floorspace is at a premium in multi-use spare rooms, so it makes sense that wall mounting items where possible is a good choice to effectively use the space. With items occupying the walls rather than taking up floorspace, you should still have a good level of utility from the room without sacrificing space.
You can mount a lot of things on your walls, of course you can make the simple choices like hanging a TV or opting for shelving rather than standing wardrobes, but can also get more creative with your space, for example: having a fold down desk mounted to the wall, meaning when it's not in use it's not taking up space.
Use Layers Of Light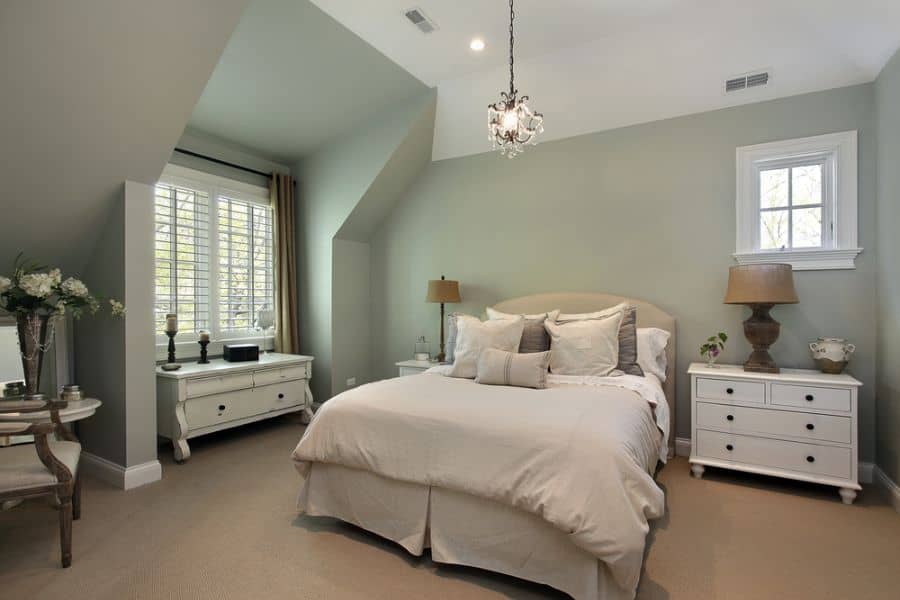 source: nextluxury.com
Light is incredibly important in multi-use rooms and depending on what you use the room for you'll have different lighting needs. If you're working from home, you'll want lots of light to keep you awake and focused, if you're using the room as a film room, you'll want the room darker but with some light and when it's being used as a bedroom you'll want minimal light.
So, by using different lights like ceiling lights, lamps, LED strips and natural light, you can have layers of light prepared for different uses. Doing this will ensure you can always have your room lit up to an appropriate level turning more lights on to make the room brighter and using just smaller lights when you want the room darker.
If you follow these tips, you should be on the way to having your own perfect multi-use room in your home, that efficiently uses space in a way that makes the room feel open and large.
To get everything correctly set up, there will be some trail and error as your work out what works for you and your room, but with a bit of tinkering you will eventually have a beautifully set up multi-purpose room.