Leaving your home with so many memories built is heart-breaking, but moving into a new environment and house can be more painful, added with the stress that comes with it. 
The good news, a new home is an avenue to create new memories, and with the right organizational moving tools, you can make the whole process less painful. 
If you're planning a move, this checklist for moving into a new house will help you draft a moving planner to ensure a more organized activity. 
Request for Home Inspections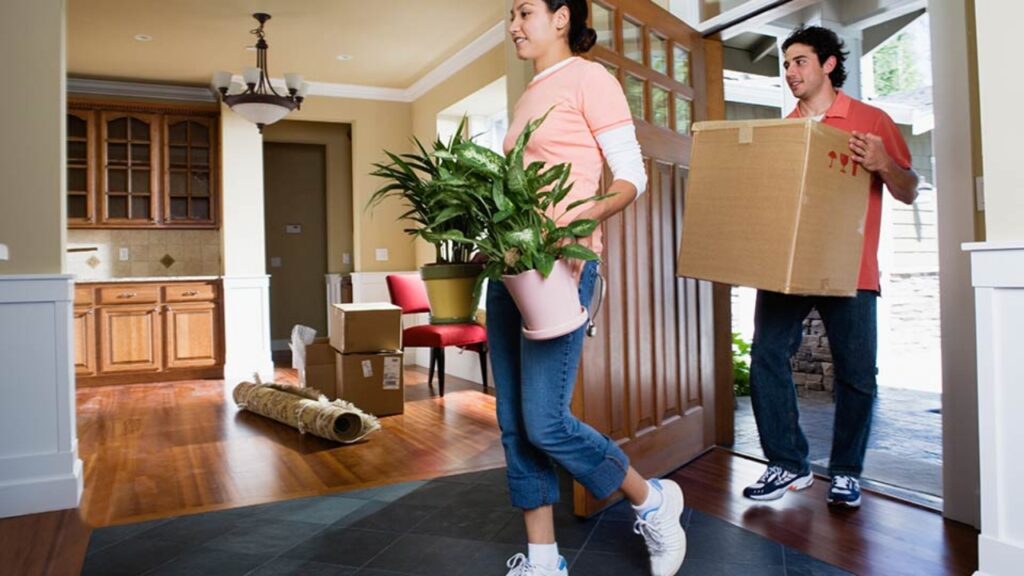 source: iwmbuzz.com
The first tip on our checklist for moving into another home is getting a walkthrough. Whether you're planning a cross-country move or intrastate move, moving companies will always offer you the chance to see your new home virtually or in person. This process ensures that you know the house layout, stage of your home furniture, and where other belongings will fit. 
If you're considering an in-home survey, you want to make sure to take a measuring tape, camera, pen, and book to map out the design that comes to mind. So, no matter your location, it's always best to request home inspections before the move to enable you to plan out housing design. 
Take Safety Measures for Your loved ones.
When moving into your new apartment, the safety of your child and kid are priorities to consider. Why? You're moving to an unfamiliar place with likely danger zones that may cause harm to your loved ones. 
If you have a teenage child, you wouldn't have to worry as much as when your child is still a toddler. For this reason, you need to baby-proof the house before the move. Start by finding every dangerous item lurking around the housing premises. Likewise, consider placing circuit boxes and switches out of your child's reach. You also want to make sure to cover open electrical outlets at almost ground level to ensure your child doesn't harm home or herself when playing within that zone. 
On the other hand, if you're considering moving with your pet, make sure that you locate a vet in case of emergencies before the move. 
Plot Your Unpacking Strategy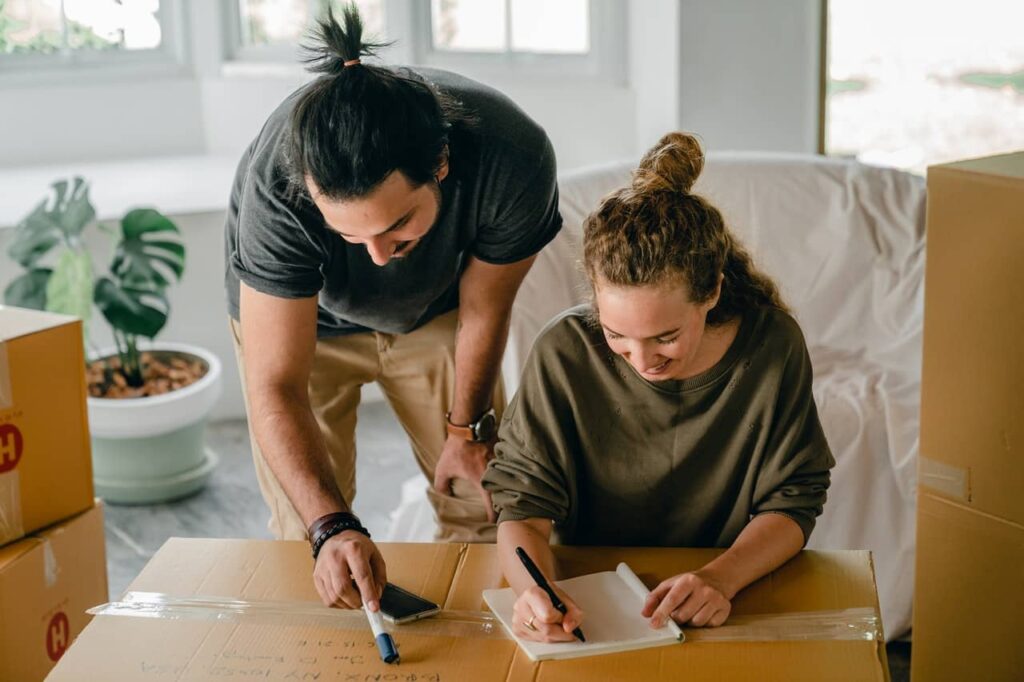 source: revealhomestyle.com
One of the things you have to do after moving into your new house is to unpack. You wouldn't want to let the stress of unloading your belongings devastate you. For this reason, you want to plan out the process before you get there. Map out how to unpack the kitchenware, bedroom essentials, and other essentials you may need during the first few weeks. Plan with your in-home furniture movers (here more) to know how to transport your furniture. 
Alternatively, when packing your household essentials, it's always best to label each box and catalog them. This way, you know what goes where and how to start unpacking every item belonging to each room. 
Prepare Utilities in Advance
Another essential home inspection checklist for moving out of home you need to consider is updating your utilities. Your utilities and connectivity are two crucial factors that makes living a seamless, trouble-free, and enjoyable experience no matter your location. So, before the moving day, it's always best to transfer every utility from your current apartment to your new home. 
Your utilities may include internet, water, gas, cable, security system, phone, HVAC system, garage, satellite, and electricity. This process might be easy if you're relocating within the state since your service providers will only have to change utilities to your new address. However, an interstate move may be stressful as you'd have to find new utility companies in the state to account for these needs. 
Locate Emergency Outlets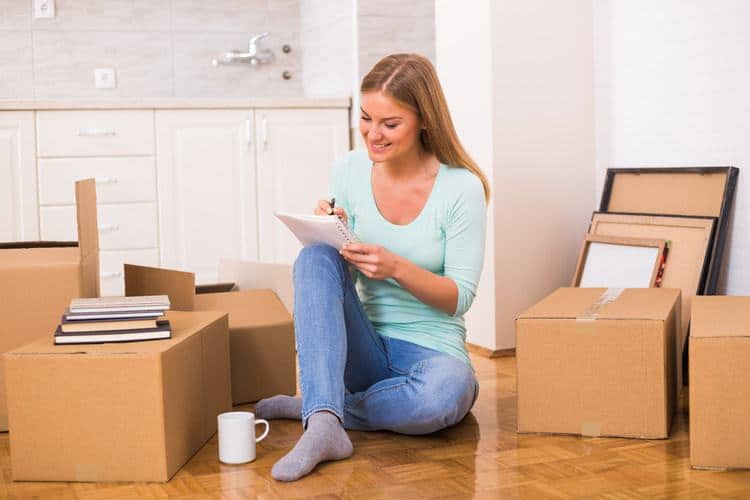 source: familylivingtoday.com
Apart from the utilities and connectivity, other equipment that will make living in your new apartment stress-free and safe includes smoke detectors, circuit breakers, water valves, fuse box, light fixtures, electric panels, and many others. If you find that these functions are faulty, get a skilled electrician to carry out quick repairs. Also, you want to make sure to get emergency batteries for your smoke detectors in case they wear out. 
Secure Your Home
Relocating to a new place will also mean you're unfamiliar with how tight the security measure in the neighborhood is. 
To keep your loved ones and you safe, inspect the house before relocation day to determine how safe the place is. If you find the security system, not to your liking, you may have to get a locksmith to design new locks for each room, especially the front door. Moreover, you don't know the former owners of the apartment nor people who still have the keys to the former locks. Additionally, consider getting new security alarms for your house to prevent theft. Ensure that every room has a smoke detector to notify residents of fire outbreaks. 
Thoroughly Clean the Apartment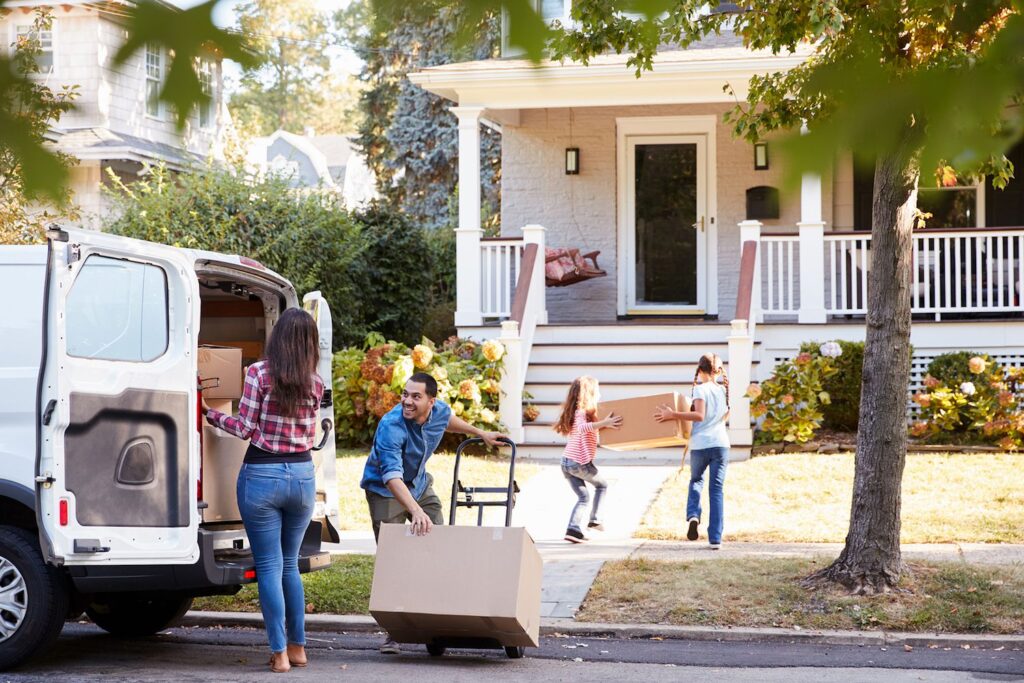 source: starkmovers.com
It's no joy moving into a new apartment with litter and debris at every corner of the room. It would be best if you mopped, vacuumed, and dust every inch of the apartment. Take time out to schedule deep cleaning sections yourself or with a cleaning service days before moving. This way, you know you only need to unload your box from the moving van, set up your sleeping position for the night, and rest than starting the cleaning process all over.  
Update Postal and Billing Address
Your address is linked to not only your license but also to your mail, accounts, utilities, and many aspects of your life. Changing your address before relocation day will ensure you get every mail, debits, credit, and other important information linked together on time.  
Know Your New Community
The best way to enjoy yourself in your new home is to familiarize yourself with the neighborhood you live in. Start by meeting the neighbors before strolling through the streets to get a glimpse of the area. This step will also help you discover important places within the community, such as the grocery store, pharmacies libraries, parks, school museums, and another fun spot in the neighborhood. 
Conclusion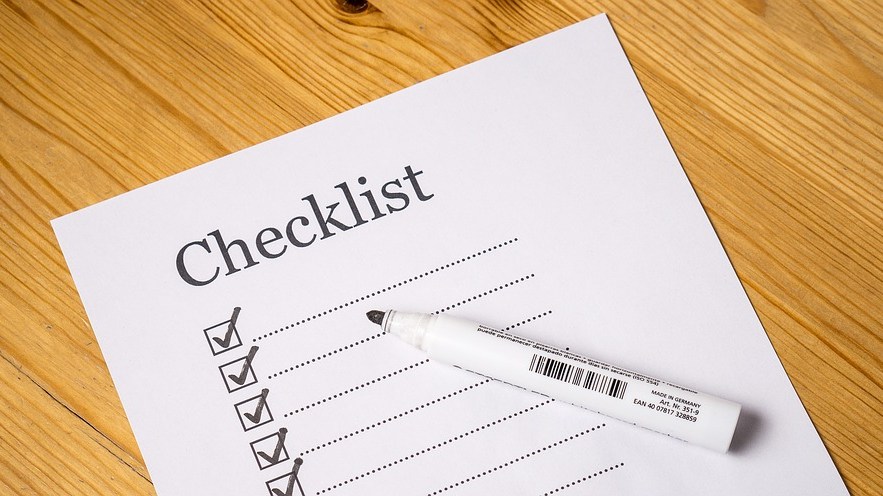 source: mrright.in
The thought of moving into an unfamiliar apartment might be scary, but it can also be fun with proper planning. Hopefully, this checklist for moving into a new home will help make the new experience fun and stress-free for you.