The environment is getting worse due to our masses of energy consumption, but we still need more buildings for businesses and homes. That's why the need to be eco-friendly is becoming more necessary, this means we need to start creating more eco friendly buildings that are at least  partially powered by renewable energy, in order to reduce the carbon footprint.
We also need to be aware that if our homes and offices are producing trash, waste water and emissions they can easily harm  the environment and cost a lot of money to sell the property. 
However with water treatment plants and recycling facilities buildings can become greener and earth ship. In the beginning investment in eco-friendly buildings & eco friendly houses now might be expensive, but with the savings you save on electricity and other utilities with these buildings we will get our money back over time. Think like that we're investing in our children's future, and the health claim of our earth in the future. So here The Architecture Designs explore top eco friendly buildings around the world.
Bank of America, New York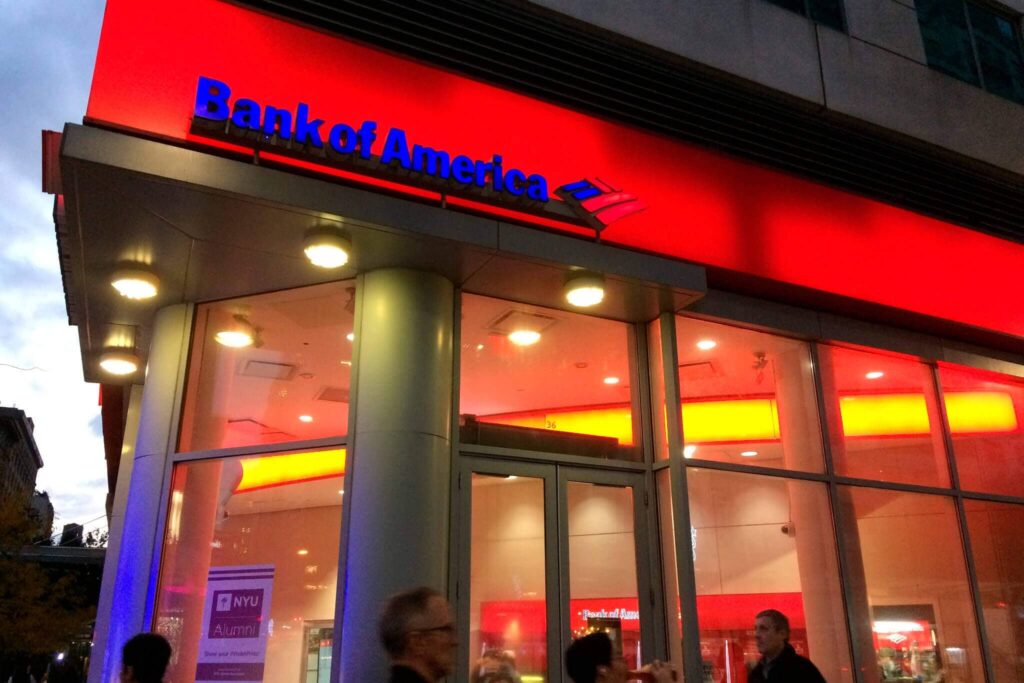 source: pinterest.com
A phenomenal example of cutting-edge green building technology is New York City's famous skyline: This building designed by Cook and Fox, the tower can be heated by the sun, wastewater and rainwater are reusable, and the windows are designed to provide as much natural light as possible. The tower was even built with renewable eco friendly building materials.The Bank of America Tower, near Times Square, was completed in 2009. Which is the second tallest skyscraper in new york.  
All of the fresh air used in this building is collected at rooftop  level and treated by highly efficient filters before being distributed by indoor areas .Different from other buildings, Bank of America Tower filters the air again before it is exhaust to the outside the result is that the air leaving the building is cleaner than the air that was in. This is a benefit to the environmental quality of the neighborhood and the city.
Pricewaterhousecoopers Building, London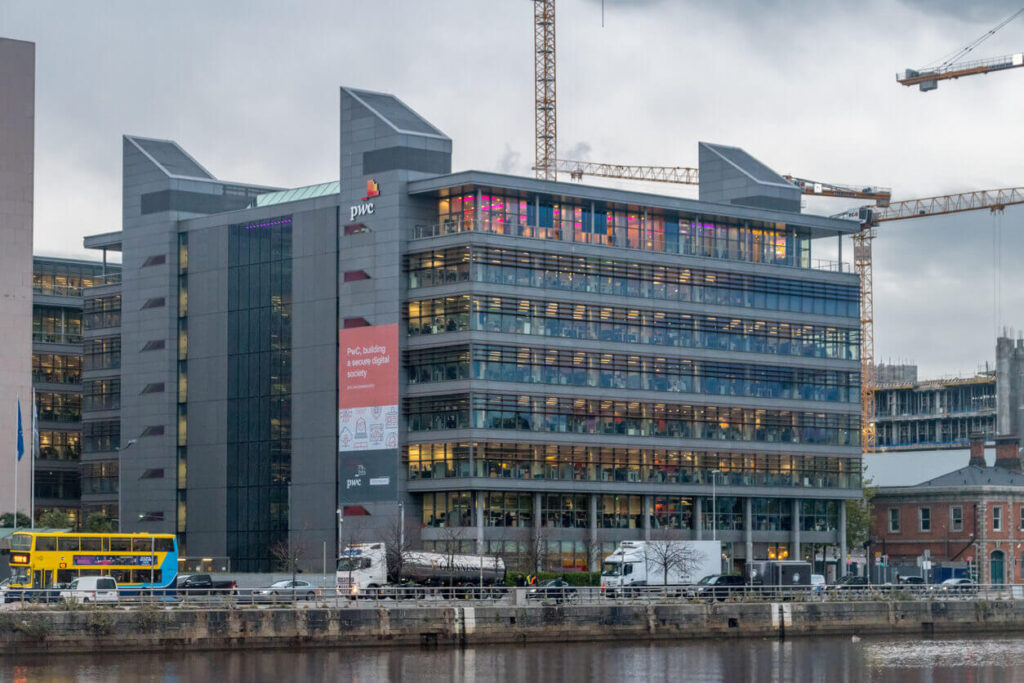 source: finance-monthly.com
Pricewatercoopers building integrates  a range of energy saving strategies. In addition to a high-performance exterior designed to offer shade and insulation, the building features green roofs, solar hot water panels, metering system and fully automated building management . A linked Cooling-Heating & Power (CCHP) trigeneration plants provide a low carbon source of heating, cooling, and power and has resulted.
This building is the most environmentally friendly building in London; it even features an integrated IT system which lets individual workers control their light and temperature in their space, the environmental structure of the building is  designed by Roger Preston & Partners.was completed in 2009.
Antilia Building, Mumbai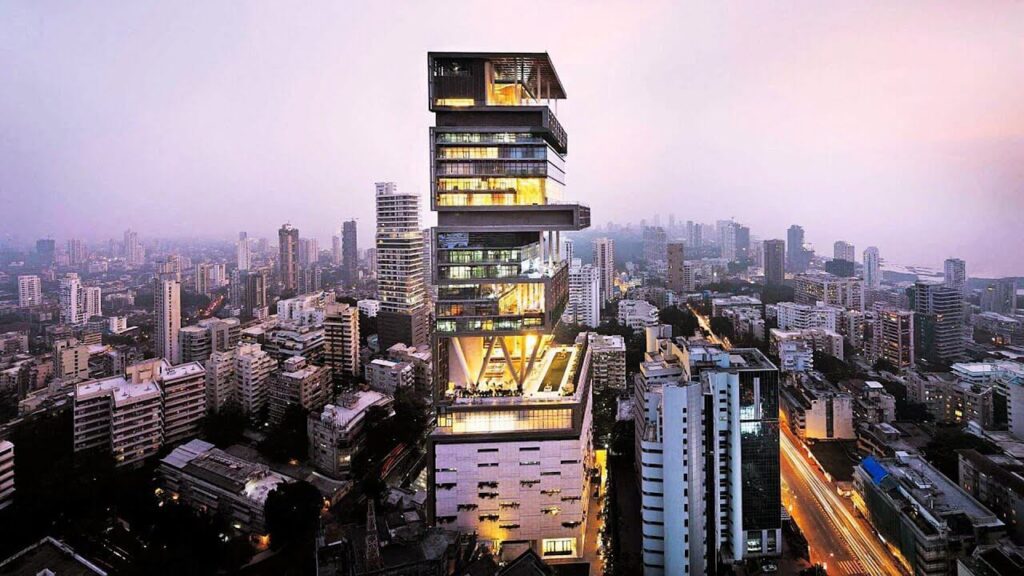 source: youtube.com
Antilia is a private building in the billionaire's row of Mumbai, India. It is the residence of the Indian billionaire Mukesh Ambani & his family, who moved into it in 2012; 173 meters (568 ft) tall, approx 400,000 sq ft,  at 27 stores, and with amenities such as, air traffic control, three helipads, ballroom, a 168-car garage, nine high-speed elevators, terrace gardens,  50-seat theatre, health center, spa, swimming pool, a snow room, and temple. The skyscraper-mansion is one of the world's largest private homes, located on Altamount road,cumballa hills in mumbai. The building will behave as a carbon filter for Mumbai, as it is covered in rooftop gardens.
Crystal Island, Moscow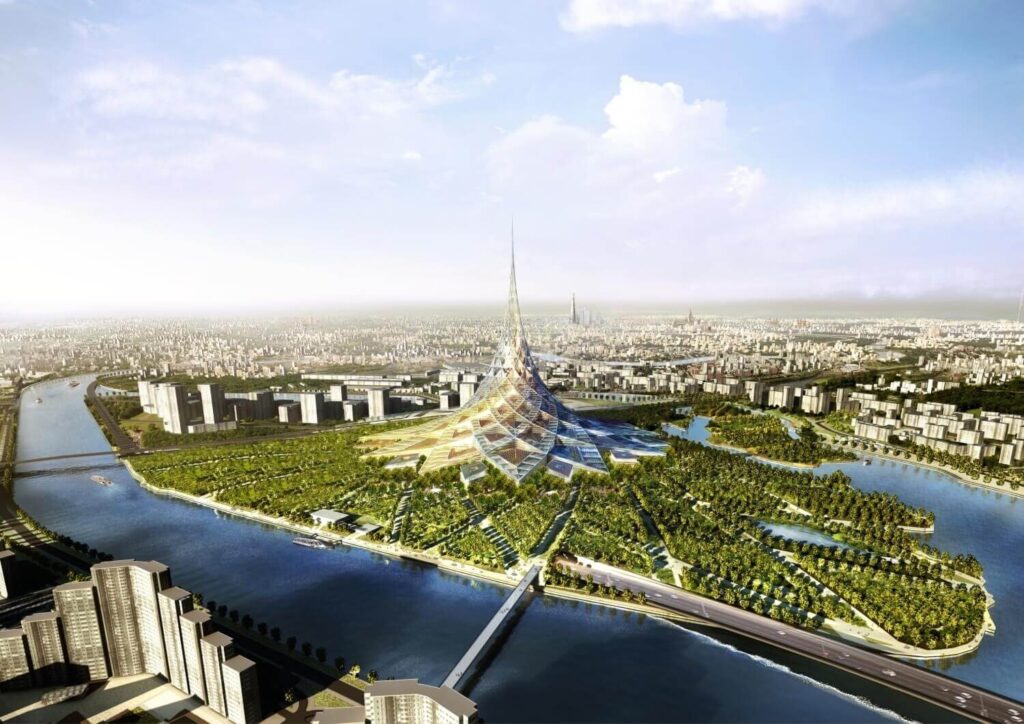 source: pinterest.com
Crystal Island is one of the future projects in Moscow that is planned to have around 250,000 sqm of floor space and a height of 450 meters. It would be the largest floor-space structure on earth. The architectural firm behind the design is Foster & Partners. The eco friendly building materials used in the building is a thermal buffer (second skin) that opens in the summer to increase ventilation and closes in the winter to protect against Moscow's icy winters.
Northern Arizona University, USA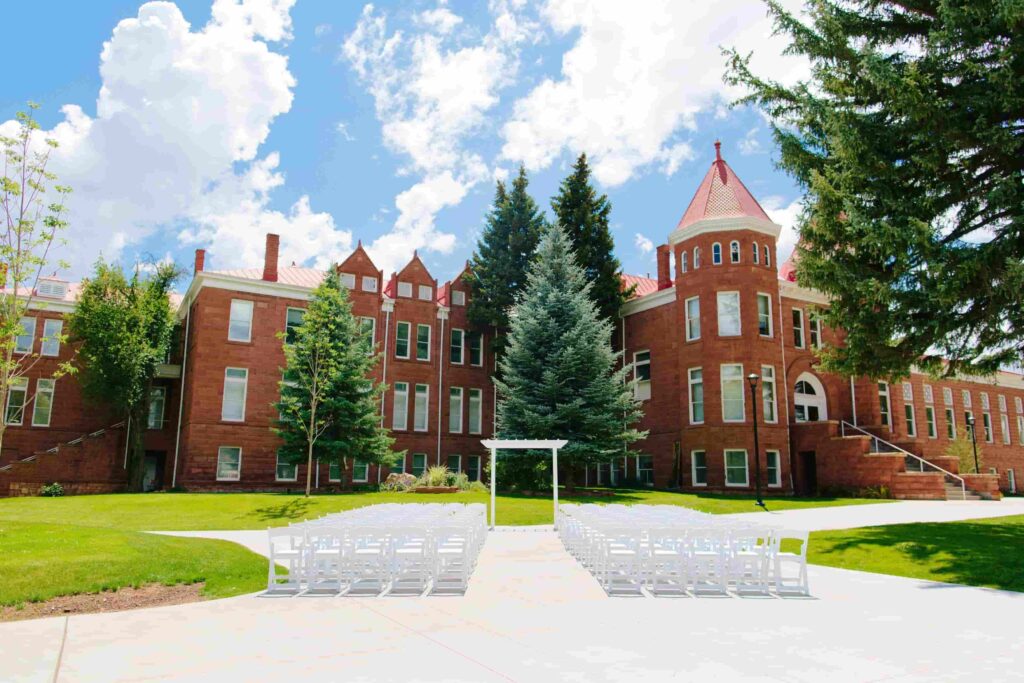 source: smapse.com
Northern Arizona university building is one of the three greenest buildings in the world,There are plenty of green activities for students.Their solar power system covers at least 25% of their energy use,automatic shade controls and there are also venting windows. 
Bullitt Centre, Seattle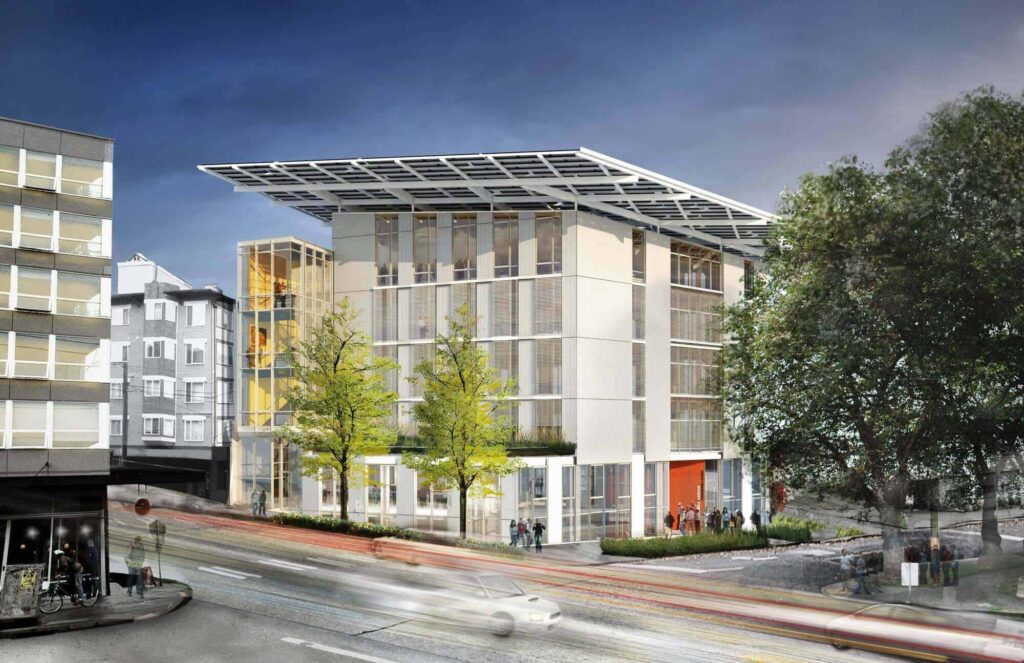 source: waterbucket.ca
The Bullitt Center is a commercial office building in the Central District neighborhood, and Capitol Hill, Seattle, Washington.It was officially opened on Earth Day April 2013. This building was designed to be the greenest commercial building in the world.Like many other buildings on this list, rainwater and  solar arrays use minimal energy. It was designed to have a 250-year lifespan.
Dubiotech, Dubai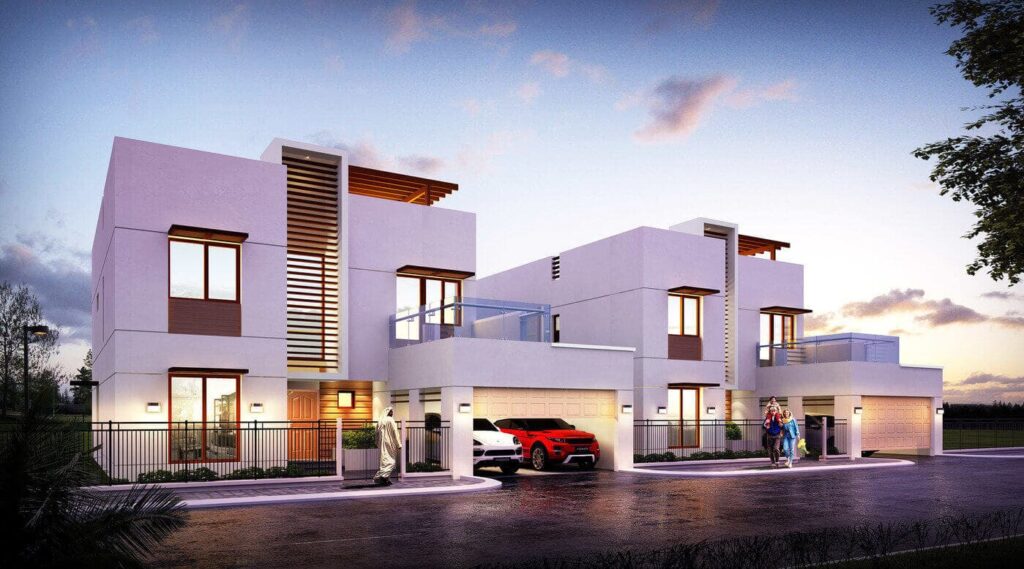 source: coroflot.com
Dubiotech building is set to be the world's largest green building The Leadership in Energy and Environmental Design (LEED) certified 22-story headquarters and laboratory buildings will be home to the center for biotechnology education and research, with two connected buildings  views while minimizing solar gain and adapted to maximize day-lighting. It is also combined with a 500,000 sq ft animal reserve for indigenous conservation and wildlife protection.The building is designed by  firm CUH2A. 
Transbay Tower, San Francisco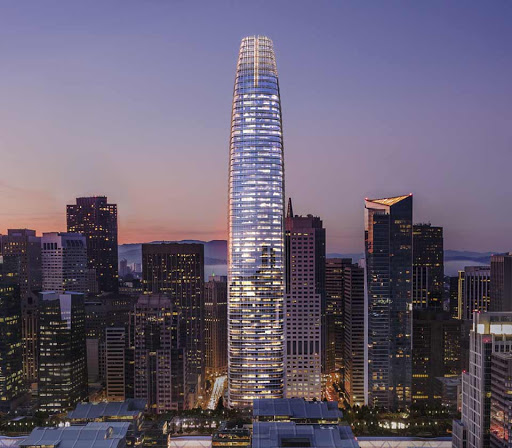 source: salesforcetower.com
Transbay tower is also known as salesforce tower, is a (326m) 1070-feet skyscraper office located at 415 mission street next to transbay transit center. The plan contains a mix of residential,transport,offices and retail uses,with a glass rooftop park, designed to absorb CO2 from busses. The building will also feature wind turbines on its roof, and sun shades for solar control..This was the last building designed by Cesar Pelli.
Berlin Cube, Berlin
source: designwanted.com
Cube Berlin is an office in washingtonplatz,which was inaugurated in 2020.The striking ten-storey building with a width, height and length of 42.5 meters each is characterized by a folded glass facade.The entire design with folds and creases reflects the surroundings like a kaleidoscope. In addition to the single appearance, the folds fulfill various practical tasks- behind them there are small terraces on each upper floor, which are only available to tenants. On the ground floor, catering facilities move around 1000 square meters and part of a public marketplace.
This office building is declared as being 25% more energy efficient than other "green" buildings in its class, according to its designers, its achieved through smart energy management systems.
Clock Shadow Building, Wisconsin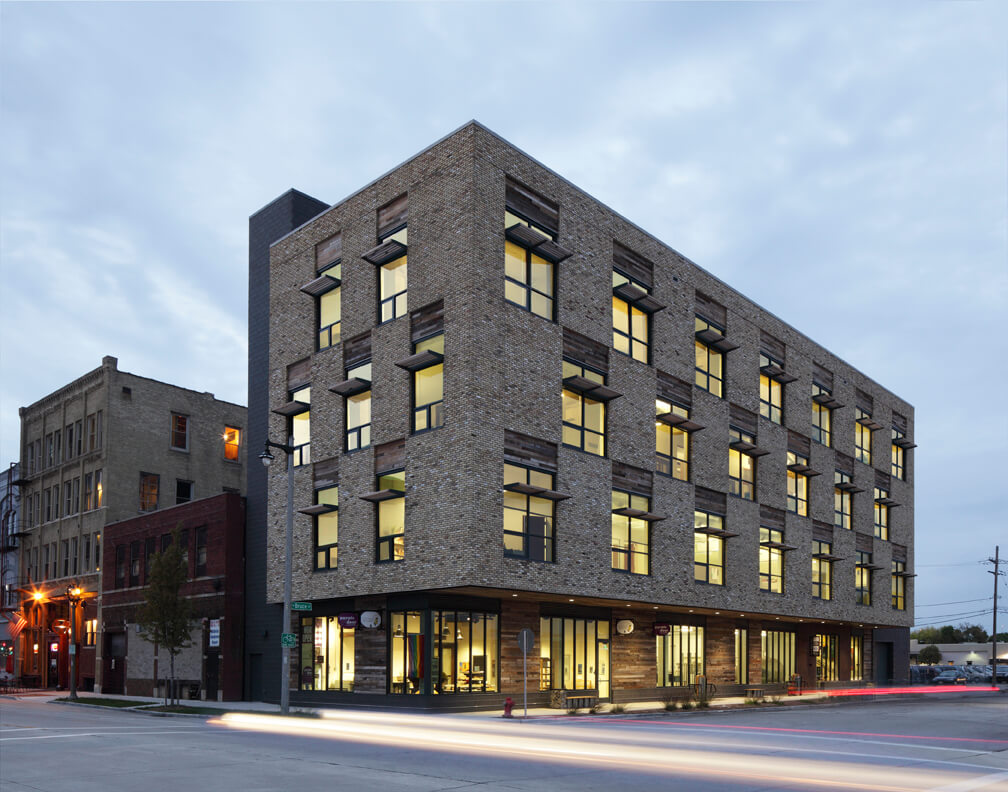 source: pinterest.com
The Clock Shadow Building in Wisconsin is also one of the world's most eco-friendly buildings. this building is already a winner thanks to its reuse of formerly unusable land.Not only that, but this building creates  use of geothermal power to reduce its reliance on less sustainable energy sources. 
The building's walls and roof are ultra-shield to massively increase its energy efficiency. It also comes with a green roof and 5,000-gallon cistern that provides the bulk of the building's toilet flushing source. This made it the first commercially approved Grey Water flushing system in all of Milwaukee.