Architectural mesh offers versatility and elegance which make it an ideal solution when it comes to designing both interior and exterior spaces. However, you need to be certain whether the mesh you're buying meets certain qualitative criteria.
What to Ask Your Architectural Decoration Mesh Supplier?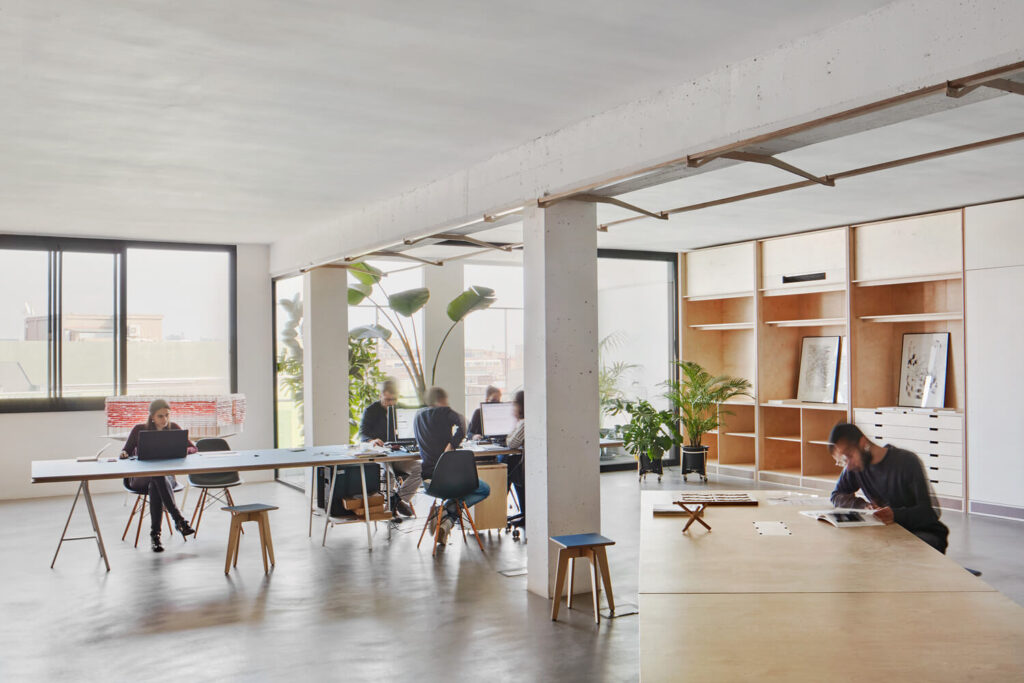 source: adsttc.com
Speaking of the uses of these curtains, you can think of three different applications such as decoration, partitioning, and protection. It means you shouldn't buy just any steel mesh curtains that only look beautiful but offer no other benefits. So, ask your architectural decoration mesh supplier if their products have the following qualities.
Type and Specifications
Wire mesh curtains are typically made of two materials such as stainless steel and aluminum. The diameter of the wire ranges from 0.8 mm to 2.0 mm, and the aperture size is 3 mm to 20 mm.
Although the width of the wire mesh can be customized as you need, the curtains are not longer than 12 m. The surface of the mesh is treated with anodic oxidation, baking paint, and acid washing.
Speaking of the two major materials for manufacturing architectural decorative mesh, you can choose from chain links made with aluminum and ring mesh curtains made with stainless steel. These curtains also come in a wide variety of colors and styles.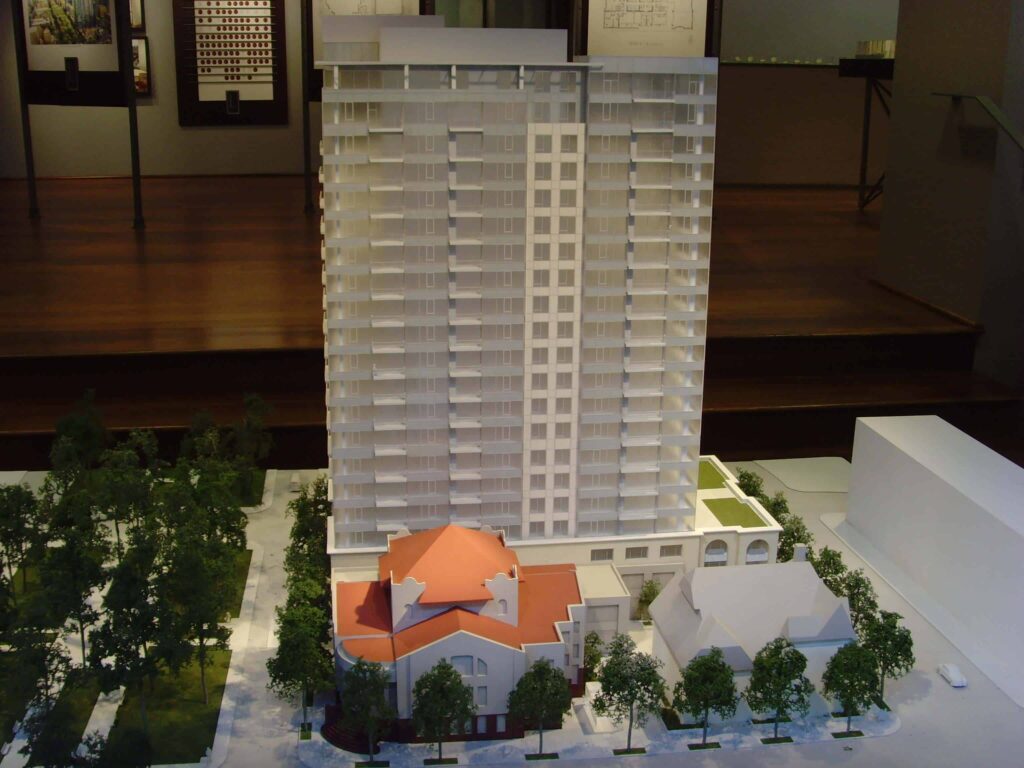 source: wikimedia.org
Stainless steel curtains are available in a ring design which can be welded or non-welded. Common colors include copper glossy, matte, bicolor, and bicolor glossy. You may also choose the mesh curtains that use copper, brass, or bronze instead of stainless steel.
'Aluminum chain link' curtains are usually lightweight and fireproof. Their anodized surface lends them a smooth and anti-wear surface. There are at least two dozens of color options among which you'll surely find the one that complements your interior. Most suppliers provide three splicing styles such as half-drop, standard, and color stitching for link chain curtains.
As you've gathered insights into the aesthetics and other specs of decorative mesh, you should know which properties make the mesh durable while enhancing their usability. So, discuss the following factors with your trusted architectural decoration mesh supplier and make sure your mesh curtains come nothing short of these qualities.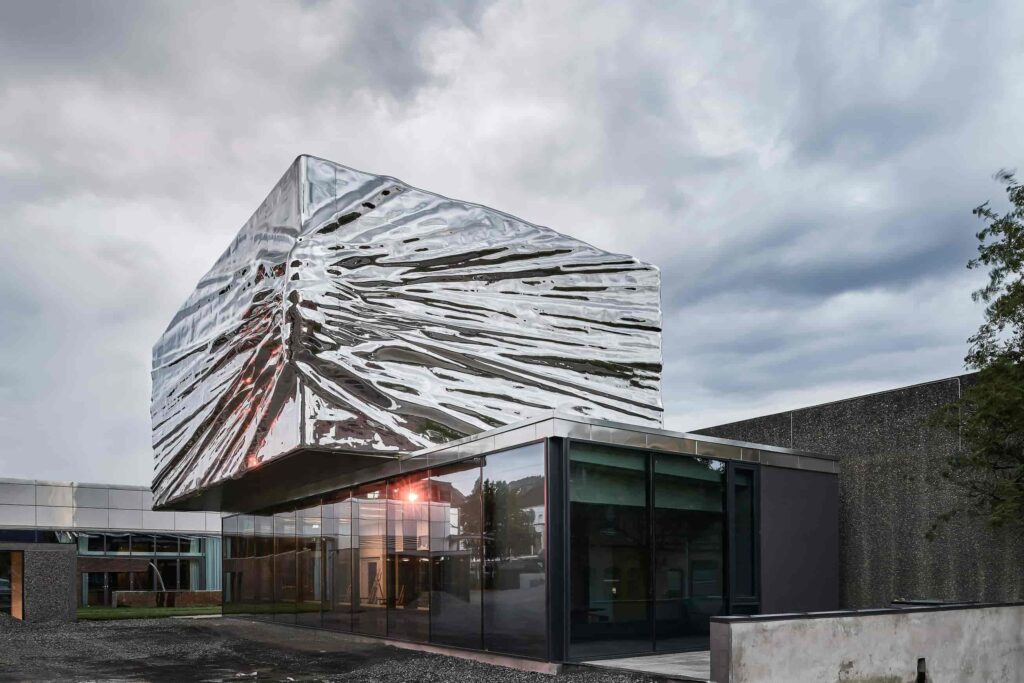 source: architizer.com
Corrosion resistance is perhaps the most important quality as long as the durability of your architectural mesh matters.

Sturdiness is critical too. Ideal mesh wire uses 316 stainless steel which has a high level of tensile strength. It means the mesh wire shouldn't be very easy to destroy or deform or bend.

Look for adequate air permeability which occurs in wire's gap configuration.

The materials used for wire mesh are non-combustible.
Appearance
Being only bright or glossy is not good enough for architectural mesh. The decoration effect of the curtains has to be vivid and have various openings, no matter which observation angle, light, or environment applies. Regardless of the size, style or shape, design inspirations for these curtains should come from architectural diversity.
In addition, usability of the decoration mesh is an important consideration. So, ask your architectural decoration mesh supplier if their products will be easy to install and maintain.
Applications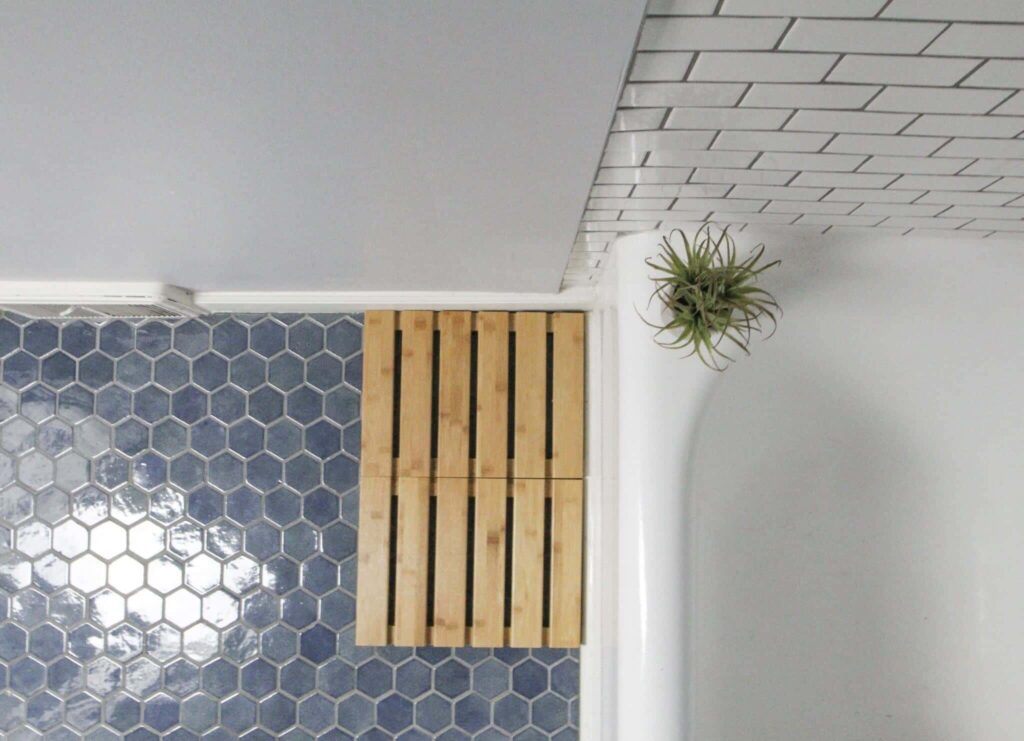 source: shopify.com
Often referred to as 'metal mesh drapery', these mesh curtains are specifically designed to complement the architectural interior and exterior decoration which includes space or room dividers or partitions, screen for privacy protection or windows, cover or screens for fireplaces, wall decoration, protection screen for blast debris, lampshades, day-lighting screen, etc.
Chain link curtains that are made of aluminum are ideal for both commercial and residential spaces. They could be a nice decorative element for your ceiling or a piece of contemporary covering decoration for the walls. You may also use them as fly screens to prevent the entry of insects like flies, mosquitoes, etc. into your home.
You may have seen stainless steel mesh being used in commercial places. But office buildings, restaurants, cafes, shopping centers, or exhibition galleries are not the only areas where architectural steel curtains are useful. Exterior and interior designers use these products to enhance the functional and aesthetic qualities of modern homes and residential buildings.
Finally, you should ask the supplier about their experience in manufacturing these architectural curtains because those who are doing this for more than just a few years are more likely to be able to cater to your needs than those new in the business. After all, you should avoid settling for anything that doesn't add value.