It is said that necessity is the mother of invention; this principle also applies to the furniture these days as from studio apartment to small rooms with lots of necessities and things to store one need to have multifunctional furniture. This shortage motivates people to bring out their creativity and come up with some excellent ideas for this multipurpose furniture at The Architecture Designs.
source: archdaily.com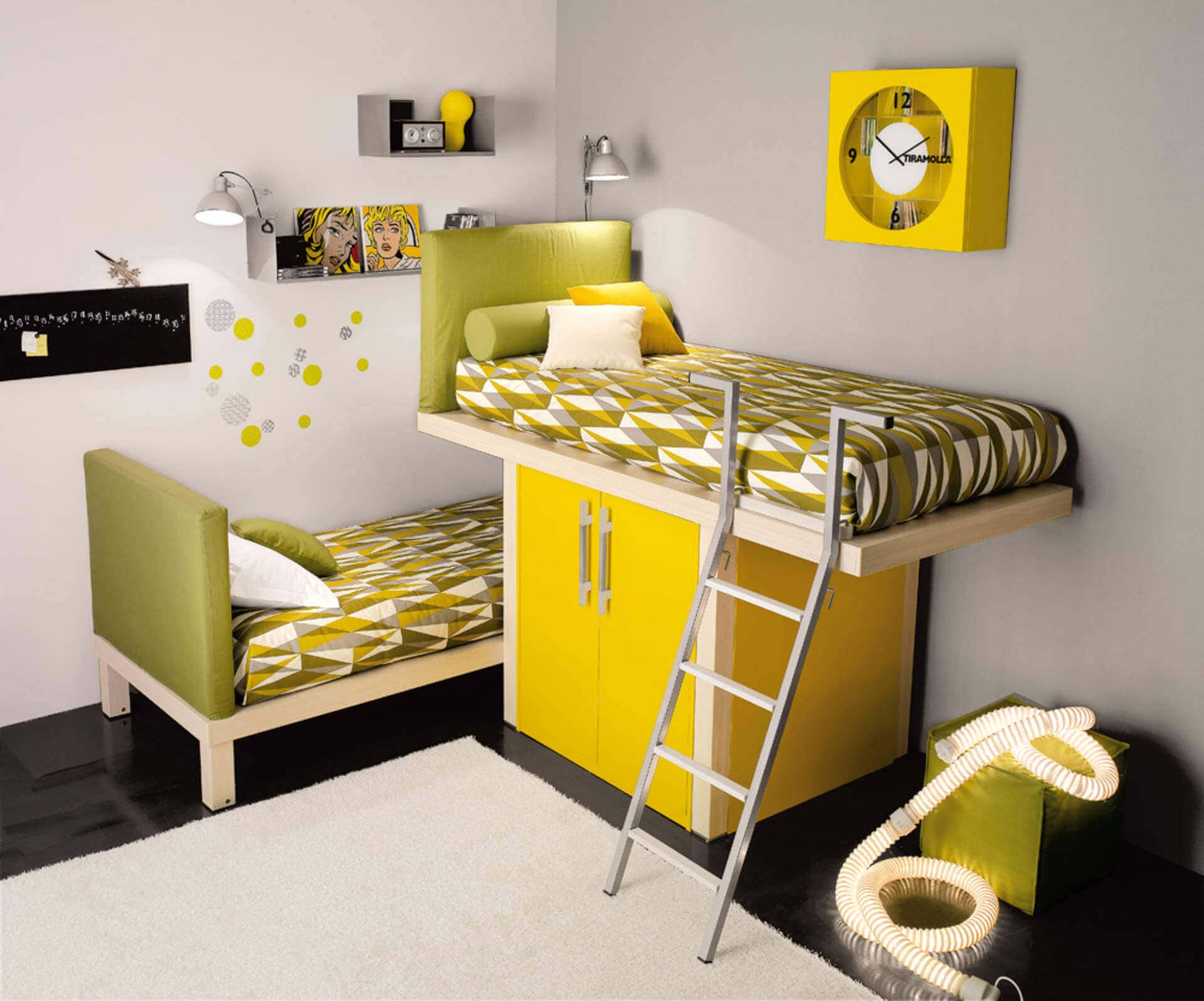 source: home-reviews.com
Starting with the place where delicious food is prepared. You do not have to invest in huge platforms in the kitchen just to chop the vegetables and do other preparations. Get this hidden cutting and chopping board which can be easily mistaken as one of the drawers but can be opened up to be a multifunctional wooden sheet that can be used for chopping vegetables as well as for assistance in the preparation of food.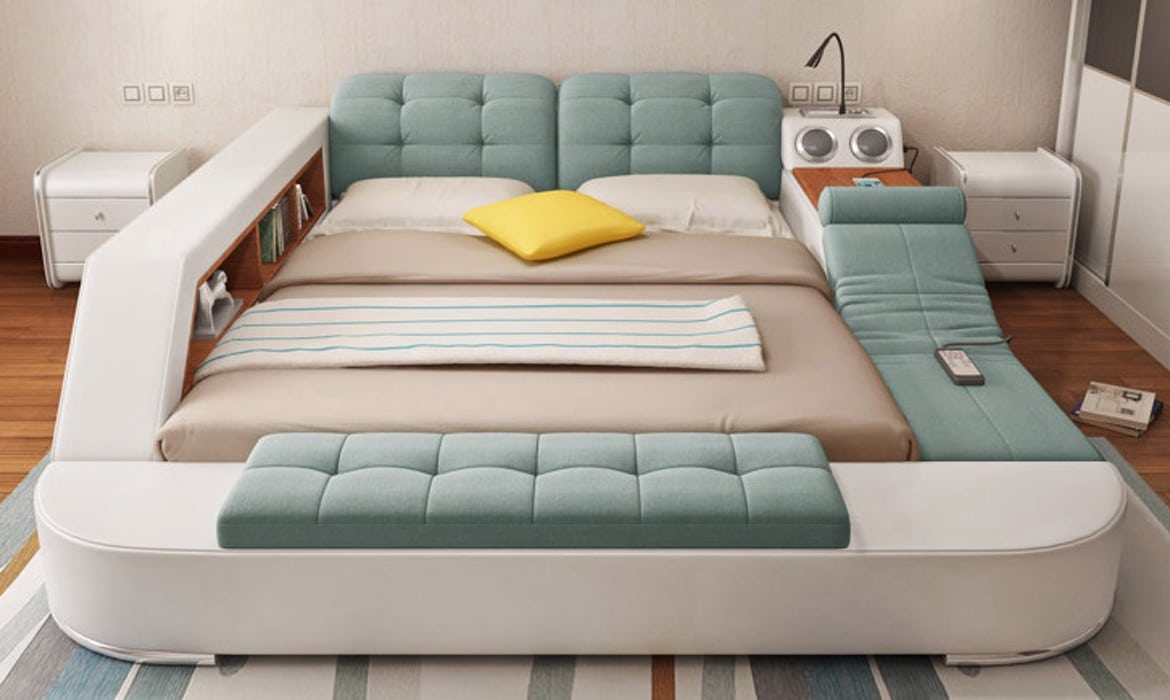 source: mymodernmet.com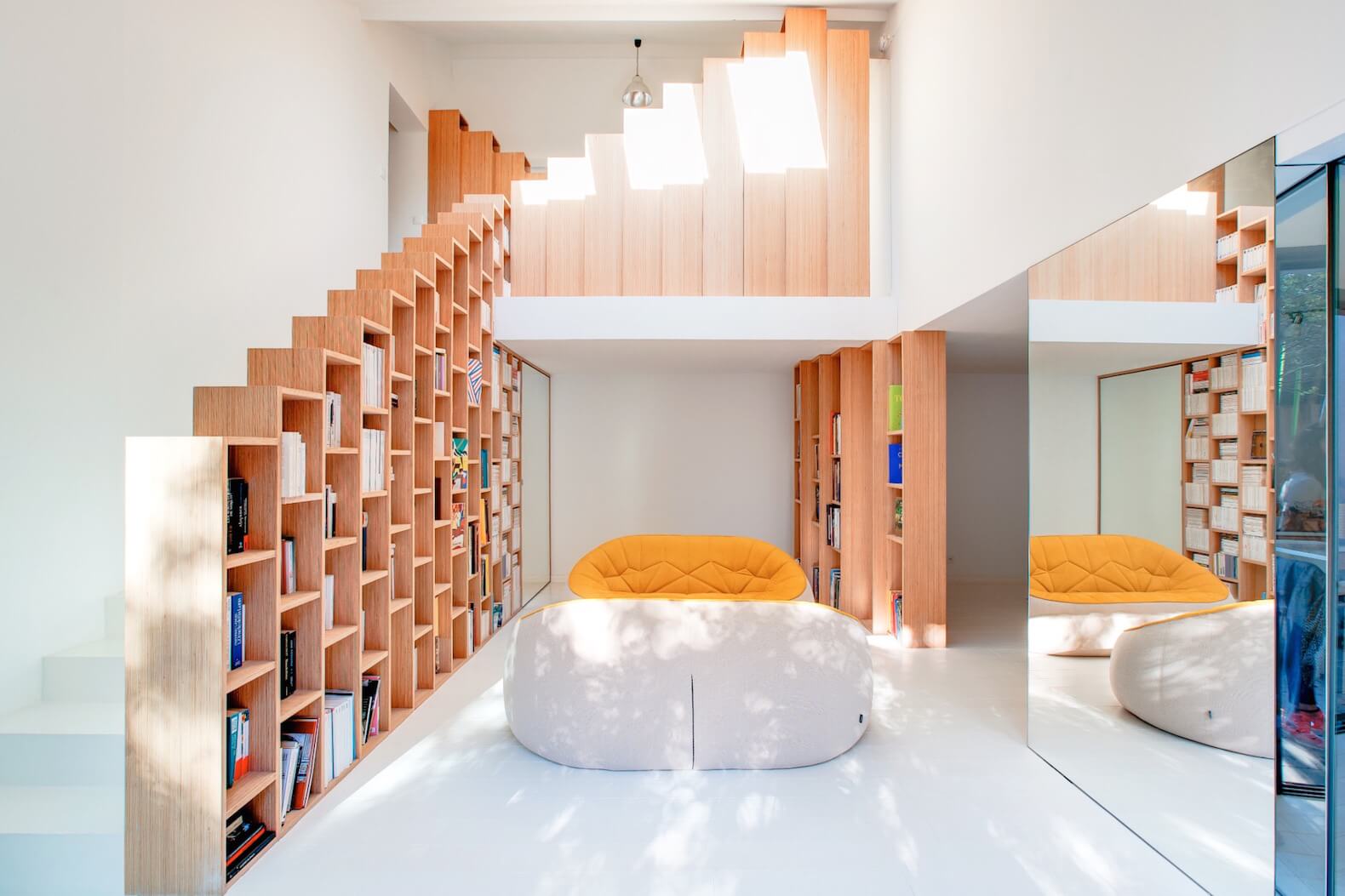 source: inhabitat.com
A cupboard and a bed can be the largest furniture you own in a small apartment and both need an ample amount of space. Ever thought of combining both these and saving a lot of space? If you don't mind climbing up a little for sleeping, go for the loft bed that serves as a cupboard at the bottom. Even this can be a great solution for a small kid's room.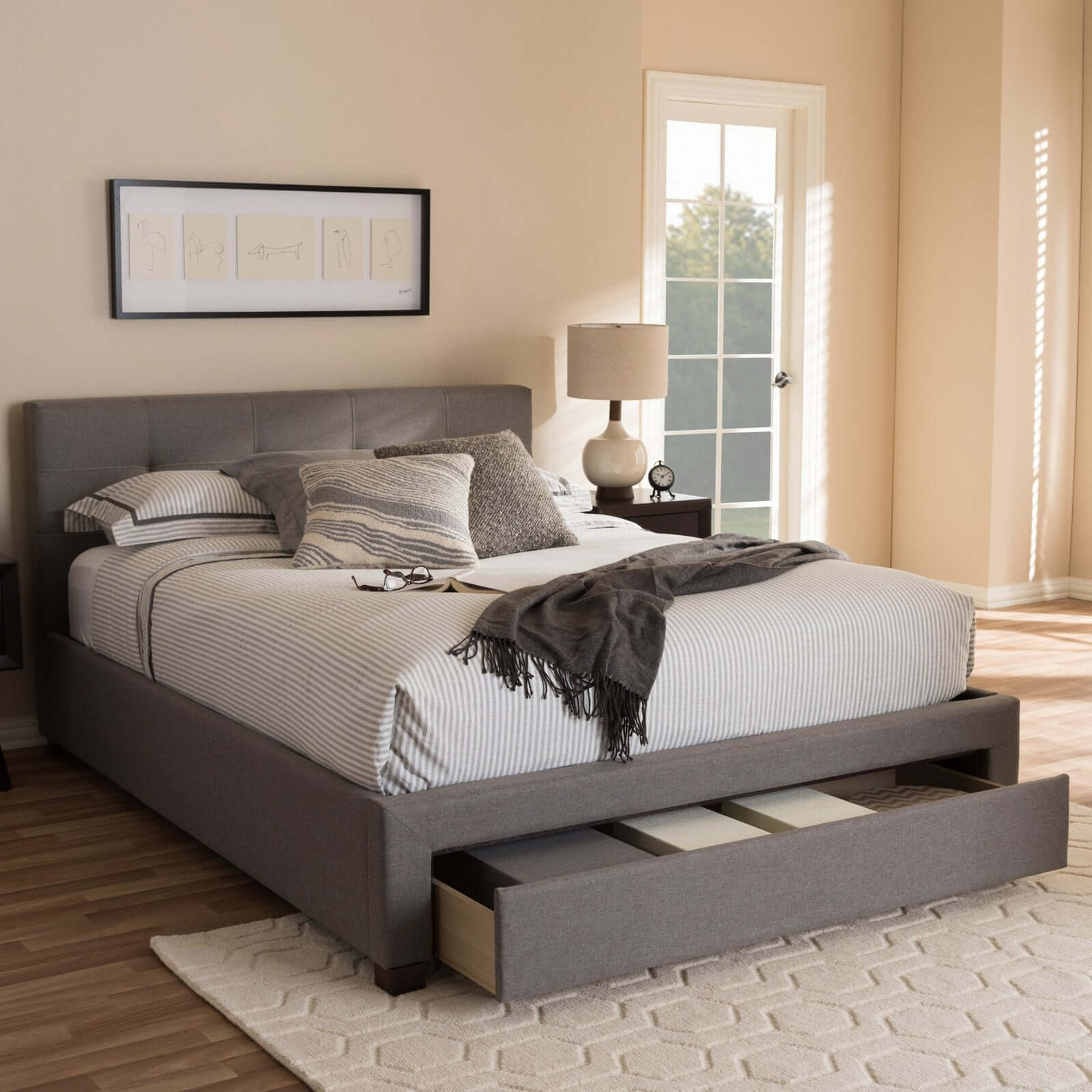 source: popsugar.com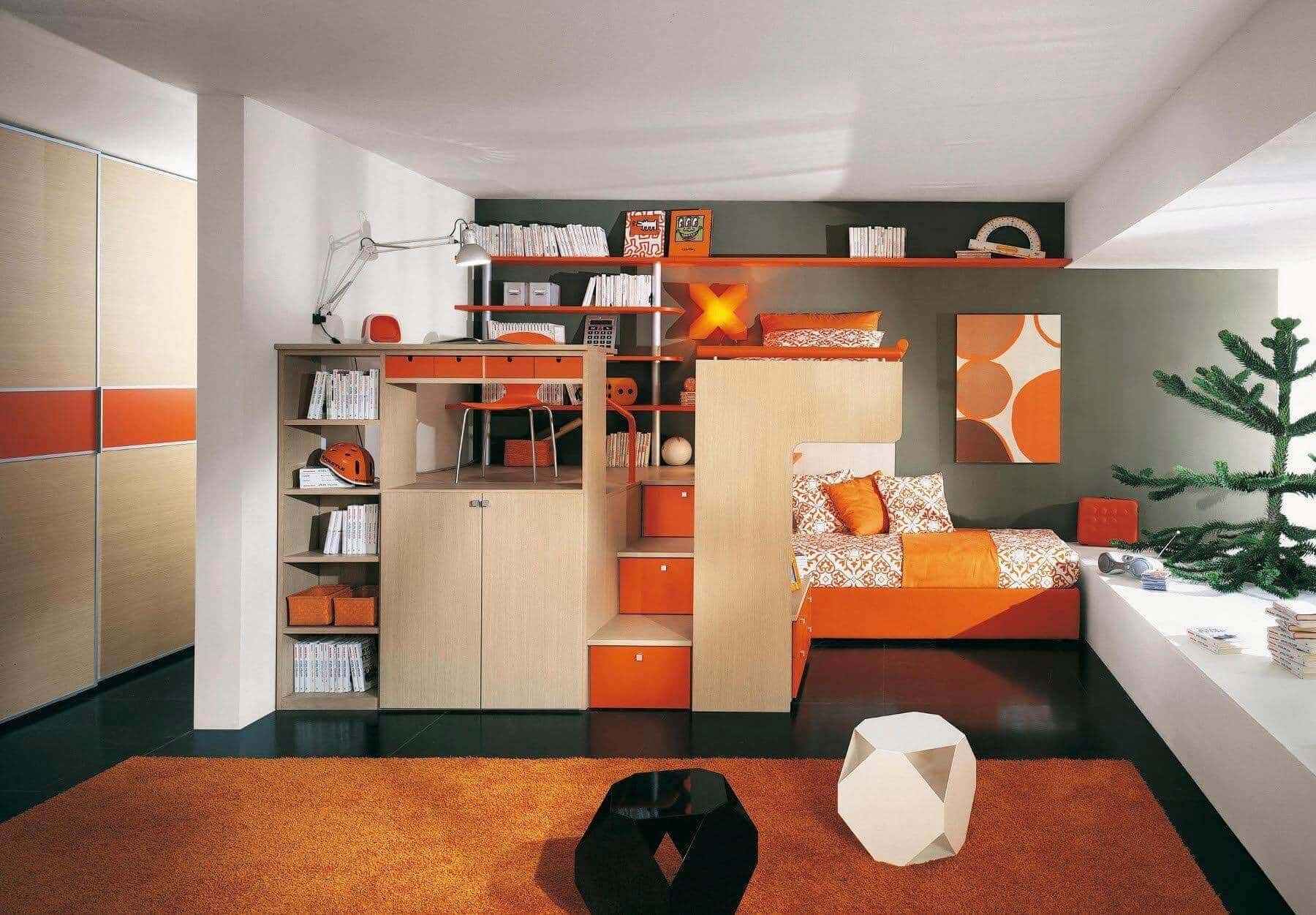 source: homesfeed.com
Want to own one of the coolest beds ever? Here is your chance to make your bed a really cool adult playground that will be your place for the whole weekend. This bed, in addition to being comfortable, is customizable with lots of storage space and amenities at its best. It has plugs, USB hookups, a massage chair, a built-in speaker, a laptop table and a mini-library. You won't leave this bed we assure.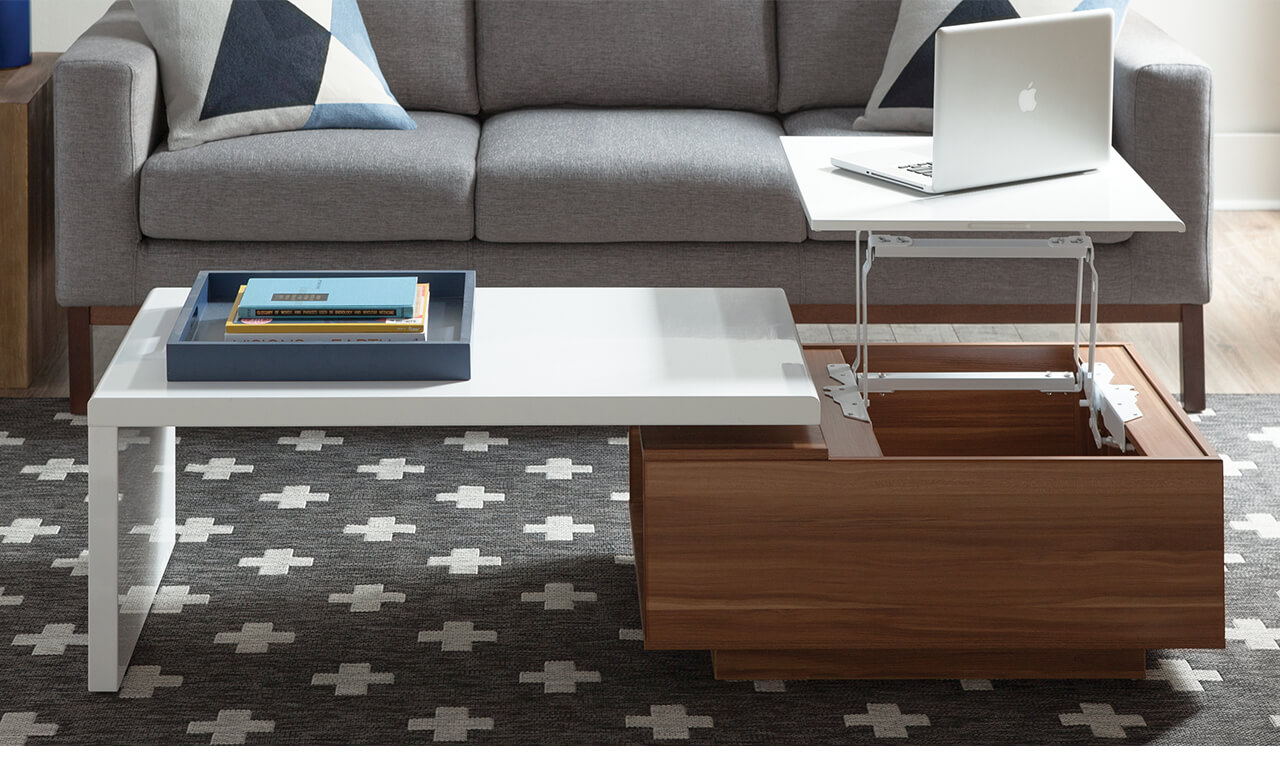 source: milled.com
source: popsugar.com
Add something multifunctional to your bedroom that can serve as a multipurpose area where you can do almost everything from work to relax after a long day at work. This small cabinet-like structure adjacent to your bed has drawers, an in-built library, a cupboard, a working table and a lot more with a comfortable storage area.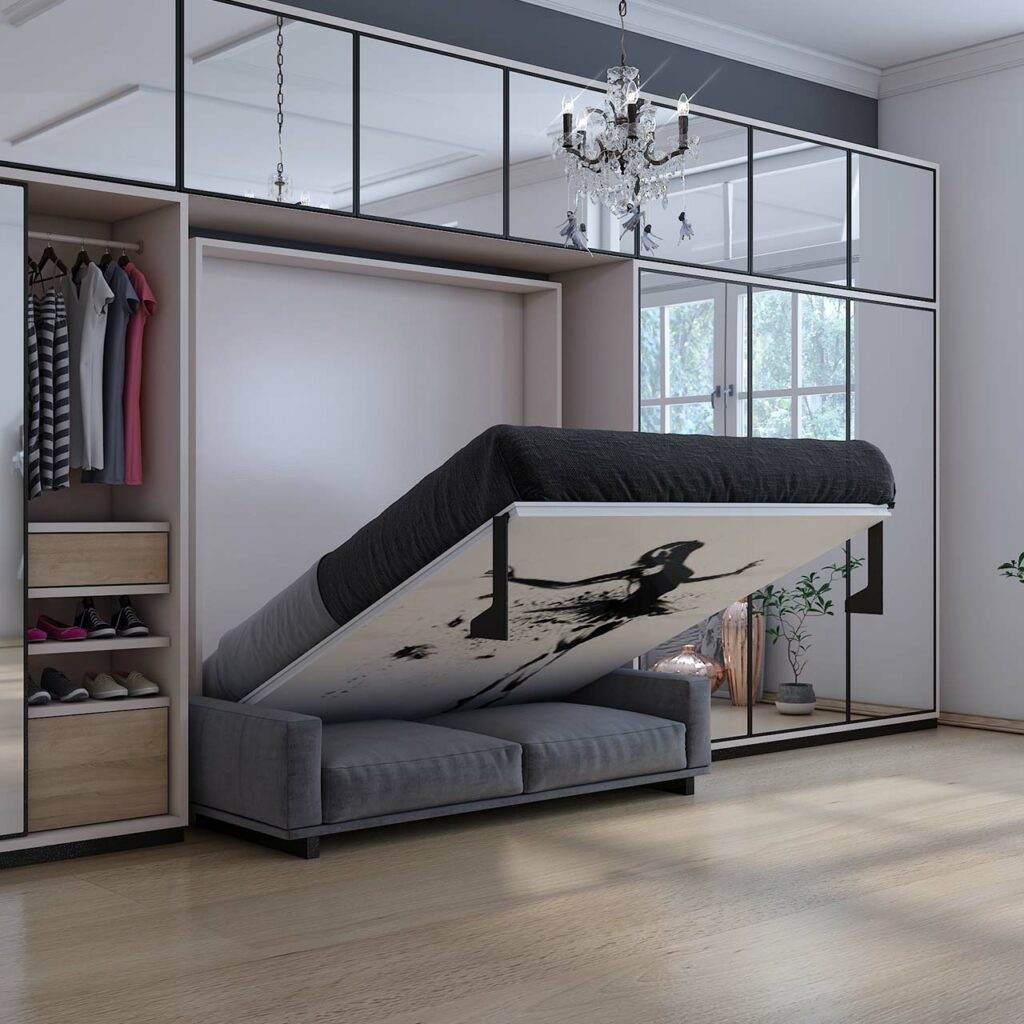 source: designcafe.com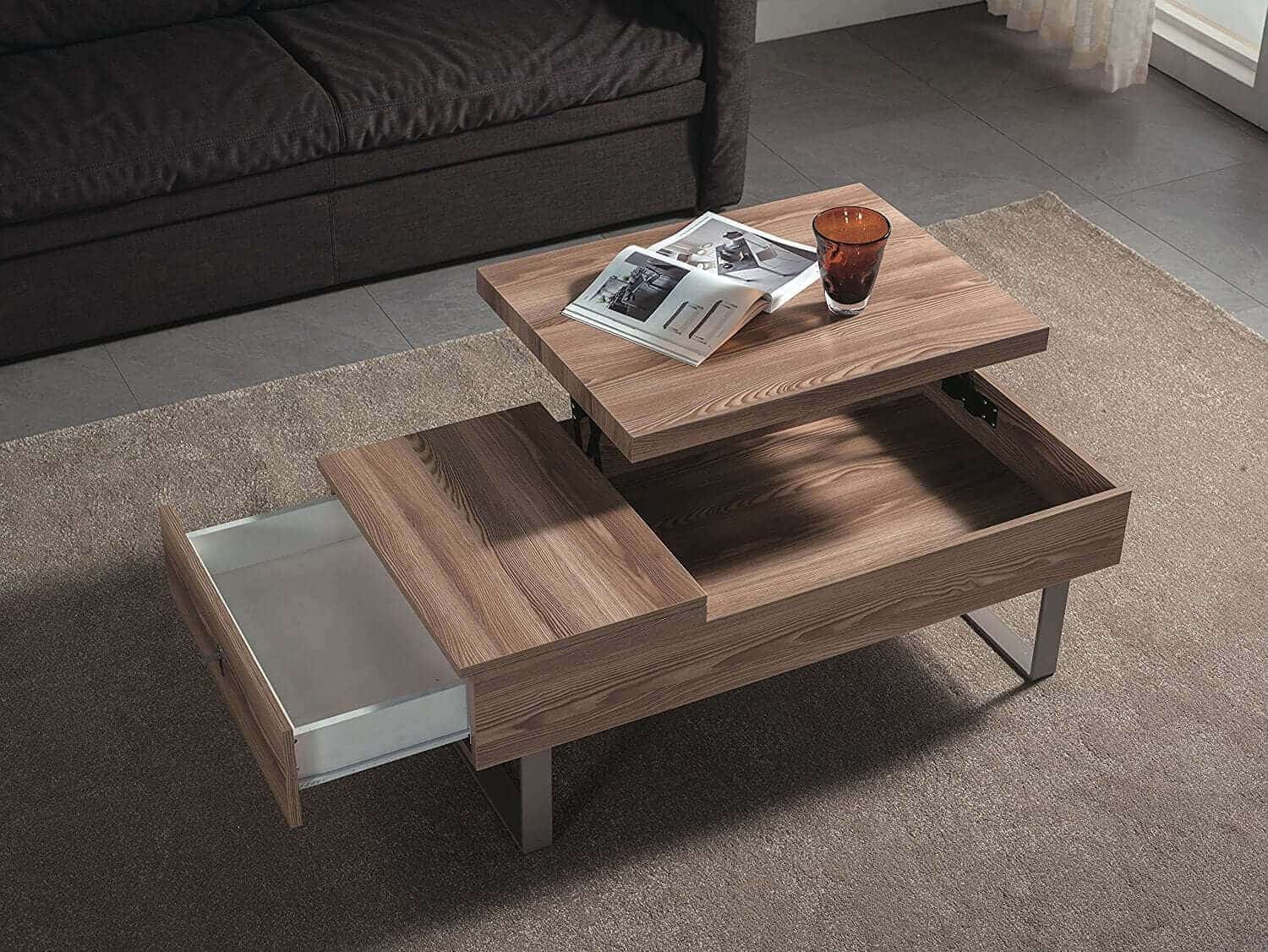 source: popsugar.com
Don't have much space for a dining table? Don't worry about the clutter that a dining table creates instead, just replace the same with the cocktail dining set or a simple and small wooden table with the ottomans that can store almost anything making the place clutter-free and making good use of every inch of the place.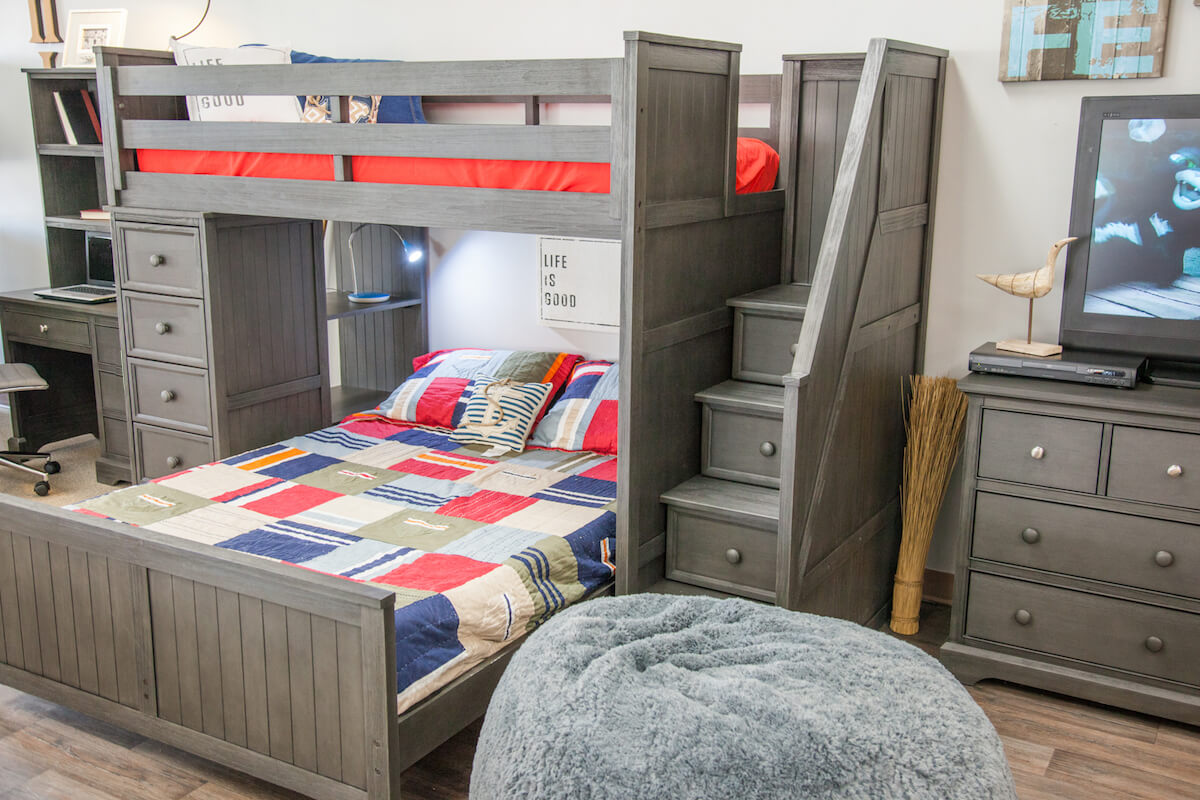 source: room4kids.com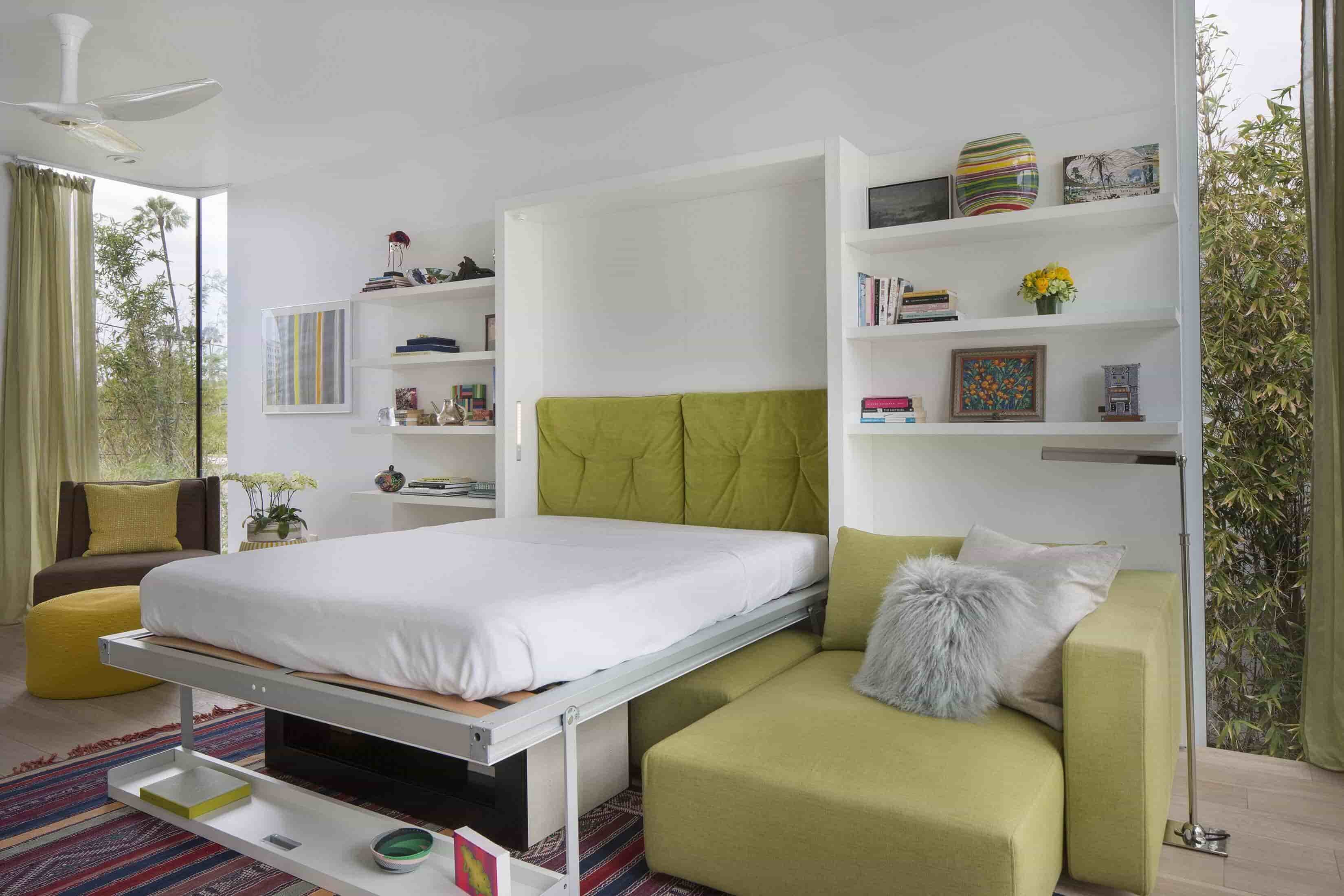 source: dexorate.com
Make your bedroom look bigger and multifunctional by going bed-less and this is not a joke. You can have a hidden folding bed in the bedroom that is hidden behind the painting for the whole day and at night can be a soft and comfy bed where you can cozy up anytime. This is a really smart idea for smaller places like a studio apartment or small rooms.
source: lacharica.com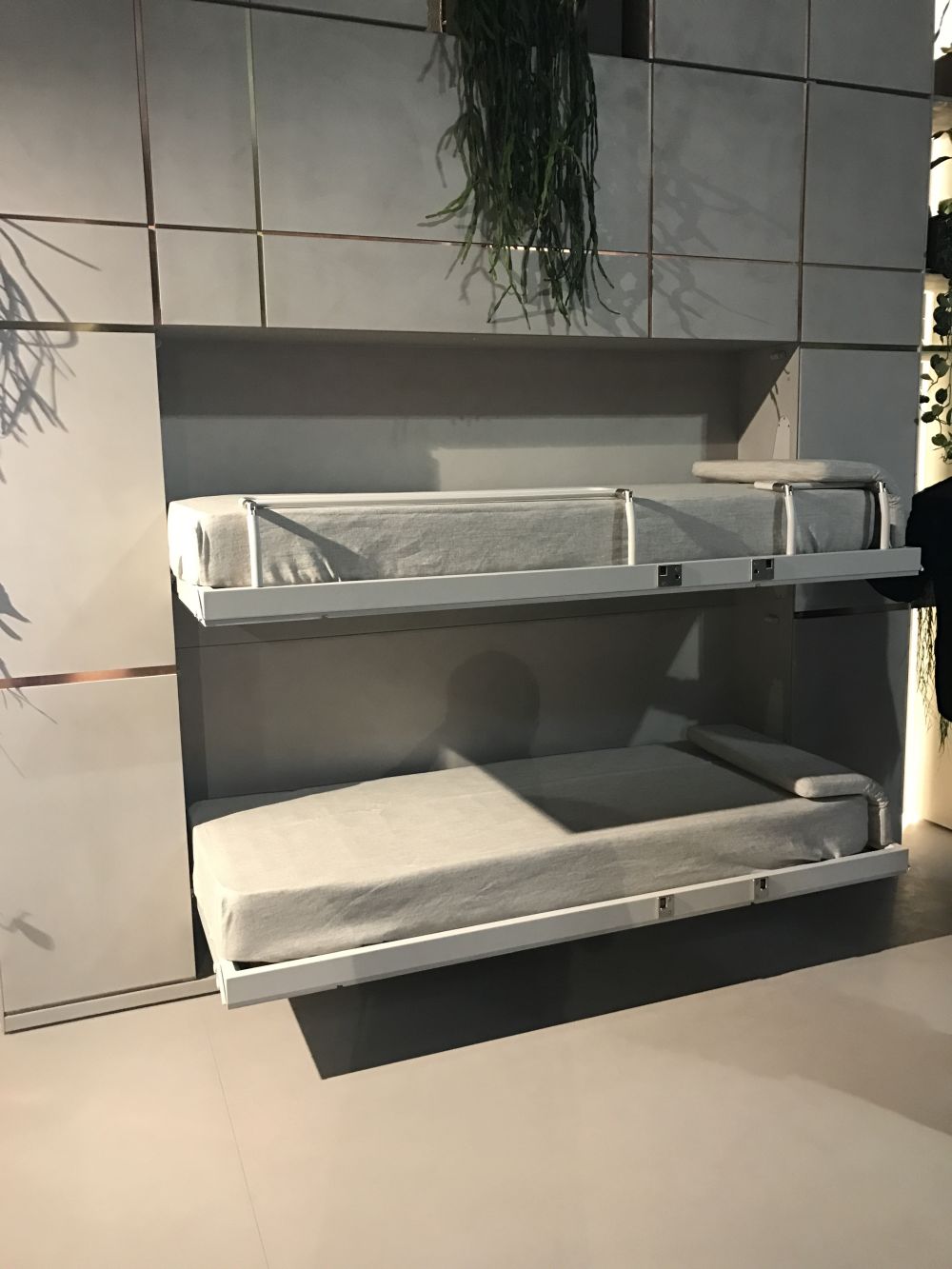 source: homedit.com
Sofa beds are another smart way to keep the small apartment tidy and making the place functional for the whole day. During day time this will be a comfy couch to cater to your guests or keeping a cool place for the party but it will be your secret partner at night which can transform into bed by just pulling on the tabs.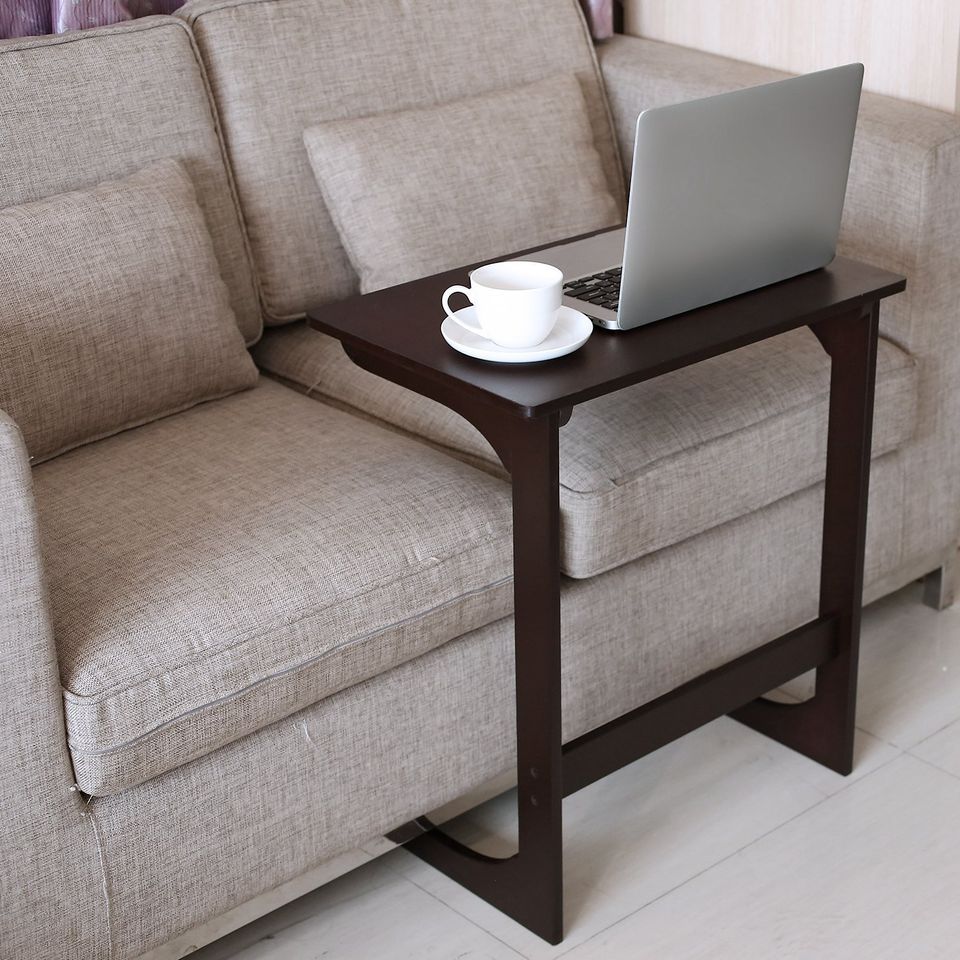 source: huffingtonpost.com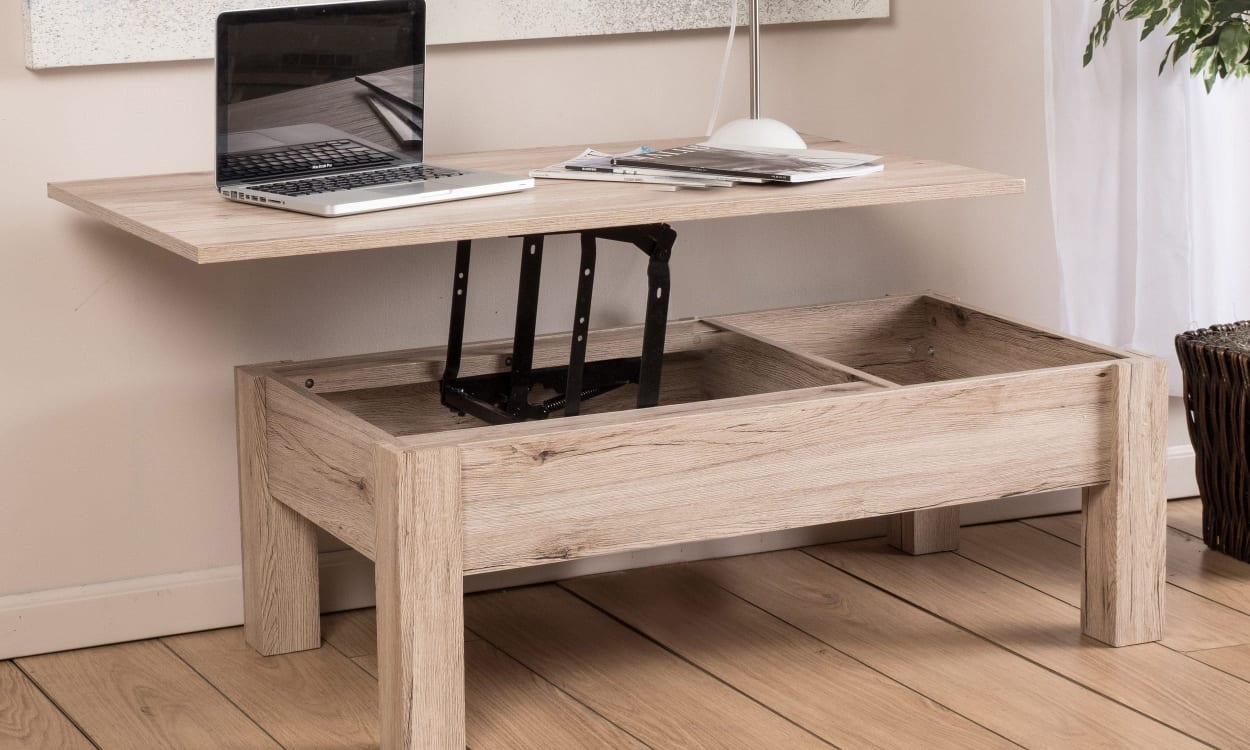 source: overstock.com
Give your living room an office like a setup by this work-from-home coffee table. The lift table that can transform the simple living room into a decent workplace by lifting the top. Also, this has enough storage space to store the files and other official things to make it more useful.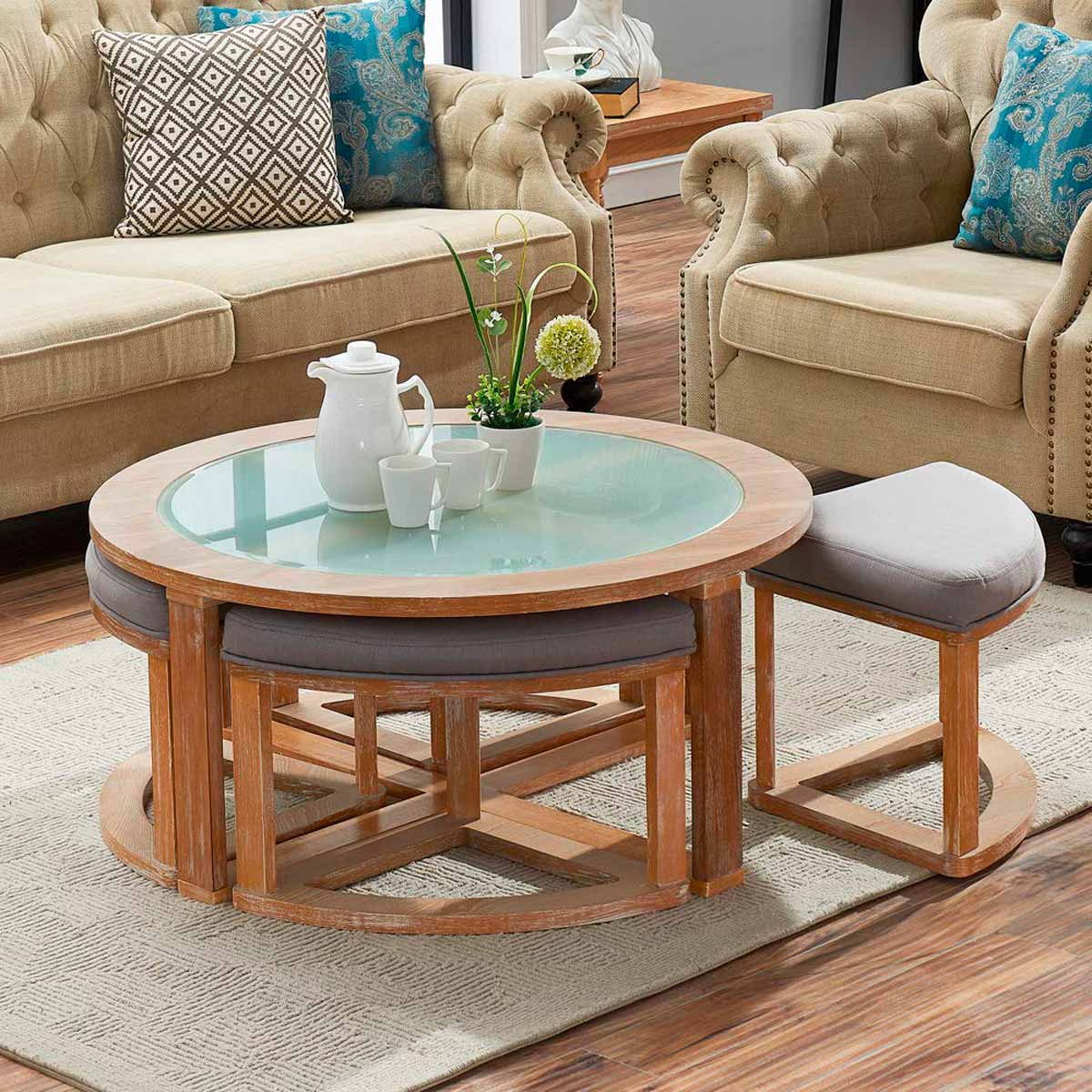 source: familyhandyman.com
Speaking of tables, the huk table can be something that adds a modern touch to the simple yet multifunctional features. Simply speaking these tables are the superhero and a one-stop solution for each and every need. From a coffee table to start your morning to a storage space for the files and laptops to a magazine rack and a mini bookshelf this table is everything.
An end table is also a smart way to use it anywhere and anytime be it on a couch, a coffee table, a bed. Try this and it will be the best addition to your multifunctional furniture.