About 4 million people in Australia have a physical disability. And most of them experience limitations concerning core activities like movement and communication. It's also worth noting that 7.3% of children aged 17 years and younger have a disability. And over half of them are limited in performing core activities.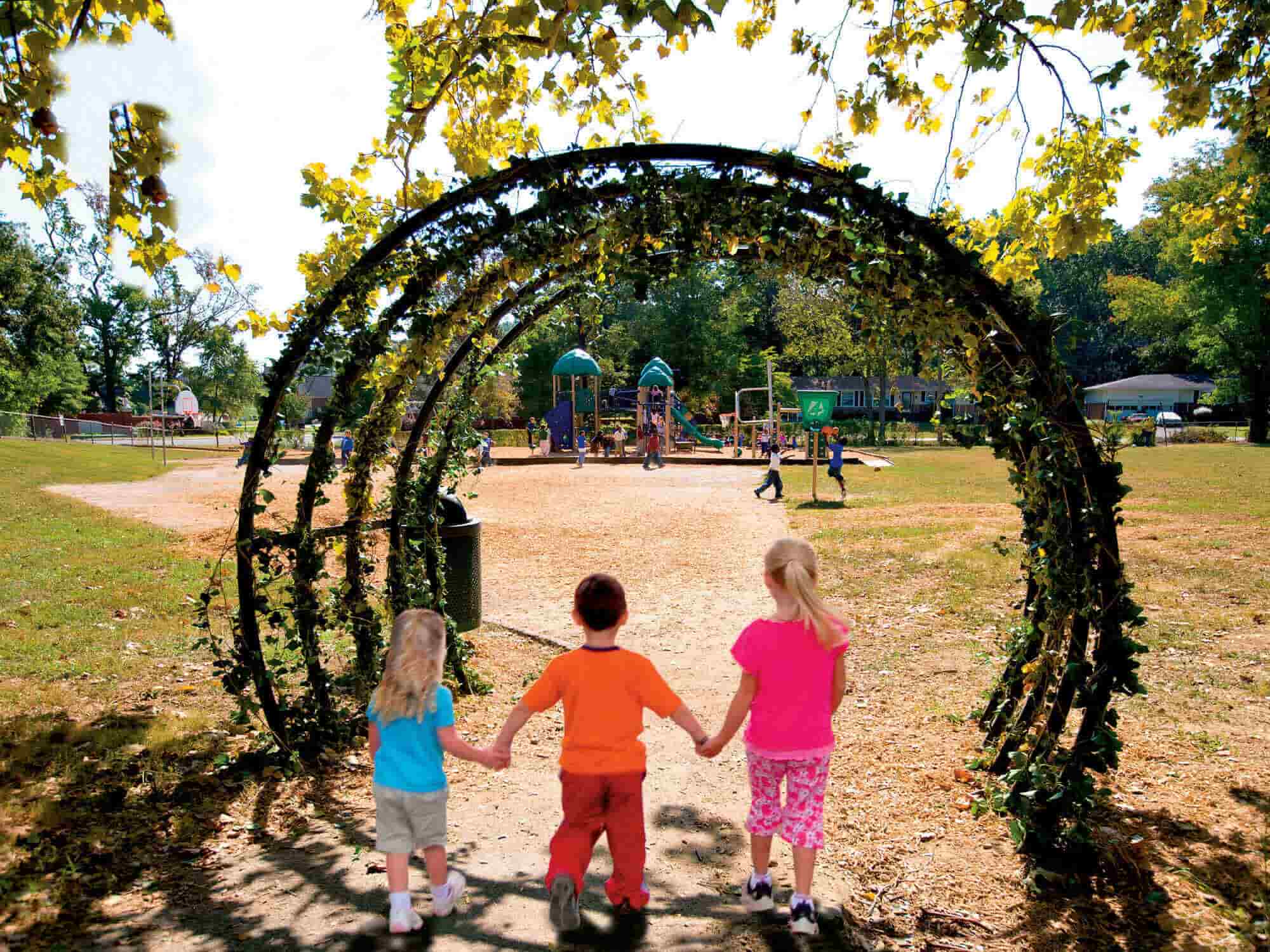 source: playcore.com
In an ideal world, every play space design should incorporate the needs of children with physical disabilities. But that is not usually what happens. If you choose to design a play space for kids, take the time to understand how that space can be more inclusive. Here are a few ways to design those spaces to accommodate children with physical disabilities:
 1. Provide accessible pathways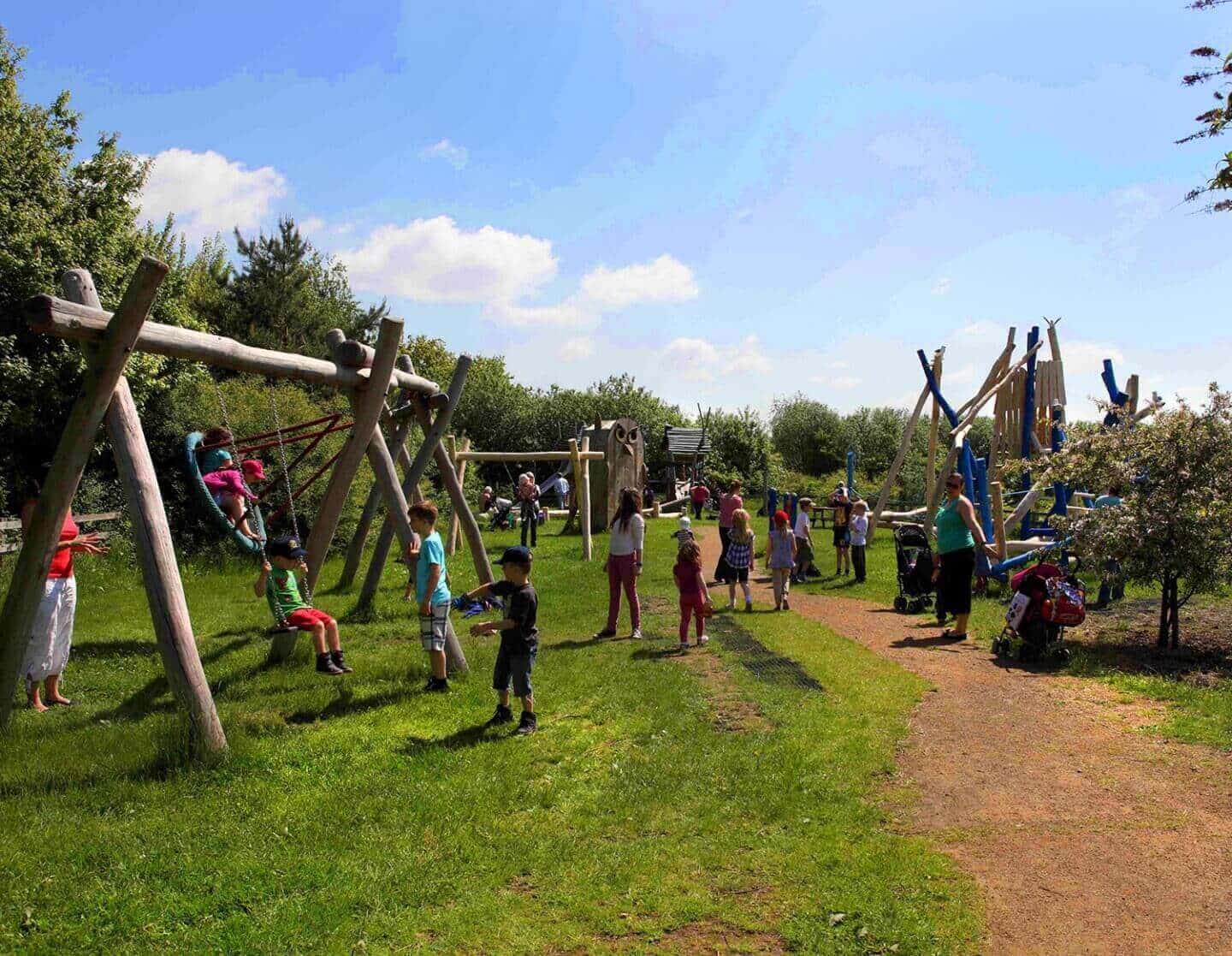 source: russell-play.com
One of the biggest issues that physically-disabled people struggle with is mobility. Moving around can be quite a challenge, especially when the spaces are designed for those without disabilities. If you choose to design play spaces for kids with physical disabilities, you need to ensure that all pathways are accessible.
If you have narrow pathways, make them wider. They should be wide enough for those on wheelchairs to navigate alone or alongside their friends. Also, incorporate ramps instead of stairs. Children with disabilities will find it much easier to move around on gently sloping ramps. Stairs would require them to lift their body weight up and down for each step they climb. And that can make play very difficult for them.
 2. Provide bars to hold onto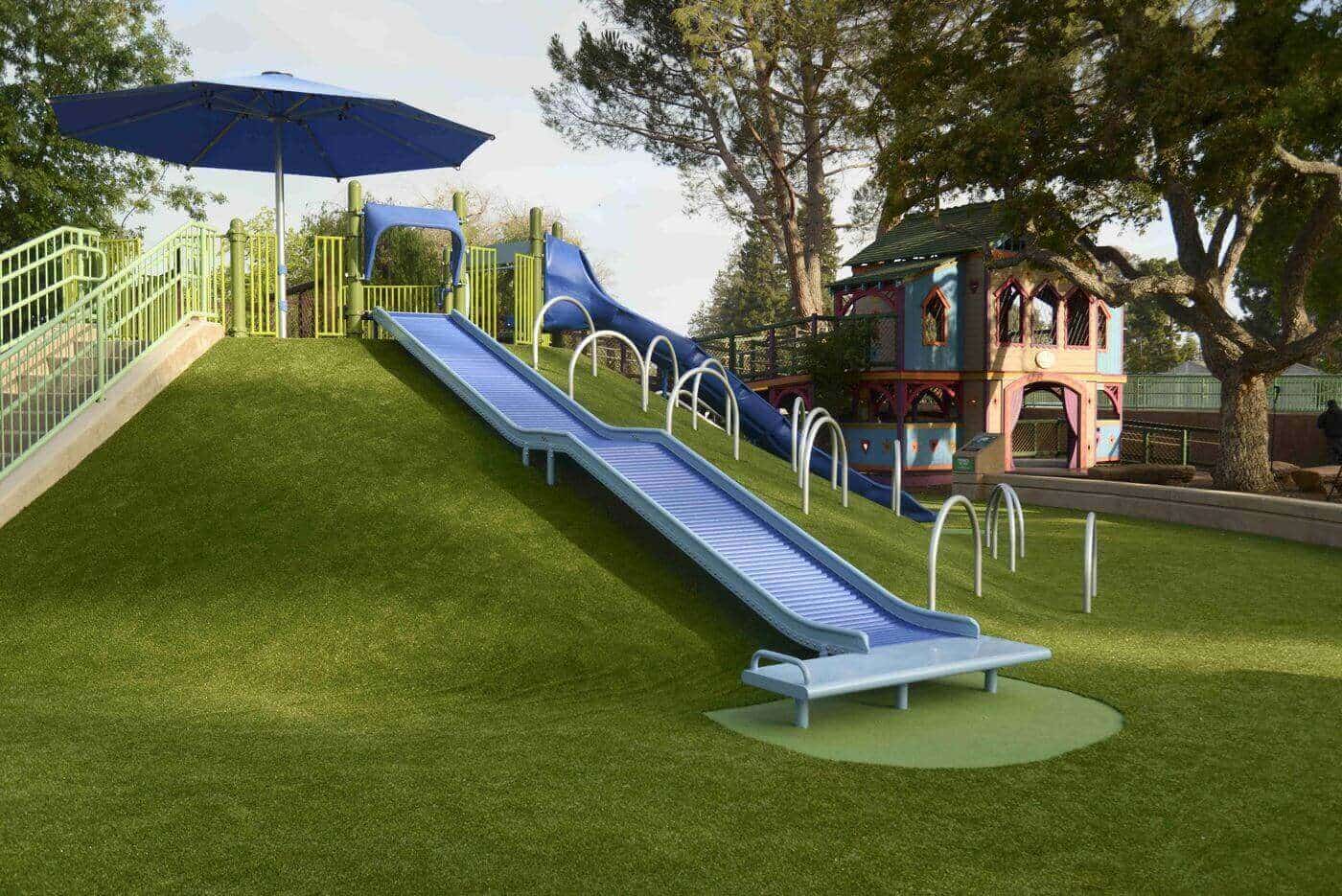 source: curbed.com
Not every child with physical disabilities requires a chair. But that doesn't mean they find it easy to move around. If you want to enhance the mobility of children with physical challenges, incorporate bars along the pathways and around the play sections. That way, they can pull themselves forward and have a sense of accomplishment.
 3. Provide smooth surfaces to play on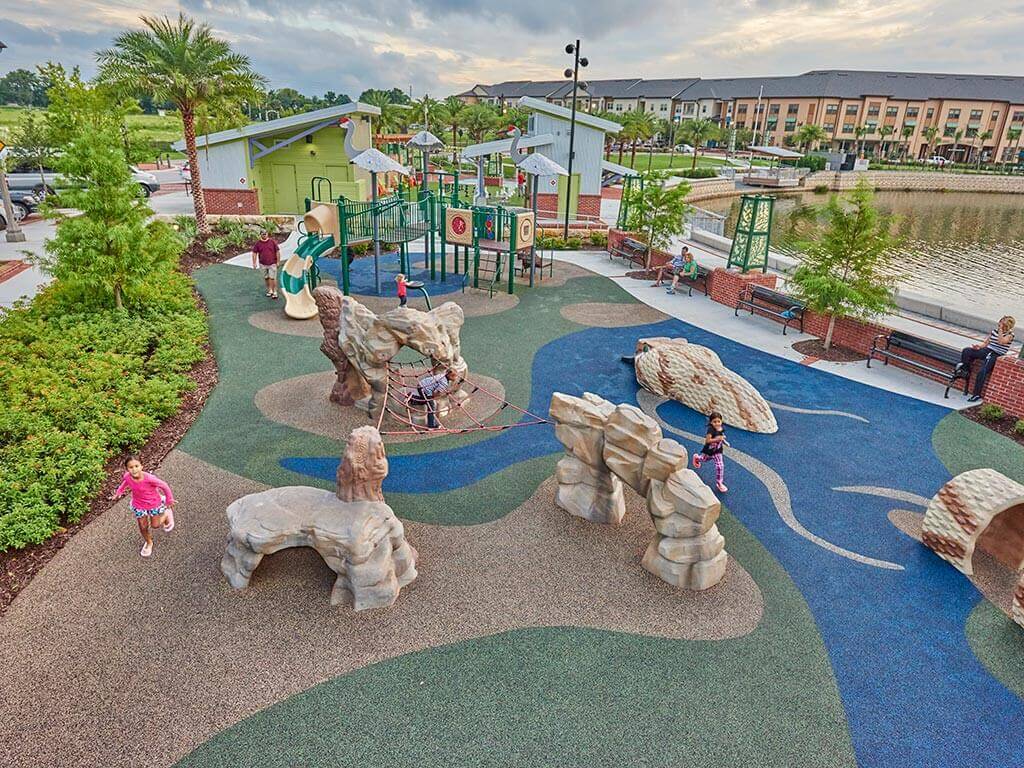 source: churchichrecreation.com
Children, in general, should play in areas where there are minimal jagged edges. But where children with disabilities are concerned, you need to be even more careful. When mobility is a problem, the chances of children falling and hurting themselves is much higher.
So ensure that your play space is designed to have smooth surfaces that will accommodate children more effectively. But also ensure that the surfaces provide some traction to prevent the kids from slipping. A good example of a surface that is great for physically disabled children is rubberized flooring. It is smooth, waterproof, comes in multiple colors, and provides a very decent cushion.
 4. Provide seats with extra support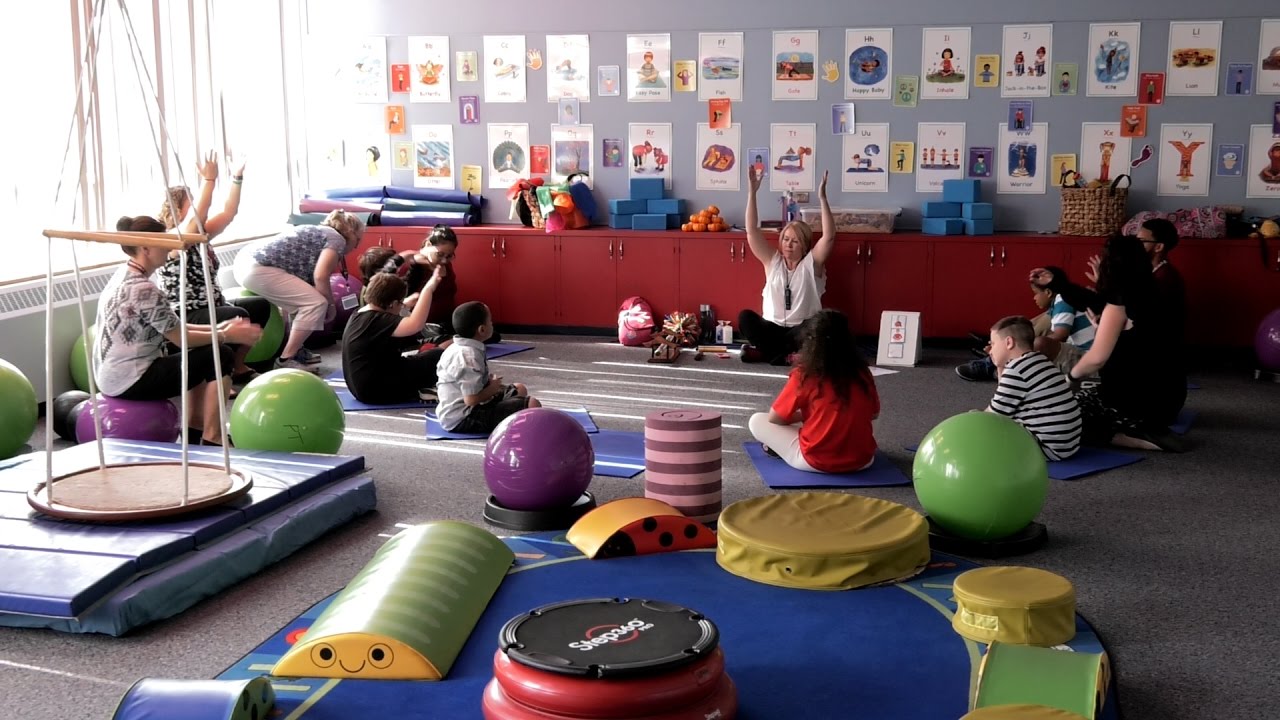 source: youtube.com
Some children with physical disabilities do not have enough support to hold them upright. That means it's harder for them to maintain their balance if they use equipment like swings. For that reason, you need to incorporate seats with extra support (like body harnesses or robust safety belts) for children with special needs.
 5. Provide equipment adapted for children with special needs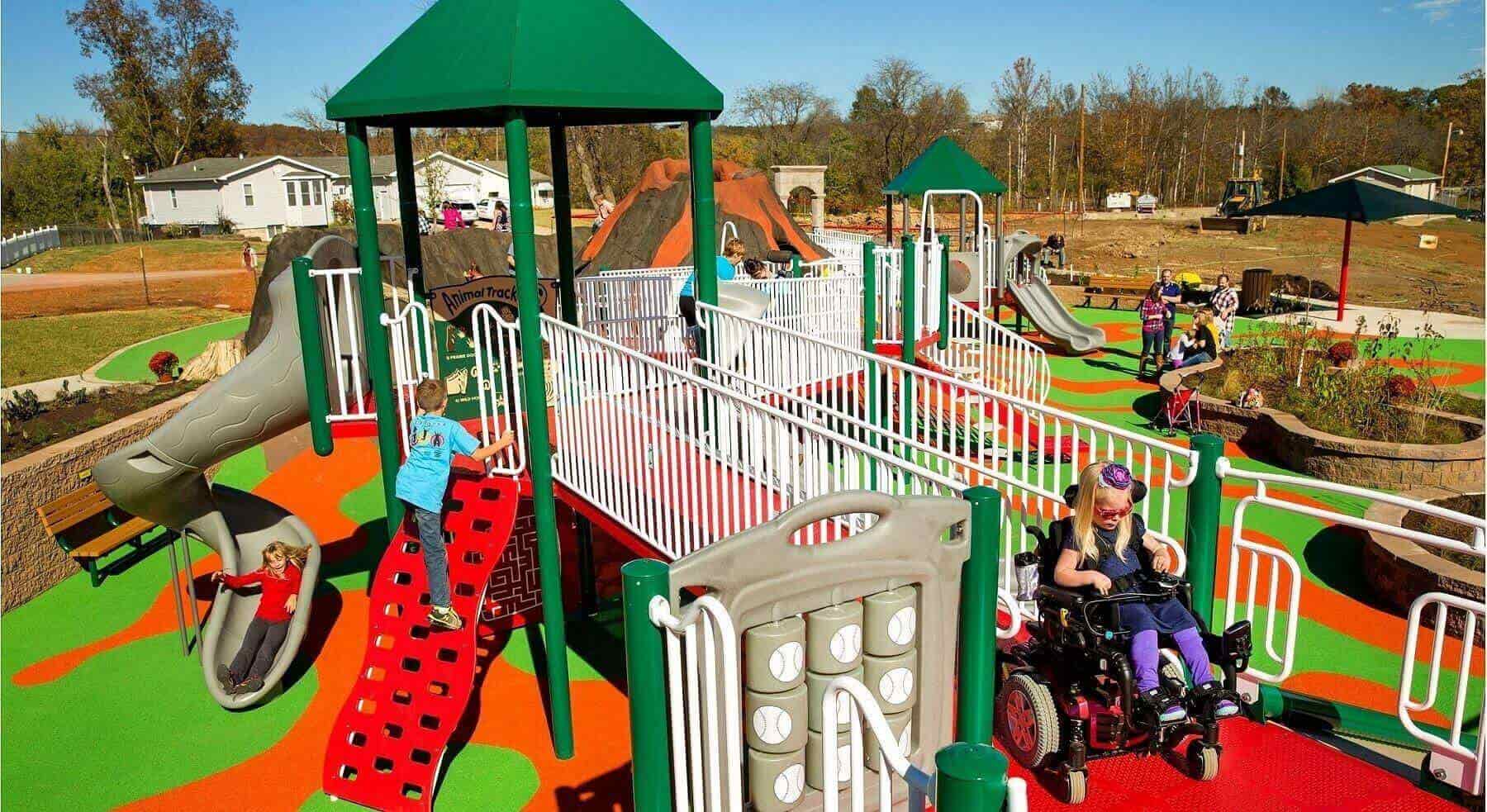 source: gametime.com
Having an inclusive play space means designing a space that enables both disabled and non-disabled kids to play together. You can include equipment such as elevated sand tables, wheelchair swing platforms, wheelchair scaling ladders, adaptive swing seats, seating for parents who need to supervise their children, etc.
While some children with special needs might not be able to fully immerse themselves in play, they can take part in some activities. You need to design a play space that accommodates their unique needs and ideas at the architecture designs. And when you do, they might surprise you by doing things that you thought they were incapable of doing.