Rustic interiors are having their moment in interior design. The beauty of natural, rough features and furniture offers a reprieve from a world that is becoming increasingly streamlined, with blunders and imperfections smoothed away by technology and filters. 
The category of rustic interior design is wide, offering fans of this style countless opportunities to showcase their personality and really make this style their own. With exposed raw materials, mismatched pieces and unfinished details, a rustic interior  is the perfect reaction to the unrealistic standards of beauty in our current climate and a gorgeous showcase of the beauty of imperfection. 
How to implement rustic interior design in your home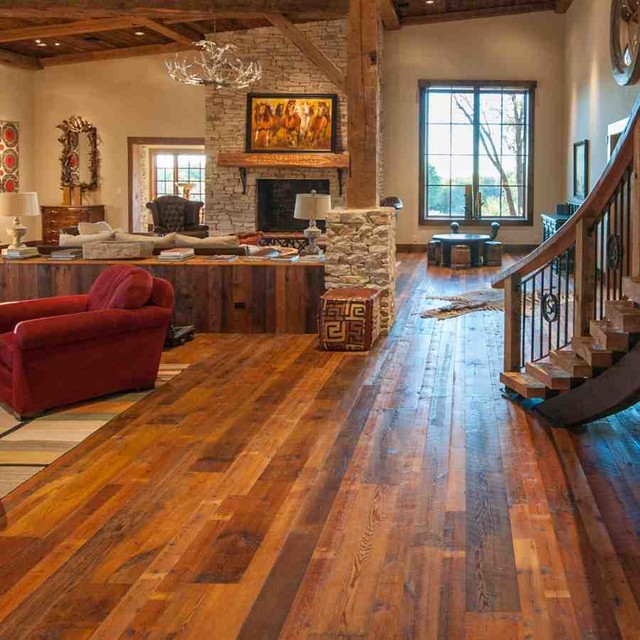 source: pinterest.com
Rustic interior design favours pieces that are weathered and earthen. The properties of this style connect us to an outside world, which is why you typically find properties that adopt a rustic style in sought after nature spots, such as in forests or near ski resorts.
However, that doesn't mean that you can't add some real-world bliss to your city-centred property if you want to! If you're looking to create this design in your home, here are a few tips: 
Use minimalist strategies: Although the rugged, unclean edges of rustic design may seem a world away from the clean lines and simplicity of minimalism, this style suits being clutter free and letting the features speak for themselves. Be careful with what you choose to add in your room and don't overdo it. 
Layering: Like with any interior design style, layering is an important component of rustic interiors. Use a range of textiles like burlap, wool, jute and sisal, layered over exposed woods and brick. Animal hides also recreate that 'earlier settler' feel that makes a home feel cosy and lived in.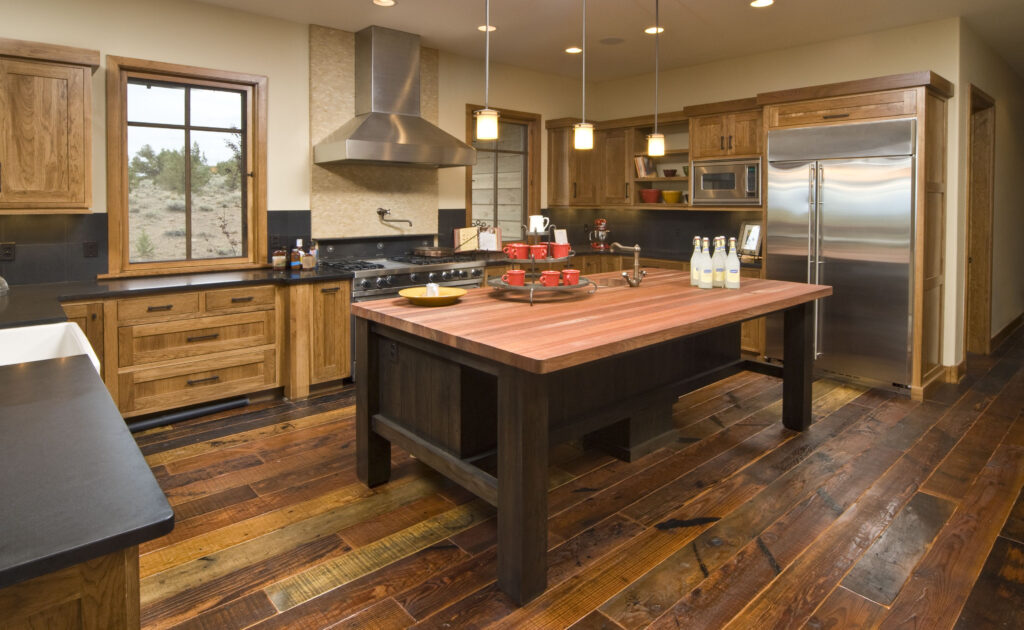 source: pinterest.com
Antique furniture: New, contemporary pieces of furniture have no place in your rustic household. A keen eye for antiques is great if you're looking to incorporate this style into your home, but replicas will do also – just follow the rule that if they couldn't make something similar to the item 100 years ago then it's probably going to look out of place. 
Use natural materials: Raw, natural materials that haven't been overly processed or had their imperfections removed will be the key in making this style cohesive throughout your home. Think natural stone and aged wood.
What kind of flooring to use in rustic interiors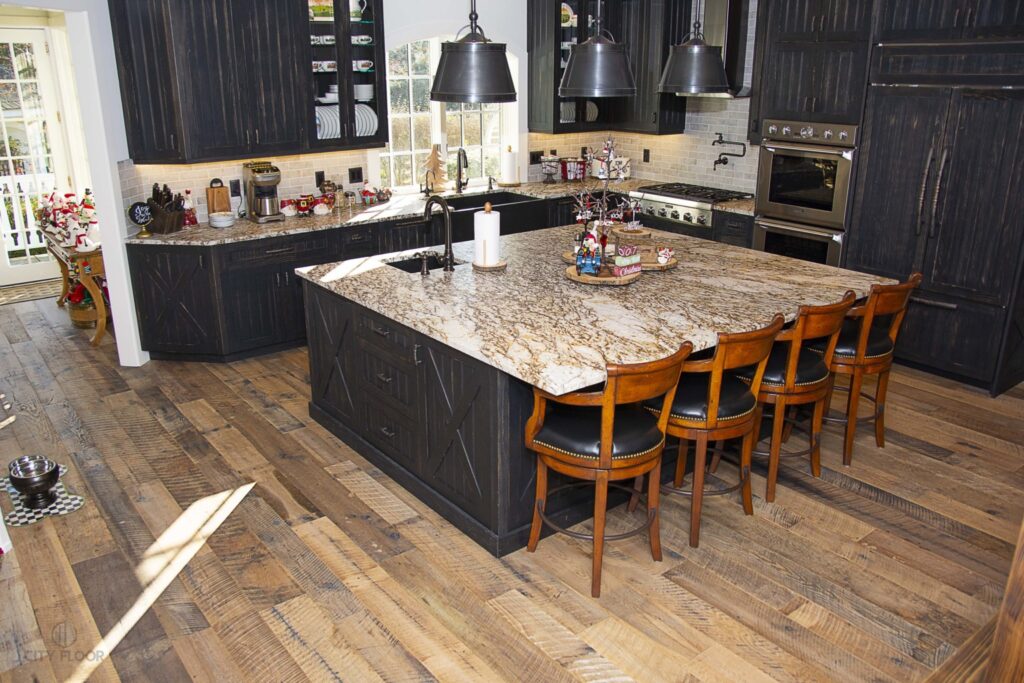 source: pinterest.com
Wood is a big feature of rustic interiors, therefore it makes sense to use wood flooring. While there are many options, and even clean and blemish-free wood will fit into this kind of interior, distressed wood is what will fit best and tie the look together. 
We chose this luxury Bibury Whisky Distressed Engineered Oak, as the dark wood also adds an additional rustic element. The beautiful details of natural wood, with the knots and blemishes make this floor a beautiful choice that really showcases all of the best elements of rustic style. 
Since the above floor is an engineered floor, rather than solid wood, it is much more durable and will be less likely to get damaged when exposed to fluctuating temperatures, such as in the kitchen or underneath underfloor heating. When dealing with distressed surfaces, damage can be a worry as the materials are more exposed than they typically would be when they've been finished. This distressed, engineered flooring still has a protective wear layer, however, which will keep the floor in top condition for years to come.