From fashion to furniture, the looks of the 80s are making a comeback! With the resurgence of microtrends such as "Y2K" it is inevitable that other decades are bound to pop up amongst trendsetters at some point. Now we are seeing influences from the 80s all around us, so why specifically has this decade made a return to fashion and how exactly can you incorporate the look into your home and personal look?

The 80s are "back"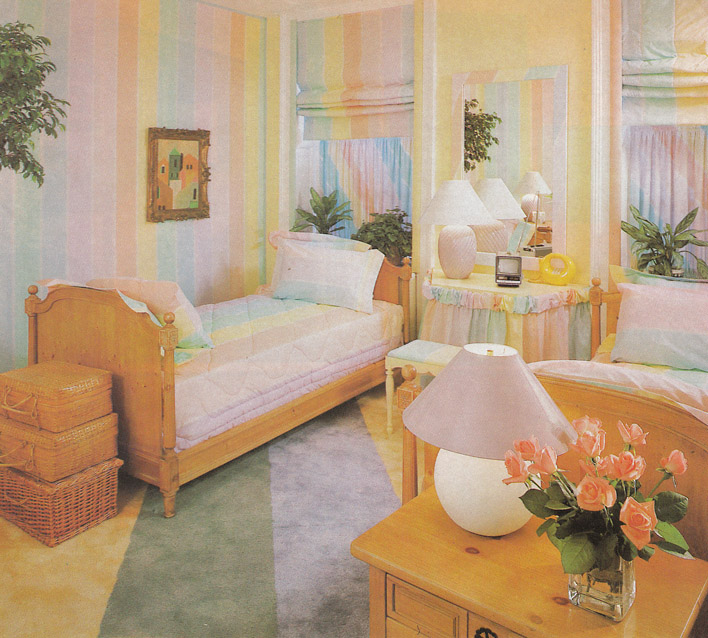 source: pinterest.com
80s style is unfortunately often synonymous with bad taste – think loud garish colours and migraine-inducing patterns. With the '80s' centering the themes of many parties and fancy-dress events – it seems like the decade's fashion has endured enough mocking to prevent it from ever making a comeback. However, despite some questionable style, the 80s were renowned for sparking creativity and innovativeness amongst not only designers, but regular folk too. Without this push towards individuality and experimentation, we may well have some very boring fashion and interior designers today. 
After almost two years of covid-related restrictions which saw a return to trends similar to minimalism and favour to neutral colours, the loosening of restrictions may see individuals rebelling against these very trends in true 80s style. Fashion historian Laura McLaws Helms explains that looking back on 80s films and other forms of media provides us with a form of excitement due to the avant-garde, glamorous and fun portrayal of the decade. This sits in stark contrast to what we have experienced in the last two years, so the desire for a renaissance of the decade has firmly increased.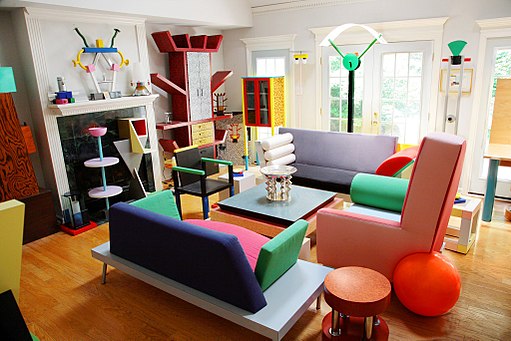 source: pinterest.com
On the runway today, we are seeing the revival of the 80s from Balmain, Proenza Schouler, and Christopher John Rogers. However, we are seeing this renaissance not only on the catwalk, but also in interior design. Here's how you can work the look into your life.

Different ways to get the 80s inspired look into your home 
Perhaps you may feel that dressing like the 80s is a step too far, but creating an 80s inspired décor in your home is actually very on trend and can be done in a subtle way which features the decades highlights! 
One of the most prominent looks of the 80s was Memphis Design which was a Milan-based design group notable for their bold shapes, bright colours, and squiggly lines. This look is simple to recreate with all kinds of furniture as its simplistic and likely to be easily available in a number of stores. It's your choice how you go about utilising this inspiration. You could go full Memphis or incorporate items to create a 'minimalist 80s' look.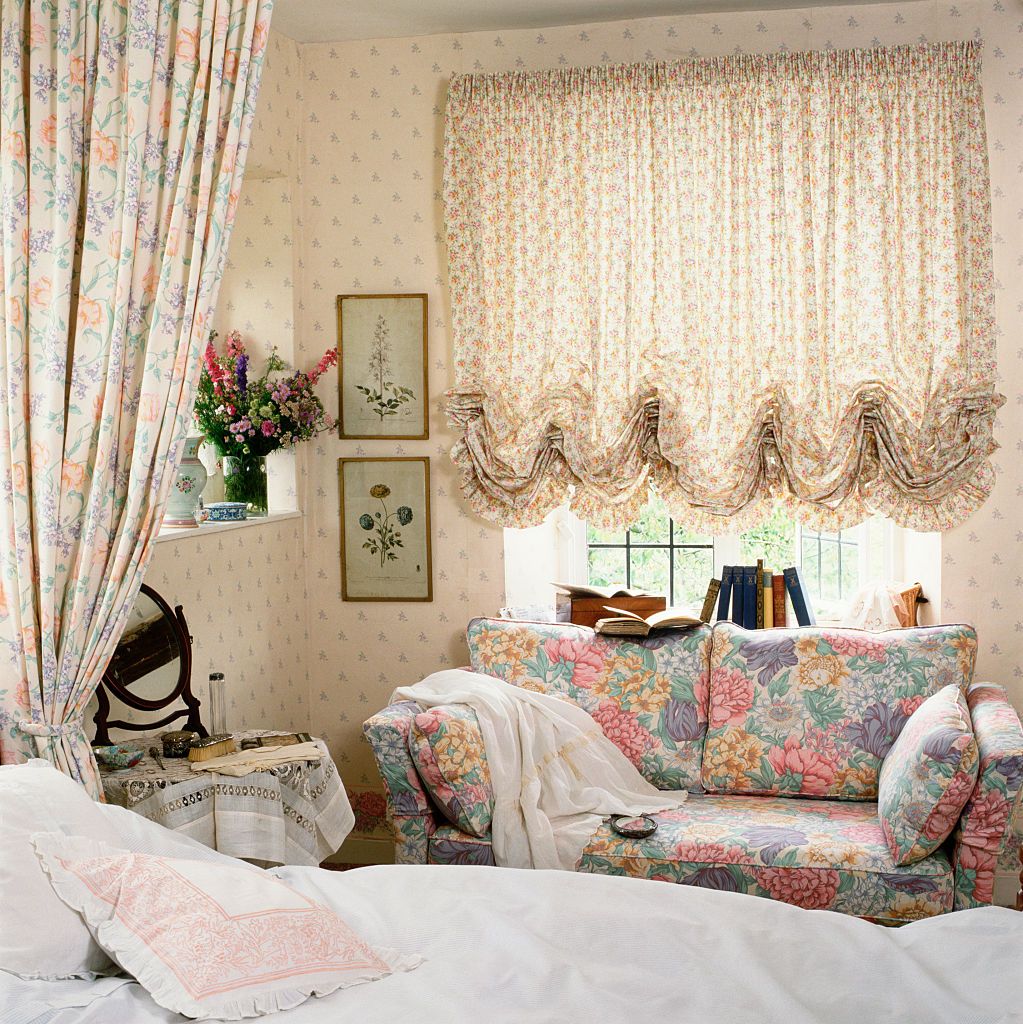 source: hearstapps.com
Another feature of 80s décor was its close ties with nature. This included tropical prints, plants, natural materials and floral bedding due to the revival of "shabby chic" at the time. Now you may look to incorporate these elements with a 21st century twist. For example, you may consider a set of cane and rattan furniture in lighter and trendier colours.
Finally, and who could forget the Art-deco design movement? A great way of incorporating this iconic look into your home may be through an acrylic feature chair or table, or simply by adding geometric style nobs onto your dresser.
It's time to get creative, the 80s has so much to offer for your home. Must visit The Architecture Designs for more ideas.