Homeowners in Orlando who are interested in enhancing the visual appeal of their homes should consider granite countertops. Granite is a durable material that can give areas in your home a contemporary finish. It's also a flexible material that can be used in most rooms in the house, like the kitchen, bathroom, and dining room.
Granite countertops are also simple to maintain and clean, and if you want to sell your home in the future, your granite countertops will increase the value of your home. But first, let's have a review of what granite is.
What Exactly Is Granite?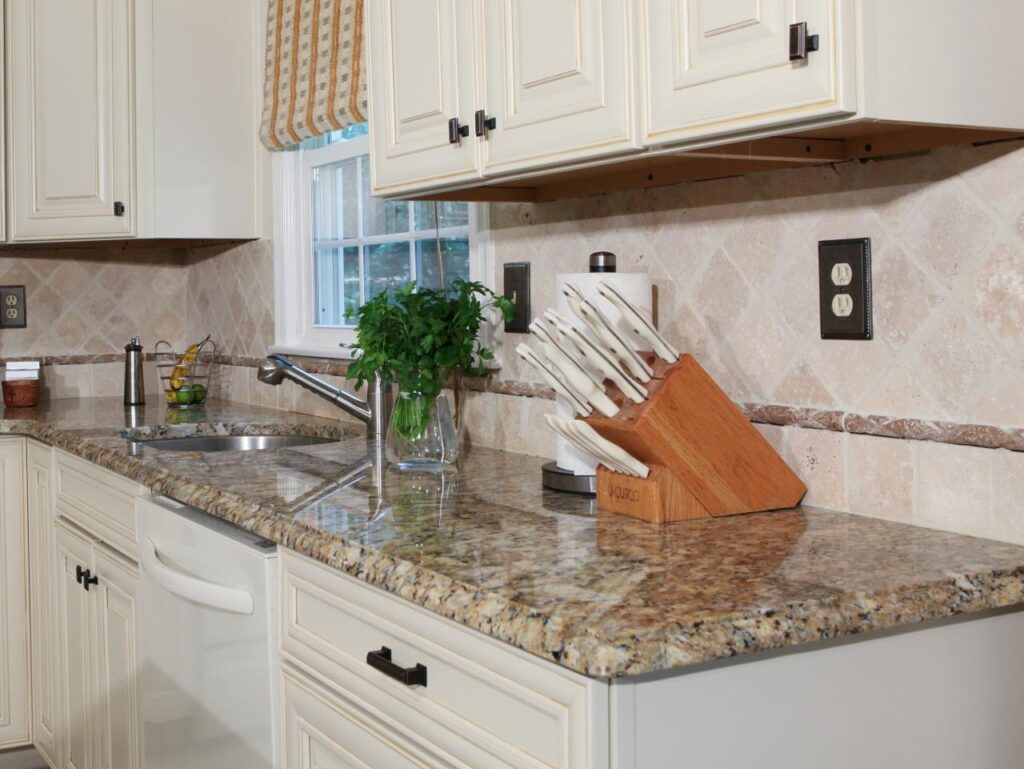 source: pinterest.com
Granite has been used since ancient times as a material. It's a course material that consists of quartz, microcline, and orthoclase. As mentioned, Orlando granite countertops are very durable, and this is because granite is one of the oldest materials that has ever been used for renovations. Because of this, it's a popular material to use when renovating your home. Why? Simply because it helps enhance the visual appeal of your property. How? Here is how installing granite countertops can increase the aesthetic value of your home.  
Granite Countertops Are A Great Investment
Granite countertops are somewhat affordable. They can last a long time and can withstand heat and moisture. That is why some homeowners in Orlando usually install it in the kitchen and bathroom. The bathroom experiences excess moisture daily as family members prepare for the day or relax in the bathtub. So, it's a great material to use in high-moisture areas.
If you plan on buying a countertop made of this material, it's crucial to set a budget and not overspend. It's usually sold per square foot, so set a budget once you decide how much granite you may need for your countertop. 
Granite Countertops Are Resistant To Scratches And High Temperatures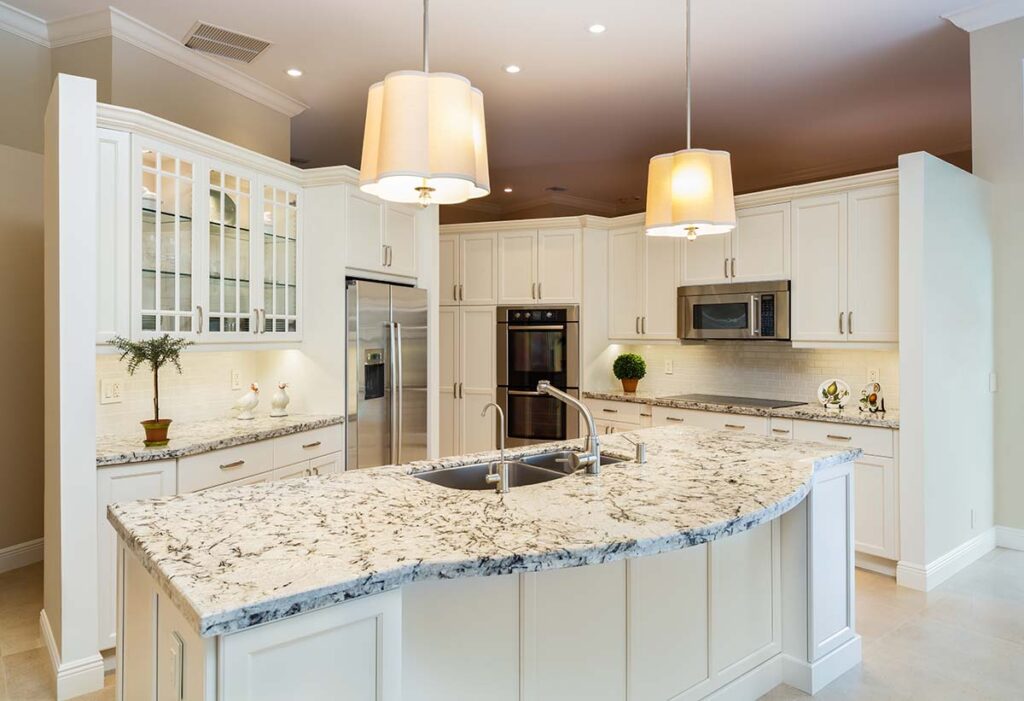 source: graniteproremodeling.com
Granite is quite durable, so if you have pets or children in the house, you can rest assured that your countertop will withstand anything from them, whether it's stains or scratches. The reason why granite is such a reliable stain-resistant material is because of a professional sealant that is applied to the material during the installation process. 
Granite countertops in Orlando can also withstand very high temperatures. So, if you install it in your kitchen, you can place hot pots on the counter without any damage or scratches. It is also great in the bathroom, as temperatures can rise from hot showers, and the moisture won't affect the material.
Granite Countertops Are Easy To Clean
Not only is granite a durable material, but it is also pretty easy to clean. All you need is a good-quality cleaning product and a cloth to wipe down any stains or spills. Because granite contains silicates like quartz, mica, and feldspar, it can have beautiful dots on the surface. 
If you are more environmentally conscious, you can use lemon or vinegar mixtures to clean it. When you put your home on the market, potential buyers will appreciate the simple maintenance of granite countertops. If you spill liquids on the granite countertops, you can blot them up immediately.
Granite Countertops Give Your Home A Unique Finish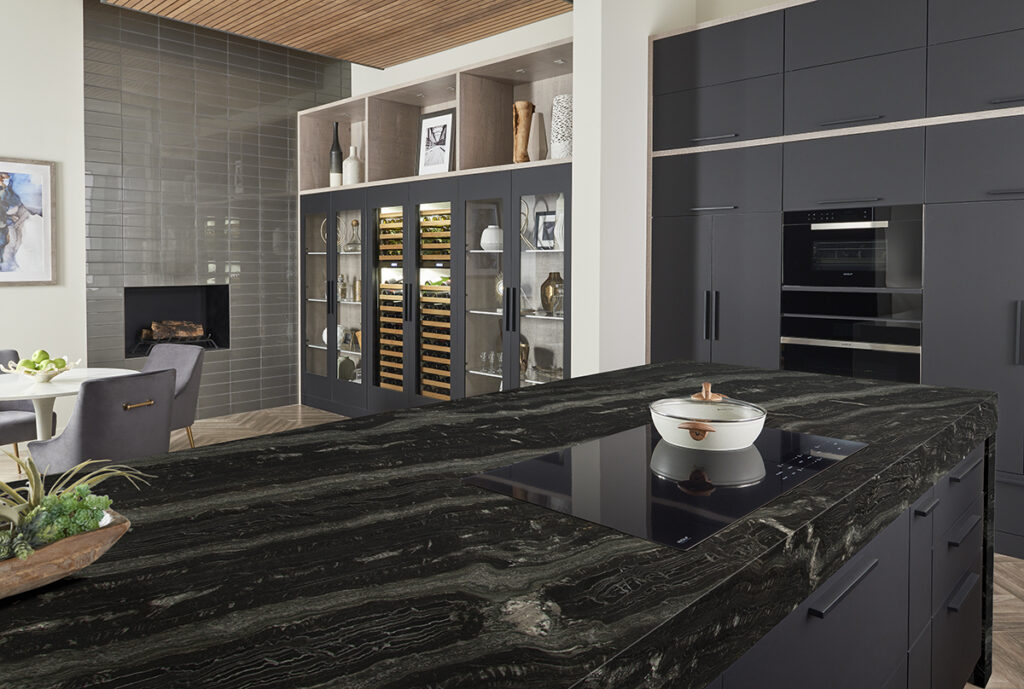 source: pinterest.com
Every piece of granite has a unique finish, enhancing the space's aesthetic appeal. That is because various types of granite can be converted into different countertops. They can vary in color, lightness, and the patterns and veins in the material. Granite can also be used for outdoor kitchens to withstand temperatures and be cleaned easily.
Granite Countertops Can Be Repaired Easily
Accidents can still happen, and if you somehow manage to break a portion of your granite countertops, don't worry, as you can repair them easily. It doesn't matter if it's the kitchen or bathroom. You can contact a professional in Orlando to fix them and return them to their original state.
But if you want to repair the granite countertops by yourself, all you have to do is to fill up any cracks with some acrylic and epoxy. You can also shop in Orlando for some colorless adhesive or resin. However, it would be advisable to call a professional. Because granite countertops are easy to clean, this will appeal to potential homeowners once you put your home on sale or for rent. 
Conclusion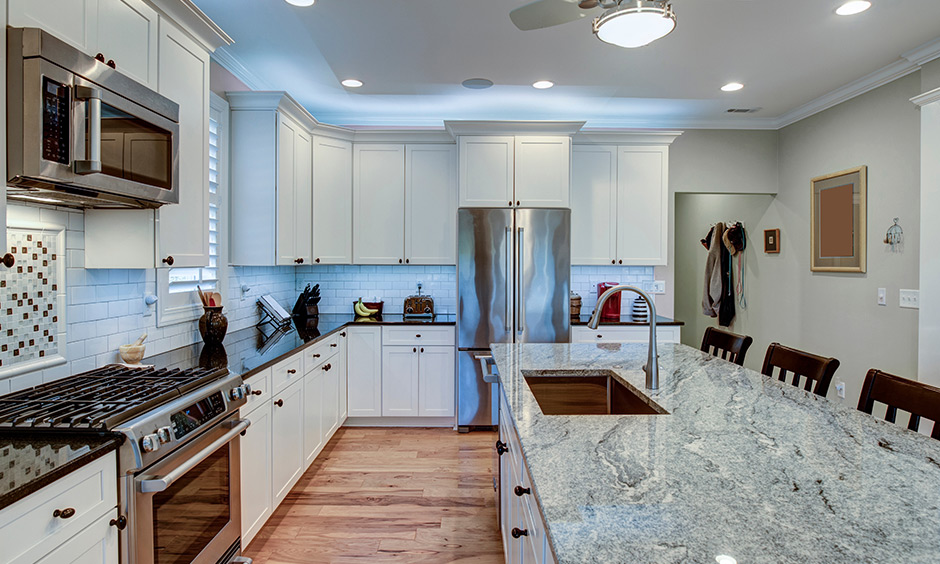 source: pinterest.com
By installing granite countertops in your Orlando home, you increase your home's aesthetic appeal. It means the resale value of your home increases, and you may receive more money once you get a buyer. They look amazing and can come in various styles and colors. You can rest assured knowing that your granite countertops are unique and that no other house will have the same granite countertop.   
Take your time to choose the best granite countertops for your home to match the aesthetic of the rest of your home. It's a great investment that all homeowners should consider.