Keeping your showroom clean is not only necessary for health reasons; it can even benefit your foundation. Around 66% of customers claim that they would lessen shopping time to evade poor hygiene.  A well-maintained showroom can set a positive impression for customers. Maintaining a clean workplace is also significant for employees as it keeps their efficiency high. When employees work in an untidy environment, it reduces their work effectiveness. 
Below are seven incredible ways to keep your showroom up to par. 
1. Regular Cleaning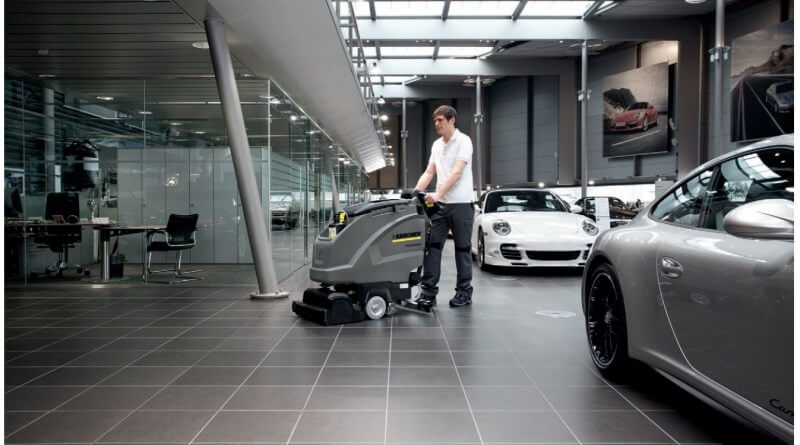 source: sales.a3machines.info
Shop floor cleanliness is very important, but cleaning the floor daily is a hefty load of work. You need to develop daily floor cleaning protocols to get rid of any debris racked up throughout the day.  Create cleaning schedules based on peak business hours. Efficient cleaning tools are a must if you require to clean the shop under the wire. Vacuums can ease your workloads and can also save you a vital amount of time. Appoint a permanent cleaning staff in case you have a large showroom. Clean the washroom frequently because it can get dirty very often. Especially at the peak time for the customers' arrival, you should check and clean it. A messy washroom can irritate the customer and have a negative impact on them.  
2. Presentation Is the Key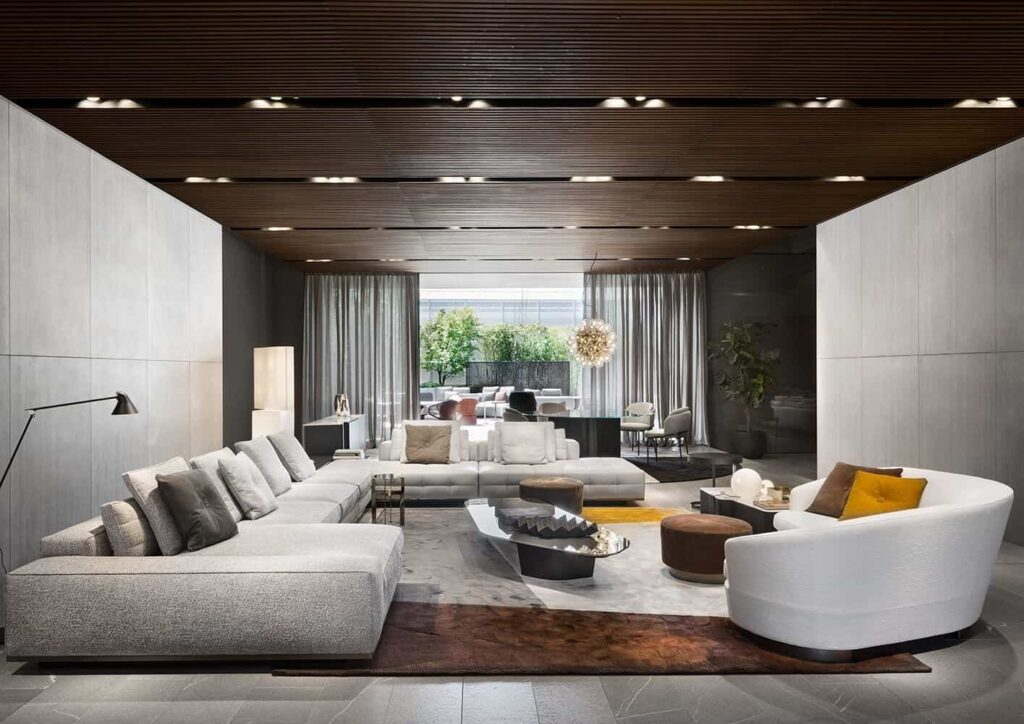 source: minotti.com
It is easy for dust to pile up, but that can make the merchandise less appealing to customers. Shelves and display materials can get dusty often. You might need to notice and wipe the dust multiple times if necessary. Rearrange your products for the most eye-catching way possible. You must appealingly arrange products. It will help customers find and buy their requisite items. Customers often buy products even if they do not need it because of product arrangement. You have to be very careful about placing products in such a way that attracts customers.  
3. Air Quality Control
source: pinterest.com
The quality of air that circulates throughout your shop plays an essential role in such a lot of things. It offers a shopping experience for consumers that is more delightful. Customers will have sufficient time to buy and select items they did not plan on taking, and you will end up in increased profits, letting you expand and grow. You can achieve this by possessing a neat store. However, if you have a store with unpurified air quality, shoppers would have a tough time shopping. They might just be rushing to choose things they need, pay, and leave. Sometimes you may notice that they select only a few commodities as they are always in a hurry. 
Frequently, you will see that they even forget to choose a number of the stuff that they had in mind. All of this happens because they are uncomfortable with the quality of air.
4. Maintain Hygiene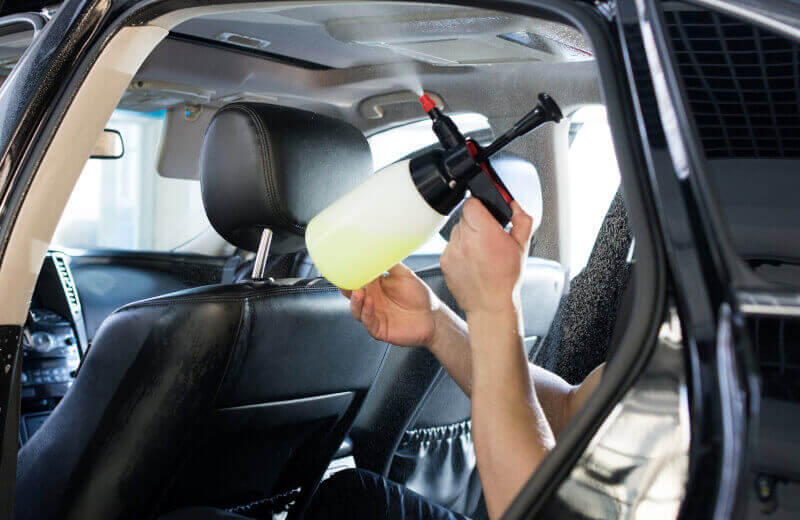 source: kaodim.com
Sanitizing and cleaning an area can reduce bacteria by notable amounts. So, when it comes to cleaning, it's best to hire the services of disinfecting and sanitizing company. Germs and diseases do collect in dirty places. Maintaining freshness can lessen the risk of various diseases. You can apply this same method in your shop. Clean and sterilize the floors, walls, and every other surface.Doing so will instill trust within the customers. It is often critical, especially in stores that focus on food items. In reality, nobody prefers buying food from an unclean place. Insects and other bugs live and grow in dirty areas. If your store is grimy, that is where they will visit next and set camp there. The main storage area is their target. The storage area is usually dark and cold. 
Having pests in your store is harmful because it brings plenty of health problems. It drives the customers away as soon as they find them. Some customers are not fond of domestic pets, and some are very allergic to them. So, domestic animals in a store are not allowed by all means. 
Also, pest control measures are a must. Sometimes, calling by a experienced pest control unit like Pinnacle Pest will undoubtedly solve this problem.
5. Design Matters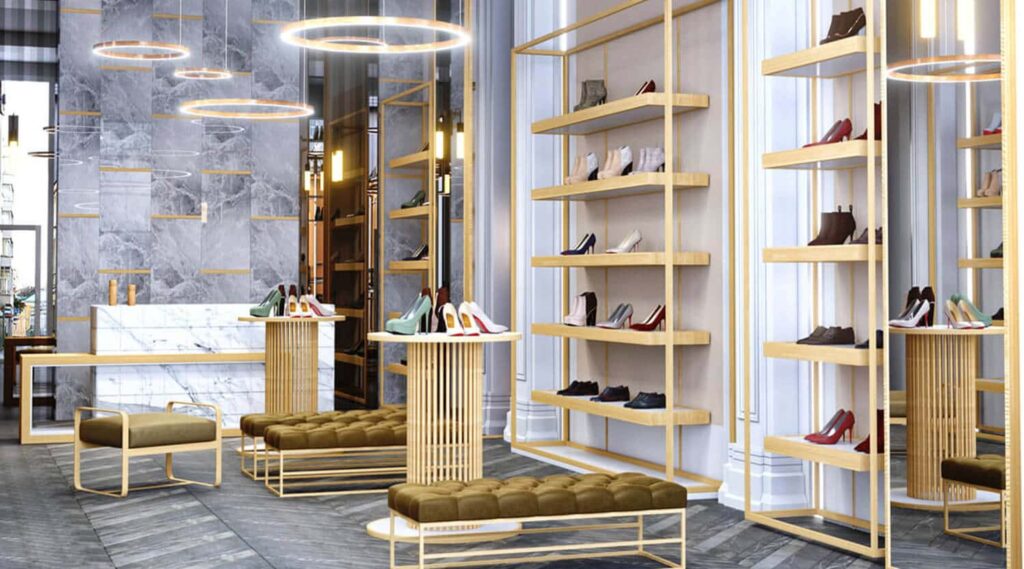 source: boutiquestoredesign.com
Many store owners think that it is sufficient to supply high-quality material at reasonable rates. Sadly, this is not the case anymore. Big brands have spent loads of time and money studying the psychology of customers. Your store layout makes your store worthy throughout the location. Designing an easily navigable floor plan with an eye-catching pattern will show your potential, and customers will return because you fulfilled their needs. Customers will put their faith in your brand and the products you provide. 
6. Effect of Lighting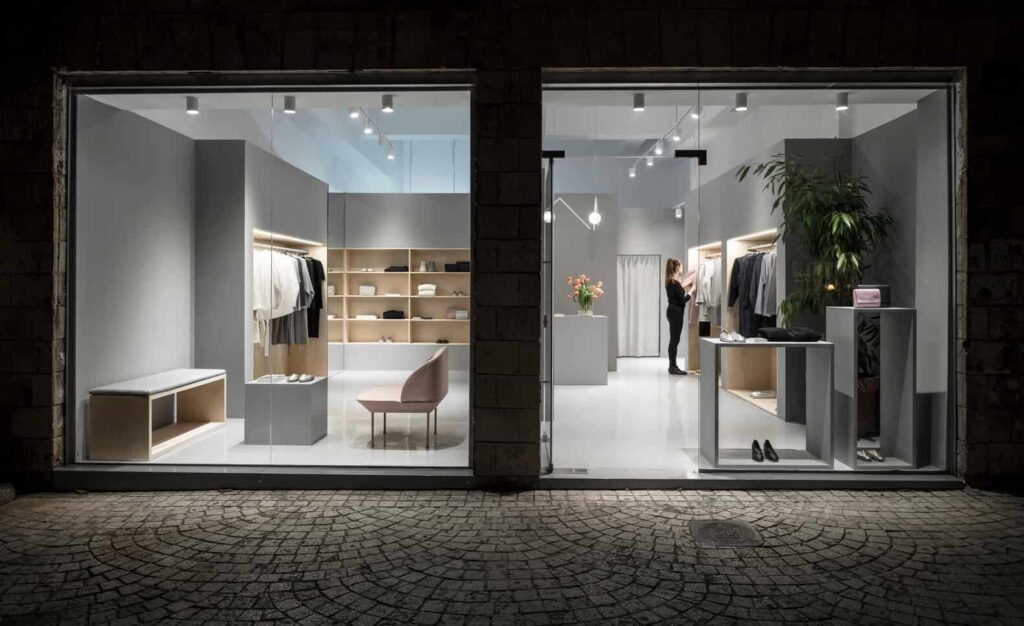 source: alconlighting.com
There is no point in having your display neat and clean if nobody can see it. Ample lighting could be a cost-effective method to connect with customers because it directly showcases your best products. Make sure that you are regularly dusting your light bulbs and replace broken ones. Research has confirmed that well-decorated lighting can influence a customer's rational purchase behavior. It is smart for the vendor to know the sort of lighting best suited to showcase their line of product. New technologies, like LEDs, can fit into many architectural components.
7. Upkeep Shopfront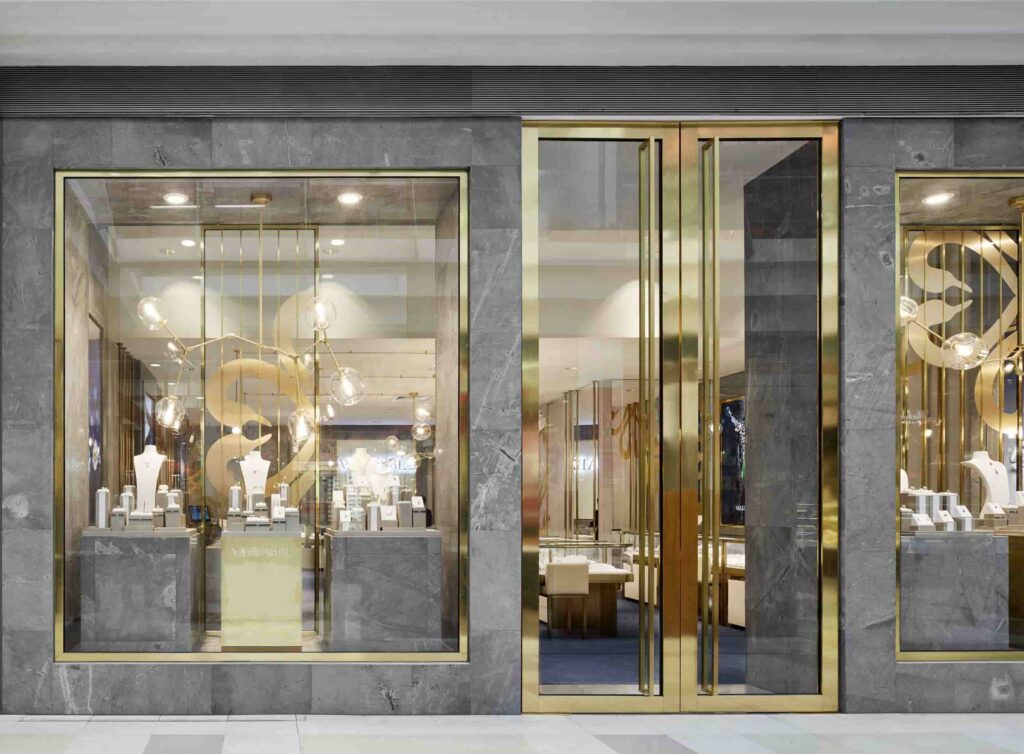 source: pinterest.com
A successful business relies on numerous factors that make a positive shopping experience. You cannot overlook the significance of a clean storefront. Customers will be fascinated by a well-decorated and exciting exterior. Pavements that lead to the shop must be clean as well. People should be able to see the shop name from quite a distance. Most people try a new shop for the experience. If you fail to provide clean and continuous services, they will not hesitate to try another shop.
Keep in mind that you need to build customers' trust from the start. It will benefit you and your brand in every possible way. Therefore, a clean, delightful shopping experience you need to provide to the customers.
Conclusion
Last but not least, audit your shop frequently. Auditing is the most efficient way to monitor your business. Examine the effectiveness of your displays. Keep your inventory under control. Ensure you are offering the most effective version of your store. Verify inventory management tasks regularly. In case if you need any help, call for support. Professionals in any of the areas you need support can help.