When the time comes to decide on the type of door to install leading out to a deck, patio, or even the backyard, the choices typically boil down to slider doors and French doors. Both door options offer several benefits and a couple of disadvantages that you need to consider before deciding between French doors vs. slider doors at thearchitecturedesigns.com.
Slider Doors

source: woodlandwindows.com
Sliders, which also go by the name sliding doors, are available in a wide variety of configurations that are mostly based on the type of glass for the large pane and the type of material that surrounds the glass pane. You also have to factor in size and finish options to determine the cost of installing a sliding door in your home.
Benefits of Installing a Slider Door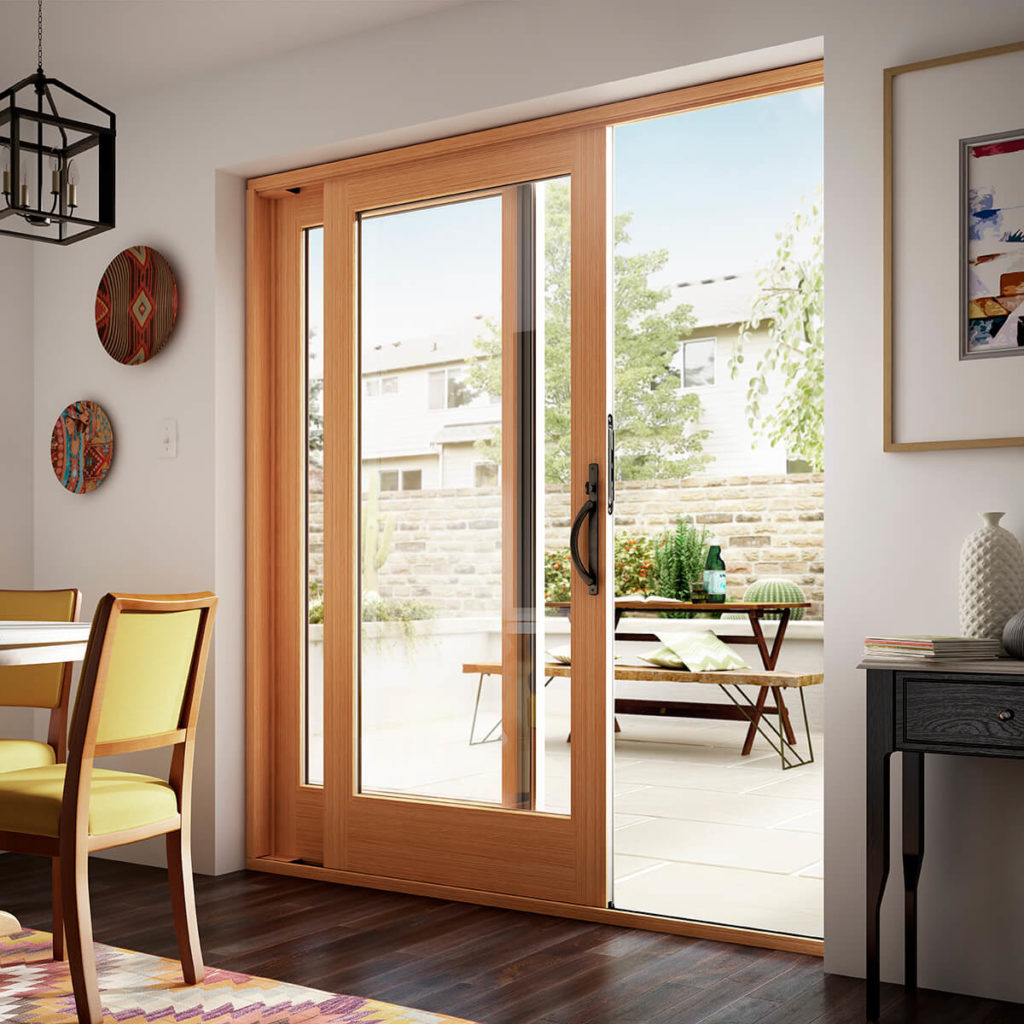 source: soundviewwindowanddoor.com
Perhaps the greatest advantage of adding a slider door is how easy the door is to operate. The entire weight of a slider door is supported by a track, which allows you to gently move the door from a closed to an open position. Because the door moves laterally on a track, a slider door does not take up any additional space when you shut and open it. This makes installing a slider door the ideal option for homeowners working with a limited amount of space.
Advanced technological improvements over the years have made slider doors difficult to move off the track that seamlessly moves the windowpane. With a little bit of weather stripping at the top and at the bottom of a slider door, you should enhance the energy efficiency of the room where the door is placed. Because sliding doors move from side to side, you will enjoy an unobstructed view of the natural splendor that surrounds your home.
Disadvantages of Installing a Slider Door
source: marvin.com
The same easy to operate benefit of a slider door can be a problem for households that include young children. Some manufacturers design slider doors to come with anti-lift blocks at the top rail to prevent young children from opening the windowpane. You can also fit a security bar on the inside of a sliding door to prevent the door from sliding open. However, the extra security measures can be a nuisance when you want to open a slider door seamlessly. You also sacrifice the aesthetic appeal of a sliding door that has been customized to enhance the appearance of your home.
Traditionally designed French doors consist of two doors that operate side by side to open and close from the center. However, not every French door design is considered traditional. Some styles of French doors present a contemporary cutting edge appearance like the French doors. French doors contain hinges that make both the left and the right door active at all times. You can install a French door to swing in or swing out, depending on the amount of space you have indoors to operate the two hinged doors.
Benefits of Adding a French Door
source: marvin.com
You can customize French doors to either become the focal point of a room or as a complementary piece to a room's décor puzzle. Considered a more attractive door than a slider door, a French door generates an elegant ambiance, without you having to bust the home improvement budget. As with sliding doors, French doors improve the energy efficiency of the room where you add the doors. With a French door designed with superior fiberglass and double-paned glass, you can keep the cold out and the warmth indoors during fall and winter
Although French doors take up more room when opened, the two doors provide easy access to a deck, patio, or the backyard. All you have to do is turn to knobs and you can open up your home to the sun's glowing warmth. Slider doors open only as far as their frames allow. With both doors fully open, you will increase the ventilation of the room where you install French doors. This means you can let in as much of the breeze as you want.
Disadvantages of Adding a French Door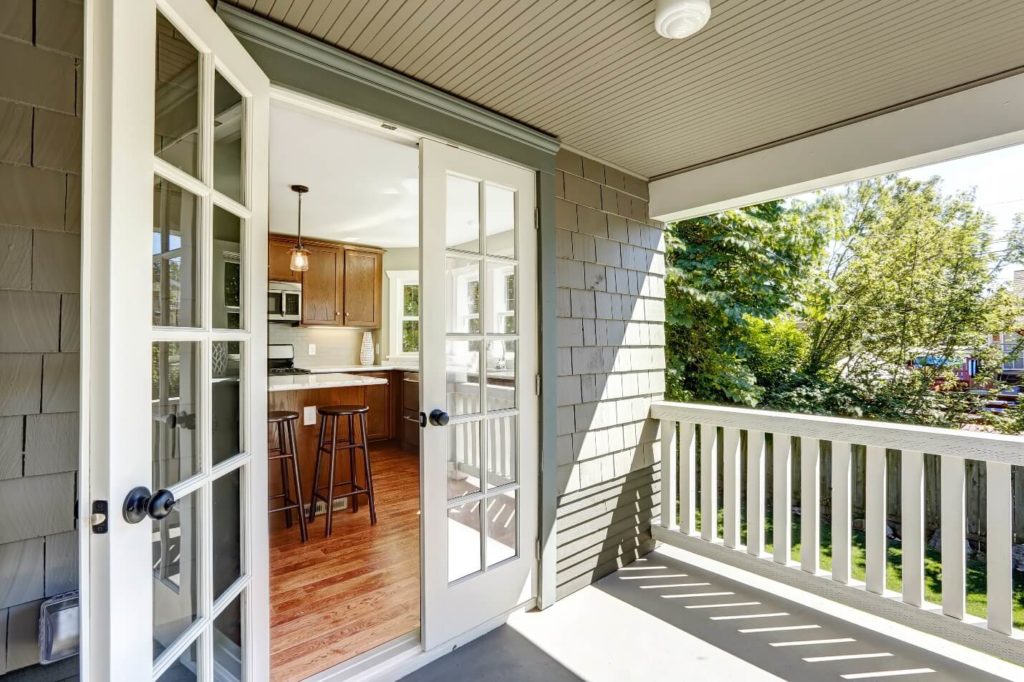 source: iwantthatdoor.com
Easy of access and improved ventilation can be negated by the wood required for load-bearing at the center of the opening of a French door. The load-bearing can restrict your view, as well as inhibit the ability to move items in or out of your house effortlessly. Wider panels on all sides of a French door reduce the viewing space you have through the glass.
By swinging either inside or outside, French doors take up much more space than the space taken up by slider doors. This means you need plenty of room to add a French door, which reduces the number of installation options you have for your home. You also have to consider the placement of furniture to prevent a French door from denting or scratching a sofa or a dresser drawer. The hinges used to open and close a French door can be susceptible to corrosion, which makes a track sliding door a better option for some homeowners.
The Bottom Line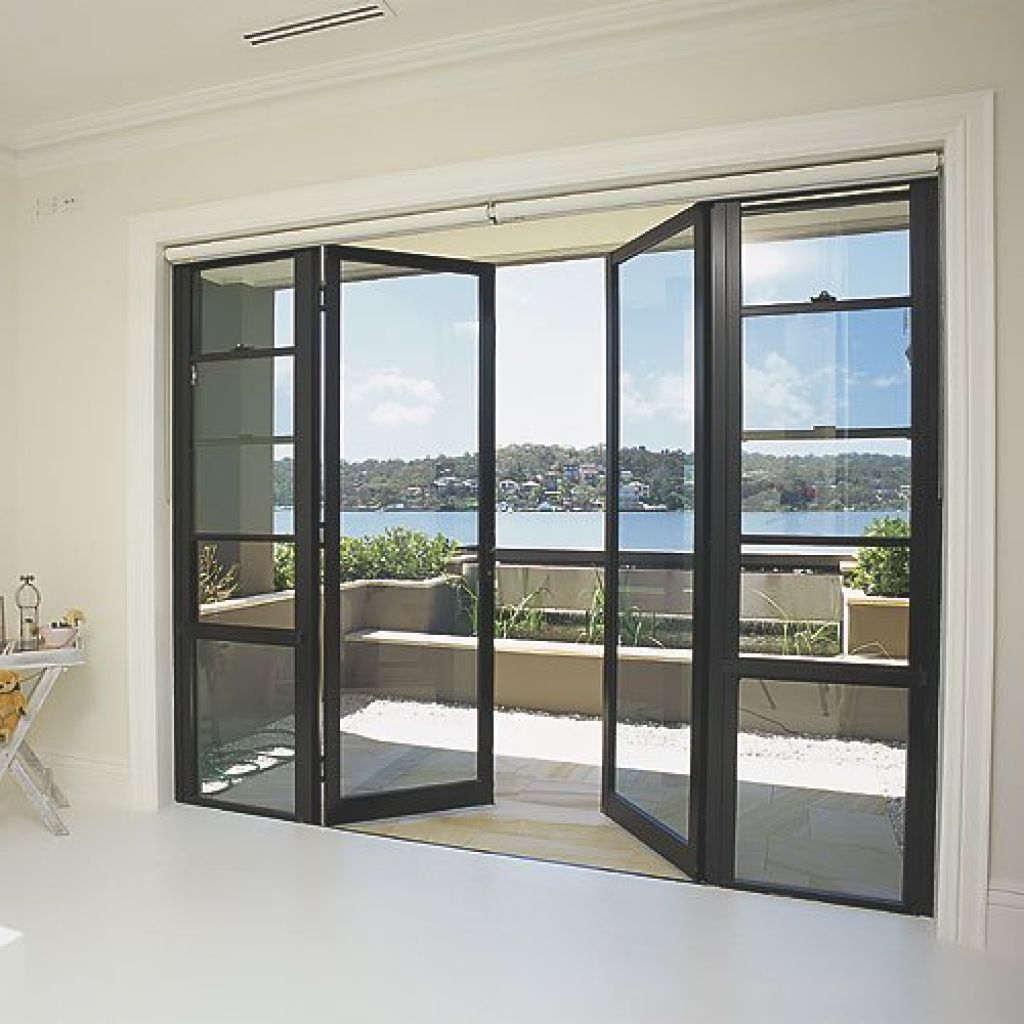 source: pinterest.com
Whether you opt for a slider door or a French door often involves a large dose of personal preference, as well as the primary reason you want to install either door. If ease of access and control matter most, then a slider door is the right choice. Homeowners that place a lot of emphasis on aesthetic appeal should consider installing a French door. Slider doors are typically more affordable if the cost is an important factor for you in deciding which type of door to add in your home.