A home's chimney is a useful yet often neglected fitting that requires much more attention than it gets. But don't worry because it's not too late to start giving it the care it needs. We've spoken with our experts and have come up with a list of easy to-dos for keeping your chimney safe and well-maintained. 
Chimney Safety and Maintenance: What To Do
1. Call in the Pros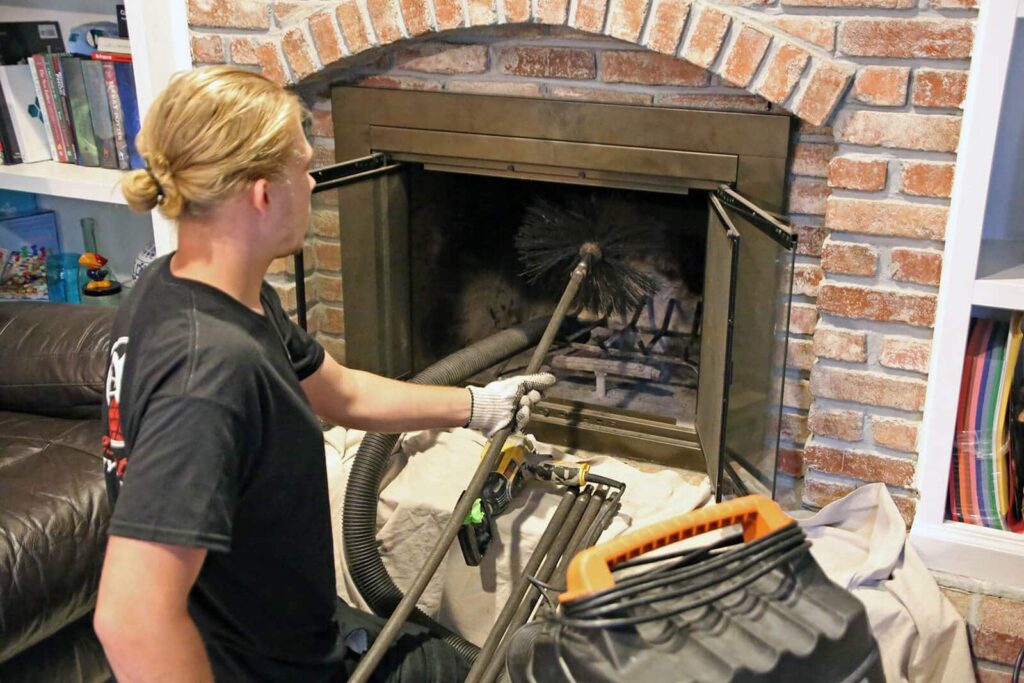 source: kcsweep.com
This is the first best thing home and business owners can do— to call professional chimney contractors to take a good look at their chimneys. We're talking about having them carefully inspect it from the inside out. 
This initial task will set the stage for the rest of the maintenance tips you are to observe soon after. They'll be able to tell you if all it will necessitate is consistent cleaning. They can check chimney flue linings and see whether or not they need replacing, stat.
2. The Chimney Cap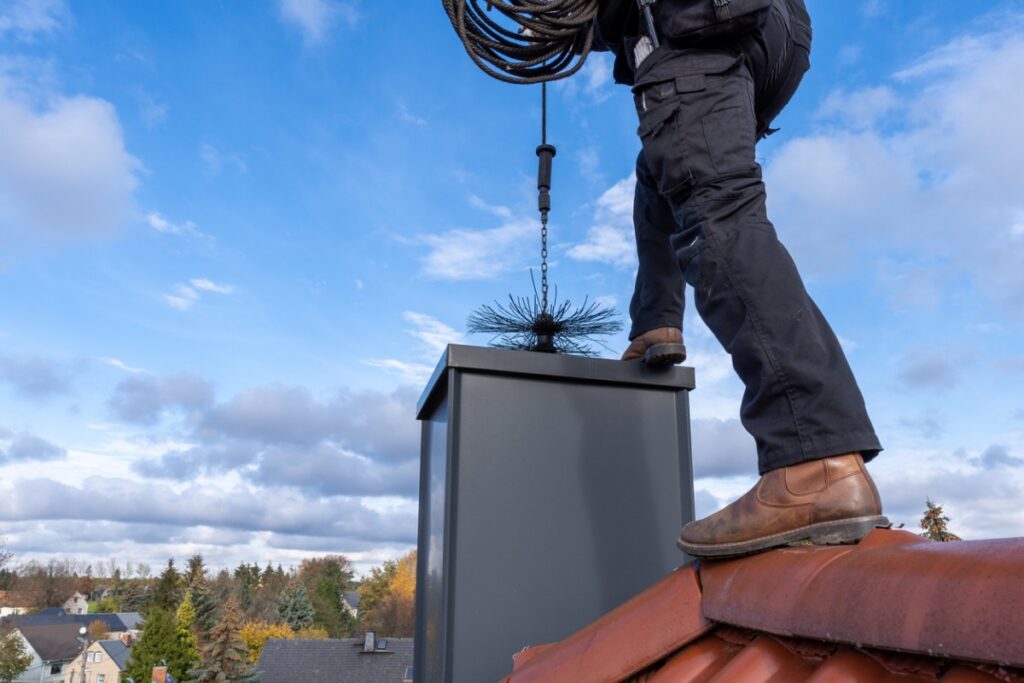 source: pinterest.com
A very practical yet often overlooked apparatus: the chimney cap. You'll be amazed at how such a simple tool can do so much in saving your time and effort in cleaning the chimney no matter the season, and all year round. 
You can ask your supplier about this for them to give you a frame of reference for sizing measurements and material types that will match that of the chimney itself. Generally speaking, chimney caps use stainless steel since they're impervious to rusting. Keep pesky animals (and their droppings), leaves, and branches out with a chimney cap. 
3. As Simple As Peering Through It 
source: diynetwork.com
All this entails is that every once in a while, and preferably before you light a fire, inspect the firebox (unlit). After that, check that its damper casing and/or throat isn't clogged by ash build-up or debris. 
Get ready to be covered in just a little bit of soot, so suit up for this. In addition to this, you may need a flashlight to gain visibility in said interior parts of your chimney. 
4. The Right Hardwood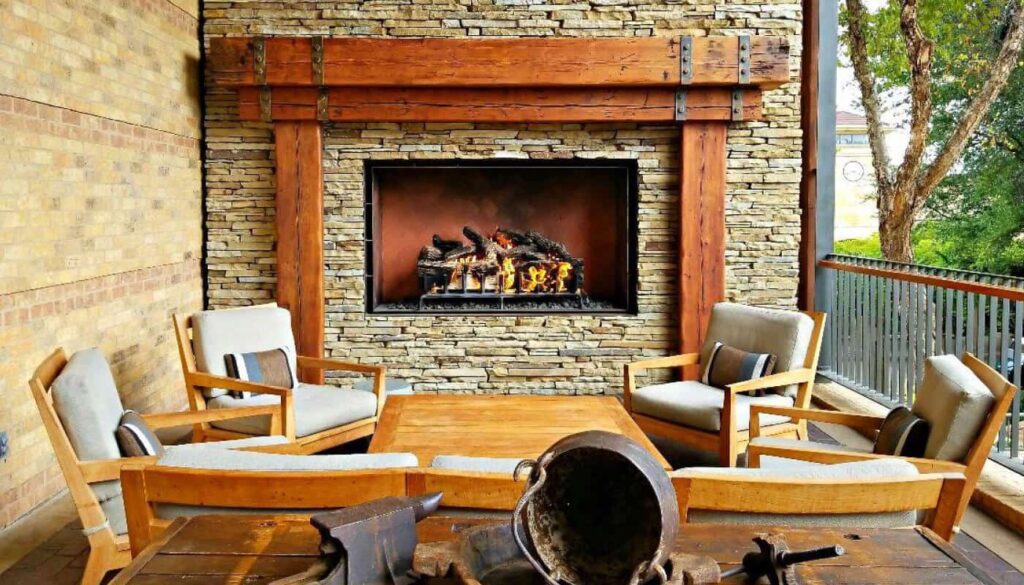 source: acucraft.com
More often than not, a hardwood that's considered "well-seasoned" work amazingly in giving off heat, without necessarily burning up too quickly. Nor burning up into overwhelming clouds of ash, smoke, and soot combined. That's immediately a formula for more convenient cleaning after. 
Try to avoid pressure-treated and/or painted materials (discarded lumber). Christmas trees are not for burning either. That being said, always contact your chimney contractor to verify which wood types are best suited for your home or business chimney. 
5. No Liquid Fire Starters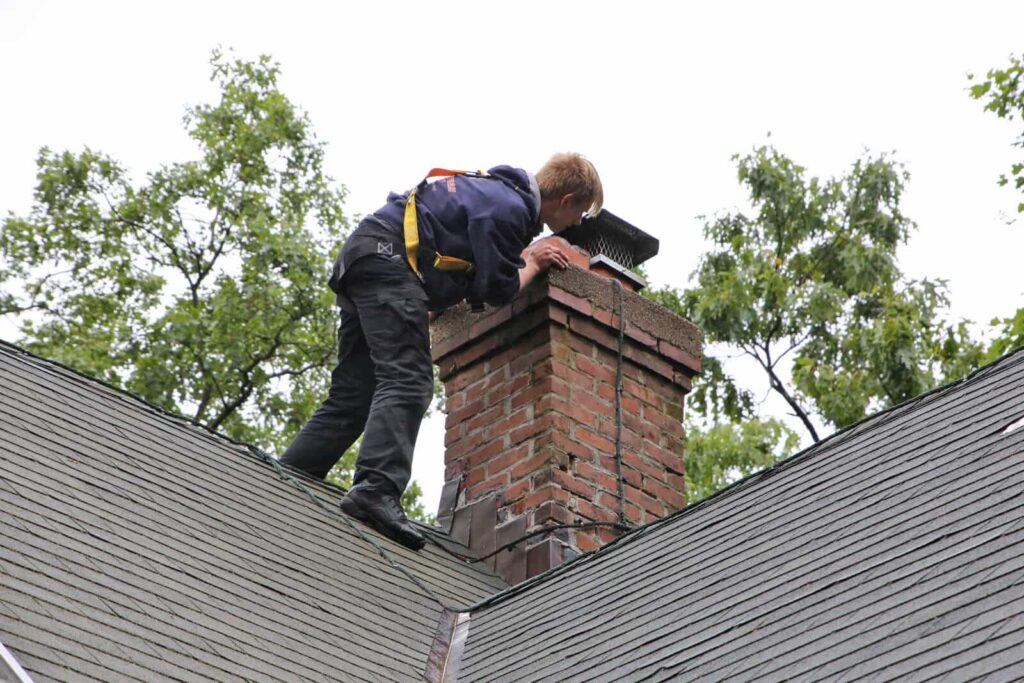 source: pinterest.com
These are easily the most accessible of the numerous fire starters there are in the market. But we have to warn you to steer clear from these, mainly because a number of these products have a significant amount of chemical igniters. 
Chemical igniters entail that once the fire is lit, their igniters may linger and cause said fire to increase in span almost uncontrollably. Besides this being a hazard, it also won't be healthy for a chimney overall, and in the long run. 
Extra Note: The Number to Remember: 36 Inches 
This has more to do with how far away pieces of furniture should be from the chimney's actual firebox. If what you own is a classic, change "firebox" to "wooden stove". This has more to do with your and your family's safety, which should be a priority at all times.