The condo industry is on the rise and many families are investing masses of money in modern and well-designed condominiums.
Apart from the construction costs, the design itself has a great influence on the market value of condos.
Whether you're looking for a condo to buy for your family or an investor, you need to pay special attention to the design. If you don't choose modern architecture, you'll be highly likely to face problems when selling the condo.
This is even much more important when it comes to buying condo assignment projects. Condoly reports that many of Toronto's buyers focus on the design so that they can sell the condo at a higher price when it is constructed.
That's why we decided to gather a list of simple design ideas to help you increase your condo's market value.
A Modern Entrance
source: pinterest.com
Nothing is much more important than a first good impression. Your entrance can make a great impression and have an influence on the buyer's mind.
Try to make it as modern and catchy as you can afford because it can increase your ability to bargain.
If you own a condo, you can think of a home improvement and ask a professional team to design a new entrance for you. Design, color, and other aesthetic features will draw the attention of customers at the first glance. 
Security
source: pinterest.com
Security is another factor that has a great impact on buyers' minds. You can enhance the security of your condominium building by adding some options.
For example, a brand-new biometric reader is a cool choice. If you can combine it with other security options like smart locks like August Smart Lock Pro., 24/7 concierge for the whole building, and surveillance cameras on all sites, you can impress any buyers, and therefore, increase the price.
Smart Technologies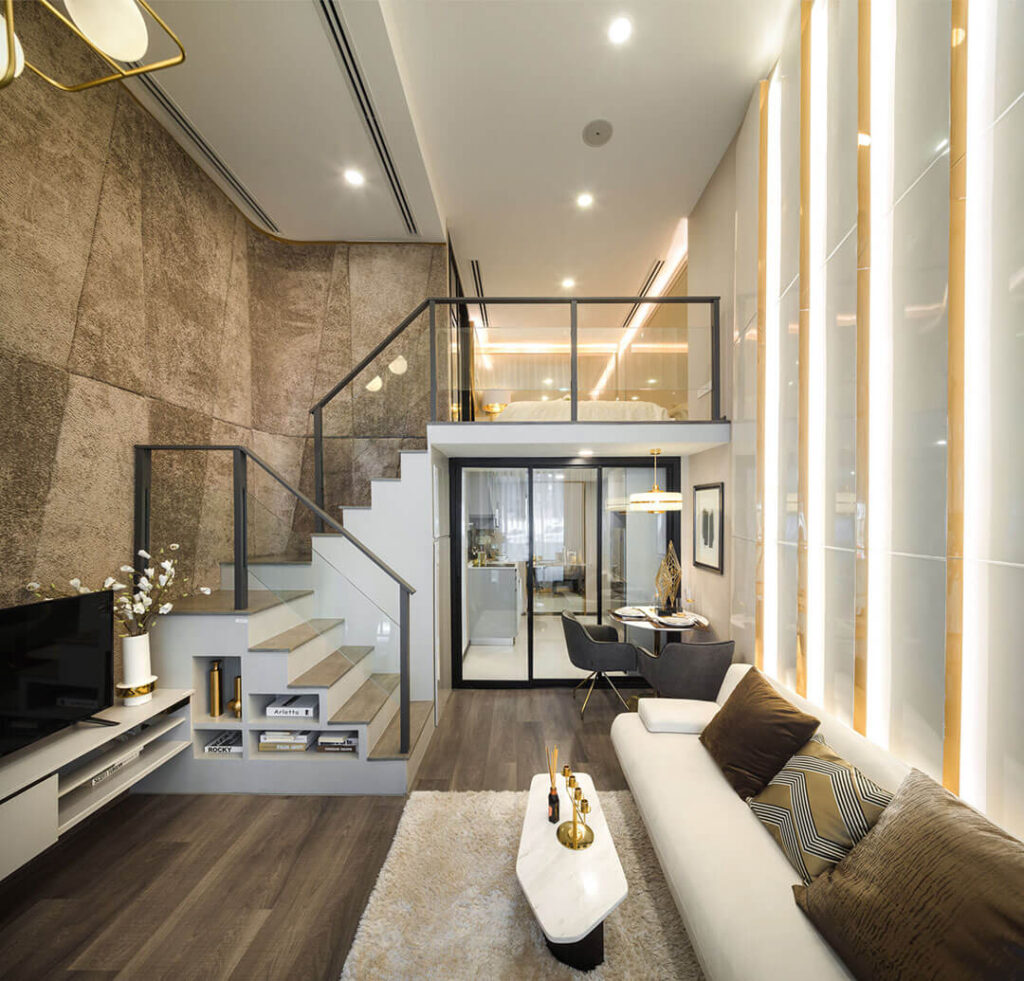 source: gowylde.ca
People's attitudes are shifting towards smart homes these days. So if you want your condo to be sold at a good price in the future, you have to think of adding smart items to your condo.
Using smart technologies, you can control all the devices effortlessly. With a piece of the app on your smartphone, you'll be able to make your appliances work.
Adding these technologies can significantly increase your condo's market price. The concept of smart homes is one of the most sought-after matters in the real estate industry.
Here are some of the best items for smart homes:
Philips Hue can be considered the best smart lightbulbs in the market.

Amazon Echo Studio is best for you if you want a smart speaker.

Arlo Pro 4 is a well-known security camera.

Eufy Video Doorbell 2K might be the best video doorbell you can find out there.

Google Nest Hub Max is one of the best smart displays.

Nest Learning Thermostat is a great room thermostat.
source: galathome.com
All family members, especially women, like a modern kitchen. More than a third of people see the kitchen as the most important part of a condo.
Therefore, it is one of the most influential items when it comes to price, especially when you want to sell condo assignments. Of course, modernizing the kitchen might be pricey so try to be realistic and start from the most important parts.
Here are some affordable design ideas for your kitchen:
Update your kitchen cabinets if you're the owner. If you're a designer, try to choose a trendy cabinet

Include roll-out kitchen shelves to increase the space.

Don't forget the lighting

Think about new paint and new curtains if you're the owner

The faucet has a great impact on buyers' minds. Try to choose a modern one by spending a bit more money.
Bathroom Design and Fixtures
Just like the kitchens, bathrooms are really popular among buyers. When it comes to buying some modern fixtures and facilities, the bathroom is the first part of your condo that comes to mind.
If you have the space, you have to think of a bathtub or even a jacuzzi, because these luxury items will make the price go up.
Of course, if you can't afford to pay for them, you need to think of some more essential parts. For example, Try to choose modern toilets and taps to increase the residents' comfort.
Also, try to add some fancy items like towels hangers, mirrors, and anything you think will beautify the bathroom.
Some Storage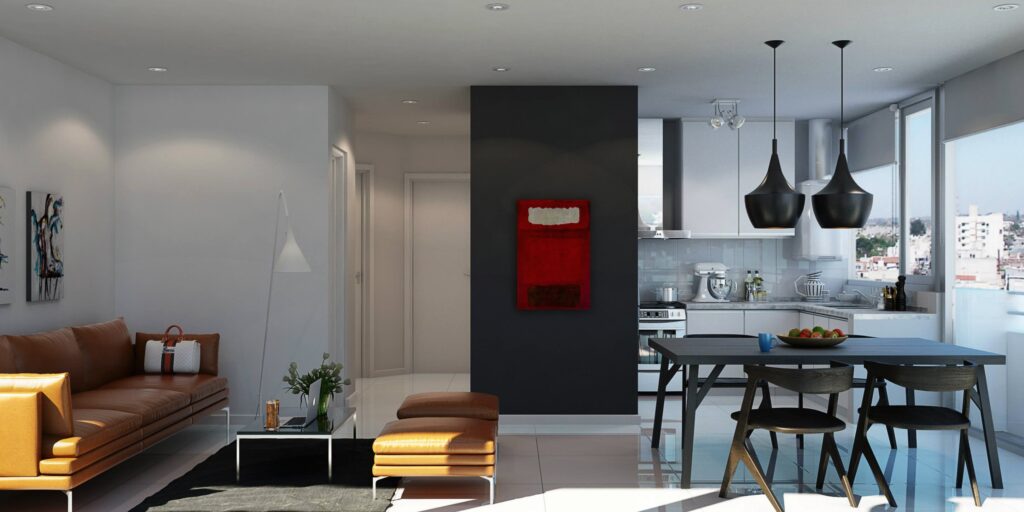 source: home-designing.com
Having storage is a perfect idea that will make your condo more useful for families, especially housekeepers.
You don't need to go for expensive ones, because this is not something to view. You need storage just for putting your things and make more room for yourself in the kitchen or even in bedrooms.
Flooring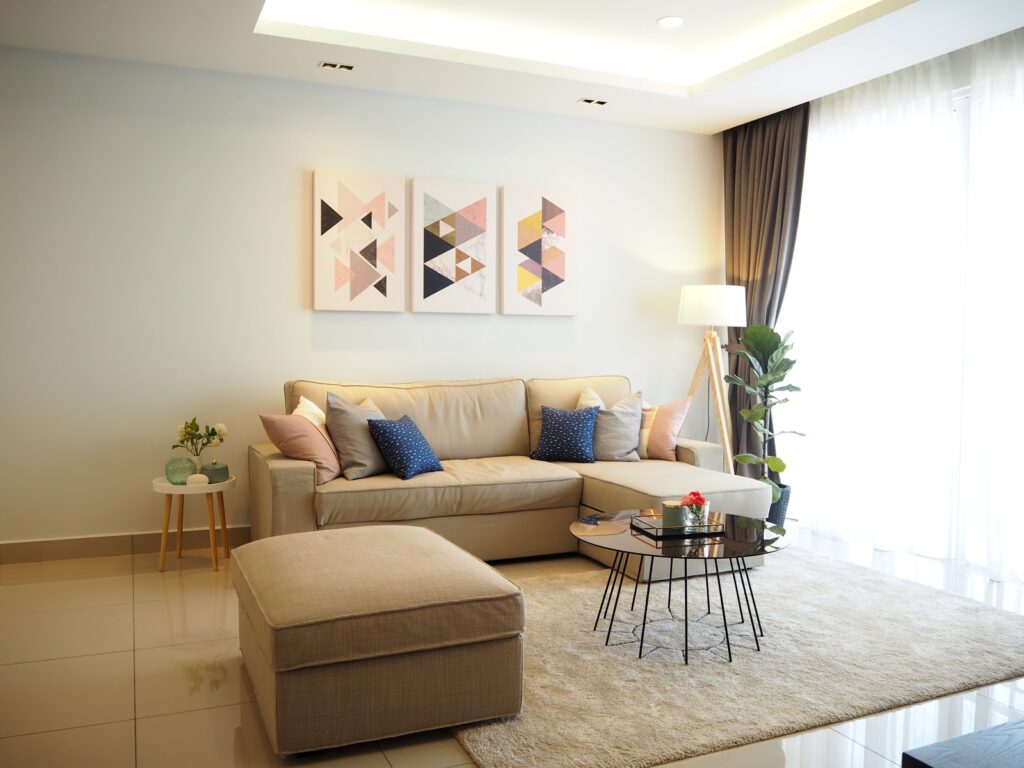 source: recommend.my
Your condo's floor is the one thing that is always in front of your eyes and your guests. So it's important that you choose catchy flooring to make your condo more beautiful. 
Apart from the beauty, it needs to be durable as it is being used all the time. So it is worth setting aside a considerable budget to make sure that you'll not have any problems in the future.
Here are several types of flooring you can choose for your condo according to your budget:
Hardwood

Carpet

Laminate

Tile

Engineered wood

Concrete
Conclusion
Whether you're a designer or a condo owner, you can take some measures to increase the market value of your condo. We presented some great ideas to help you improve your condo's quality and appearance. You can also think and come up with some ideas before embarking on design or renovation.