The kitchen is undoubtedly the most favorite place of every family member. And that's why it is the most visited area in the house as well. In fact, it won't be wrong to say that the "kitchen is the heart of every home."
So, how about making a few modifications to your kitchen to make it look stunning? There are numerous things you can do to make "everyone's favorite place" more inviting. For instance, painting the cabinets, changing the lights, or installing new kitchen appliances. 
However, remodeling is more fun when you keep up with the trends. So, what are the recent trends? Let's find out!
Adding Curves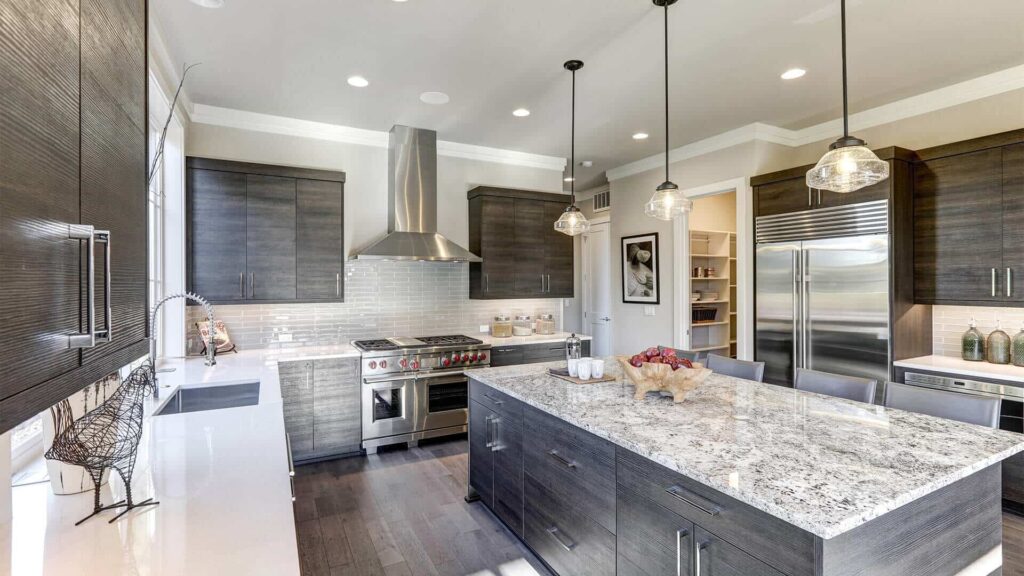 source: build-review.com
Most of the items in the kitchen are either rectangular or square. Therefore, to add some unique elements, you should add some curves. For instance, getting round bar chairs or replacing regular knobs with brass cabinet knobs. Likewise, you can arrange your bowls, glasses, or cutlery set on open shelves. It will give a spotless and organized look to your place. 
Tip: Try to color coordinate everything. It will make the area look more appealing. 
Colorful Islands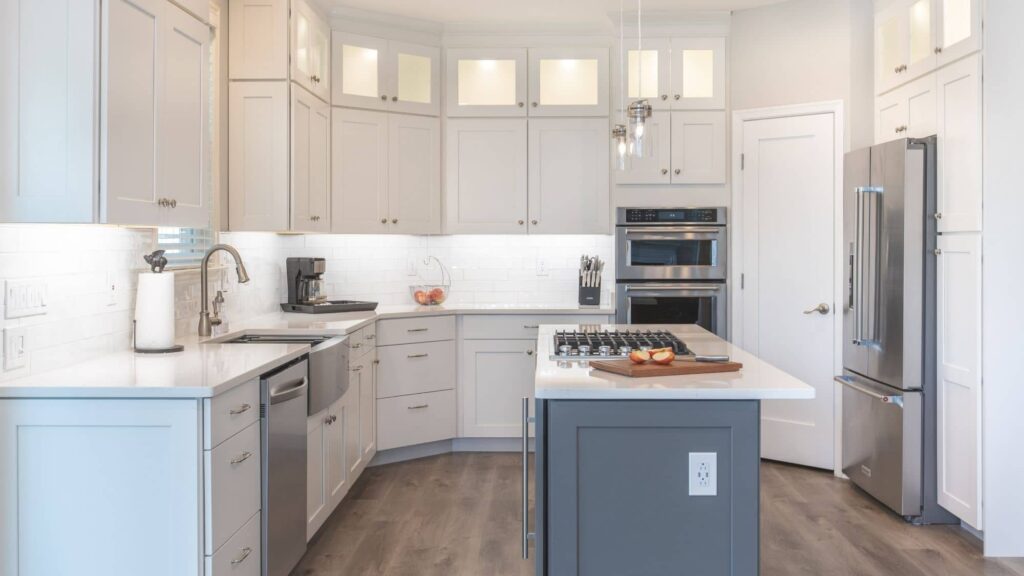 source: craftkitchenandbath.com
If you want to make your kitchen island stand out, you can try painting it in striking colors. You can even decide on a theme for the remodeling and work with it. For instance, you can paint the cabinets and countertops in black while keeping other areas neutral. It will create an impressive contrast which will also be aesthetically pleasing. 
You can also do a fun backsplash of colors such as green, blue or yellow. It will help create a positive vibe. 
Terra Cotta Tiles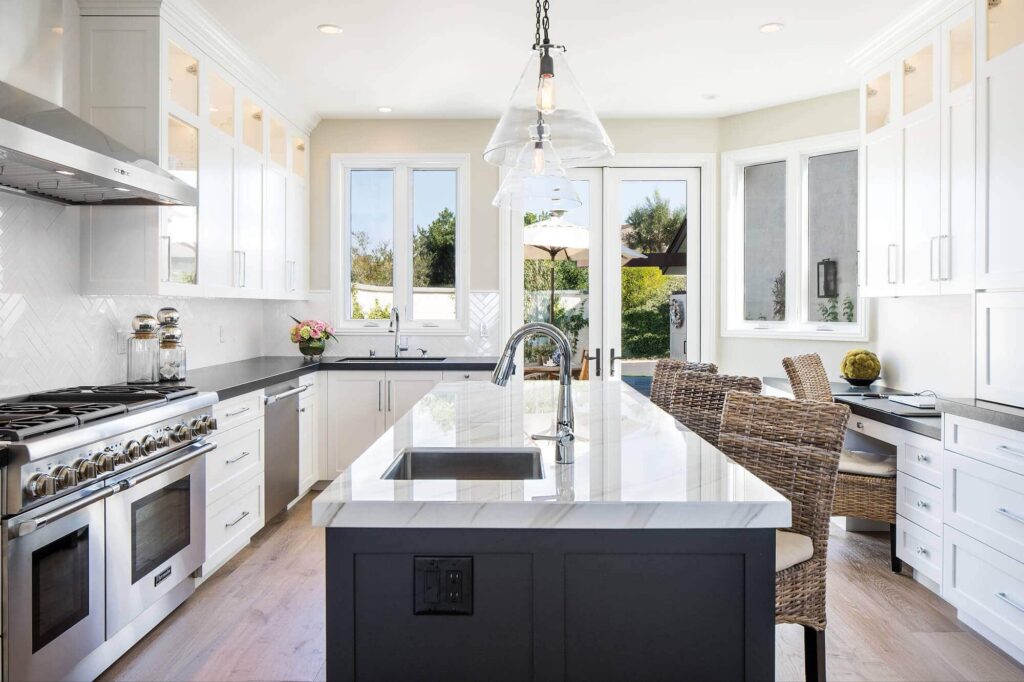 source: chiquehomeliving.com
Terra Cotta tiles will help create a very earthy and natural feel to your kitchen. In fact, if you pair it with classic brass hardware and soapstone countertops, you'll be able to create a vintage vibe kitchen. Nonetheless, installing tiles can be tricky and mess up all your space. Therefore, you should consider taking help from a local remodeling company. 
To find them, you can take the help of Google. For instance, if you live in Cherry Hill, you can search terms like kitchen remodeling in Cherry Hill, NJ, or Remodeling company near me. The professionals can help you design your whole kitchen and make it look pleasing. 
Kitchen Larders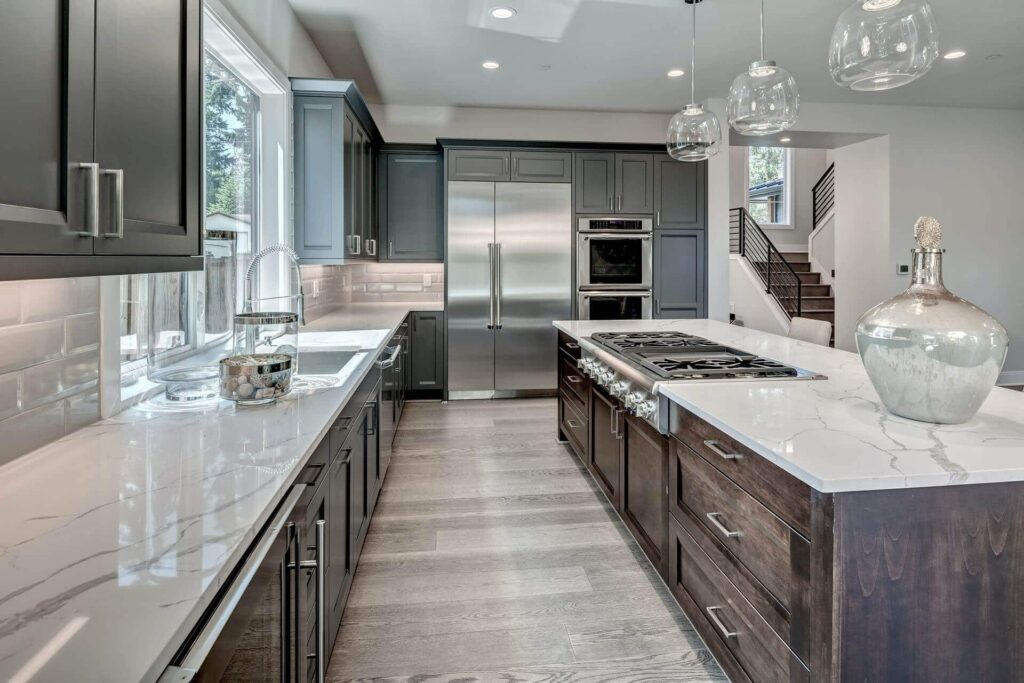 source: cosmopolithome.com
Before the refrigerator was invented, people used to store all their food in kitchen larders. In 2021, larders are back! And people have transformed them into stand-alone cupboards and pantries. It will help in keeping your kitchen well organized and clean. Moreover, it will also serve as a vintage piece in your house, which is indeed a great addition. And the best part? Larders do not take up a huge space. So, the whole place will look well maintained. 
To Sum It All Up!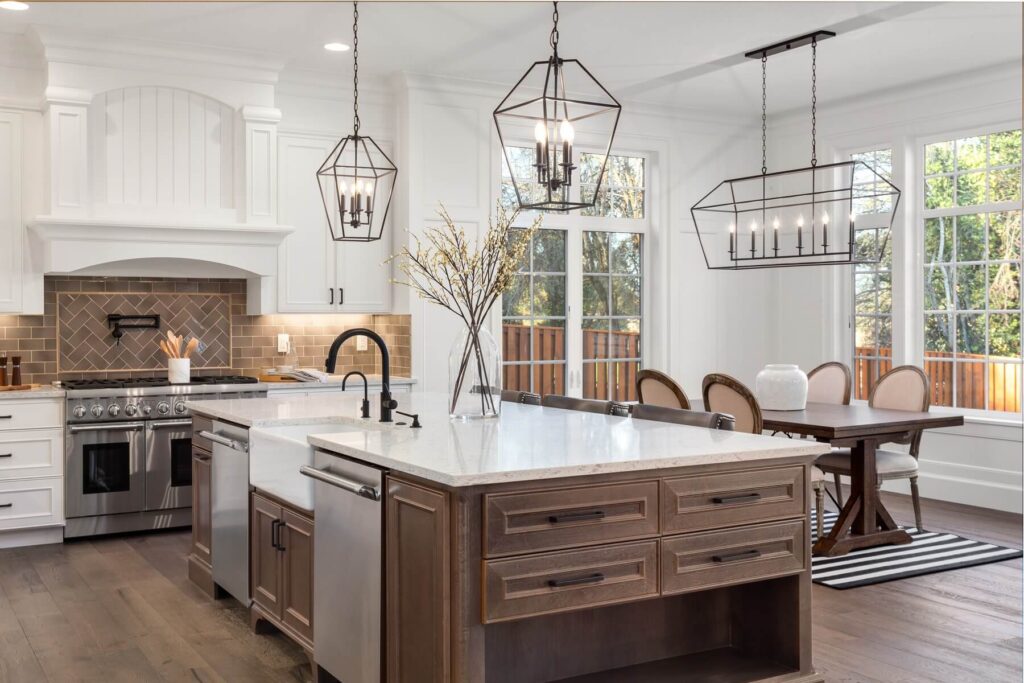 source: megakitchenandbath.com
All these are the latest trends that make your kitchen look extra modern and inviting. So, don't complain if you find your family members sneaking into the kitchen during the night. Nonetheless, if you have any idea of your own or wish to get high-quality kitchen work, contact the professionals.