A kitchen isn't just an area with beautiful cabinets and remarkable backsplash. It is the heart of the home which needs to be functional and easy to live in. Although it is a significant expense for homeowners, remodeling the kitchen can be an important investment that can last for years to come.
However, when it comes to kitchen remodeling, there are several things you need to keep in mind including a few common mistakes you should avoid. To help you along, here is a brief list of five tips you can follow to have the best kitchen remodeling experience.
Determine your budget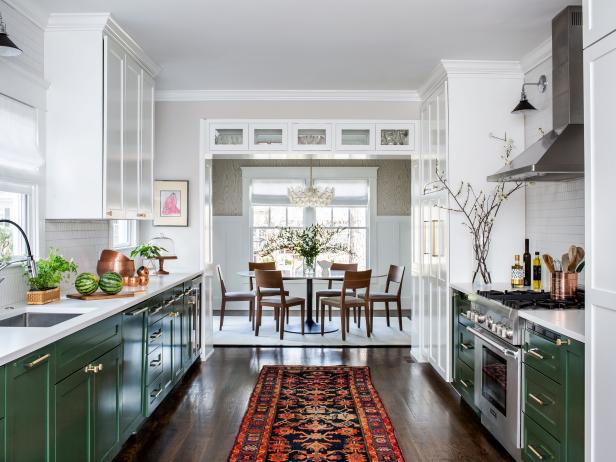 source: hgtv.com
From finding the ideal combination of lighting to choosing the most unique dining tables for your kitchen decor, there are a few must-haves you need to consider before embarking on your renovation journey.
Start by considering your budget and doing extensive research on the different interior design styles to see which one falls within your budget and will best fit into your current decor. As soon as you cover the budget and basics, you can think about the various ways you can integrate your personal touch into the kitchen area.
Get help from a professional designer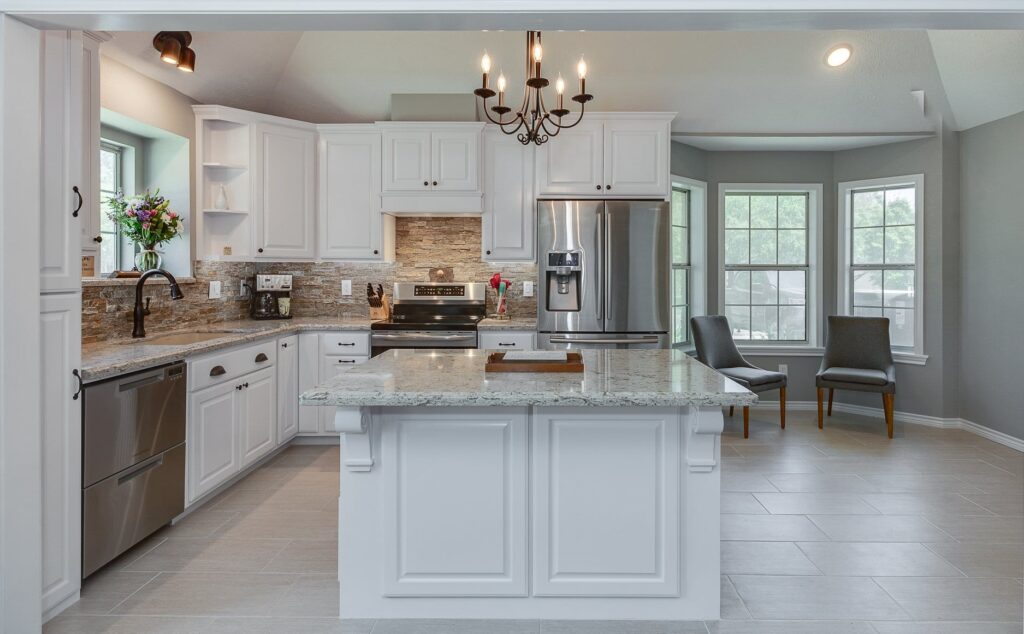 source: stearnsdesignbuild.com
If it is your first time remodeling your kitchen, you should consider hiring a professional designer to help you along. Even if your skill level is more advanced than others, a professional kitchen designer will be able to give you the best advice and help you avoid making costly mistakes.
As you are doing your research, make sure you get all the information you need about their pricing. For instance, whether or not they will bill you for the design, and add a markup to any items you purchase. Make a list of all the details you need to know and give them precise guidelines on how you want your kitchen to look.
Be attentive to the kitchen workflow
The most important areas of any kitchen are the stove, sink, and fridge. These three elements are often called the kitchen work triangle, so make sure you place them in a convenient location that is related to each other.
For example, you require a minimum of four feet between each appliance to move around easily. This can give you easy access to get food from your fridge to your preparation point and then into the oven.
If you want to add a dishwasher, place it near the sink unless you have a large kitchen design with a second clean-up sink on a kitchen island where you should put the dishwasher instead.
Choose the right flooring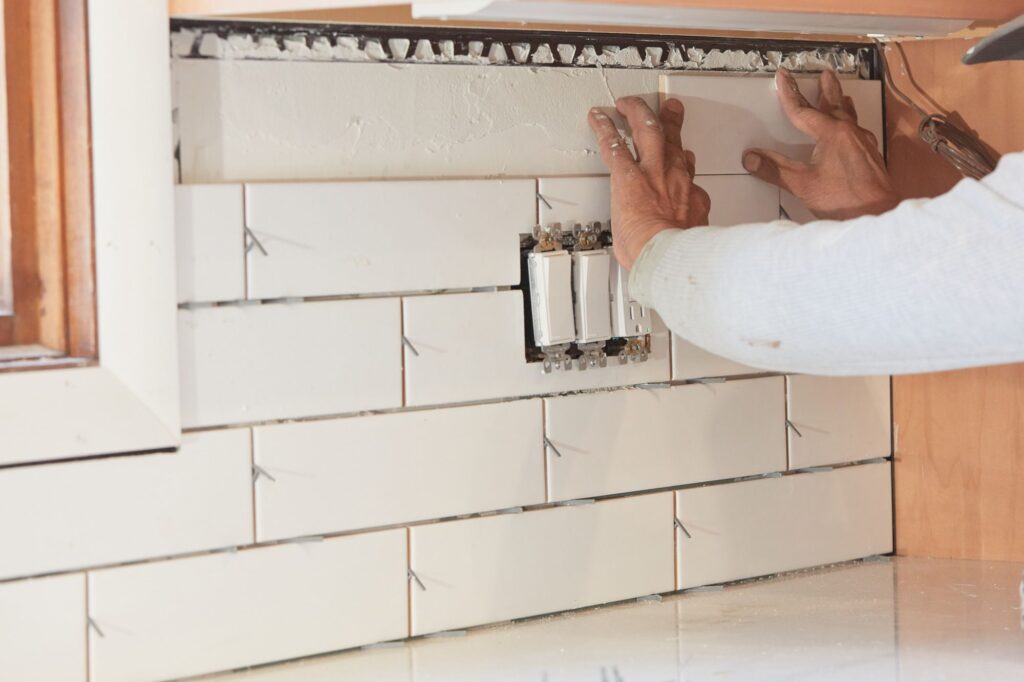 source: thespruce.com
Designers can confirm that the days of closed-off kitchens are long gone. In fact, if you want to create a cohesive look for your decor, you should use the same flooring in the kitchen as in the rest of your home.
In general, many homeowners still prefer the more traditional option and use tiles for their kitchen flooring. If you live in a region with colder temperatures, consider installing in-floor heating. This means that ceramic and stone tiles will not feel cold or uncomfortable. Tile flooring is a great option to add visual interest to the entire space.
Add a focal point in the room
If you want to add a focal point to your kitchen, you can certainly do so with a stylish backsplash. There are different types of backsplash that come in a variety of colors and designs, giving you the opportunity to choose the one you believe will best fit into your interior. For example, quartz is used to create a clean, crisp look whereas colored glass tiles are more daring options.
Another way you can add a focal point to your kitchen is with your cabinets. There are different types of kitchen cabinets you can choose from, with shaker, louvered, slab, and inset cabinets being among the most popular ones.
Final thoughts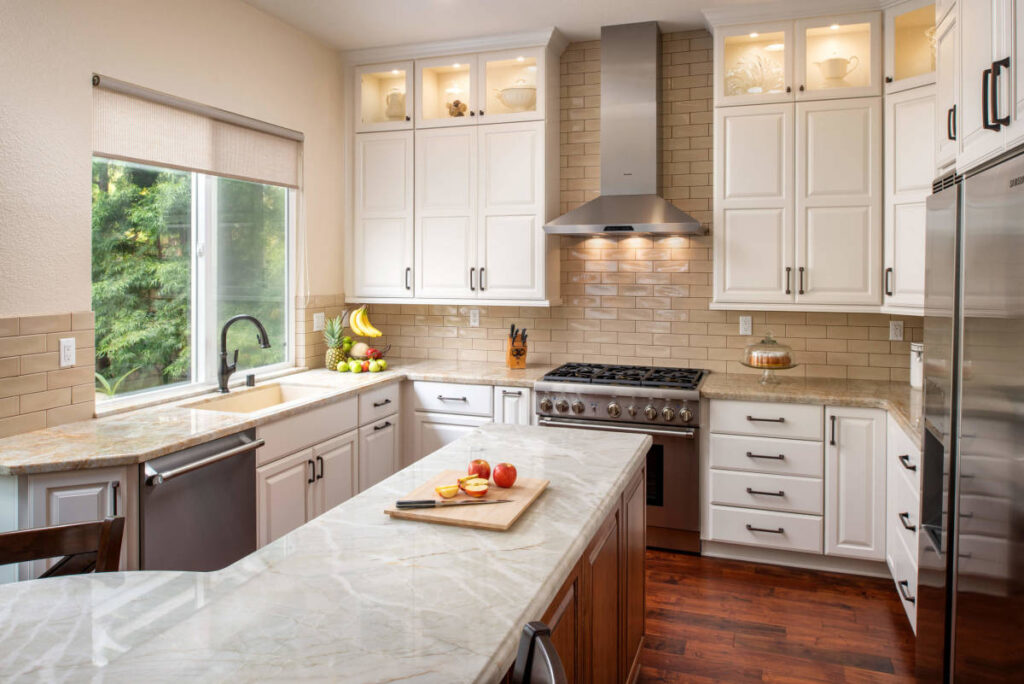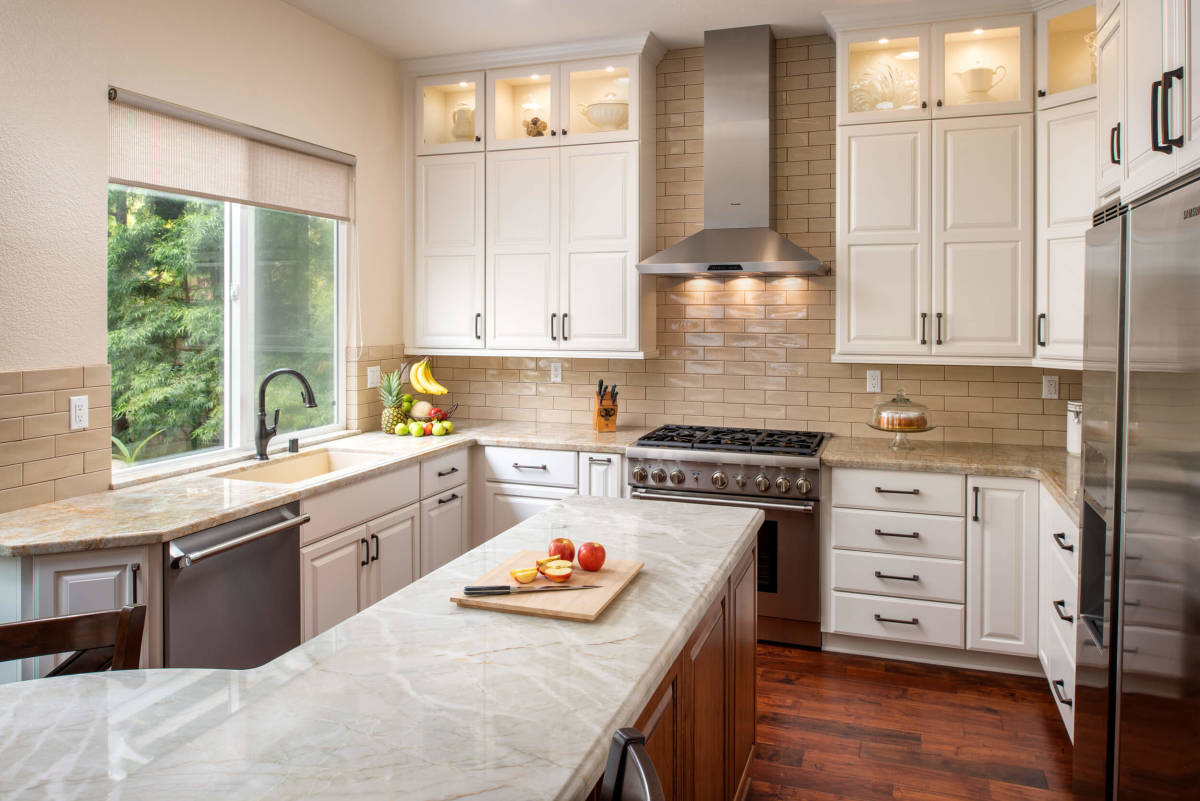 source: piterest.com
As exciting as it is, planning a kitchen remodel can also be stressful. That's why it is important that you follow a few basic rules and guidelines to design the kitchen of your dreams. A high-quality kitchen can be a long-lasting investment that can also help increase the value of your home.
So, if you consider remodeling your kitchen, refer to our post and follow the tips to have the best renovation experience.