Even if you love your home and are happy with the way your space looks, sometimes you feel that things need a bit of a refresh. It's so satisfying to clean up, organize, and feel a sense of calm when you walk into a welcoming room.  A well-designed space filled with items that you cherish and make you feel happy when you see them. A cluttered space can have the opposite effect, making you feel stressed and harried. 
It's amazing to realize that a big transformation can happen with just a few adjustments. Efforts that are as simple as an accent wall with wallpaper, a natural light bulb, new throw pillow or blanket can refresh a space. The best part is that these décor ideas can be accomplished in one day, and the results will look like it took much longer. 
Start by Getting Organized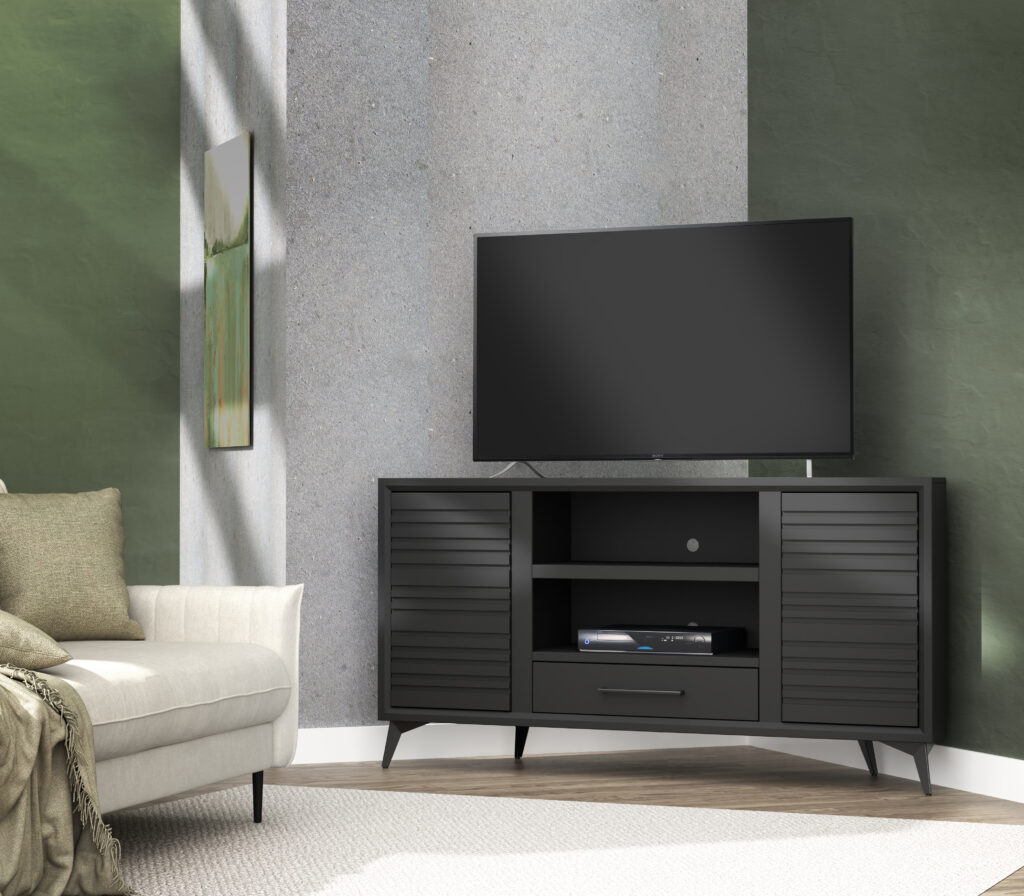 Before you start any projects, spend some time organizing your space.  Remove clutter and see what you really need to keep, what you want to have within arm's reach, what can be tossed or recycled, and what can be donated. Take some time to do a bit of a deeper cleaning behind pieces of furniture and other areas that might not get regular attention. 
Select Furniture that Serves More than One Purpose
Once you have a cleaned-up space, you'll have a better sense of how you want the space to work. Understanding this, you can now select the right furniture for the space.  An effective way to make the most of your space is by choosing furniture that serves multiple purposes. For example, a tv stand that has loads of storage, like the ones offered from Realcozy.  These real wood tv stands area also available in corner styles for maxim space efficiency. If you need an additional heat source or want to upgrade on atmosphere, choose a style that has a fireplace with heater. Best of all, Realcozy tv stands come fully assembled.
Use Mirrors to Create an Illusion of Space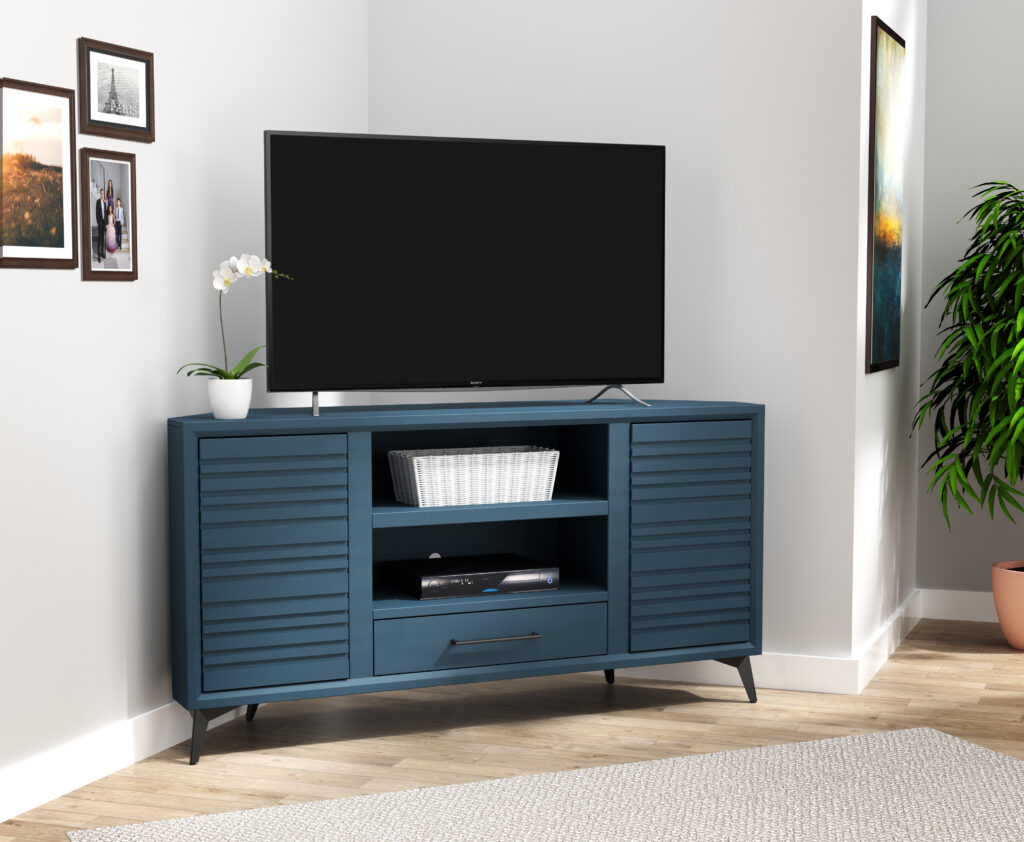 Mirrors are an excellent way to create the illusion of space in your home. They have been used as a way to play with light for centuries. By reflecting light and images, they can make a room appear larger than it actually is. By placing a large mirror on a wall opposite a window, it will reflect natural light and open up the space. This is an especially good tip for spaces that don't have a lot of natural light throughout the day.
High and Wide Curtain Hanging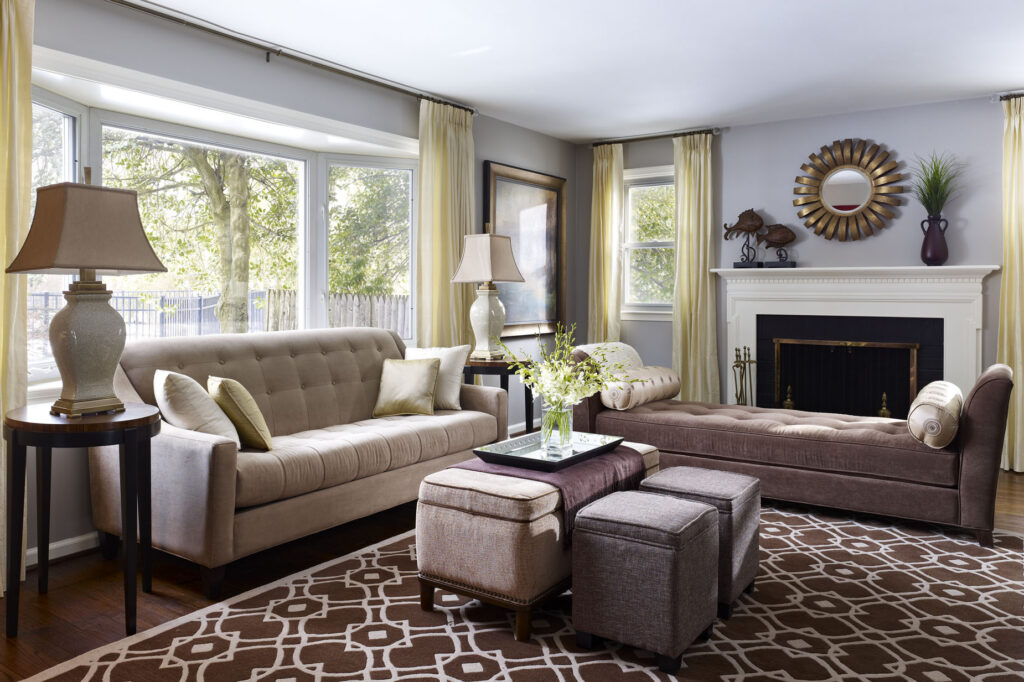 source: pinterest.com
Looking to make ceilings feel higher and make the most of the light that comes through a window? Hang curtains high and wide to make your room look spacious. Mount your curtain rods two inches below the ceiling and extend them beyond the width of the window. Try using a combination of curtains that allow the light to come in and blinds that keep the light out for sleeping.
Create a Cohesive Color Scheme
An easy trick to making a room feel organized and have a calming effect is with a cohesive color scheme. It will make a space feel more open and unified. Choose a color palette that includes a few neutral colors and one or two accent colors which can be brough in with pillows, blankets, artwork, and accessories.