An ottoman bed is one of the most versatile pieces of furniture you could ever own in your house. Aside from its comfortable, luxurious design, it also comes with a storage compartment underneath its frame. Therefore, it provides an area for you to hide or declutter your room quickly from unnecessary objects and things you don't always need. 
Ottoman beds are also well-known for the style and comfort it provides. It's a nice addition to a modern bedroom as it easily spruces up your space. Ottoman beds exude an elegant feel, and their storage design is certainly a bonus. 
Why Consider An Ottoman Bed?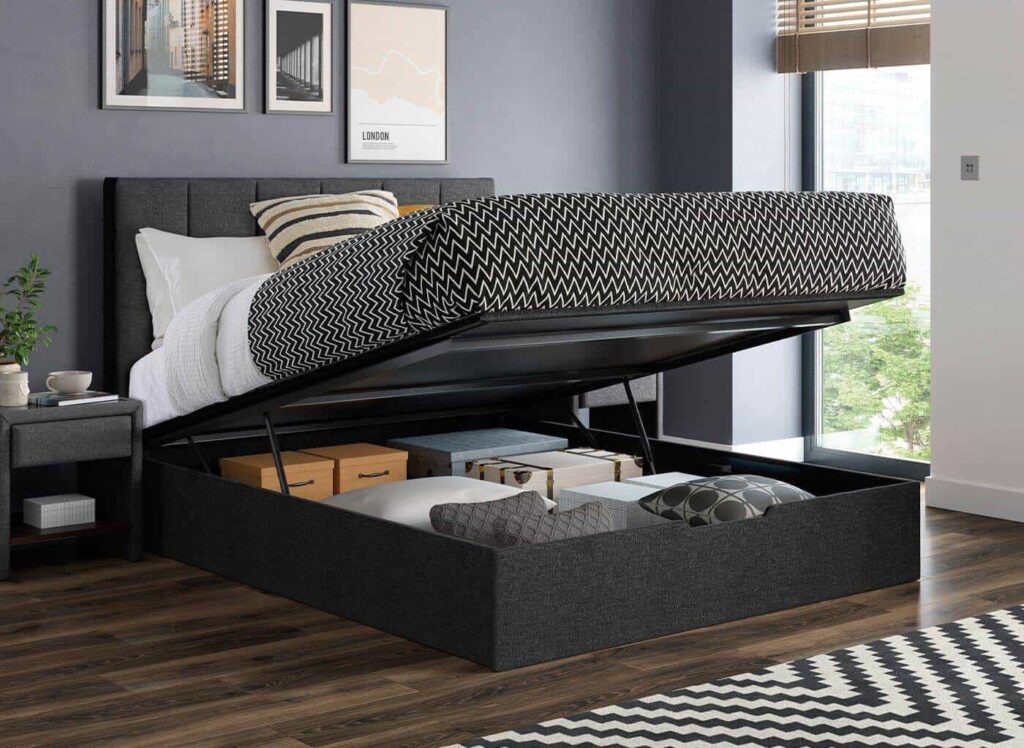 source: aaabeds.co.uk
Every bedroom is almost impossible to keep completely tidy. When it comes to putting stuff away, there's a tendency that you would rather put them all under the bed. But we all know that this quick fix will just contribute to the mess. Eventually, the clutter beneath your bed will accumulate, and revisiting it will be a dusty health hazard.
Ottoman beds, at the very least, try to keep everything nice and neat under the cushions. This is because it has a compartment underneath that could serve as a storage space once the bed is lifted. While this doesn't entirely solve your clutter problem (you'll have to work this out on your own), it will at least keep your bedroom tidy and free from things that could cause you and your family to trip over.
There are many kinds of ottoman beds you can order online. For example, The Luxury Bed Co has a range of ottoman beds that will suit different needs and preferences. While each ottoman bed has variations in its size, the designs and materials used can easily bring life to your bedroom. Here's why: 
It's A Space Saver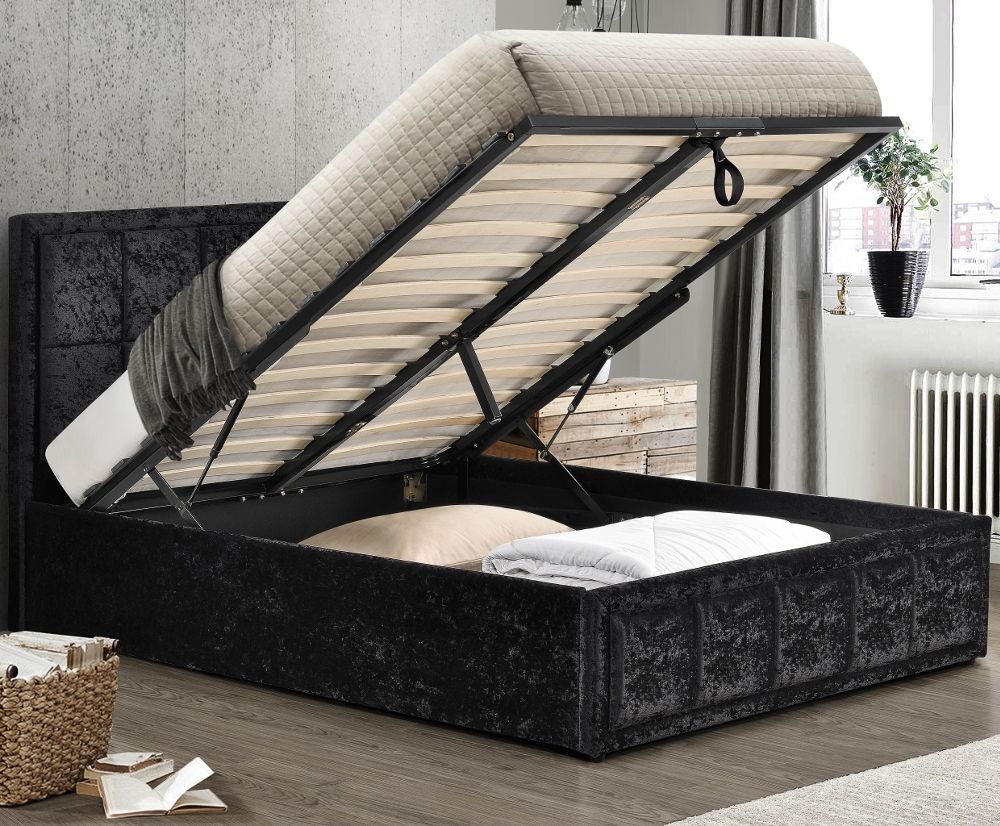 source: happybeds.co.uk
Ottoman beds are quite famous for being able to store almost anything that can fit in them. If you've got anything clunky and annoying sitting in your bedroom that you don't want to be an eyesore, put it in the ottoman. Maybe in time, you'll revisit that discarded object and find ways to make use of it.
If you have children, then getting an ottoman bed is a very good idea. As a parent, you know how kids could get very messy. Their room can easily be filled with a variety of toys, drawings, and materials just lying around. 
An ottoman bed provides a storage compartment where you and your kids can easily put away toys for safekeeping. You don't have to buy a chest or stack plastic containers just to put their toys away. 
It's Ideal For Guest Rooms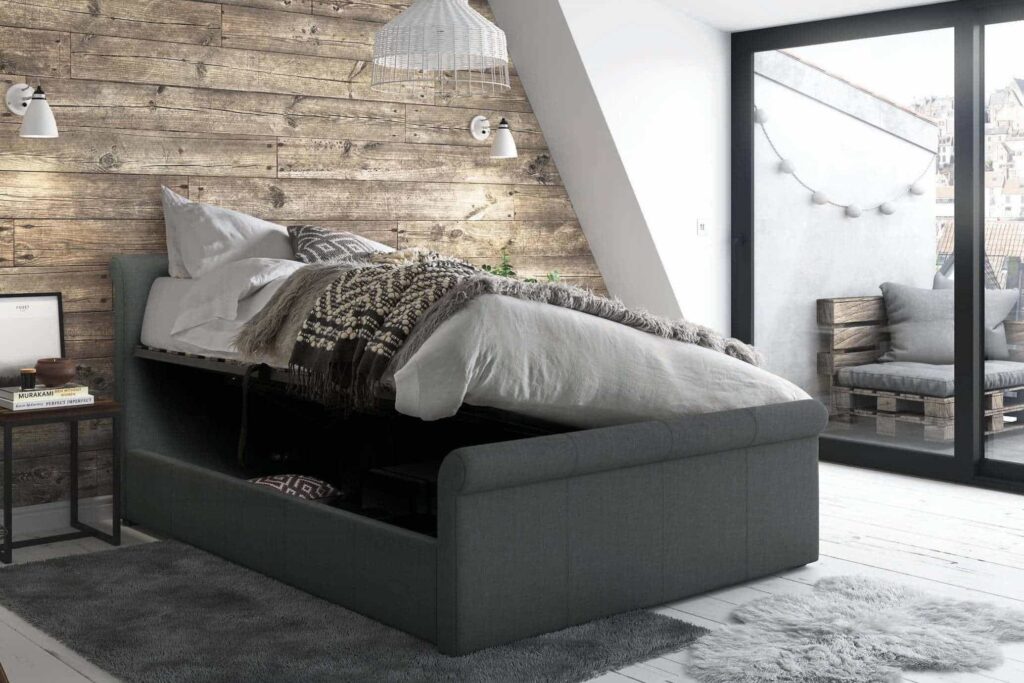 source: standerd.co.uk
If you have a guest room in your house, nothing could be more accommodating than an ottoman bed. Your guests will be able to store their things underneath it. You don't even have to buy a new cabinet just for the guests, since they can temporarily store their belongings in the compartment. Aside from that, extra towels, beddings, and pillows can be stored under the ottoman.
It Comes In Classic And Contemporary Designs
Ottoman beds are also known for their style. They usually come in contemporary designs and are available in soft and neutral colors to easily match a range of wallpapers or themes. If you really want the bed to look luxurious, you can also choose from a variety of headboards that resemble elegant themes. Fabrics can either be velvet, woven, or leather. Each gives a sleek and clean look for your bedroom.
Conclusion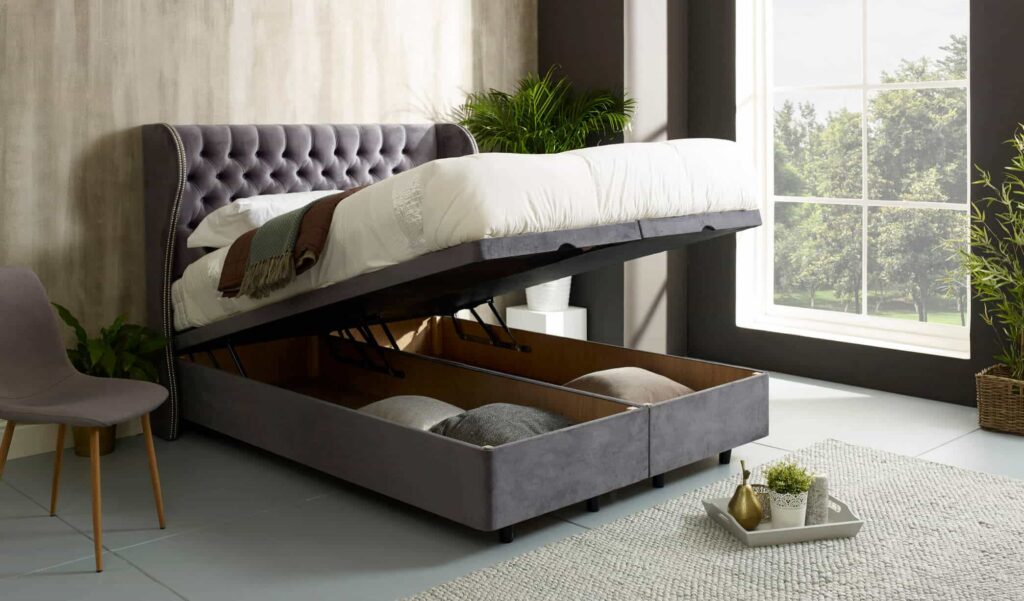 source: dreams.co.uk
If you're looking for both style and function, an Ottoman bed is definitely for you. If you are aiming to have a modern minimalist bedroom, then an Ottoman bed will help you achieve that aesthetic. It comes in varying sizes, just like a typical bed, and its frame and headboard are designed elegantly with either velvet, woven, and leather fabric. But most of all, it has a storage compartment that can be accessed by simply lifting up the bed. 
This storage area helps keep your room clean and tidy. It could also work as a temporary cabinet for guests, or storage for extra pillows, beddings, and towels. Or if you have stacks of files and documents just lying around the room, you can simply chuck it down the compartment and retrieve it for later.