Let's get one thing out of the way: it's not possible to build a 100% fireproof home. However, the way your house is built and the things you place inside of it can limit the spread of fire and smoke. It can also ensure that you can access emergency services when you need them.
In this article, we'll explore what you need to do to build a fireproof house. We'll also look at elegant design features that look incredible while offering optimal protection from house fires.
7 Important Design Elements of a Fireproof Home
Designing a fireproof home is vital for safety, especially during bushfires. To ensure your home is well-protected against potential fires, here are 10 design elements and features to consider.
1. Buy Equipment That Protects you From Fires
source: pinterest.com
Smoke detectors can be one of the most important pieces of alerting equipment, as they can detect smoke in the air. Security systems that monitor your home, such as cameras and sensors, can also be incredibly helpful in alerting you of a fire if you're away from the house.
If you're using fire safety equipment such as sprinklers, life safety equipment, and fire extinguishers, make sure they're rated and compatible with NFPA standards and codes.
2. Rely on ICFs for Your Foundation
ICF foundation, or Insulated Concrete Form foundations, are constructed with foam insulation and a concrete core. The foam creates a stronger, more stable foundation by providing superior insulation and soundproofing. The concrete helps protect from fire, water, and pests. 
This type of construction is perfect for areas with cold winter months, as it provides excellent protection against the elements while also preventing future corrosion and decay. ICF is totally non-combustible, meaning it takes a long time for heat from fire to damage the structure.
3. Build a Fire-Resistant Roof
source: pinterest.com
There are certain roofing materials that are designed to be fire-resistant. Slate, composition shingles, shake, and clay tile can be effective in slowing the spread of fire and offer some safety benefits. Metal roofs are also fire-resistant, with many styles being eligible for a Class A rating. 
Other roofing materials, such as asphalt shingles, should be treated with a fire-retardant or other protective coating to enhance their fire resistance. In any case, proper roofing maintenance and regular inspections can help ensure your roof is in the best condition for fire prevention.
4. Protect Your Doors and Windows
Fire-resistant materials, such as steel, fiberglass, and impact-resistant glass, provide excellent protection against flames, smoke, and heat. For additional protection, use flash suppressors, fire-rated doors (not "fire-resistant doors"), and highly rated fire suppression systems. 
Fire retardant treatments on walls, furniture, and other combustible materials can slow down the spread of fire. When properly implemented, these measures will keep your home safe.
5. Opt for Fire-Proof Siding Outside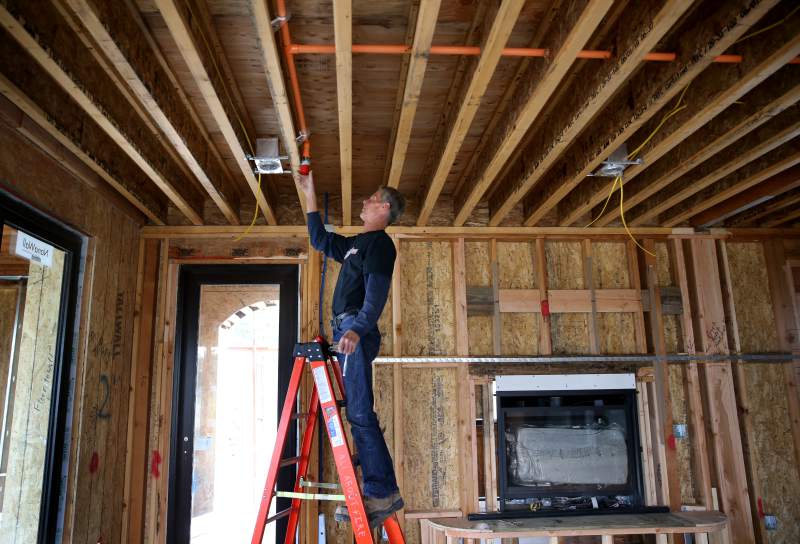 source: pinterest.com
Siding that's made of vinyl or fiber cement are two of the most popular choices for a fireproof home. Both materials are highly resistant to fire. Vinyl siding is able to withstand temperatures up to 700 degrees Fahrenheit, and fiber cement up to an astonishing 2,000 degrees Fahrenheit. 
Compared to other materials, these two siding types offer a higher level of protection against the spread of fires. Vinyl siding is also non-flammable, making it an extremely safe choice. With that said, fiber cement siding is known for its durability and low-maintenance requirements.
6. Consider Your Layout
If you're close to an area that frequently experiences fires, like a forest or rural community, then you're going to need to consider if your home can withstand a nasty blaze. Keep in mind that wildfires typically blaze through faster on an uphill incline and are harder to put out completely.
Consider if firefighters will have easy access to your property if a fire does happen. If possible, replace vegetation with low-growing fire-retardant plants or remove the grass entirely.
7. Remember to Fireproof Your Backyard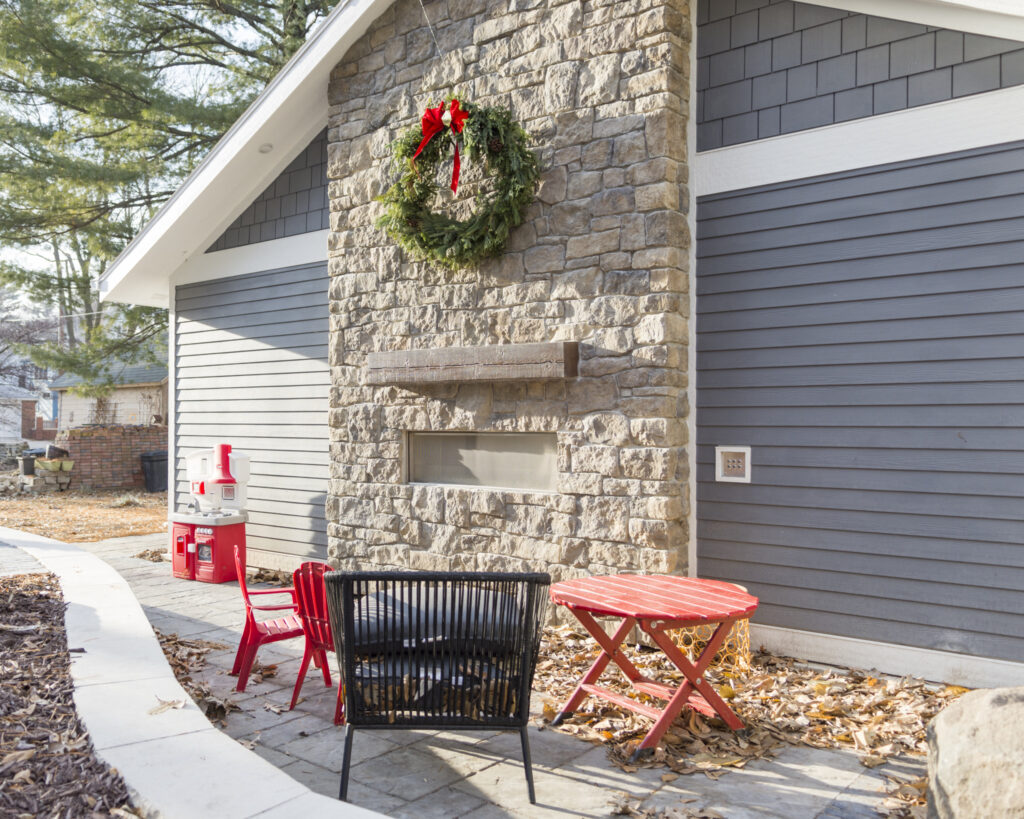 source: pinterest.com
Protecting your home from fire is important, and that extends beyond the walls of your house. To fireproof your backyard, create a safe surface around your home using fire-resistant materials like bricks, concrete, and pavers. Trim your trees and remove any dead plants around the area. 
Next, install fire-resistant fencing or walls for additional protection. This can help create a barrier between your property and any brush fire. Finally, keep a water source nearby, like a pool or garden hose. If a fire does start, it will be easier to put out with a convenient water supply.