One way to increase value and attract potential tenants to your rental property is by applying a fresh coat of paint to the interior. This will create a fresh, modern-looking template for you to start implementing smart designs and other renovations. 
Whether your property is old or new, an all-over paint job on your home's interior can do wonders for your property's success. 
However, when it comes to painting your rental property, you need to pick the right colors that will work for any tenant. Neutral colors work great for rental homes. 
Painting a property can not only increase your home's value, but it's an essential part of owning a rental home. Basic maintenance such as painting, installing flooring, and adding new appliances is necessary for being a good landlord. 
A few things you should consider before painting your rental home are:
What is a good neutral paint color for your rental home?

What is the best paint finish for your rental home's walls?

How can you make your rental home stand out?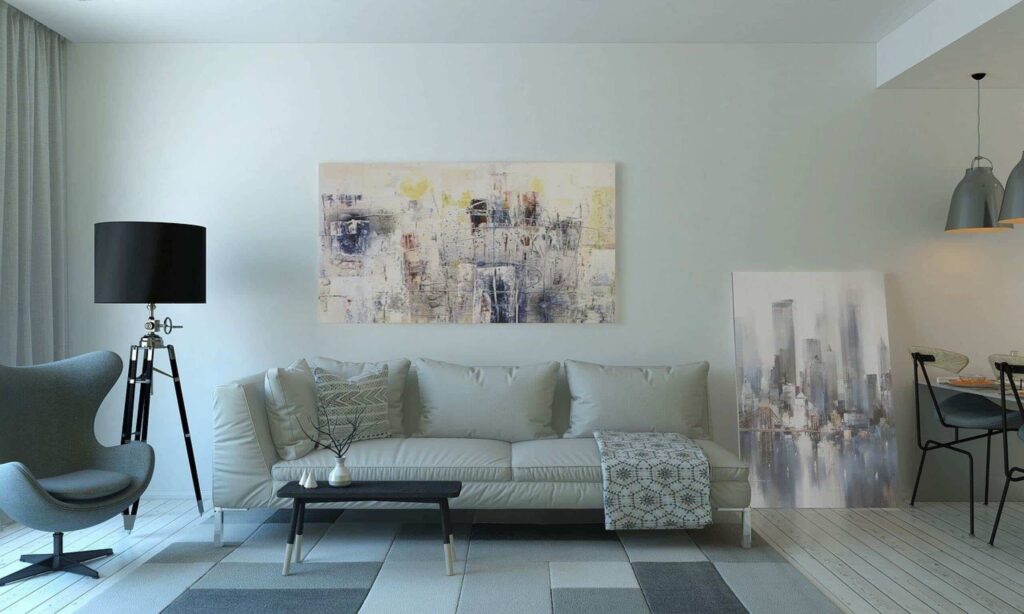 source: mirandagremios.com
What Colors Work Best?
When it comes to picking the right interior paint colors for your rental home, you have to put some thought into it. After all, you're not painting your own living space, you are painting a living space for someone else to enjoy. So, you'll want to choose neutral colors that allow tenants to design their areas with furniture or home decor. 
Although there are many colors to choose from, it's best to choose from a variety of neutral colors. 
Shades such as cream, white or beige are safe colors to consider painting your rental property. Whether it's the living room, bedrooms, or dining area, neutral colors are almost always the safest bet. This way, tenants can have full creative control over the decor and overall look of the interior. 
source: wixstatic.com
What's the Best Paint Finish?
By selecting the right finish, you can ensure the longevity of your interior paint job. Unfortunately, rental homes may experience more wear and tear than a regular typical home. Because of this, it's important to pick a paint finish that will last. 
Here's a list of different paint finishes to choose from:
Flat –

Gives off no shine and shows the appearance of deeply saturated color. However, difficult to clean, so it's best to use this paint in low-traffic areas.
Eggshell

– Has a minimal sheen and hides imperfections well, yet still difficult to clean.
Satin

– This finish has a soft sheen, is easy to clean, and works great in all rooms.
Semi-gloss

– With a glossy finish, this paint works great in high-traffic rooms since it's easy to clean.
High-gloss

– Being extremely glossy, this paint finish repels water and is extremely easy to clean, making it great for areas like the kitchen. 
How Can You Make Your Rental Stand Out?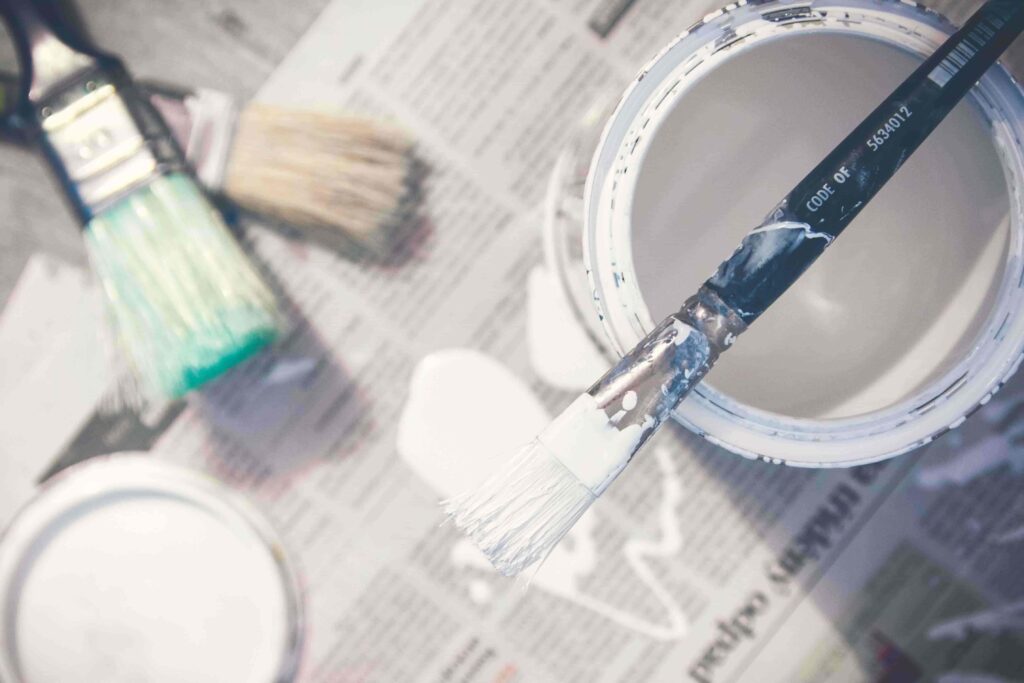 source: landlordzone.co.uk
When it comes to finding great tenants and keeping them long-term, you have to make your rental property stand out. Keeping up with maintenance, adding a fresh coat of paint, installing newer, more modern appliances, and new flooring may be necessary for your property to stand out against others. 
One way to ensure efficiency in your property maintenance is by hiring a local property management company. Need help with your rental property in the Washington DC area? Reach out to your local property management company today.