The kitchen in your house is one room which you need in perfect condition all the time.  But since it is the heart of the house, the kitchen should also be elegant and trendy. If you're doing little house repairs, opting on a complete renovation project, kitchen renovation is a perfect way to begin the change. Kitchen renovations will cost anything from $5,000 to $45,000 or more depending on what you are taking on. To know how much your kitchen renovation costs, read our latest guide. 
These 5 budget kitchens remodel ideas prove you won't have to break the bank to make a dramatic improvement
Don't change the layout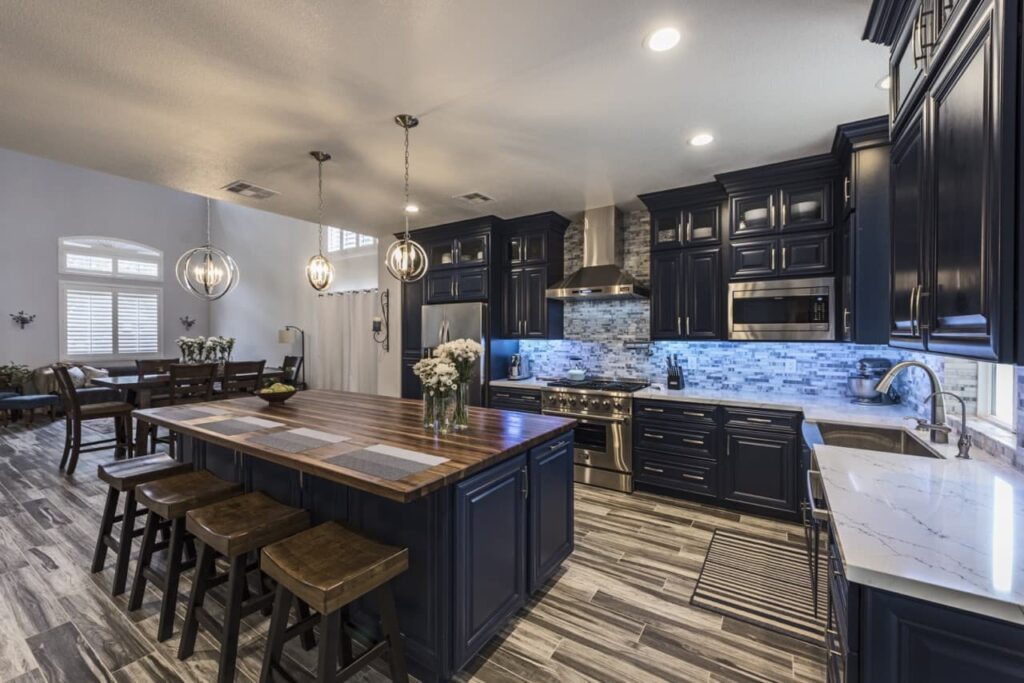 source: brightspotcdn.com
Changing the kitchen design dramatically is the easiest way to increase the remodeling budget. Changing the plumbing for the sink, dishwasher, or refrigerator, for example, generally requires the hiring of plumbers. To install fresh pipes, they'll have to punch holes in the walls, which will contribute to the cost of supplies on top of the labor. Holding the kitchen design basically the same when upgrading the elements inside the structure, on the other hand, is extremely cost-effective. You won't have to install any new plumbing or electrical in most cases.
The easiest way to transform the appearance of your kitchen is to replace the flooring. Add big charcoal or neutral-colored tiles to the room for a totally different look and feel.
Do a paint makeover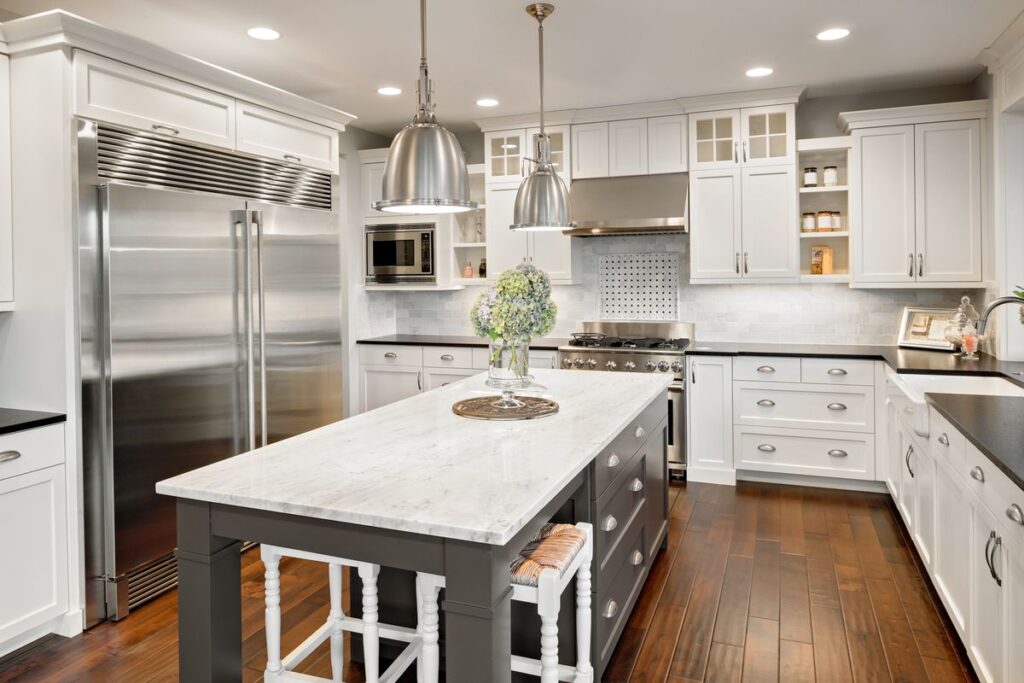 source: thisoldhouse.com
If you want to make a big change on a budget, paint is your way to go. You can improve many elements of the kitchen with a fresh coat of paint. Choose which elements need to be refreshed, from the walls to the cabinets, and get to work. Giving the kitchen walls a coat of subdued color is just what it wants to drive it to the next level. Paint the interior of your kitchen cabinets for a new look if you have a vintage kitchen. Giving the ceilings, door, window frames and walls, a couple of coats of shiny, neutral color or white would immediately brighten up a dull, tired room.
New benchtop
The kitchen benchtop is probably the most distinguishing feature of the space, and it adds to the "character" you're hoping to make. Moreover, having the right kitchen benchtop means that your kitchen is efficient. When cooking, the kitchen benchtops are where you prep your ingredients, cook meals and keep everything you need. Make sure the material you use for your benchtops is high-quality, comes with a good warranty, is corrosion, fire, and water-resistant, and is easy to clean. Natural granite or engineered stone benchtops would be immune to all of the above if you wanted a high-quality product. 
Cheaper materials are more likely to scratch, chip, and stain, meaning they'll eventually cost you more in the long run.
Get some tiles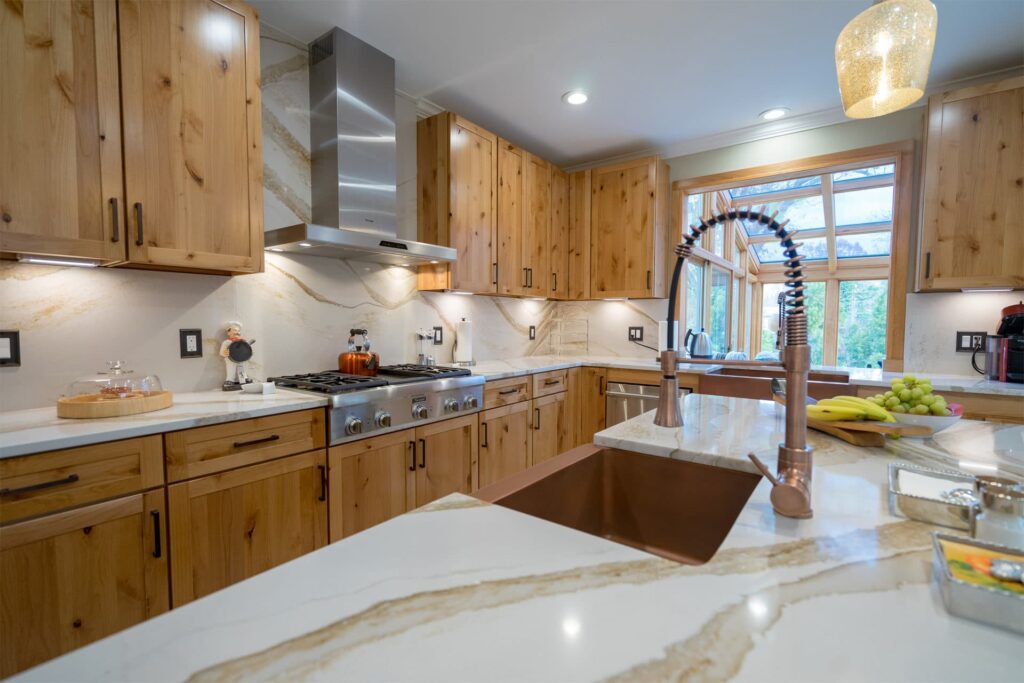 source: kbrkitchenandbath.com
The backsplash tiles should be modern, long-lasting, and complementary to the overall design of the kitchen. Geometric tiles are one of the most common textures available today. It's easy to scrub, resists alkalis and acids, don't collect fat and doesn't succumb to rapid temperature and humidity changes, so it's no surprise. They offer an otherwise plain kitchen a nice pop of color, design and boldness. If you want to swap your old, dull backsplash with a new, fancier pattern, geometric tiles might be the way to go.
If you like the minimalist vibe and do not like bright colors in your kitchen, geometric tiles also look amazing with a neutral color scheme. When done correctly, geometric tiles with delicate styles blend into the color scheme of the room and can help you make the place look fresh and minimal without making it dull. If you can't DIY this, hire a professional. A reputable trade will always provide you with detailed kitchen renovation quotes.
Improve your storage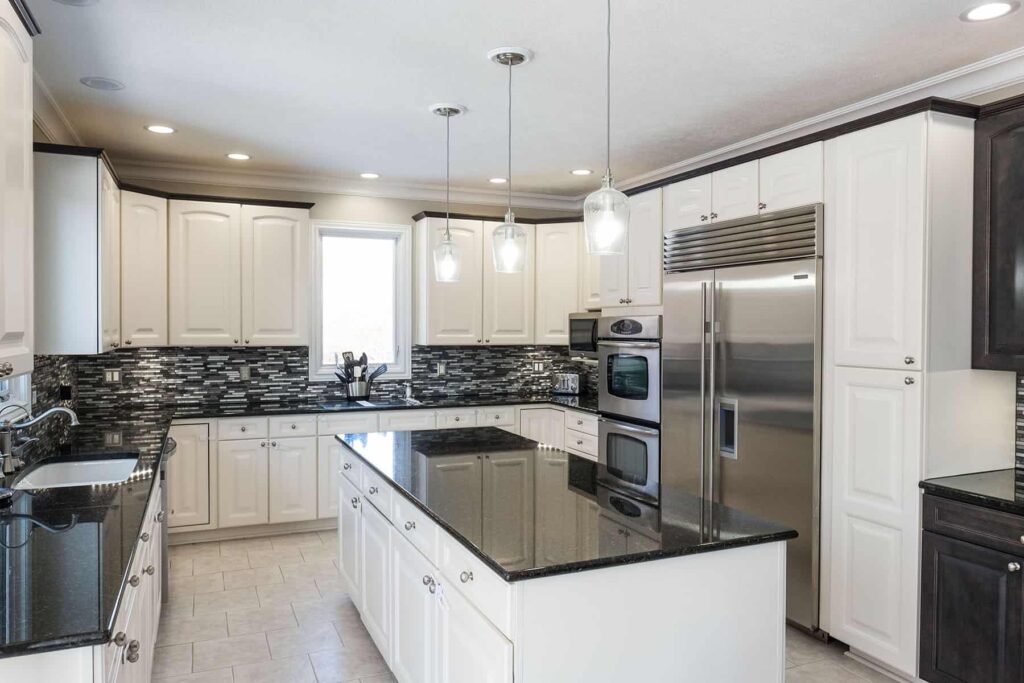 source: callcustombuilt.com
In a small apartment, having a floor-to-ceiling pantry is a great perk. In the kitchens, an increasing majority of homeowners are opting for floor-to-ceiling cabinets. If you don't have enough counter space elsewhere in the room, this is a perfect place to add a lot of storage. A stylish modern pantry with revolving cabinets and hardwood flooring is the perfect way to go. The end result is airy and bright. For a small space, this type of cabinet creates plenty of storage without compromising the look of the kitchen.  In terms of space and layout, this pantry is efficient yet stylish, avoiding clutter in your kitchen. A pantry with a sliding door, open wall cabinets, and a well-designed floor plan is well-organized. The adjustable shelving system provides you with a variety of storage options.