Living rooms are the most central gathering spaces in our homes. In fact, these rooms are so vital that the word "living" is built right into their name. Unlike most other places where specific tasks occur – such as bedrooms for sleeping and kitchens for cooking – living rooms accommodate a variety of different activities. This also means that they require a breadth and depth of lighting to support them.
The takeaway? Living room lighting plans require specific considerations. Here's a closer look at everything you need to know about choosing the best lighting for your living room.
Understand Its Impact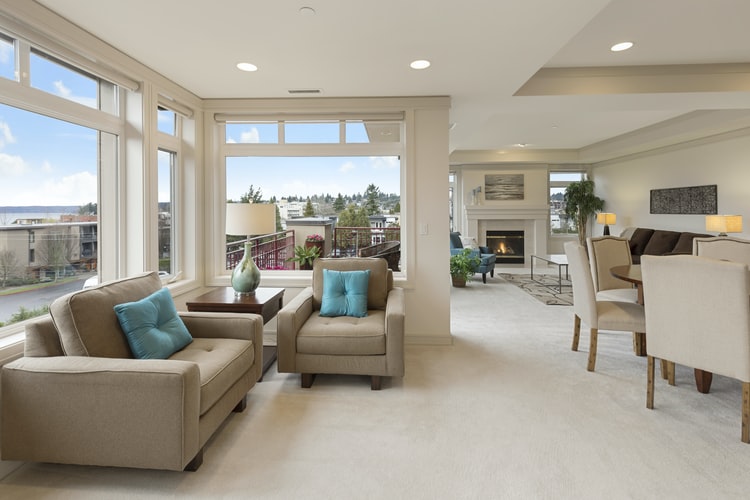 For many homeowners, lighting is an afterthought. This is an unfortunate way of thinking, given the tremendous power and potential of illumination.
Of course, the most obvious purpose of living room lighting is utilitarian. In illuminating our homes, lighting allows us to safely and comfortably conduct our daily activities. Everything from decorative floor lamps to hanging chandeliers provides light to see, eat, read, work, play, and interact by. However, good lighting does much more than support how we live in our homes. It also impacts how we feel in them. While some lighting brightens, energizes, and invigorates, other lighting calms, soothes, and restores. It can even make rooms feel bigger and bolder or smaller and more intimate.
In short, the value lighting brings to our homes, especially in places where we spend a lot of time, cannot be overstated.
Start with a Lighting Plan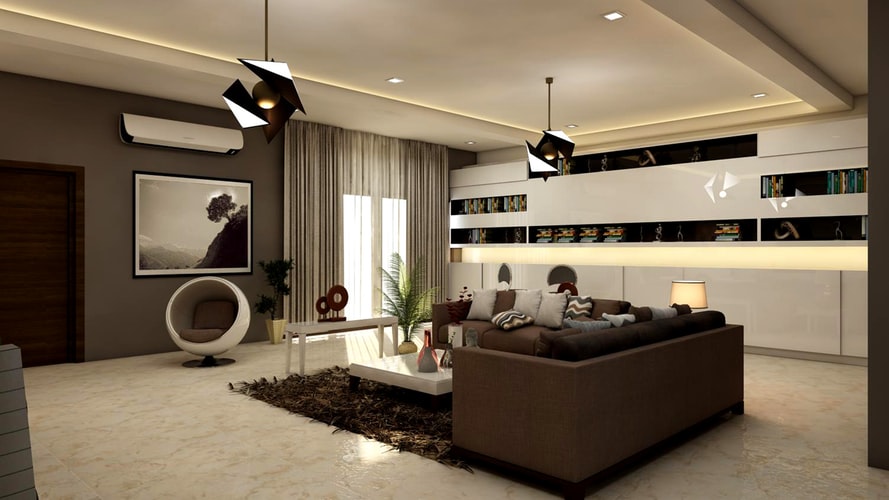 The first step in determining the best lighting for your living room involves understanding your goals for the space. All families use their living rooms differently. For example, households with young children may use their living rooms as playspaces, while those with teens may spend more of their living room time hanging out and watching television. Other common living room activities include reading, relaxing, and entertaining. 
There's no right or wrong when it comes to how you use your living room. However, determining your needs, wants, and goals can help you land on a lighting plan that will allow you to conduct these activities comfortably and conveniently. 
Several additional factors will also guide your lighting plan. These include the size and shape of your living room design, the ceiling height and shape, the color of the walls and furniture, existing light fixtures and electrical setups, shadows and reflections, spatial perception, and points of interest you'd like to highlight.
Incorporate the Three Basic Lighting Types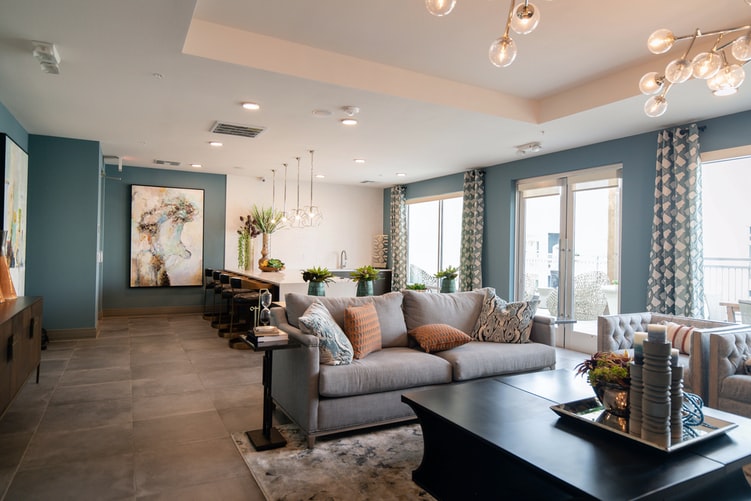 While there's no single best lighting plan for living rooms, nor a single best type of lighting, the most effective lighting plans share at least one thing in common. According to interior lighting design theory, they all incorporate three basic lighting types. These include general or ambient lighting, which provides the illumination required for an interior space to be visible; task lighting, which directs light toward a specific area or task; and accent lighting (like picture lights), which can be used to highlight objects and areas of visual interest.
Together, these three types of lighting add up to a complete and complementary living room lighting plan. Many different light fixtures fall into these categories, such as indoor wall lights, hanging wall lights, wall sconces, and other indoor wall lighting fixtures. Light pendants, decorative floor lamps, and chandeliers are other beautiful examples.
In addition to selecting light fixtures based on the function they'll serve, consider the aesthetics they'll offer. Take high-end lighting from industry leaders like Fashion Light Center, for example. Not only do these fixtures provide beautiful illumination, but they're also mindfully designed to add an elegant touch to any space.
Tips for Choosing Your Living Room Lighting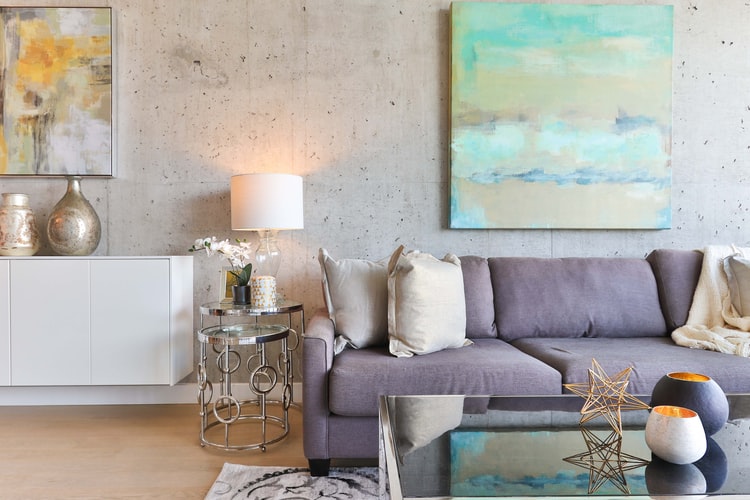 Worried about whether your new light fixtures will coordinate with the rest of your living room and overall interior? Sticking with a common style, color palette, or finish across all of your light fixtures supports a natural and harmonious result. Additionally, considering your personal preferences can help you choose between different lighting styles, such as modern lighting and rustic lighting design.
Interior designer Clary Bosbyshell recently told Veranda of her approach, "In a more modern space, I'll pick simpler fixtures like sleek floor lamps, that translate into the design of the space, whereas a more traditional setting – think of a Georgian house – it's going to be cozier, or maybe have a room that's paneled, so I might go for more table lamps and unique shades."
Lastly, not every bulb is created equal – or appropriate for every room in your home. In general, soft white or warm white bulbs are regarded as ideal for living rooms, thanks to the cozy feel they generate. In addition to the appearance of light, brightness is also a factor. Dimmers are especially useful in living rooms because they allow you to adjust the lighting according to each occasion.
Whether you're designing a living room from scratch or upgrading to create a more beautiful and livable space, the right lighting can make all the difference. Understanding why lighting matters and how to make the most of it can help you assemble a cohesive lighting plan that not only illuminates your living space but also elevates your quality of life.