Bathrooms tend to be on the small side, so homeowners must carefully consider every item they put in the room. The vanity frequently serves as the main focus point of the space, so residents need to ensure they make the right choice the first time. How do you go about finding the right piece for your residence? 
The Process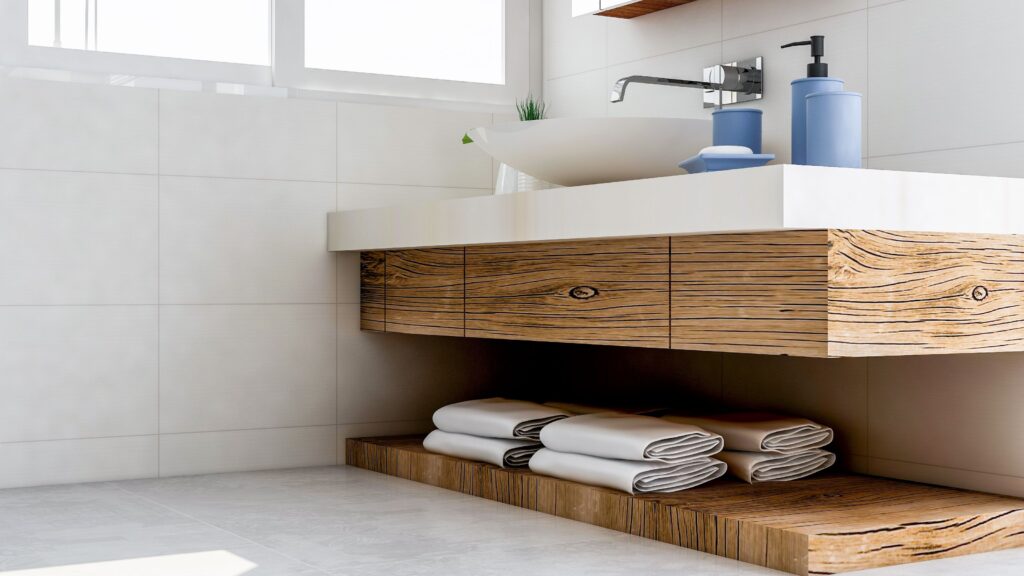 source: thespruce.com
Although it would be very helpful if choosing a bathroom vanity involved nothing more than moving down a checklist, it's not that easy. The owner must put thought into each decision to get a vanity that meets their needs in every way. Unique Vanities wants to facilitate the decision-making process for its customers and offers the following advice. 
Who Uses the Bathroom? 
Men and women need to take into account who uses the bathroom where the vanity will be installed. Furthermore, they must know what the bathroom is frequently used for to choose the right vanity. For example, spouses who share a bathroom may want a double vanity. A single person, on the other hand, would be fine with a smaller unit. 
Women who do their makeup standing at the vanity need space to hold their items. Men may want a counter that will hold their shave cream and other toiletries. This counter space won't be as important in a powder room reserved for guests visiting for a few hours. 
Plumbing Considerations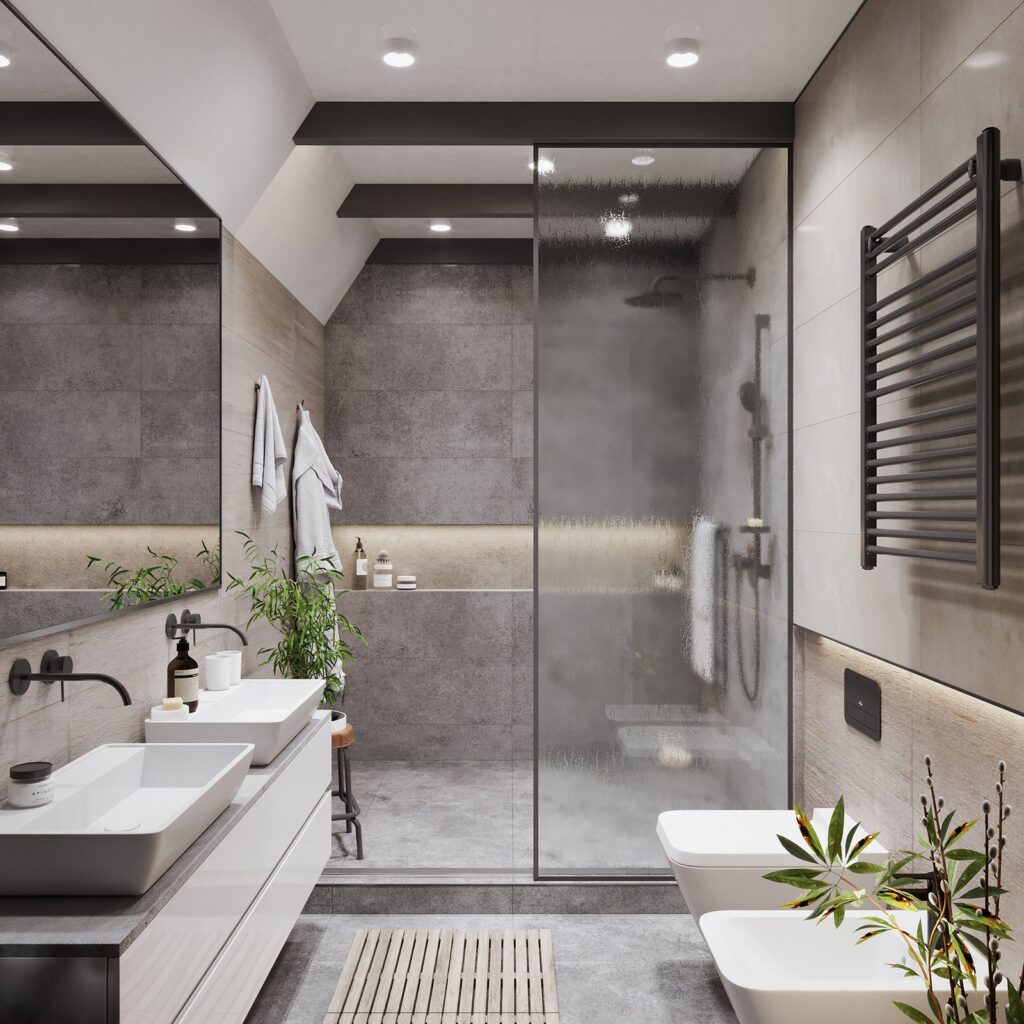 source: pinterest.com
The plumbing currently feeding the bathroom must be taken into account when choosing a vanity. The time and cost involved in making changes to the plumbing will likely deter homeowners from considering this option. Floor-mounted vanities benefit from the standard plumbing configuration. If the homeowner wants to make the switch to a wall-mounted unit, they will likely need to have the plumbing hookups moved to accommodate this change. 
While moving the plumbing can be done, the homeowner must explain what they want. A licensed plumber can then tell them if this is feasible while remaining within the established budget. Sticking with the existing plumbing will help to narrow the vanity choices. Floating vanities serve as another option, but a plumber would have to be consulted here as well to see if this option is possible without changes to the plumbing. 
Placement and Size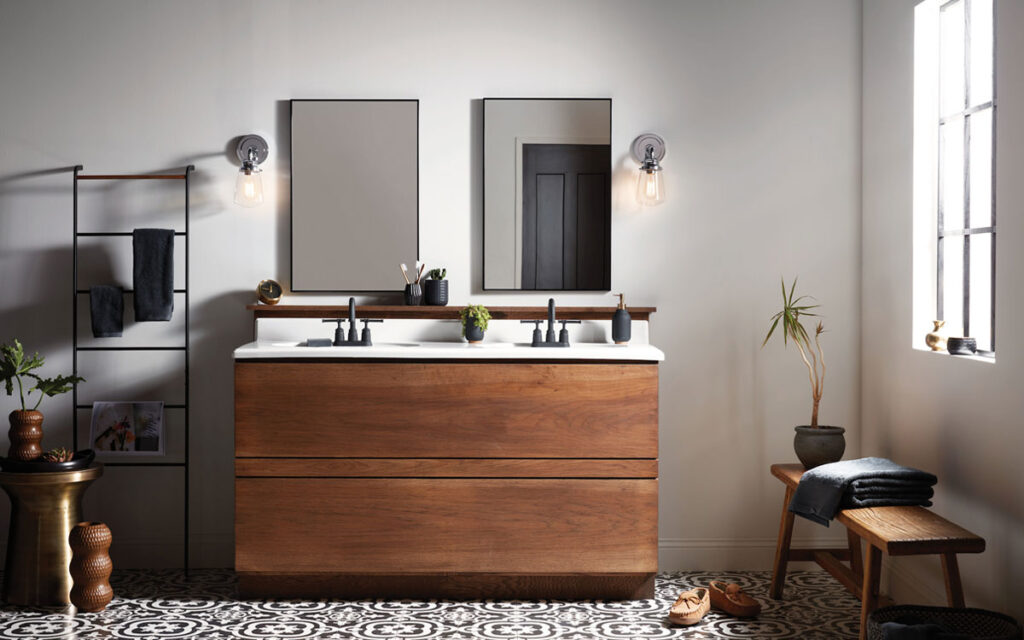 source: lightology.com
While the layout of a bathroom can be changed in many cases, moving a door or wall presents a challenge. Homeowners must decide where the vanity will go and what size unit this space can accommodate. Nevertheless, this is only one thing that must take into account when choosing the vanity placement and size. 
Avoid purchasing a vanity that will be hit by the door when someone opens it. Doing so could damage the vanity and lead to the need for an early replacement. Determine how much distance is needed between the toilet and vanity to prevent bumps and bruises, and take the flow of traffic into consideration. 
To ensure the selected vanity won't become bothersome, find a box of the same size and place it in the room. Spend a day or two using the bathroom normally to see if any problems arise with a vanity of this size. If none do, you'll have a better idea of how your choice will fit in the room. 
Take measurements at this time so you know which size vanity is needed. Small bathrooms can present a challenge, as the options may be limited. However, people will find vanities of every size, so they should be able to find one they love. 
Storage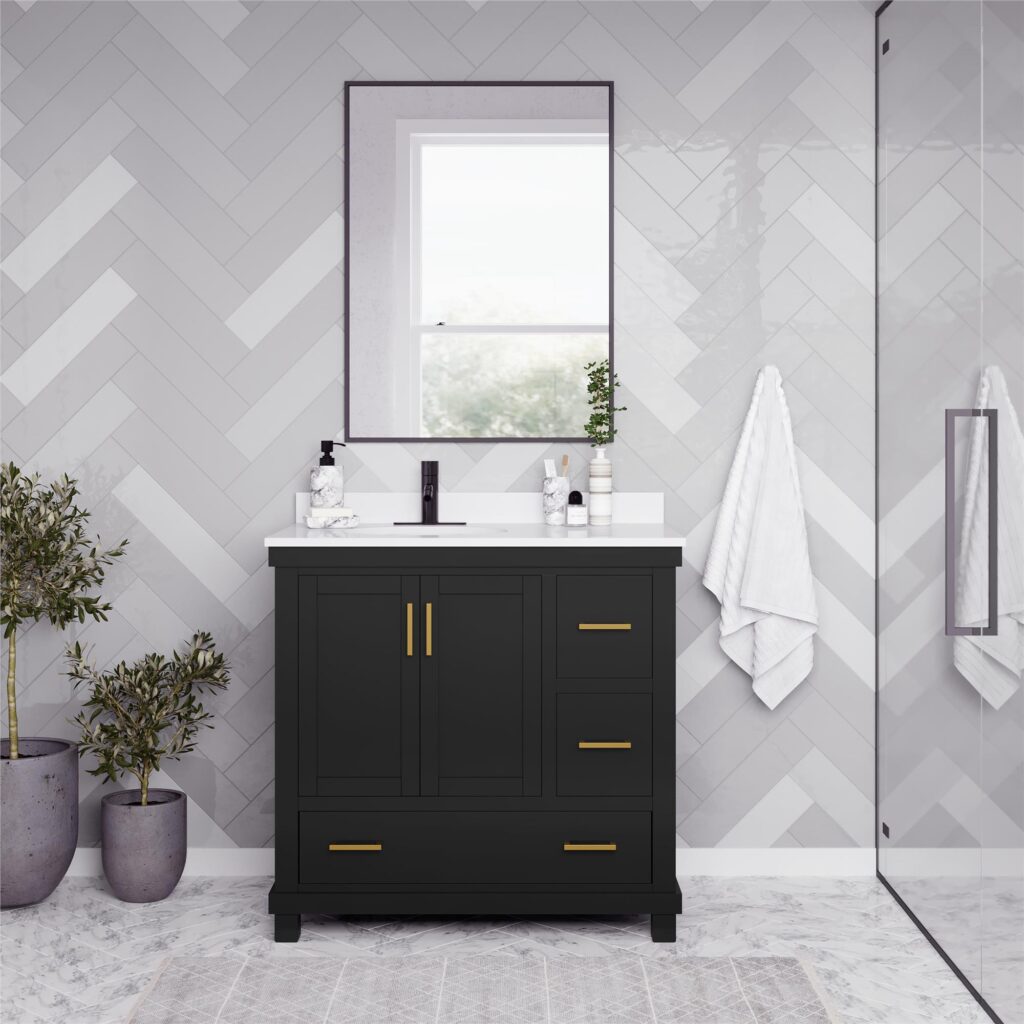 source: pinterest.com
Every bathroom needs space to store items, and a vanity often provides this storage. Look into both drawers and cabinets to see which works for your bathroom. Drawers extend out from the vanity, while cabinet doors swing off to the side. A homeowner must determine if one is more appropriate or if either will work for the space. If storage space is limited for any reason, look at other options to maximize every inch of space in this room. 
The Sink
Individuals often focus on the fixtures when choosing a sink, completely overlooking the bowl or basin. Don't make this mistake, as the bowl affects the look and function of the vanity. Consumers often become overwhelmed by the sink choices, but they don't need to be. Determine how much counter space is needed and subtract this amount from the overall counter size. This tells you how much room you have for the sink. 
A sink remains a necessity in every bathroom, but that doesn't mean it has to take up an excessive amount of space in the vanity. Consider all types of sinks to find the one that fits your vanity and your requirements. Vessel, undermount, and all-in-one styles should be considered at this time. 
Materials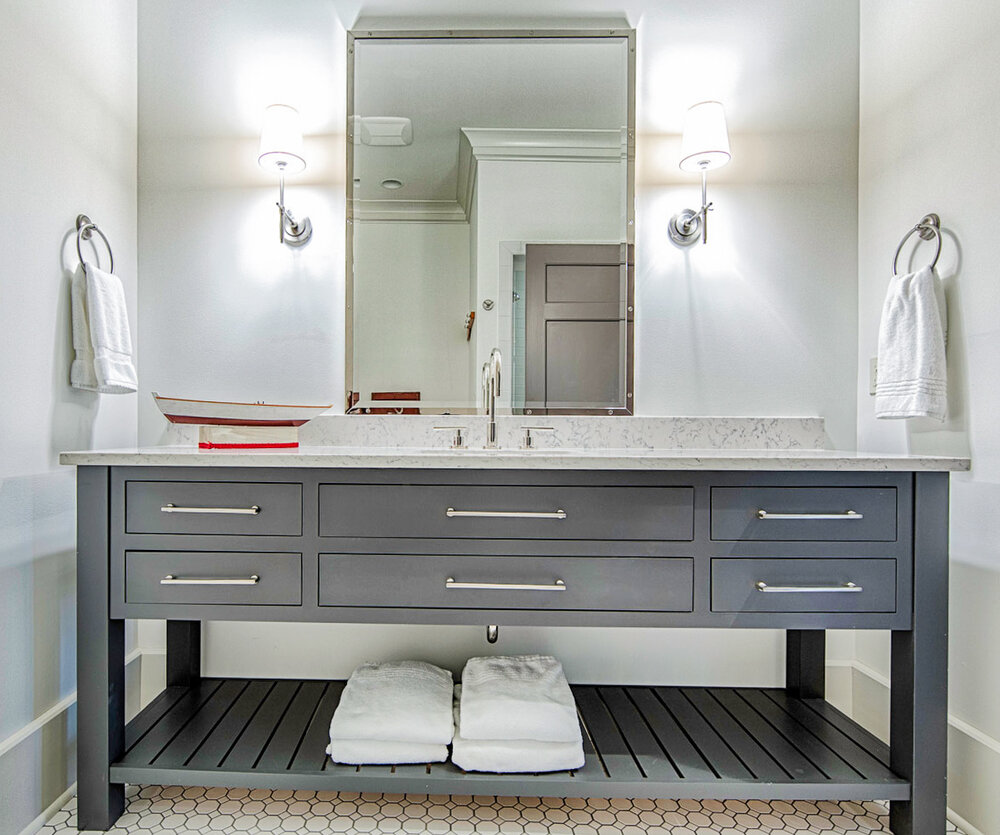 source: pinterest.com
Vanities come in contact with numerous substances throughout their lifespan. Water remains the most common, but chemicals in cleaning products can harm the unit. Makeup, hair appliances, and more will end up on the vanity surface at some point, and all can harm the unit. Furthermore, the vanity sits in a humid room, so it must hold up under these conditions. 
Keep this in mind when comparing vanities and choose materials appropriate for warm, moist conditions. Many people choose thermofoil, laminate, or wood veneers because they can withstand harsh conditions. Avoid surfaces that require grout, as it is hard to clean. 
No Wrong Choices
Personal taste comes into play when a person purchases a vanity. You are the one that lives in the home, so choose something you love and want in the home for years to come. If help is needed in this area, work with a bathroom design specialist to find the perfect vanity for your residence. 
Your home is a place to get away from the world. Make certain every item in it is exactly what you want. This includes the vanity in your bathroom. With many styles and sizes to choose from, finding the right unit has never been easier. Achieving this goal may require help from the design specialist, but that's what they are there for. Don't hesitate to ask for assistance so you make the right choice the first time.