Freestanding wardrobes can be appealing and give your bedroom a laid-back feel. On the other hand, fitted wardrobes are one of the most effective ways to make the most of the space within your sleeping quarters, especially if you have awkward angles; a fitted wardrobe can make your bedroom look streamlined.
Your furniture choice comes down to personal taste, space, and budget. If you decide upon a fitted wardrobe, The Wardrobe Hut can help you create one to fit in your home's space and color scheme.
The Pros and Cons of Fitted Wardrobes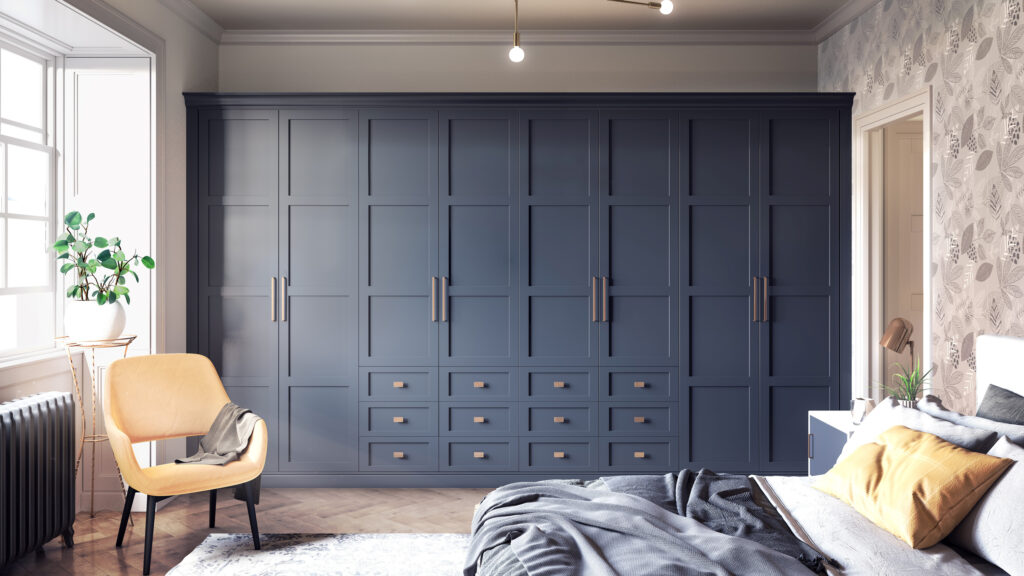 source: pinterest.com
A fitted wardrobe may or may not be suitable for you, so it helps to consider the following pros and cons of a fitted wardrobe:
The Pros
1. Adds a Personal Touch To Your Bedroom Decor
A bespoke wardrobe can be fitted to meet your individual requirements, and there are numerous door designs from which to choose to suit your style. With a freestanding wardrobe, what you see is what you get. A tailor-made wardrobe also allows for storage versatility.
2. High Quality
The quality of bespoke, fitted wardrobes tends to be higher than the flat pack version. It's a worthy investment as they last longer, so you don't need to replace them – this saves you a lot of money long term. 
3. Maximum Use of Space
source: fittedwardrobesideas.com
A fitted wardrobe with sliding doors can be beneficial if you don't have much room, while a freestanding wardrobe has too much free air surrounding it, which doesn't allow much space use. A custom wardrobe will fit your space perfectly as it uses every inch of space. 
4. Allows More Natural Light into the Room
Freestanding furniture can block natural light in a room as they are not designed to correspond with individual spaces. Natural light brings so much ambience into a room, but, a well-lit room helps you find things more efficiently, which helps in the morning.
5. Increases Your Property Value
Bespoke, fitted wardrobes can add value to your property as potential buyers see this as a luxury item. It saves any potential buyer a lot of money having to purchase extra furniture, making the house ready to move in.
The Cons
1. The Cost
source: ashfordkitchensandinteriors.co.uk
Made-to-measure wardrobes are generally more expensive than freestanding ones, depending on the size and design. It helps to understand that this is a long-term investment.
2. Wait Time for Installation
One of the biggest downsides to buying made-to-measure furniture is the time it takes to build and fit. A fitted wardrobe can take anywhere between 2 and 3 months to make and install. In comparison, freestanding furniture is ready to take home today.
3. Lack of Mobility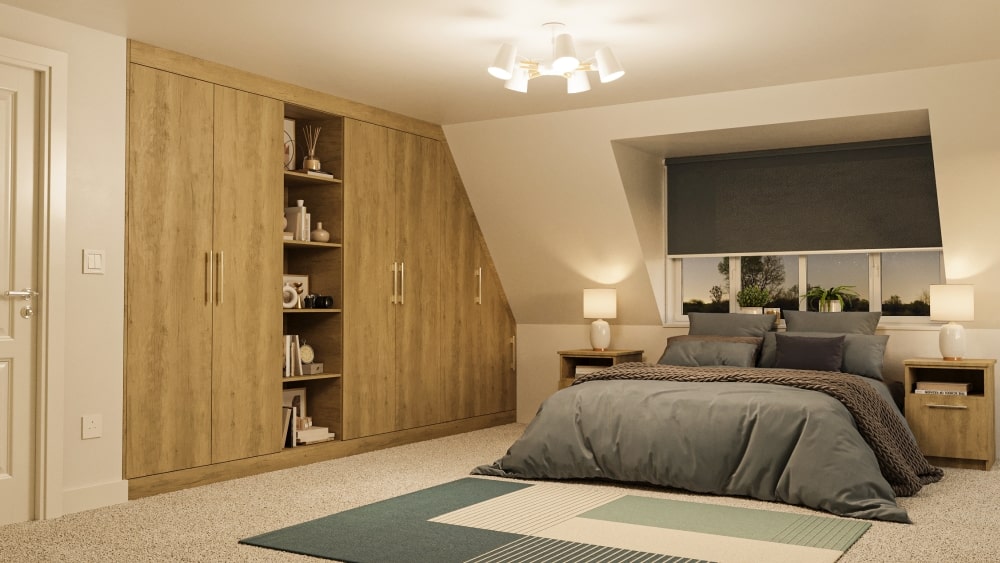 source: pinterest.com
Fitted wardrobes are stuck where they are, and you cannot move them if you decide to change your location. However, it's not uncommon for people to leave or sell their furniture before they move.
Final Thoughts
Deciding between a fitted wardrobe and a freestanding wardrobe is a decision that requires careful consideration. Hopefully, the list of pros and cons as outlined above will help you to decide which one is right for you. Should you opt for a fitted wardrobe, the wardrobe Hut, with its dedicated and professional team, can create a fitted wardrobe to suit your space and decor.