Is your conservatory not looking as you pictured it in your head? If you're looking through various conservatories in Essex for some inspiration or ideas but still can't seem to make your own one stylish enough, don't worry. There are still plenty of ways for you to make your conservatory spark joy through simple or grand changes.
That said, you can definitely save your conservatory from looking dull and uninviting. And if you're facing such a problem, here are different ways you can do to make your conservatory more stylish below!
Decorate it with Stunning Blinds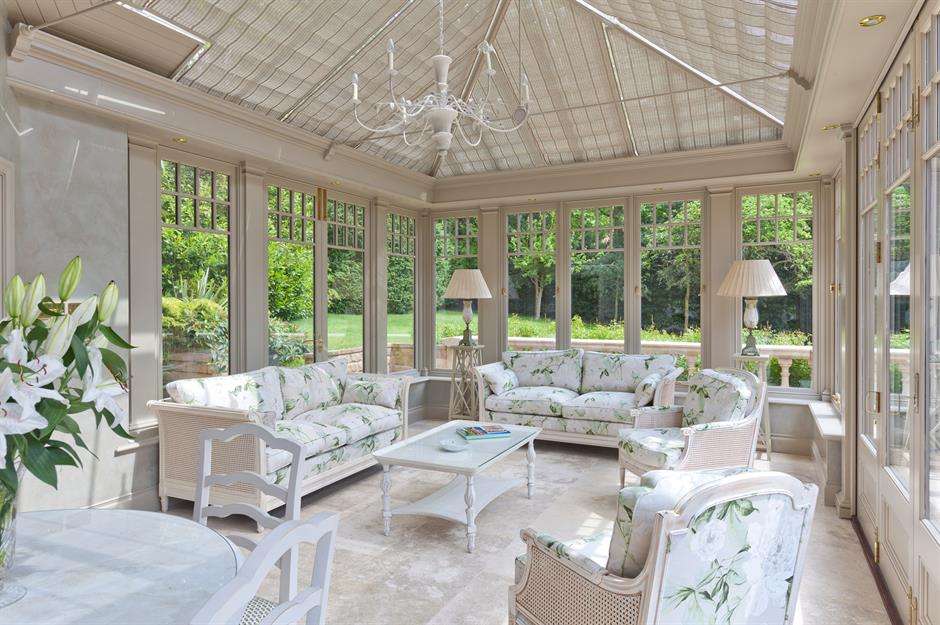 source: pinterest.com
Adding blinds won't just provide your conservatory with beautiful accents. These blinds will also protect the furniture and decor in this sun-lit room from getting damaged under the sun. Furthermore, blinds are also a great way to easily control the light and temperature of your conservatory!
Just make sure to pick a style that greatly complements your conservatory's theme, and you'll be good to go. You can even have color coordinated with the rest of your furniture to your liking for a more put-together look.
Keep Things Looking Fresh By Adding More Foliage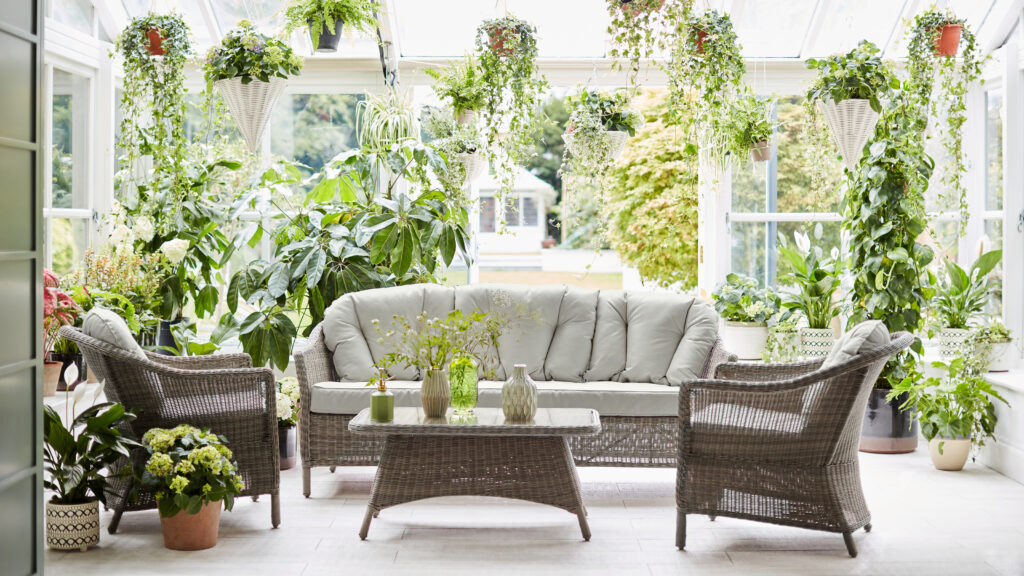 source: pinterest.com
Are you looking for a way to keep things looking fresh in your conservatory? Adding foliage might be a solution that'll work wonders for this part of your home. Besides, a plant's luscious green and teal shades will brighten your conservatory and provide it with more pops of colour.
Moreover, it's also a fantastic way of seamlessly blending your conservatory with your garden. And since it's well-blended to your garden, staying in this area will make it feel like you're spending your time outdoors without stepping outside!
Make Heads Turn with Bold Statement Furniture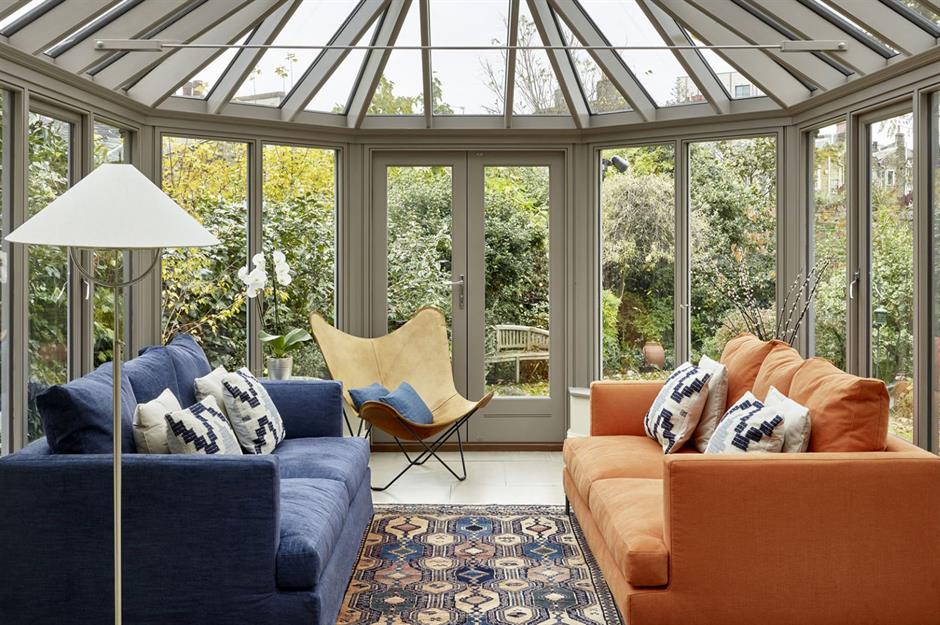 source: pinterest.com
The first thing that likely comes to mind when thinking of conservatories in Essex is a tranquil-looking space. After all, most conservatories are loaded with rattan or wicker furniture and fresh decorations. But you don't have to stick to these standard styles if you want to take things to the next level.
So, feel free to go for bold statement furniture to dramatically transform the overall look of your conservatory! For starters, you can go for modern glass dining table sets, rugs with big prints, modular couches, and the like. The choice is all yours when spicing up your cosy little space.
Dedicate a Space for Inviting Furniture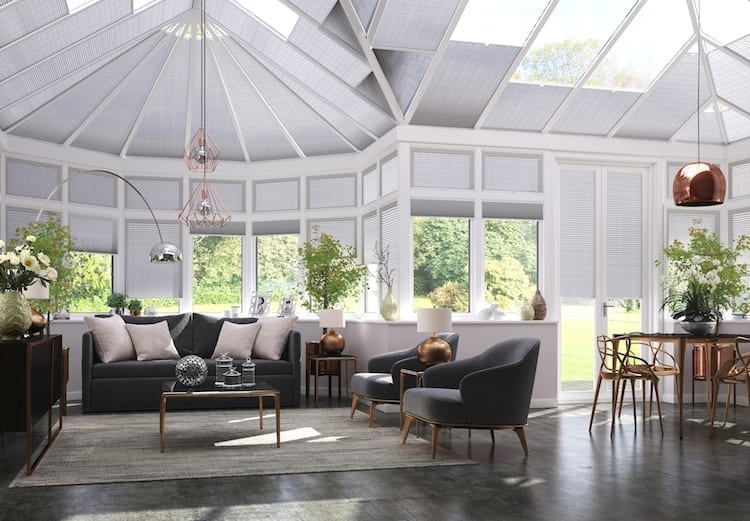 source: lovechicliving.co.uk
Thanks to the ample amount of lighting in conservatories, setting up a space for gatherings like tea parties here is a wonderful idea! To do that, you can dedicate a space for inviting furniture. This includes adding a comfortable sofa or armchairs around a coffee or dining table.
And if you're thinking of even holding your brunches here, you can opt for a complete dining set that matches the room's overall theme. Once again, it's all up to you.
Wrapping Up
Conservatories in Essex are a great way to welcome more light and space in your home. Furthermore, it's also a great way to put your garden's extra space to good use. And if you're having a hard time making this space look extra beautiful and homey, just refer to the tips listed above. Good luck styling your conservatory!