In most people's minds, making improvements to the home usually involves a kitchen renovation or a bathroom makeover. However, there are other ways to improve both the aesthetic and functionality of your home. If you live in a multi-story house, one of these ways would be installing a residential elevator. It's unique, highly customizable, and convenient. The first question most people ask, though, is how much this would cost. As it turns out, the total cost will depend on many different factors, so there's a ton of variation in what people pay for their home elevators.
For example, you'll pay one price if you get a pneumatic elevator from a company like Pneumatic Vacuum Elevators, and a much different price if you have a vertical platform lift elevator. The good news is that if you are seeking elevators for homes, there are plenty of residential elevator options available to fit your needs. From drive types to customizations, there are all kinds of ways to make this investment count.
Residential elevator cost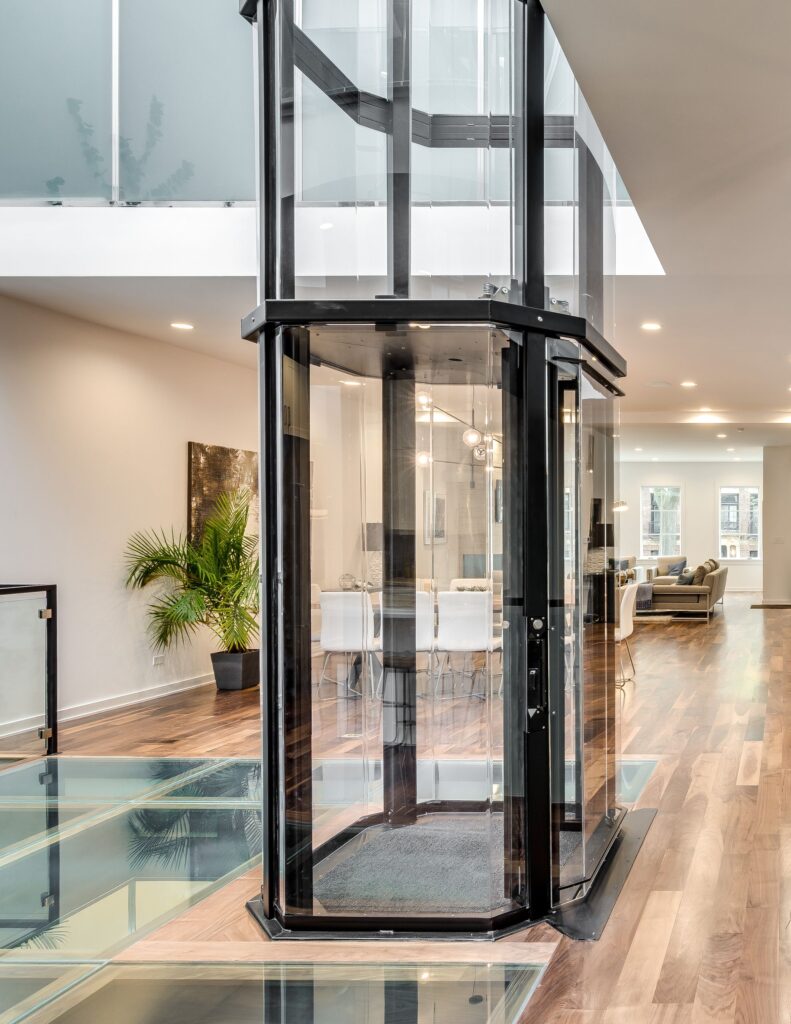 source: pinterest.com
Given that every residential elevator project is unique, the cost to install an elevator in your home can vary depending on a number of factors. On average, someone in the US who's getting a 2-Stop residential elevator will have a starting price of around $35,000 just for the elevator equipment. This budgetary price is not factoring in installation cost and pre-construction work required. Why such a huge cost range? It's because of the variations in things like:
The level of customization

The elevator's drive type

The number of floors in the house

The elevator's size

The amount of labor involved

Permit & Application Fees
Understanding the factors that go into the cost of a residential elevator
Choosing the kind of elevator you want isn't as simple as picking out a new set of kitchen cabinets; there are all kinds of different factors to consider, which is mostly why the price can vary so much.
Equipment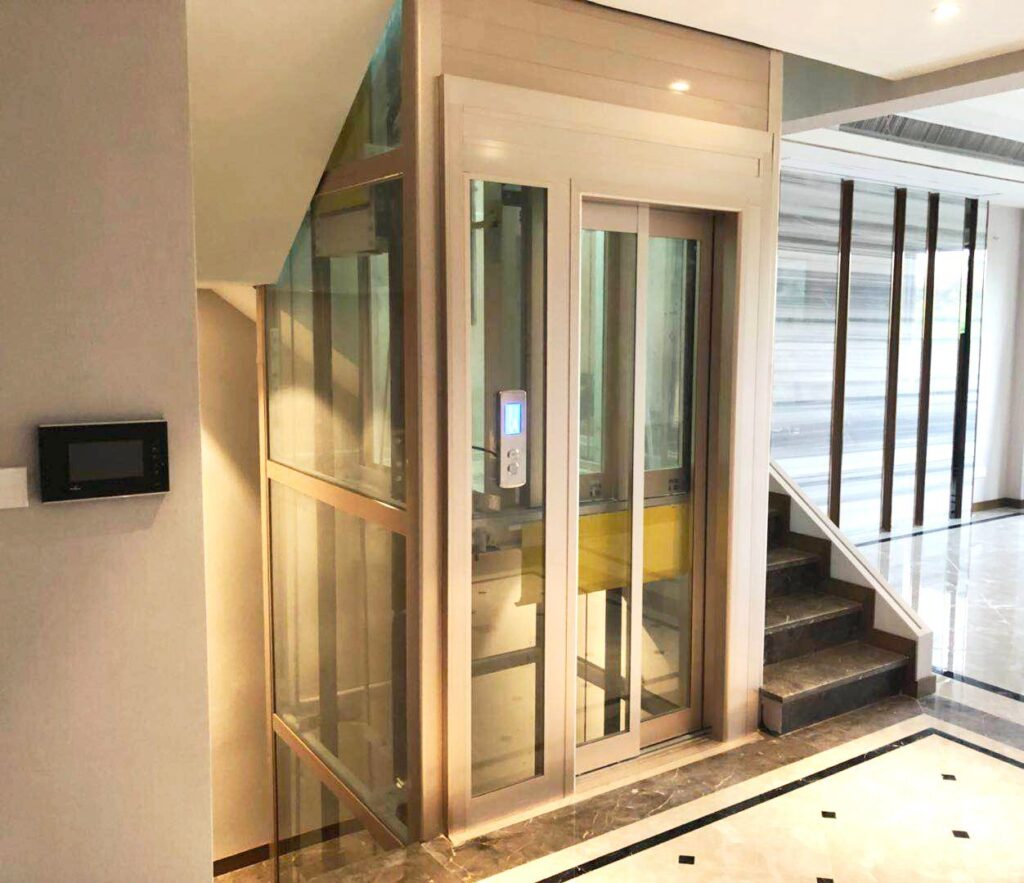 source: pinterest.com
Some elevators require an entire room for the mechanical equipment involved, depending on which type of drive shaft they use. Not only will the equipment add to the price tag, but many traditional elevators also require a mechanical room (or remodel an existing room) to accommodate the equipment. If you want to safeguard against power failures, a backup battery system could also be included.
The amount of site prep needed
Every home is different, and not all of them will automatically have a suitable spot for an elevator to be installed. In some cases, it might be necessary to knock out part of a wall (or more than one wall) to create a space for the elevator shaft. Other technologies like the Vacuum Elevator are self-supporting and require less pre-construction than traditional elevators. Regardless of the elevator chosen, a considerable amount of planning will be required; for example, the contractor would have to make sure that they weren't damaging any load-bearing parts of the house. 
This part of the cost will actually be lower if the elevator is being installed as the house is being built. If it's put in as part of the house's design, it won't be necessary to reconstruct or remove anything. 
Size
Whether you are seeking a space-saving elevator or one large enough to fit a wheelchair, the size of the elevator will impact the total cost of the project. Depending on size of the equipment, installation time could take longer. It's possible to opt for a smaller home elevator to save on the cost, but other factors like functionality and convenience should be considered too.
Customizations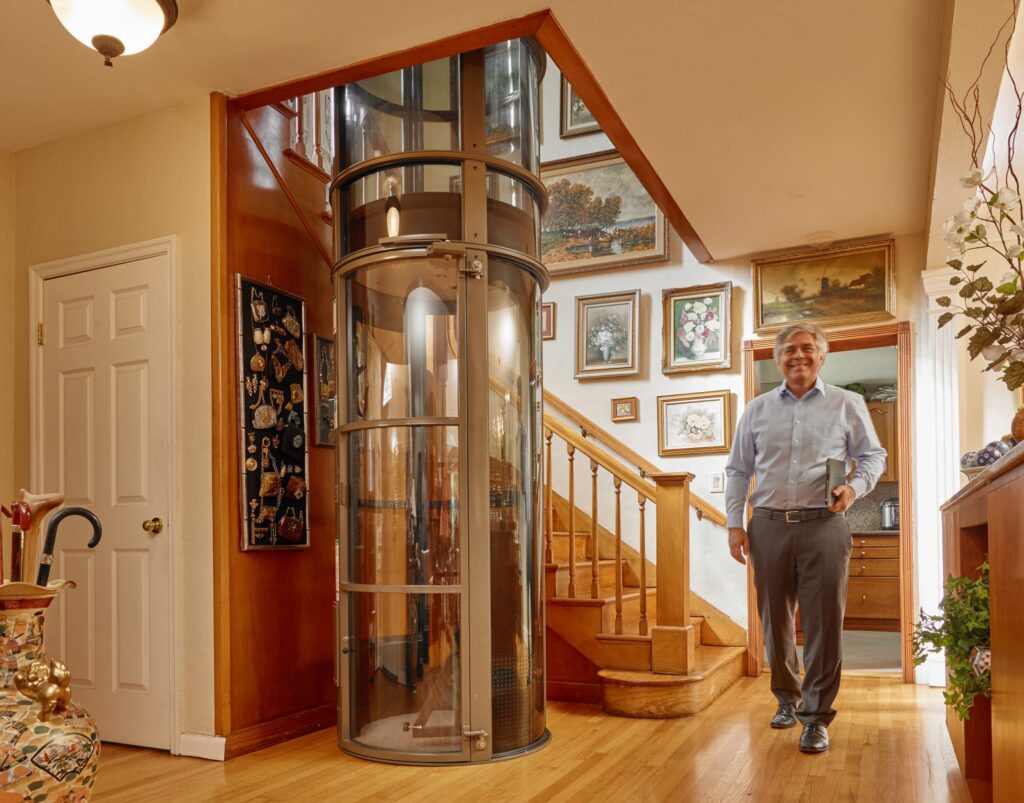 source: pinterest.com
This is one factor that can have a huge influence on the total cost of a home elevator, mostly if you want to go all-out on options & upgrades. With a variety of innovative features available, homeowners can choose which upgrades to purchase that matches their home elevator needs. However, you can still have an aesthetically pleasing elevator without customizing it. For instance, pneumatic elevators are panoramic in design which adds a sleek, minimalist, and modern addition to any home. If you're interested in personalizing your elevator, though, there are plenty of options. You could get something that's art deco, vintage Victorian, or whatever would mesh with the style of your house. 
Number of stops
Most residential elevators can cover between two and five floors. If you want your elevator to extend past two stories, the cost will vary depending on the total length and number of floors traveled. If the elevator is mainly being installed to help someone who struggles with stairs to navigate the home, it's possible to only install the elevator on select floors rather than all of them.
Drive type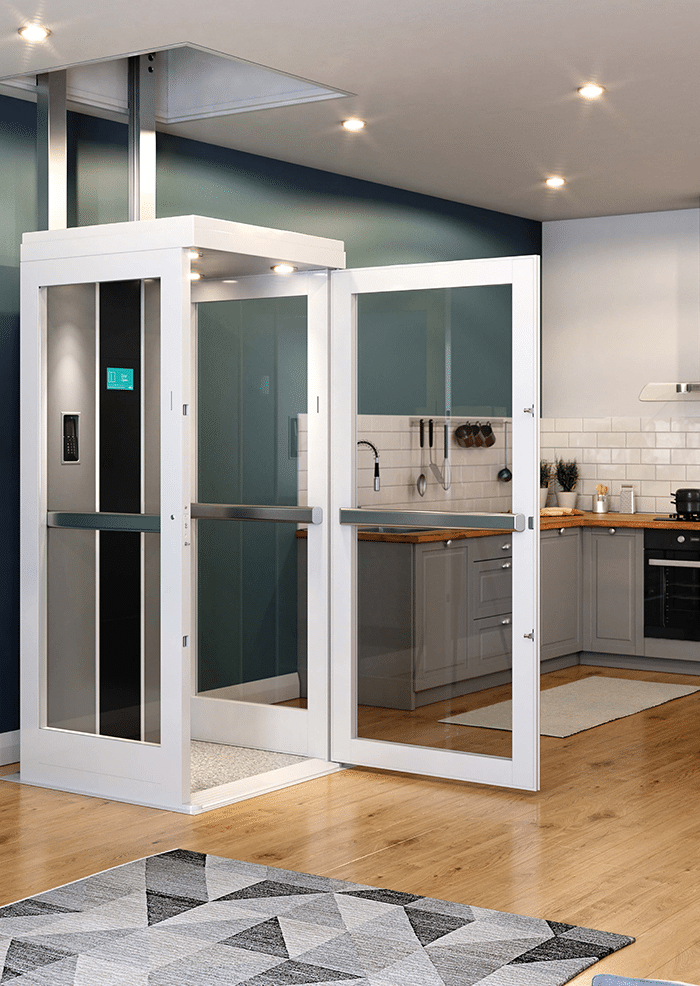 source: pinterest.com
From hydraulic, to cable shaft, to pneumatic elevators, you can expect different prices for each type of elevator. The technologies that go into these drive shafts vary in complexity, bulk, and maintenance costs, which is why some cost more than others.
Labor
There will obviously be a certain amount of labor involved in an elevator installation, but it varies from one job to the next. Since some installations are done in already-built houses, they typically require higher labor costs. The need for a separate mechanical room will also make labor costs go up.
Why choose an elevator and not a stair lift?
In some cases, home elevators are installed mainly to help with mobility between floors. Seniors sometimes struggle with going up and down stairs, and an elevator lets them move through a multi-story house more easily and safely. However, stair lifts can accomplish pretty much the same goal, but at a much lower cost. So why choose an elevator?
Well, just because an elevator is installed to help with mobility doesn't mean it can't serve other purposes too. It can carry more than one person at a time, or carry a person plus some heavy belongings which would be a nuisance to haul upstairs themselves. There's also the fact that a residential elevator is simply more luxurious, contributing to a more comfortable life. Home elevators also increase the property value and interest in the residence if ever you look to sell in the future. With a stair lift, it would only fulfill a temporary solution: taking one person up and down a flight of stairs. In many instances, homeowners remove the stair lifts when selling the home whereas a home elevator enhances the prospective buyers interest. 
No matter what they cost, home elevators can add value to almost any residence
Home elevators are an investment that can make navigating a multi-story house much more convenient. Regardless of the type of elevator you get, it's sure to add a sense of luxury and the good life to any house – something that many people think is well worth the cost.