Any metropolis cannot boast of clean, unpolluted air. Air conditioners operating are exposed to a huge amount of dust daily. Therefore, maintenance of household air conditioners must be carried out at least twice a year. An exception is those units, which work little and not intensively, 3-4 months a year. Low-intensity air conditioners, which are used only for a couple of months during the season, should be serviced and tested once a year.
Pollution of the air conditioner affects the operation of the device. For example, a filter clogged with dust will allow less air to pass through – as a result, the room cools down more slowly. And if the device is not cleaned at all, the air conditioner will simply break down long before the end of its service life declared by the manufacturer. Prices for air conditioner maintenance are not as high as buying a new device, so it is not worth saving in this way.
Peculiarities of Air Conditioner Operation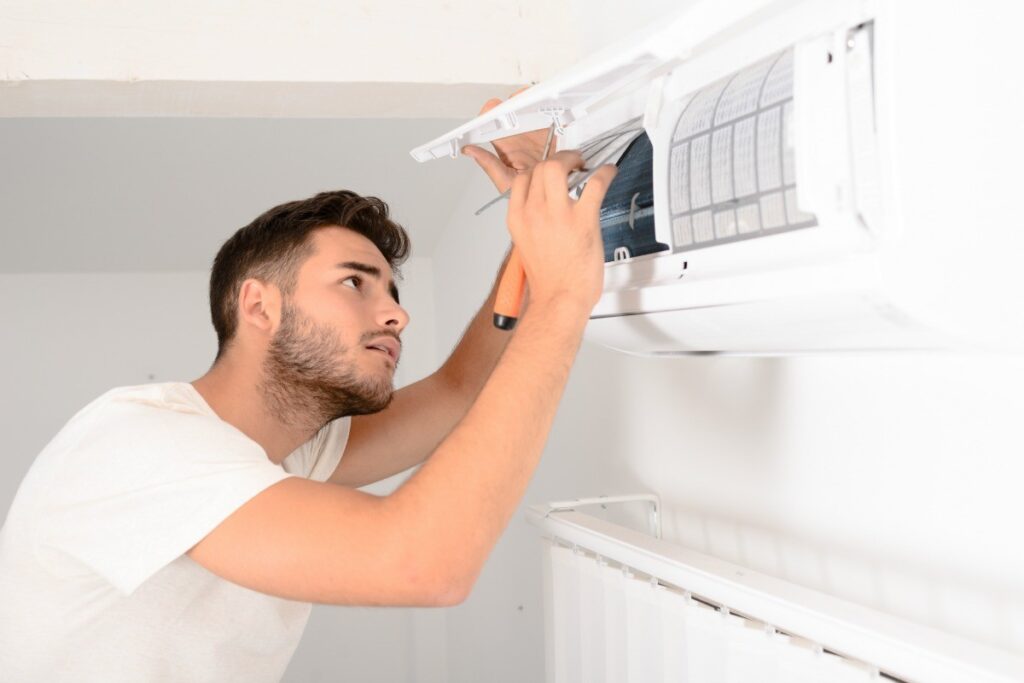 source: pinterest.com
The majority of air conditioners are installed in apartments, offices, and stores. They are operated in urban conditions. Because of this, they are exposed to various contaminants. As a result, the efficiency of the air conditioner decreases, the load on the compressor increases, and automatically reduces its service life. It also creates a favorable environment for the growth of harmful fungi.
To prevent all this, regular air conditioner service is required. The service is recommended, but it is still advisable to perform it on a mandatory basis.
And there are several reasons for that:
All manufacturers recommend having their split systems cleaned. Free warranty repair is provided only after presenting proof (corresponding documents) that you performed regular maintenance of your air-conditioning equipment. Otherwise, you will be simply refused.

Cleaning of the air conditioner is required for technical reasons. The heat exchanger of the indoor unit will be clogged with time, the filters need to be changed and cleaned also at regular intervals. If nothing is done, the compressor can break.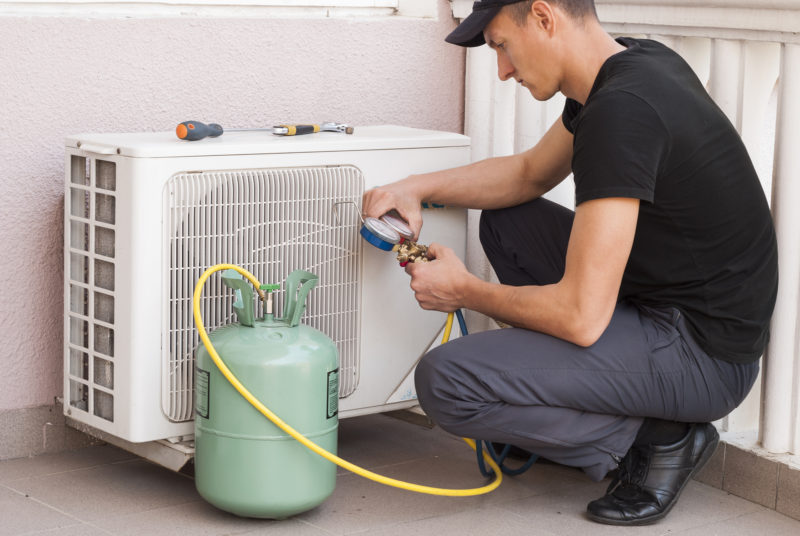 source: pinterest.com
As a result, you will have to order its repair, which will cost more than 50 percent from conditioners. It is recommended to wash the air filter grid regularly. And other procedures require special knowledge, skills, experience, and special tools – for example, diagnostics or disinfection of internal parts.
Also, regular air conditioner service prevents the reproduction of harmful bacteria and fungi. To breathe such air is not pleasant. Plus it will hurt your health, you will fall ill more often. In other words, air conditioner servicing is carried out for preventive purposes. With the help of this service, you can detect and prevent premature breakage, which saves your budget. Also, you get rid of unnecessary hassle because you can count on a stable, smooth, and efficient operation of the air-conditioning equipment.
Main Stages of Air Conditioner Service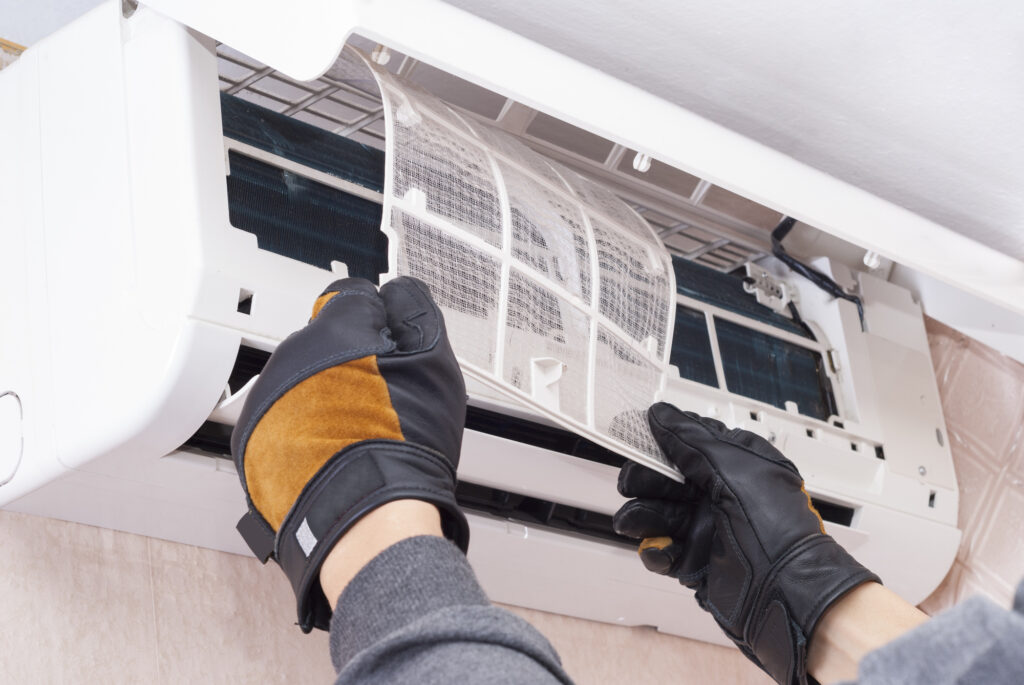 source: pinterest.com
Receiving applications. Call our consultants listed on the website phone number. Or leave a request online.

Determination of the problem. Inform the reason for treatment, and describe the problem if any.

Specialist visit. Engineers arrive at your specified address on the appointed day.

After-sales service. Specialists make diagnostics, examine your climate control equipment, clean the internal elements, charge freon and perform another service if necessary.

Work delivery. You accept the work and check the quality of its performance. Our masters give you a briefing on how to use your technique in the future.
Service for split systems of home use (one or two indoor units and one outdoor unit) is not much different from the service of monoblock conditioners. Service of semi-industrial or industrial split systems, multi-split systems, which have a large number of units and appliances, is more complicated technically.
You are also given a warranty, which is valid, provided you follow our recommendations for use. If you have any questions, it is better to ask them immediately, while the engineers are still on site, then we can promptly resolve the issue.