Here is a straightforward answer. If repairing the aircon unit will cost you less than replacing it, go with this option. Right? Not always. While it's tempting to go with the cheaper solution, think carefully before you choose the repair route. You run the risk of scheduling a repair, only to be faced with an expensive aircon service callout when the motor gives in a few months later, for example. It's hard to tell. It could be the case that a simple repair is all that's needed. So how do you make the decision? Here The Architecture Designs are some pointers to consider if you're trying to decide whether to repair or replace your aircon.
source: renewfinancial.com
Is your unit old?
A lot has changed in the past decade. You may not think a 10-year-old aircon system needs to be replaced, but newer models are more efficient (up to 50% less energy required to power them) and environmentally friendly. If your system needs repairs done, it may be worth considering replacing it instead.
Here's why:
It will be more reliable and efficient
It will save you money on your energy bill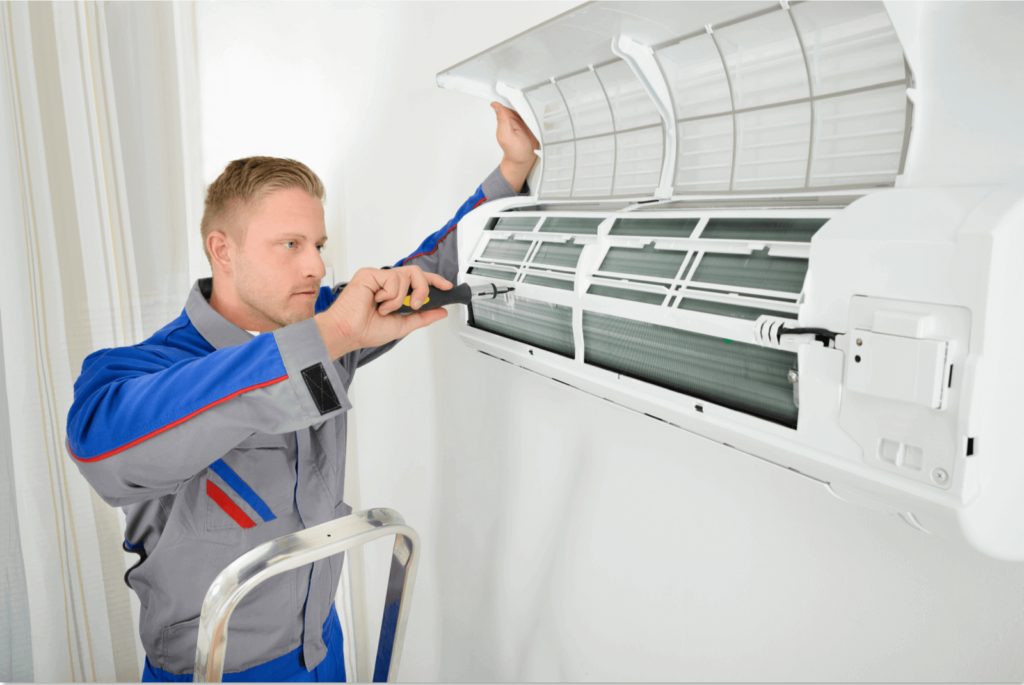 source: leesheatac.com
Is your system under warranty?
If a warranty still covers your aircon, your repair bill will fall under it, so you won't have to cough up the cash. This, of course, will depend on the terms of your warranty. It may be that the parts are covered, but you will have to pay for the labor costs. To make a decision, you will need to get a quote on what the labor costs will be to repair you're A/C and then compare this to the costs of a new installation.
source: pinterest.com
What condition is your AC in?
If you have had annual maintenance performed, it's likely your unit is still in good overall condition. You will have had the system cleaned, the refrigerant filled, and the ductwork cleaned and repaired. It will be working at its most efficient. Faced with this, getting the repair done is probably the better option. But, if critical parts are close to a stage when they need to be replaced, you should look into having the unit replaced by a professional.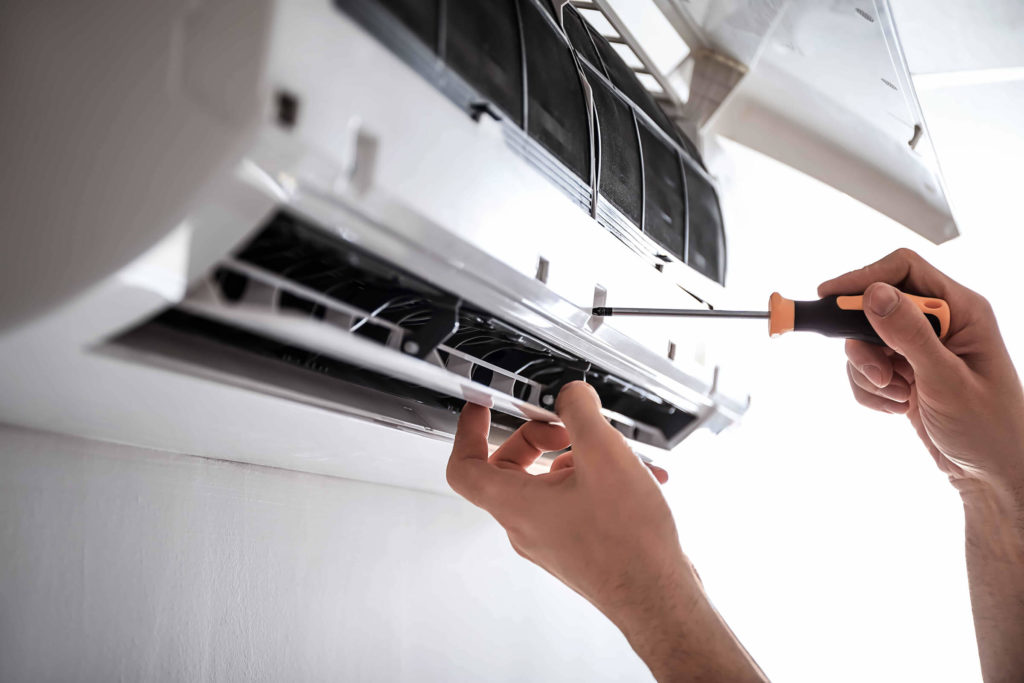 source: urdesignmag.com
Have the needs of your family changed?
If you are planning on renovating soon, then holding off on a new system is worthwhile. If you've added an extension, it may be that the original air conditioner is the wrong size for the bigger space you have created.
Have other factors in your household changed? If you have now got pets, you may benefit from a newer system that is better equipped to deal with the hair and dander that they bring into the home. Do you have an elderly parent living with you now that would benefit from better air quality? What heating solution do you currently have? What would an HVAC system that covers both heating and cooling bring to your quality of life? Are you planning on selling soon? Adding a brand new aircon system to your marketing plan will be a bonus for potential buyers.
source: demandstudios.com
Here are some other reasons you should consider replacing your AC system:
The lower operating costs are really persuasive. New manufactures are compelled to produce units with a SEER rating below 14. The metric rates efficiency. Any unit in the range of six years old or older will operate at a 60% premium to newer models.
Newer air conditioners are designed to improve indoor air quality by reducing mould, dust, bacteria and allergens. It can make a difference to those in the household that suffer from allergies.
If your old system needs regular repairs and maintenance, it may pay you to install a system that comes with a maintenance plan. This will prevent costly technician callouts.
How easy is it to get spare parts? Some models may no longer be able to get certain parts to you easily without placing orders that cause time delays. These spare parts may also come at a premium. A newer model will mean you have access to spare parts easily, and affordably.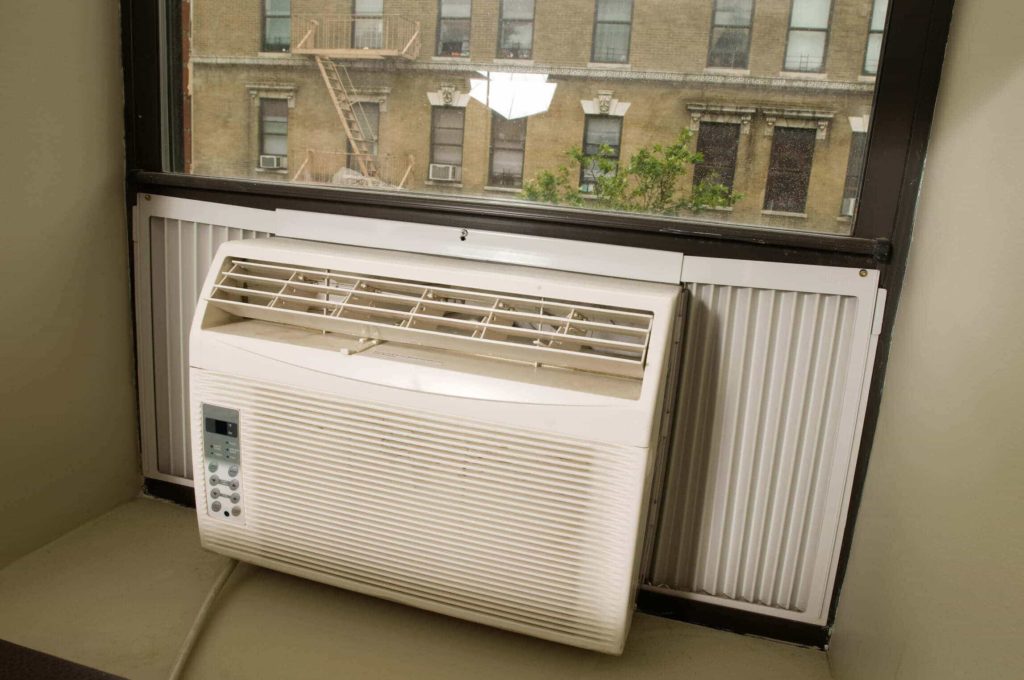 source: pinterest.com
What's the next step? Crunch the numbers and get a licensed and reputable aircon installer in to check on your property and quote you on the two options: repair vs. replacement. Be careful, however. They may earn a commission based on a new installation, so make sure you cover all the bases to make a decision. Also, when choosing an installer, ensure you pick one that is familiar with your make of AC. They may not have worked on one like it if it's an older model, so will, therefore, be inclined to recommend you replace it rather than repairing it.
For more, here's a great article by Penair that covers repairing or replacing your air conditioning unit.