Being a minimalist is not bad sometimes and if you are one, then you must be fond of futons. The reason is that futons take minimum space as compared to traditional beds and one major aspect is that they serve a dual purpose. You can fit them anywhere be it your home office living room bedroom or dormitory. One of the best things about a futon mattress is that it is not heavy on pockets and you do not need to think 100 times before buying the same.
What actually is a futon?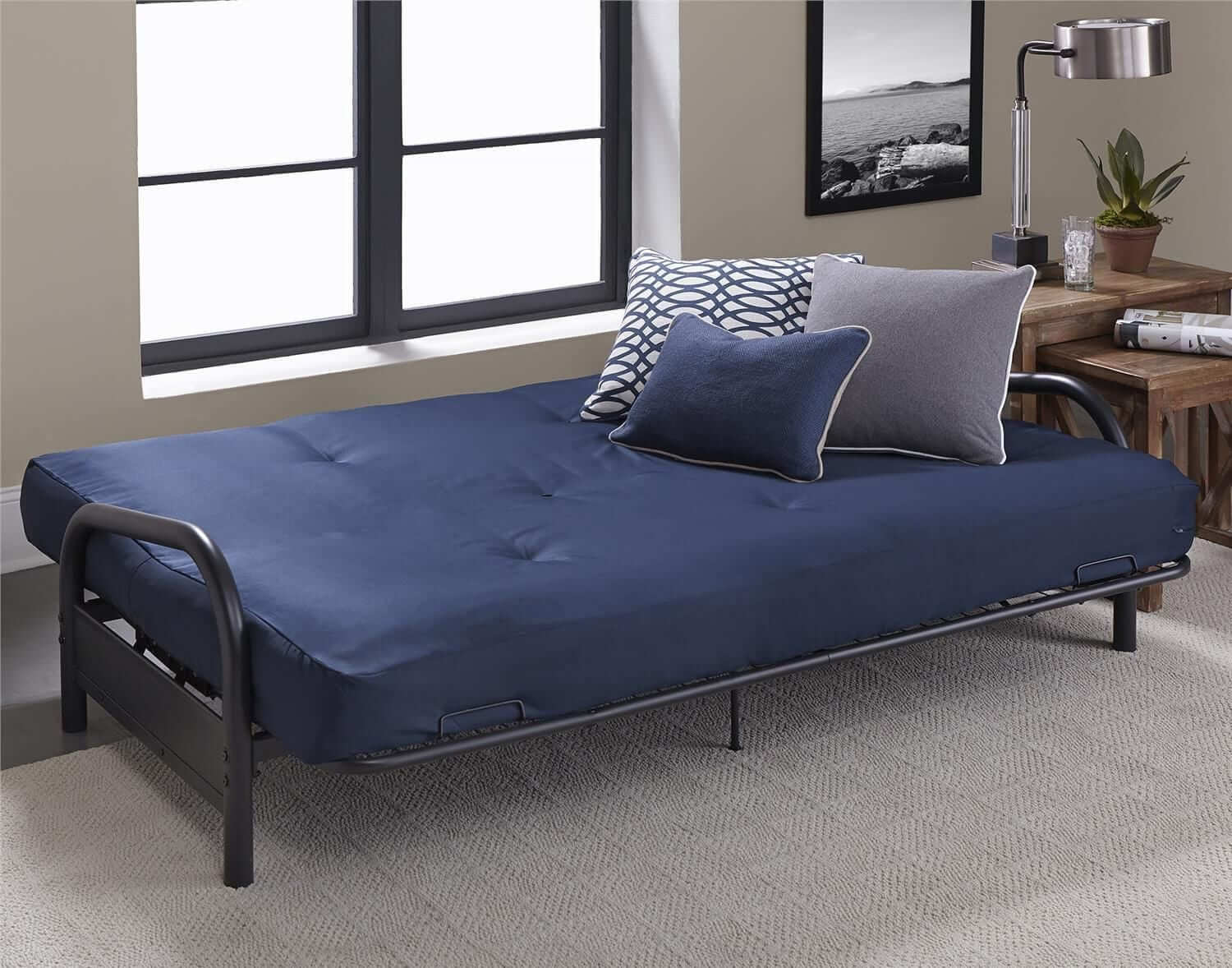 Let's start with its origin. The futon was invented in Japan. Then it started making its impact in the American market in the 80s. But one fact is that the variety of sizes and styles available these days were not found previously. A futon contains a mattress that is extremely flexible and foldable. You can use it as a sofa or chair and you can also hold according to your needs whether you want to sleep or sit. You may get confused when trying to select the best futon for you and hence you can refer to these tips to choose the best one for you.
Read more: Japanese Futon Mattress VS Regular Mattress
Frame Style

 You must consider the style of the frame as a priority because it would determine how much amount you will pay, your comfort, and the type of mattress. Moreover, do you wish to know the best part? The market has a wide variety of futon styles and you can take a glance at few of them
Shiki– It is a thin and comfortable mattress and its frames are not so heavy.
Tripod frame– It offers you a rustic and unique beauty but can be a little tough twofold it and make it into a bed style
Convertible sofa– They consists of upholstered arms and provide you with maximum comfort with style
Outdoor futon– Both frames and mattresses are made in order to deal with any weather conditions. It saves space and comes in different sizes and styles
Loveseat– It is smaller in size and you can consider it as an oversized chair which you can also fold down into a bed
The material of the frame

You need to determine whether you want to go for a wood frame, metal frame, or both. Mostly frame materials are wood and Aluminium but at times some styles make it a little different like a wooden accent trim with a metal frame. In case you want a futon which is easier to move here and there, going for the aluminum frame will be a perfect choice as it is lighter and less costly. This type of futon is also durable if you intend to pay a few extra bucks.
Mattress type

One thing that you should always need to think about is that selecting a futon mattress should always be based on thickness and comfort. It's better to go for a quality mattress that includes polyester cotton, foam cotton, or cotton wool. Make sure you buy washable pillows and covers also in order to protect your mattress and get maximum comfort.
Usage

One of the most important things to keep in mind is how you are planning to use it. In case you want to make use of it as a primary bed, you must go for the one which is more durable but yes you may have to pay a little more.
Budget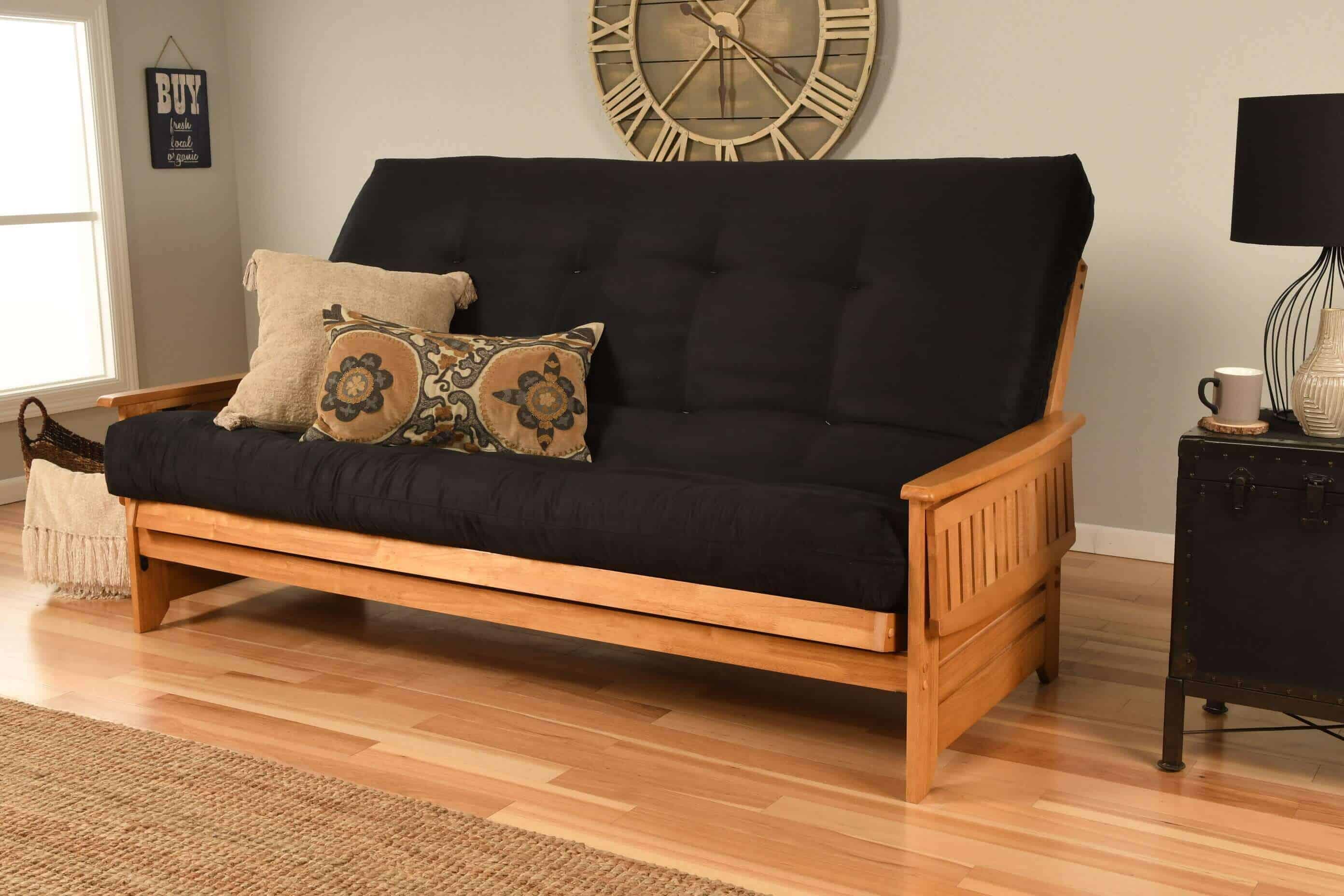 It is the most primary factor to consider when it comes to shopping for home equipment. You will have to purchase a futon mattress without forgetting your bank balance. You can easily get frames with mattresses to but in case you are not lucky enough to get them, you need to pay a little more for getting a quality mattress.
It's obviously a great idea to invest in these great home furniture pieces to make it look even more attractive at the architecture designs. Futons do not just save money and time but last longer if taken care of nicely.