We design our house to make it look beautiful and make it comfortable for our peace of mind. Both Design and comfort keep on evolving, and everyone adopts them according to his/her taste. There is always room for change and improvement in your home take some ideas at the architecture designs, better is to go with the flow and new trends. Any trend does not last always, it keeps on changing from time to time, but there is something which really hits, it lasts a bit longer than other trends, it is just improved or replaced with timely.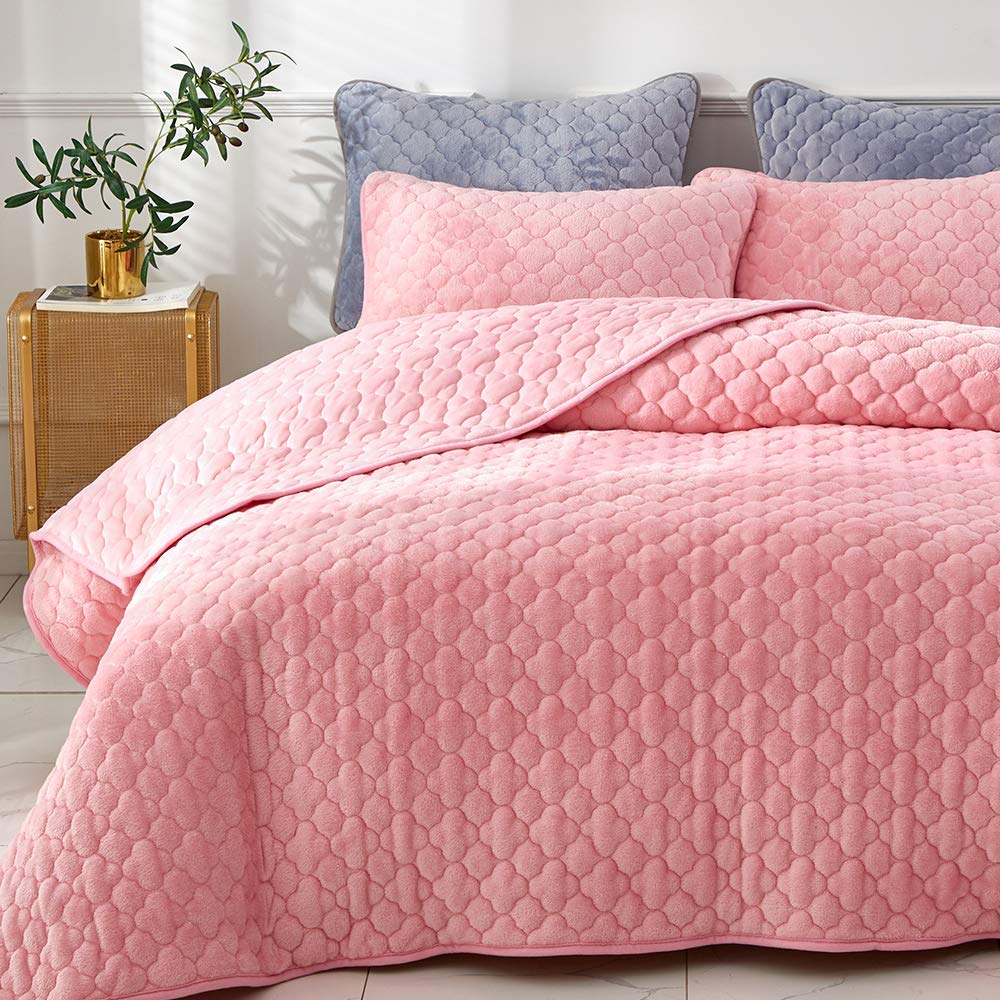 source: amazon.com
For example, the bedding styles do not change often, their trends just evolve with time… bedding sets make the bedrooms look beautiful and complete. There are a number of elements of bedding sets, and bedspreads are one of them.
Bedspreads are available as simple bedspreads and quilted bedspreads. Both perform the same function just with a difference that quilted bedspreads are warmer than the simple bedspreads. Quilted bedspreads are thicker, warmer and softer.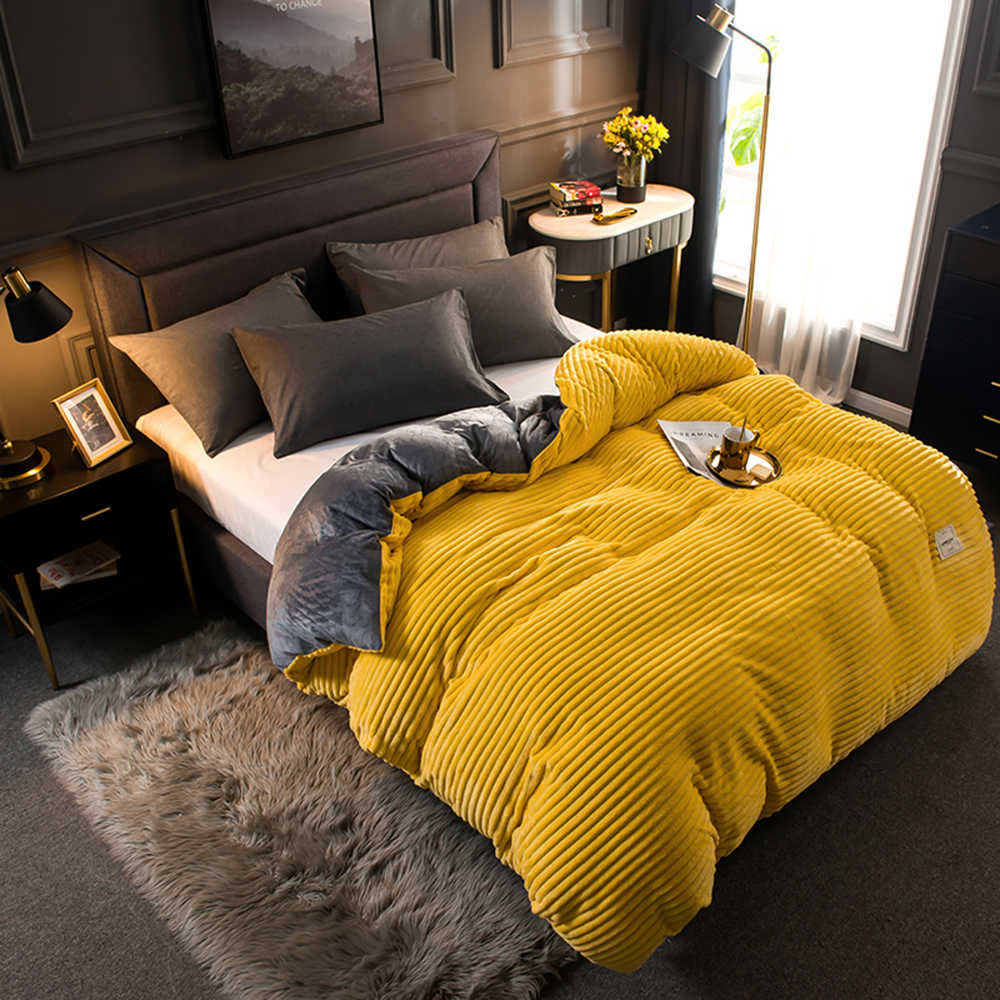 source: aliexpress.com
The bedspreads enhance the beauty of the bed, they spread uniformly over the bed and touch the floor, creating a classy look. Therefore, bedspreads must complement the interior of your bedroom. Here are a few color schemes and techniques that will help you to know about the trending and inspiring quilted bedspread ideas.
Let's have a look…
Go for light colors and darker contrasts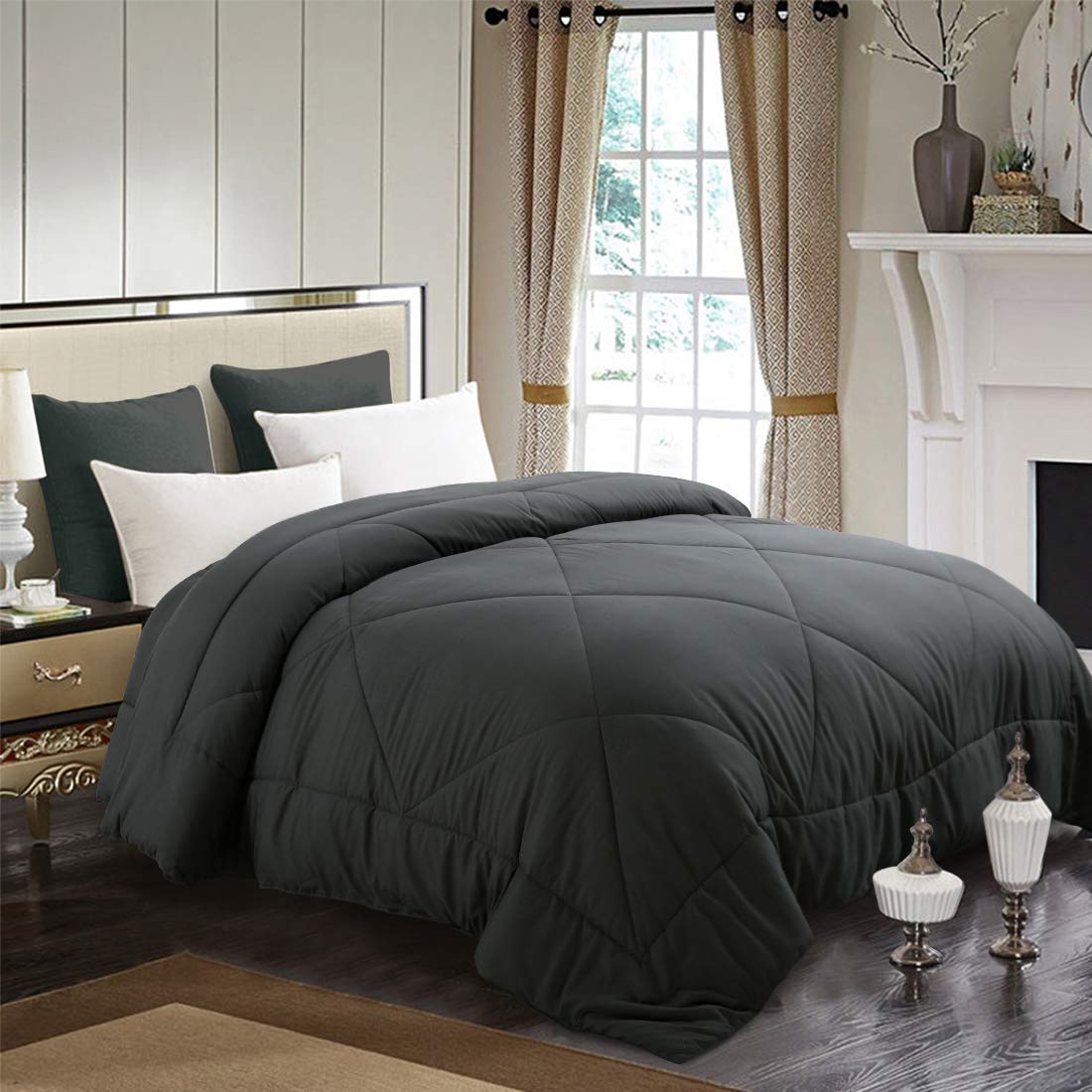 source: amazon.com
Most of us know that light shades make the room look spacious and bigger. Light colors reflect more light which makes the room look airy, open and bigger. Lighter shades use both natural and artificial lights to create this effect. On the other hand, the darker shades absorb all the light, making a room look darker and small. There a number of light colors you can opt; but here's a list of trending ones,
Off-white
Soft tones of blue and green
Lighter grey tones
Lemon color
You can get a bedspread in this color quite easily from any shop.
Pro-tip; Try painting your walls with the lighter colors, this will complement well with the beddings and create an illusion of a bigger room.
2020 Bedspreads Color themes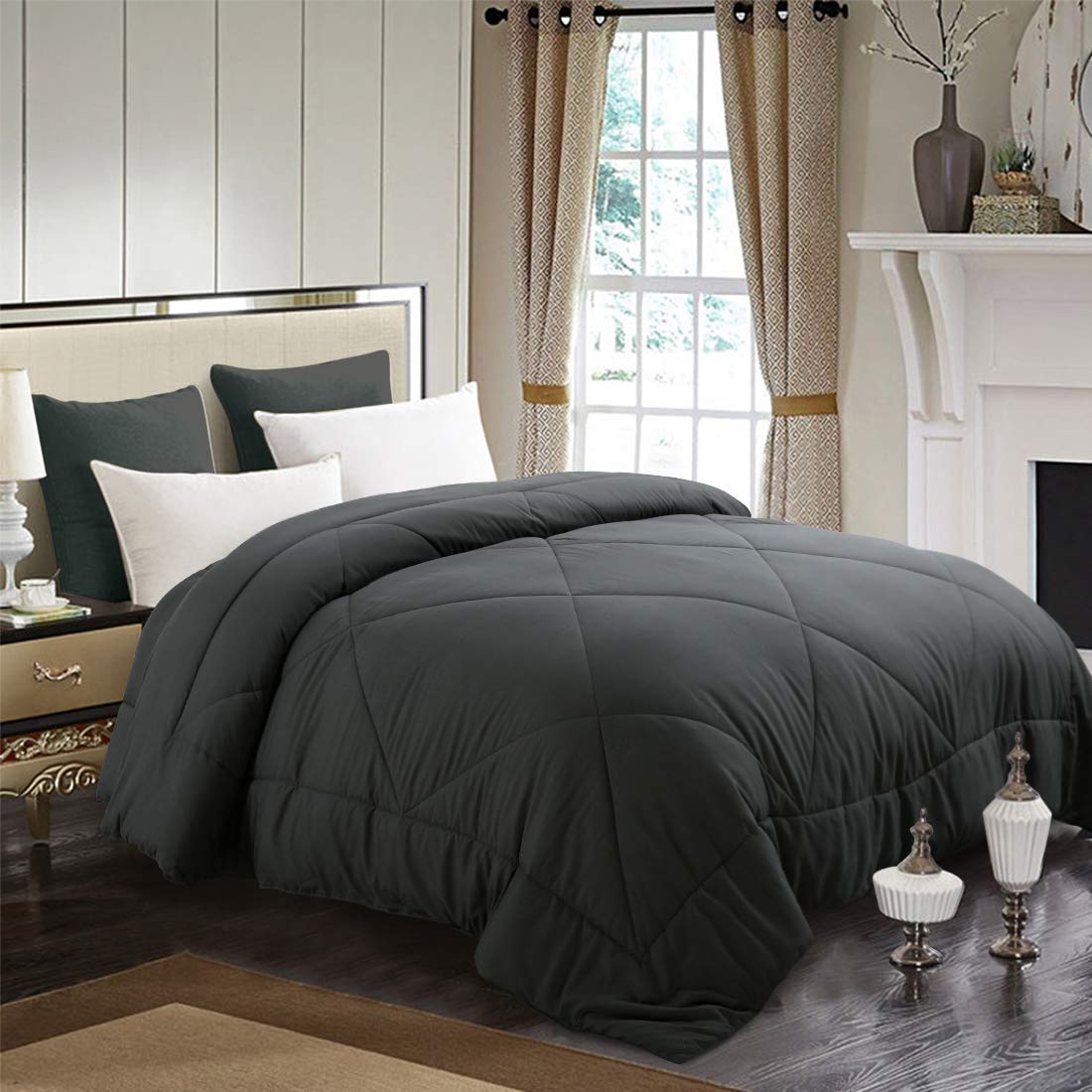 If you do not like the lighter shades stated above, have a look at the best color schemes of 2020 for your quilted bedspreads, these themes will make your bedding vibrant, and colorful.
Red, white, and black
Cool blue and white
Vintage pink and grey
Pink and orange bedroom
Fresh green and a pop of pink
Two-toned neutrals
Forest green with earthy brown
Green and purple
How to care for the Quilted Bedspreads
Washing Quilted Bedspreads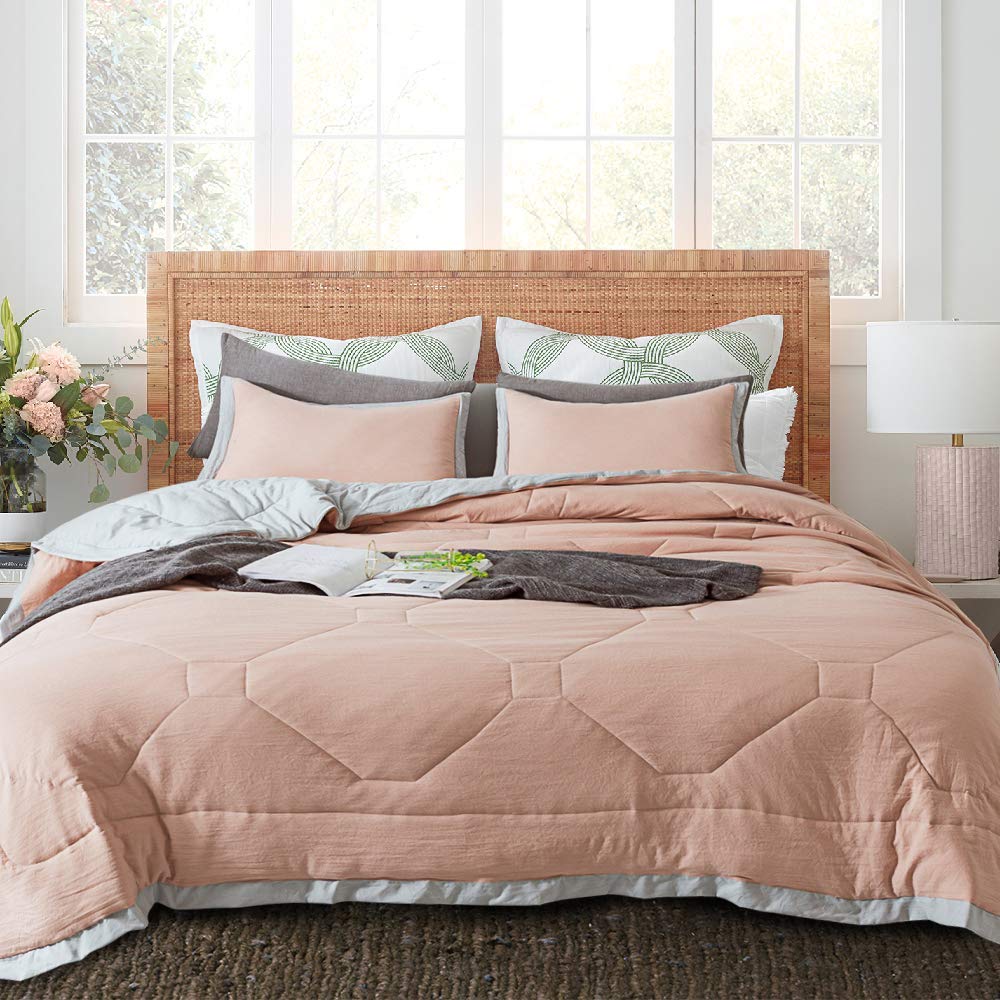 source: amazon.com
Proper washing is the key element for bedding care. Always wash one quilted bedspread at a time. This will help you to clean the bedspread thoroughly and evenly.
Wash the cotton or linen quilted bedspreads with cold or lukewarm water if necessary. Always use a mild detergent, avoid using a stronger detergent and bleach. Strong detergents and bleach weakens the fiber of bedspreads and reduces their longevity.
Do not press hard the zips and closing buttons of quilted bedspreads covers.
Drying of Quilted Bedspreads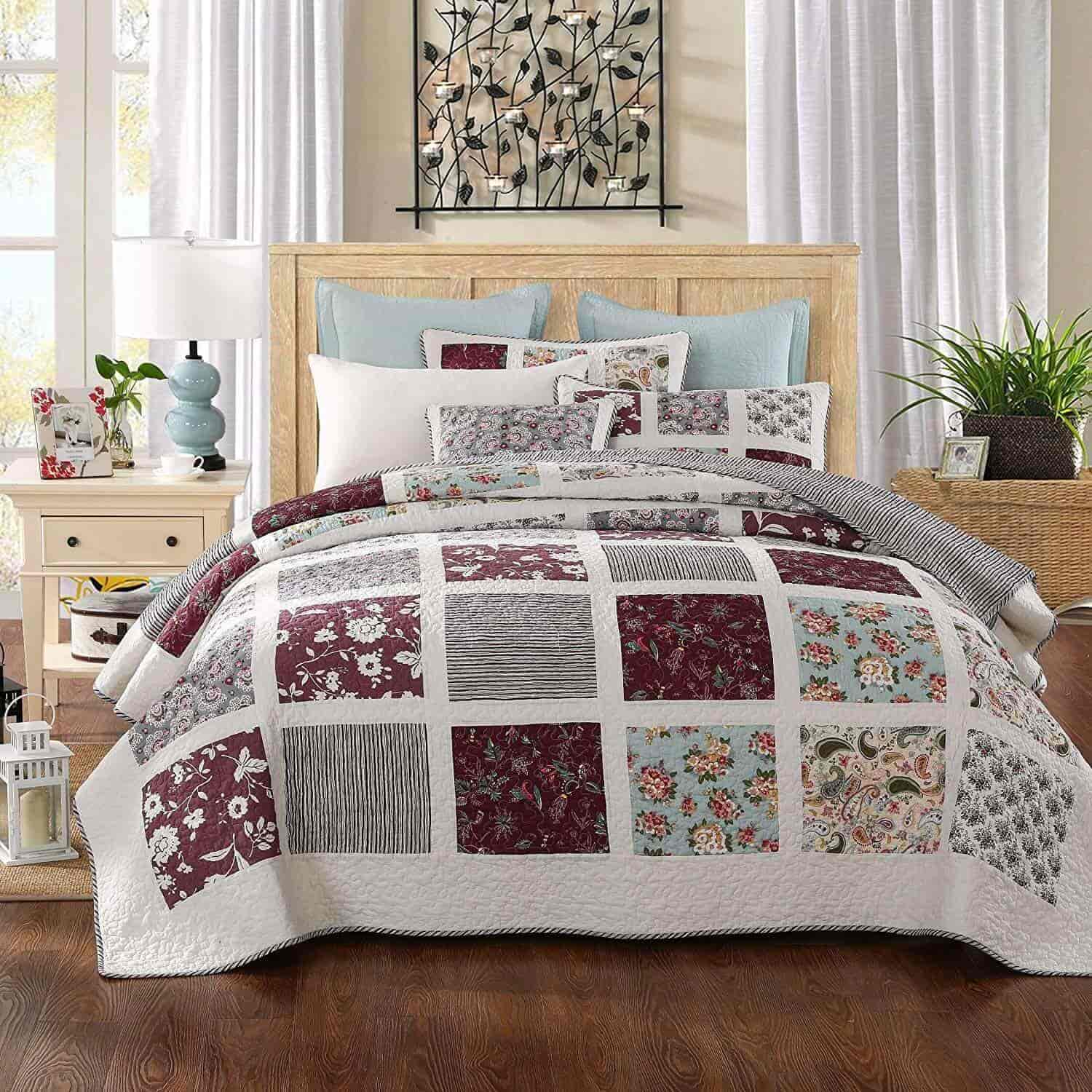 source:pinterest.com
Do not use any heat treatment to dry the quilted bedspreads, prefer air drying or use a low-heat drying system if necessary. Harsh heat can damage the bedspreads and can lower the quality.
Do not use any drying machine to dry the quilted bedspreads, if you are using any, remove the quilted spread as soon as the rotation completes. It will reduce wrinkles.
If you are looking for high-quality quilted bedspreads to purchase online then visit our store.
Be aware of Stains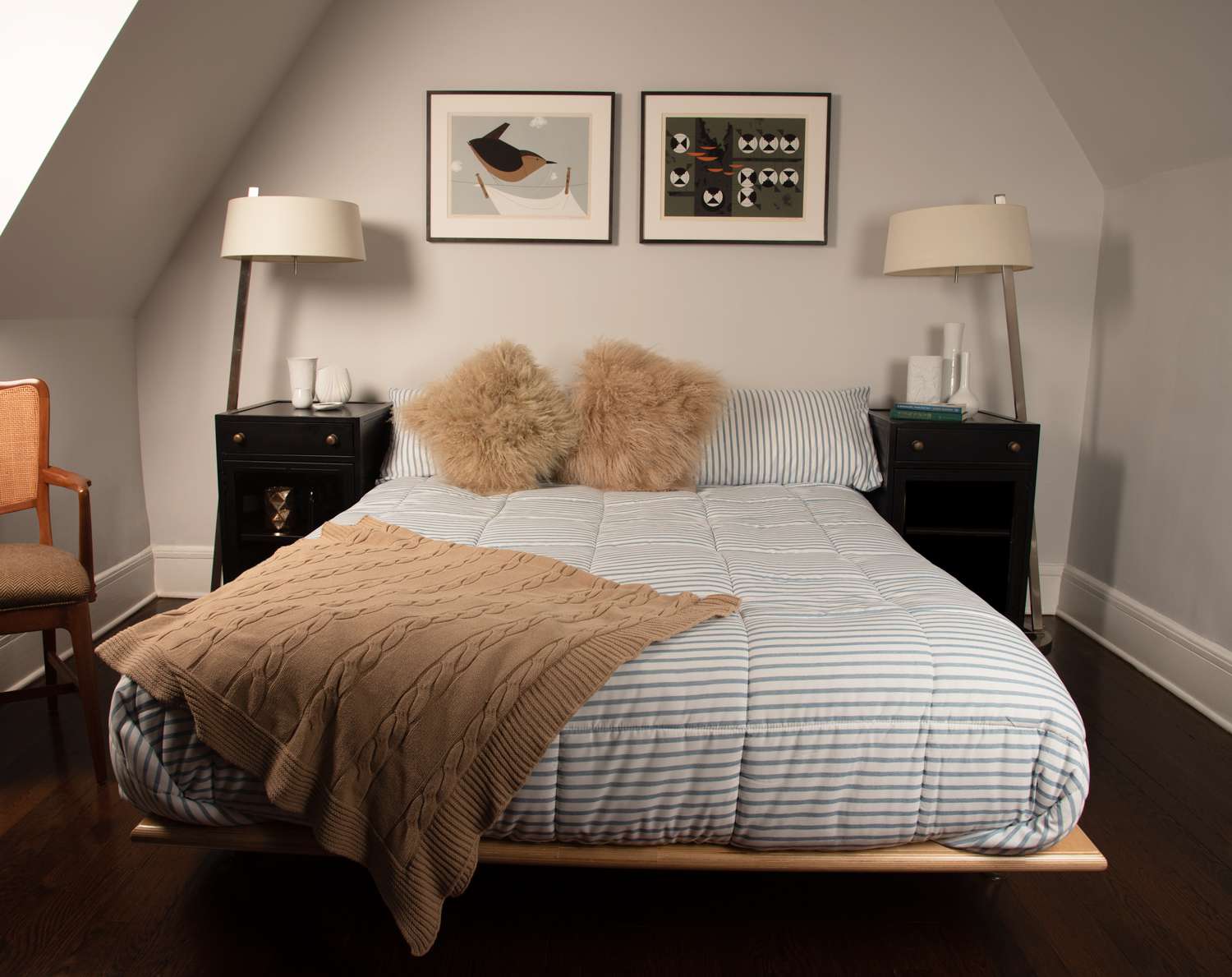 source: thespruce.com
Be aware of the stains, if you spill anything on it accidentally just wash or clean it right away. Do not let it sit. If you wash the stains when they are wet, they will be washed out more easily and come out.
Storing the Quilted Bedspreads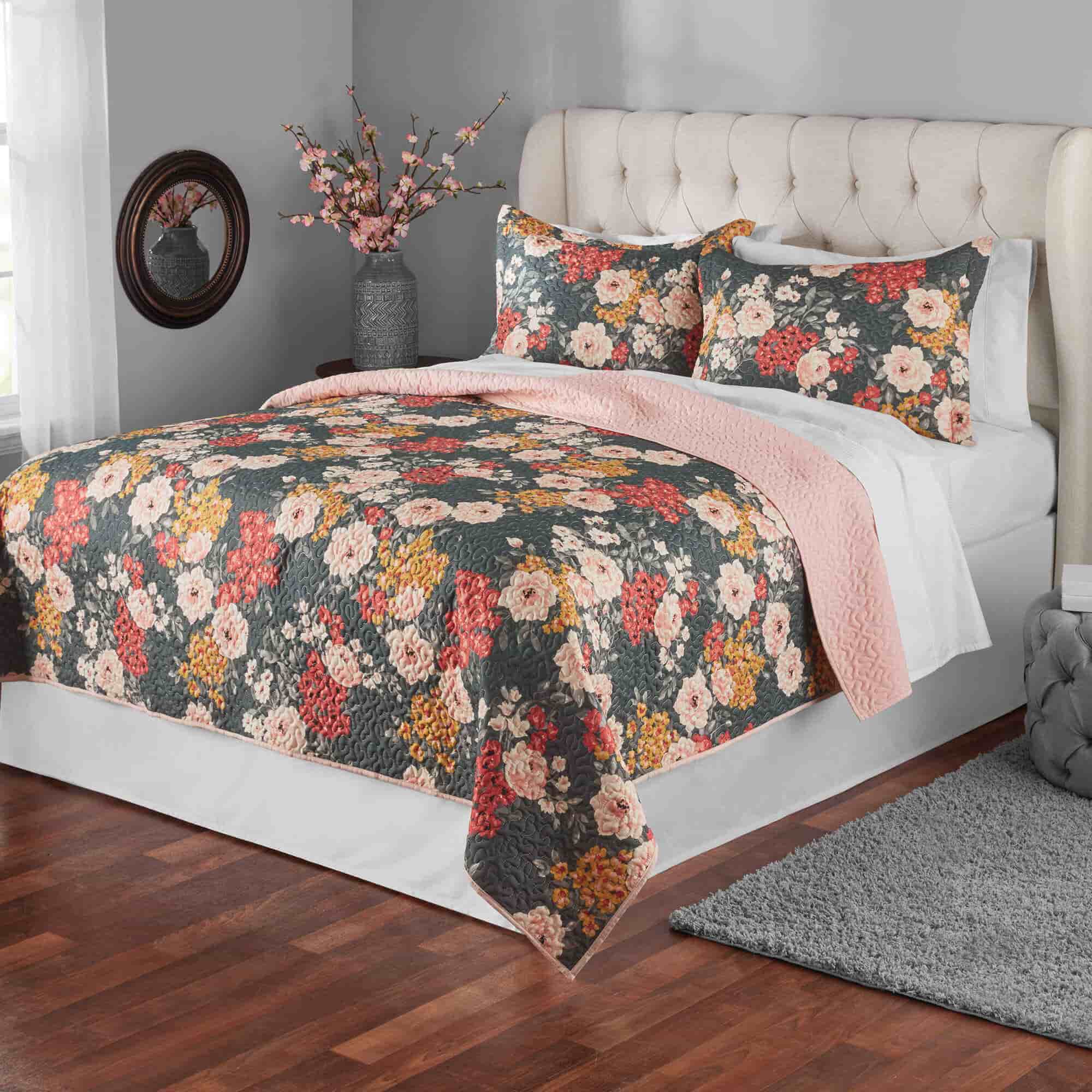 source: walmaet.com
Mostly we use 2 to 3 different quilted bedspreads in the rotation when you have them washed and cleaned the other bedspreads which are not in use, be sure to store them at a cool, dry and clean storage place.
Do not store the quilted bedspreads where there is a great exposure of sunlight. More exposure to sunlight fades the color gradually and deteriorates the fibers of quilted bedspreads.