If you are a business owner, finding ways to cut down costs and expenses is your number one priority when it comes to managing finances. It is easy to gloss over the fact that there will be some instances where it is inevitable to procure such costs and expenses in order for your operations to continue, however, that shouldn't stop you from trying your best anyway. Solar panels are one of the best choices when it comes to alternative energy, in doing so you save hundreds or even thousands a year. You can find high-quality solar panels here at solar share.
How can my Business Benefit from the Use of Solar Energy?
source: blueandgreentomorrow.com
More often than not, by switching over to solar energy for alternative, clean and efficient means of harnessing the sun's rays, it provides your company with necessary electricity for it to maintain operations. Whether your business involves manufacturing, real estate, networking, an agency or a workshop, the use of solar energy gives you an edge over your competitors. This is because while you might be putting the same amount of work per volume made or services rendered, you are providing the same quality for a lower cost since your costs in rendering such services and goods had been directly influenced by the drop in your electric expenses.
Solar Image Promotes Better Company Image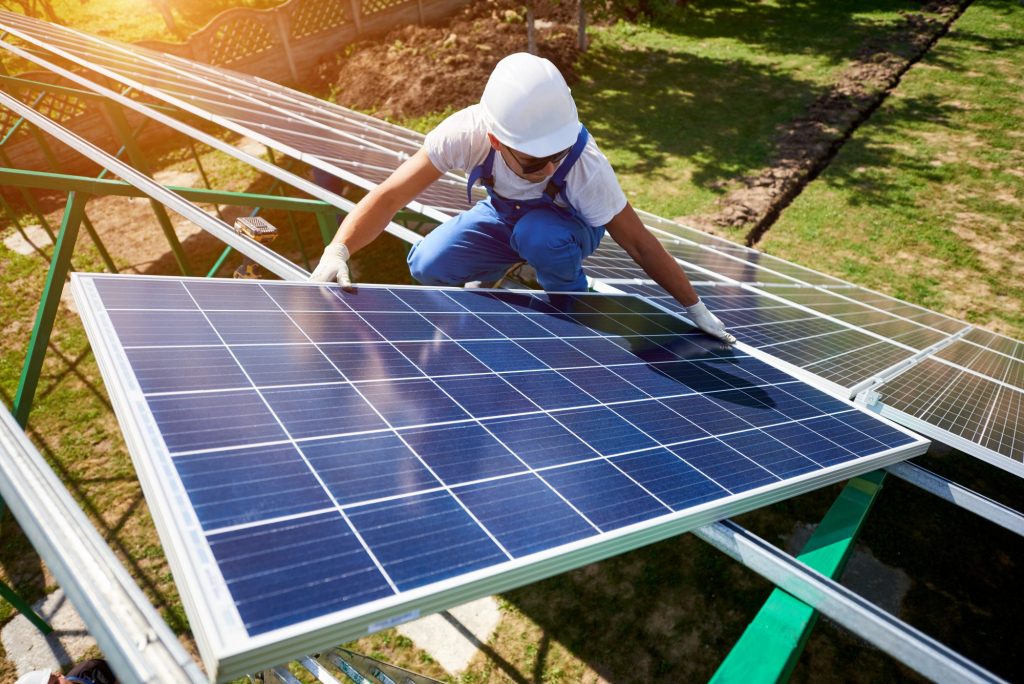 source: summitsolar.com
Solar electricity from solar panels gives your company a more environmentally friendly image. Both the firm and consumer gain from green branding. Consumers are usually drawn to businesses that share their personal belief, and businesses that are environmentally conscious are seen as more favorable. Solar panel systems made for commercial use are essentially maintenance-free and noiseless. They are extremely tough and durable, capable of withstanding the elements including rain, hail, wind and snow. Installing a solar energy system will almost certainly raise the value of your company. Solar panels are usually seen as enhancements and upgrades, according to a recent survey.
Additional Benefits of Solar Energy in Business
Cut Overhead Costs with Solar Panel
source: zenenergy.com.au
The big step in changing to solar energy is simple. There is no doubt that solar energy will significantly cut your utility bills. The average business saves up to three-quarters on electrical costs. This begins as soon as the system is converted to solar power and continues at the same pace. This begins as soon as the system is converted to solar power and extends until the end of the product's lifespan. When you are self-sufficient on sun energy, you become immune from billing spikes and inflations. Being dependent on industrial energy places you in a position where you are at their mercy for seasonal/deliver scarcity value increases. You'd additionally be blanketed from inevitably inflation with your electrical payments.
Energy Independence
source: environmentamerica.org
Independence from commercial energy sources is another major benefit of switching over to solar power. We previously touched over this but investing on a solar panel system can reduce and potentially eliminate your dependence on local power companies.
In addition to significantly reducing overhead costs, you can be assured of a reliable power supply no matter the situation your commercial network might encounter. Business outages are a sad reality in many regions. You may also be working in an energy-sensitive industry which can't afford any power outages otherwise it'll cause a huge loss for the company. Severe storms are the main cause for regular power outages in many parts of the United States. Having complete confidence in your solar panel systems means having a reliable and consistent power supply no matter what happens to your commercial electricity supplier.