Whether you manage a residential or a commercial property, one thing is for certain: Your residents depend on you to ensure the safety of their packages. What's the easiest way to keep your residents' packages safe? Many property managers set up mailroom systems to tackle this issue.
Here, we'll explain why package management is more important than ever. Then, we'll go over different mailroom systems that let you manage packages and help you decide which one is best for your property.
Why should package management be one of your top priorities?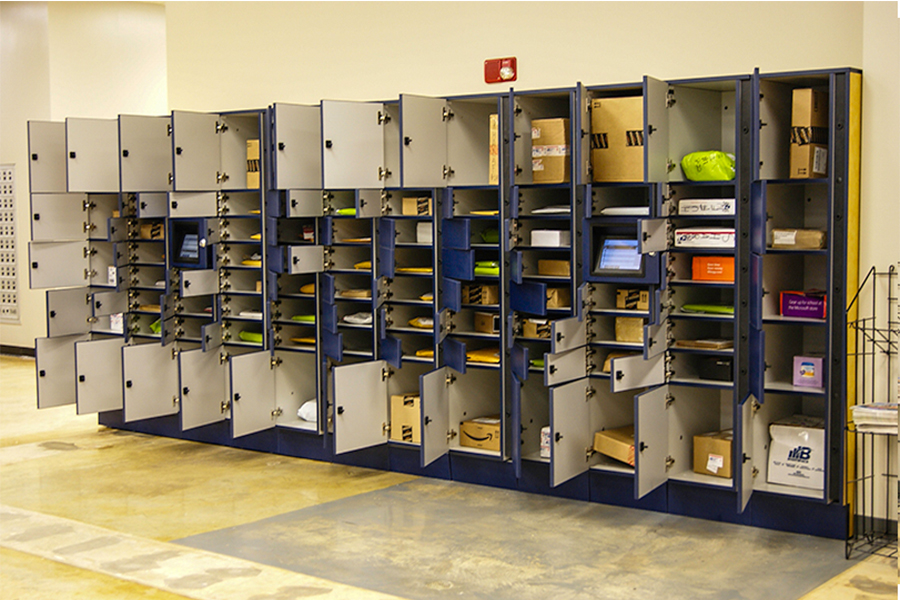 source: pinterest.com
Thanks to the rise of the internet, it's never been easier to order things online. FedEx and other major carriers report that the number of deliveries they're making trends upward every year. UPS alone ships over 36 million packages a day in the United States — and that's a number that's only going to increase.
As the number of deliveries rises, residents have to contend with another troubling stat on the rise — package theft. According to Safewise, 79% of Americans had a package stolen last year, and total losses to package piracy add up to $19.5 billion every year!
As your residents receive more deliveries, the chances they become victims of package theft increase. It's up to you to secure your residents' packages and keep their impressions of your property positive.
The right mailroom system could be the difference between a building full of happy residents who renew their leases and residents who are on the lookout for a property that can keep their packages secure.
What are some of the challenges involved in setting up a mailroom system?
Making sure your residents' packages are safe, secure, and easy to retrieve is easier said than done. Properties without package management solutions force couriers to just drop packages off at a front door or an easily accessible lobby — which leaves packages open to the threat of theft.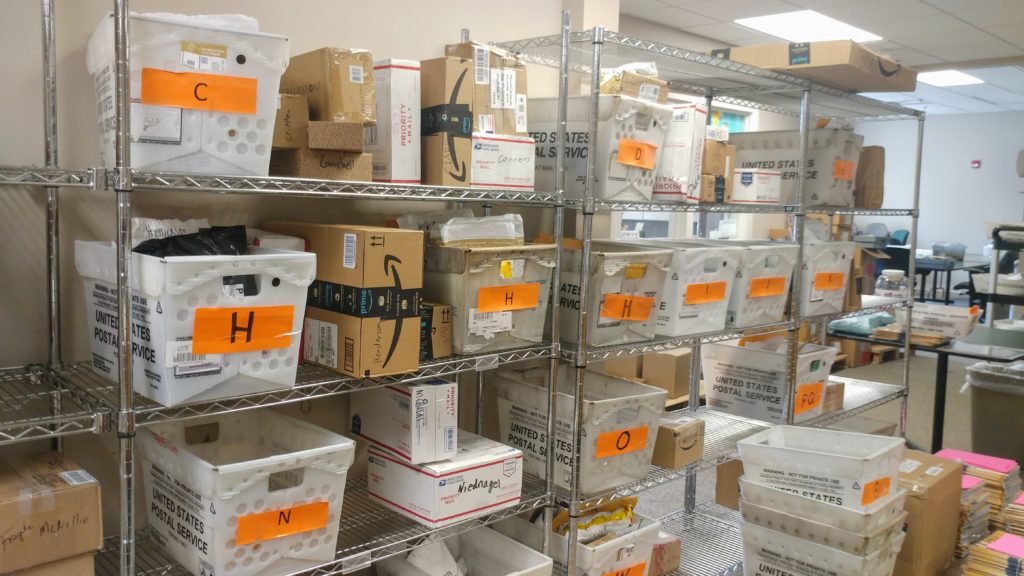 source: pinterest.com
So, you have to decide how to give package couriers access to your property, and make sure they only have access to the parts of the building they need to successfully drop off a package. But this raises its own questions.
How far do you let a courier into your building? And, how do you make sure a courier accesses only the parts of the building they're allowed to?
There are a lot of package management solutions, but only you can decide which one is best for your property. Some of the most popular mailroom systems are a front desk, a package locker, or a package room.
Front desk 
Many properties already use employees at a front desk to greet visitors and manage day-to-day life in the building. It might seem natural to ask your front desk employees to handle package management, but this raises its own issues.
Your front desk employees already have their hands full with resident and visitor requests. Taking packages from couriers, creating an inventory list, and retrieving the package when a resident calls for it all take time away from other duties. When you add package management to the list of staff responsibilities, you run the risk of overwhelming them and increasing the chances of a mistake.
It's better to invest in a dedicated mailroom solution, like a package locker or a package room, that reduces your staff's workload instead of increasing it.
Package locker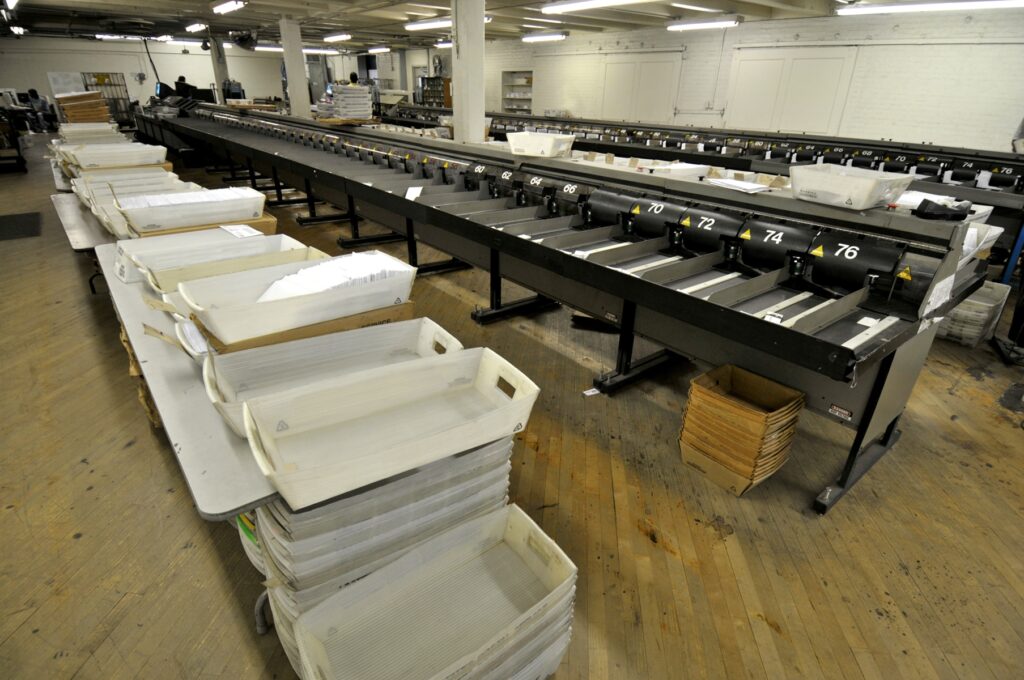 source: pinterest.com
Some property managers use package lockers as mailroom systems. Package lockers are large storage containers that you can install in your lobby or outside of your building. They're usually divided into a number of lockers that can accommodate packages of varying sizes.
Package lockers are a step in the right direction. The best package lockers are electronic, and send automatic notifications to residents if they've received a package.
While package lockers are convenient for some buildings, they come with a few downsides. For one, each locker has fixed dimensions, and it'd be up to the courier to select the right locker. What if a package is oddly shaped, or it doesn't fit into any of the lockers? Couriers might get fed up and end up leaving their packages wherever — defeating the purpose of a package locker in the first place.
Package room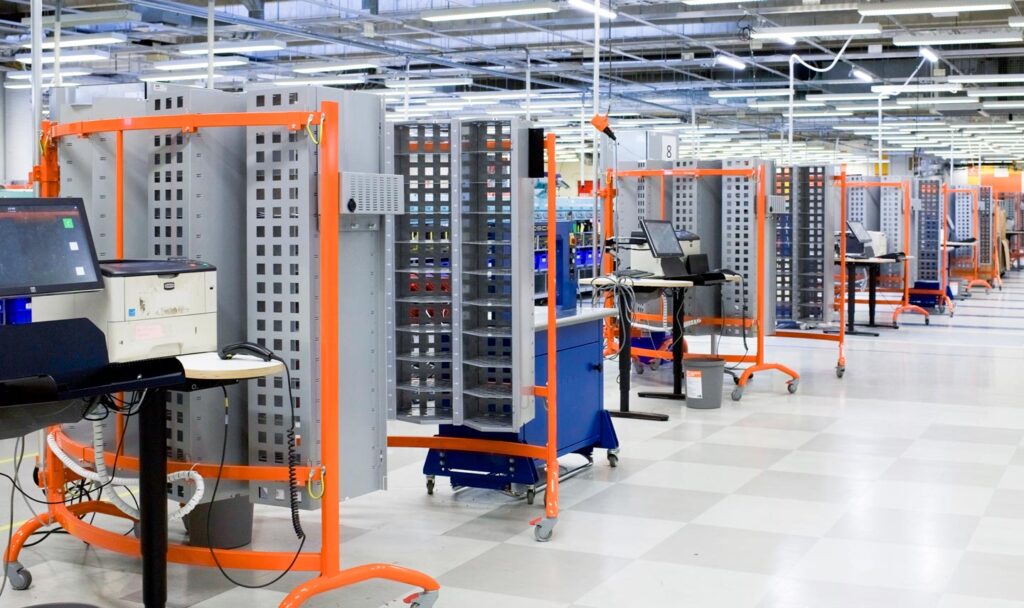 source: pinterest.com
Package rooms are small, dedicated rooms that you set aside on your property for the purposes of package collection. Instead of fumbling around with set locker sizes, couriers can simply leave their packages in the package room and leave.
Package rooms come with all of the benefits of package lockers, with none of the drawbacks. No more fumbling around with different locker sizes — a courier can simply place a package into the package room and leave.
And the right package rooms work together with your entire building to make the delivery process easy for residents and couriers alike. For example, the best electronic package rooms can integrate with locks and keypads on your property.
These package rooms come with Delivery Pass functionality, allowing residents to text a Delivery Pass to their driver. The driver can then use that code to gain access through the front door and into the package room, and only those areas — without the intervention of staff.
Conclusion
The number of deliveries rises every year, and so does the threat of package theft. To safeguard your residents' packages, invest in a mailroom system that simplifies deliveries for residents and reduces work for staff.