Bay window is a kind of window that projects outward from the outside wall. These windows have has some natural charms with very few decorative accents. Bay windows improve the appearance of your house. Often one is confused between bay and bow windows.
source: coodecor.com
 You might often get confused between a bay and bow window. The basic differences are a bay window has three openings whereas bow windows generally have four to five openings with a curved structure. Bay windows mainly have two broad types of designs contemporary and modern. Here are a few contemporary and modern bay window ideas:-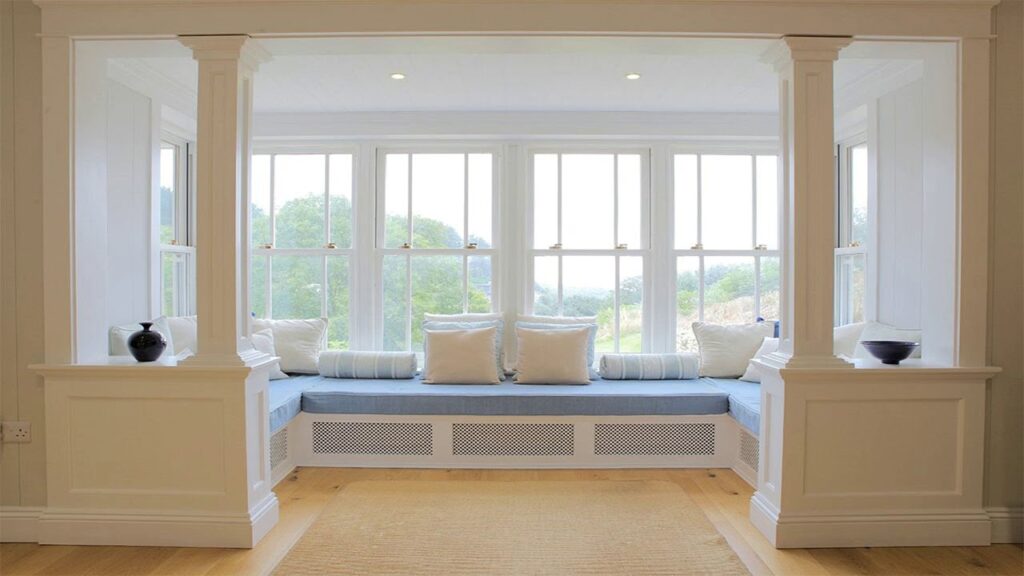 source: pinterest.com
 While designing contemporary style bay windows use simple and easy design. Instead of octagonal or rounded bay windows use clean angle, square bay windows and lines in the dining room. A simple clean design is elegant and easier to work with. To maximize the storage, use cabinetry with hidden hinges. Prefer using fresh accessories and fabrics to get a beautiful design.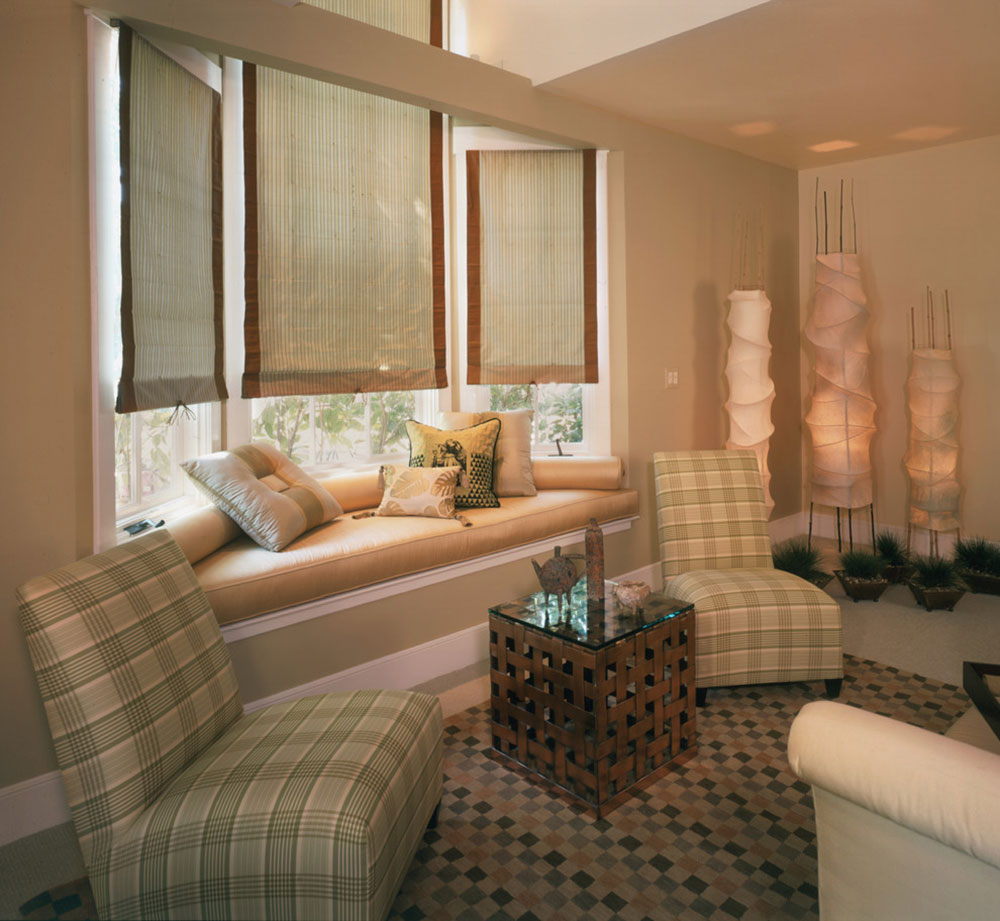 source: windowdepotnova.com
For the living room use modern window designs, sleek lines with delicate quality and simple colours portray a very natural and organic modern vision. The personalized combination of throw pillows and patterned or striped cousins can be used to decorate the corner spot. Wide-open windows with white or light colour decoration make it elegant and classic. You may also add some bright monotonous coloured accessories for decoration.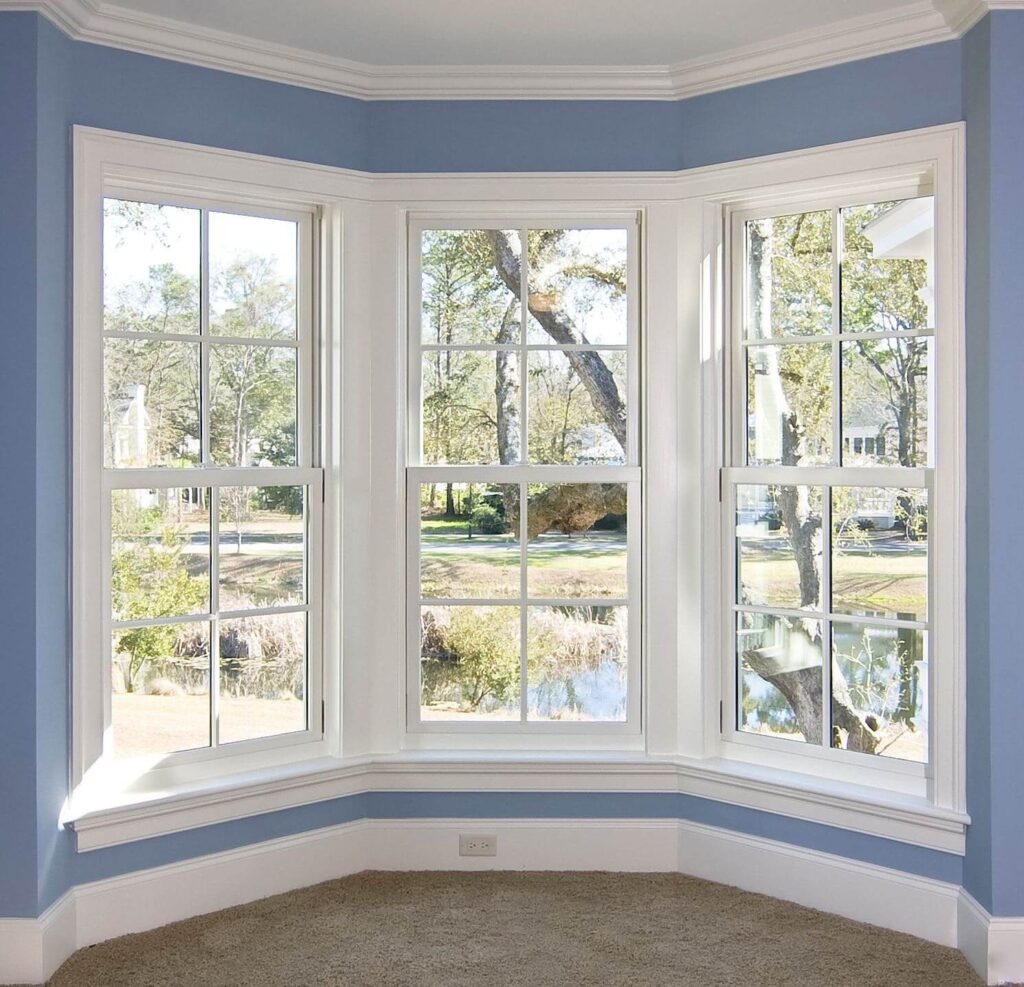 source: excelwindows.com
 Prefer using patterns, colours, and textures that are eye-catching and uncommon to the entire room. Add marvellous dim lighting by the sides to pull up the look of the entire room. You may also add a small table with few antique showpieces, pillows, and comfortable seating treatments. For ultimate luxury invest in cosy and long-lasting fabrics. Prefer using the highest affordable quality foam and few large fluffy chairs with patterned fabrics. For sun or privacy protections try to add light-colour foldable curtains. To make your room look fresher and natural you may also add some small pots of plants as it gives an extremely organic and modern vibe.
source: acnnhome.com
A spot giving a wonderful view is the perfect choice of the bay window. Open up spaces in with the help of simple glass window designs. A well-placed bay window can frame the view as an excellent masterpiece. A beautiful spot helps you to admire the beautiful landscape outside and showcases the view. Keep the design simple with no extra cushions or seating to occupy the place and block the view.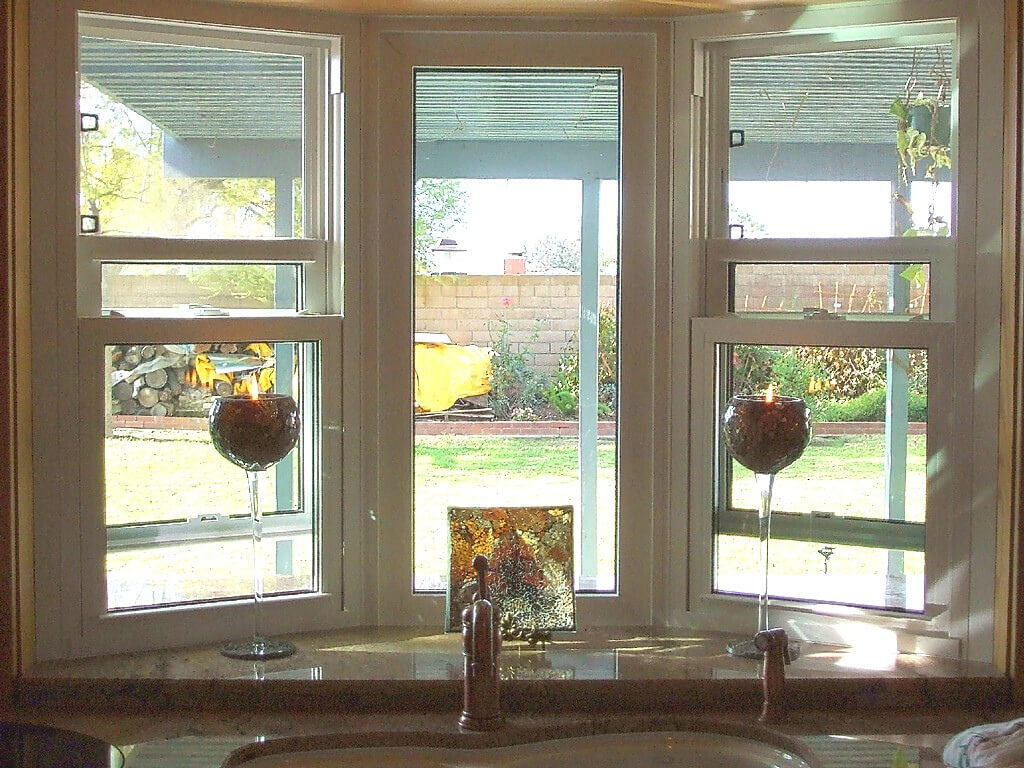 source: hgtv.com
Kids love bright colours and cute designs. Every kid's room needs to have a contemporary, colourful, comfortable, and sweet bay window. The simple and sweet sleeves look super clean and style perfect for the kid's bedroom. You may also include some cute colourful cushions and sofas with patterned floor mats to enhance the beauty.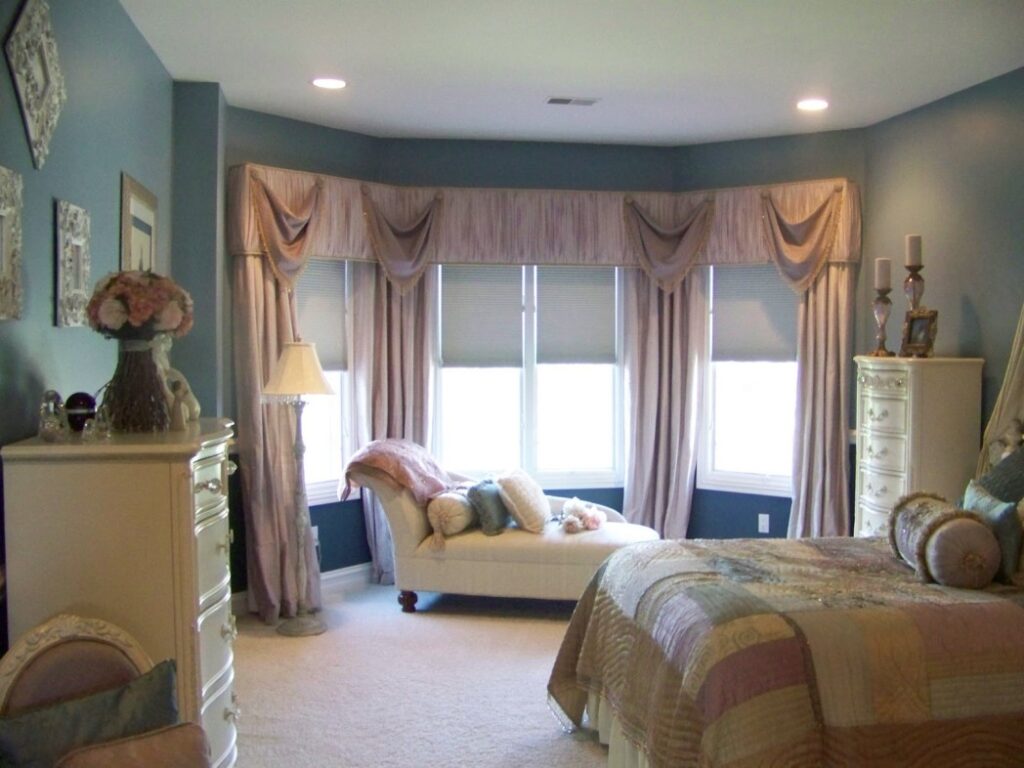 source: northknoxsidingandwindows.com
Keeping the place simple and clean is a type of modern bay window style. The kitchen and bathroom are the places with the highest chances of being messy. Use wooden panels for bathroom and kitchen bay window to make it stronger and durable. Add granite slabs, white basins to make the entire room look elegant. Note the small details; use beautiful faucets and abstract paintings to enhance.  Prefer adding warm-coloured lights to give the entire room a very dark and calming environment.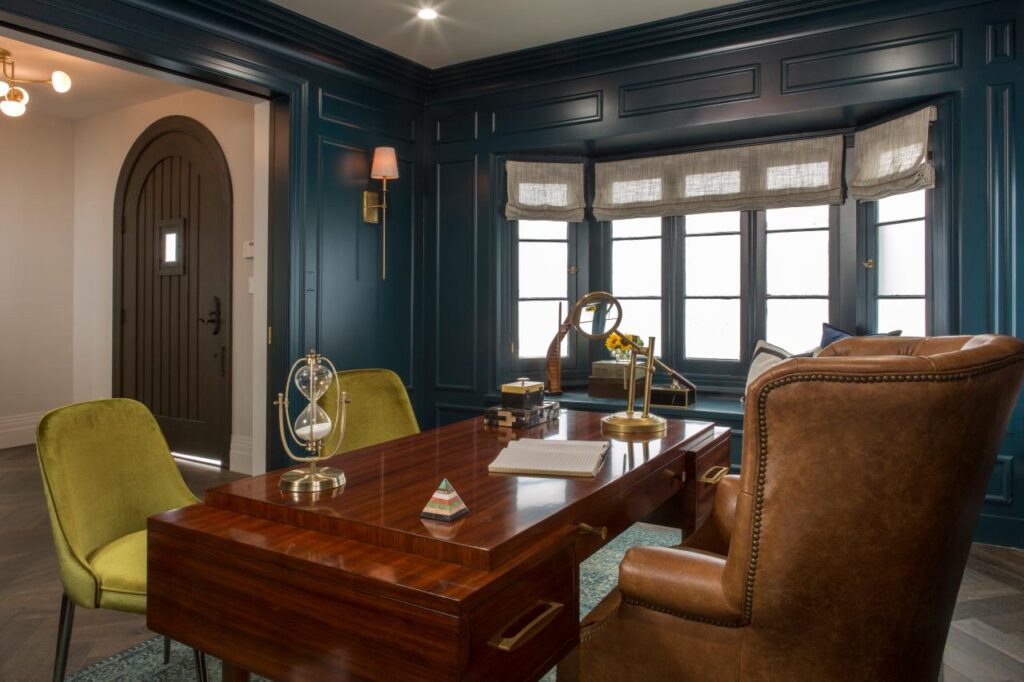 source: northknoxsidingandwindows.com
Drapery is a versatile contemporary window design idea. The drapery might be very old fashioned but there are varieties of latest styles that go perfectly with the trend. If you have a bright-colour room prefer having a light-colour drapery. You may choose a ripple folded drapery, with its clean and even lined features makes it a perfect combination for contemporary style bay window. Strong featured and symmetrical drapers add a modern, unique, and stylish look to the house. Add a soft sofa with wooden bases and unorganized pillows to provide some extra seating and glam to the room.