A bay window is a central window or set of windows flanked by secondary windows that jut out from the walls of a structure and create a "bay" inside a room. Bow windows are the name given to curved bay windows.
Bay windows offer charm and a lavish amount of natural light to any room. They are a feature of Victorian architecture and provide character to a building's exterior. Bay windows create a statement and typically serve as a natural centerpiece in a room by accentuating a beautiful view. However, depending on the style and function of the room, they can also serve as a backdrop for everything from a reading corner to a dining area.
Important Things To Remember Before Having Bay Windows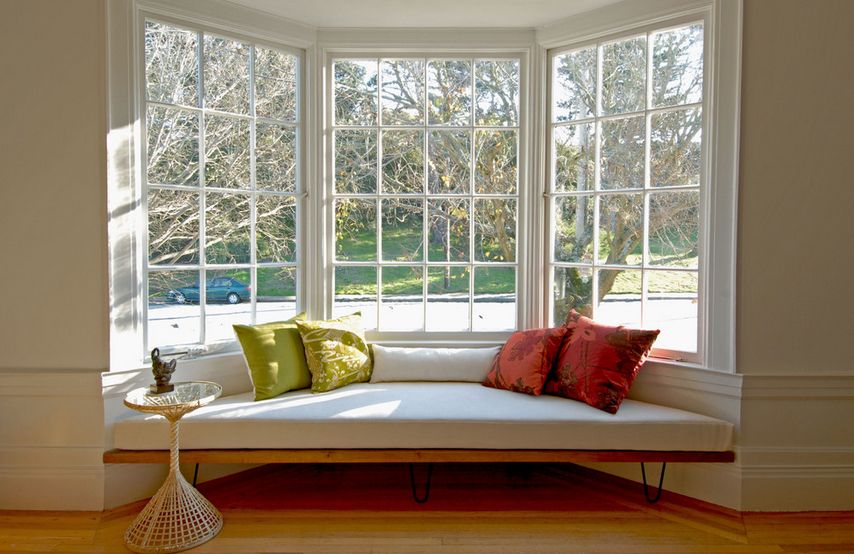 source: homedit.com
The overall concept of your bay windows is crucial. To begin, you might want to go all out with the interior decorations. However, you might adopt a more practical approach. As a result, your window design must represent your concept.
You can adorn it with a variety of textiles and drapes to increase its appearance. Consult with an interior designer before purchasing bay window drapes and hanging them on the inside window panes. You can also pair these with huge pillows to make them visually appealing.
You can also abandon standard approaches in favor of your own. A style must be uninteresting because everyone follows it. You can change it up by pairing it with your style. As a result, the concept behind your bay windows decoration will appear very impressive.
Different sorts of curtains can be utilized. We go into more detail below. Plants can also be added to make it more natural. This is quite beneficial. You won't need to find another location for your small garden because bay windows let in extra light. Remember to arrange them in suitable bouquets. You can then select to hang them from the bay window's pane. Finally, the final result of the look of bay windows is in your hands.
Kitchen Bay Windows Ideas
Trying some kitchen bay window ideas is one of the finest ways to make your cooking room feel larger. Whether you choose an angled bay, a box bay, or a bay with a window seat, a bay window will illuminate and expand the area.
Broadway Street Style Bay Window In Kitchen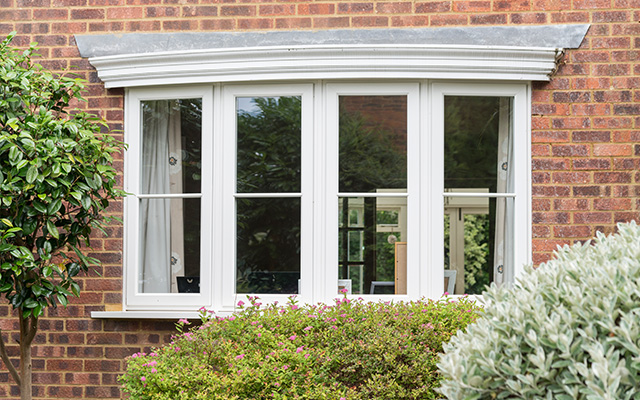 source: evolutionwindows.com
This kitchen is at the top of our list simply because it is so beautiful; we can see the bay window that this kitchen boasts on the side. I like how the bay window's ceiling is constructed of glass since it allows additional light to enter the area – and we all know how important lighting is in the kitchen. In this way, you can slay the kitchen bay window to impress the visitors to your home.
Black And White Addition To Your Kitchen Bay Windows
The traditional color combination of black and white is one that many people choose for their kitchen, including both designers and clients. Black and white just make any kitchen space look really attractive, making it appear as though your kitchen belongs in a magazine. A black countertop with white cabinets is the classic combination of colors in any kitchen. Add the beauty with white color bay windows in this beautiful kitchen.
Space With Some Greenridge
What do you think about kitchen designs with a retro feel? The design of the bay window at this place made it pretty and elegant. The upper bay windows' design, which resembles skylights, is extremely charming and enjoyable! Add some greenery by using small plants and place them in the bay window. Greenridge bay window surely adds curb appeal to your kitchen space.
Oakland Farmhouse Kitchen Bay Window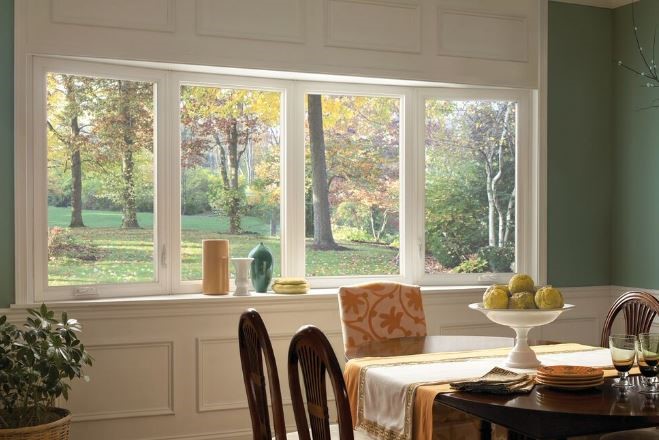 source: greatlakeswindow.com
You can use Oakland wood as a single color scheme in this design kitchen. Kitchen cabinets and drawers with bare wood designs will attract your mind. Steel handles in the cabinets and drawers highlight the overall look. The Bay at the center of the kitchen is expanding the space with elegance. 
Southern California Kitchen Bay
Although there are many designs, this one seems like something anyone would desire for their design theme. The usage of white in this kitchen undoubtedly gave it a luxury and elegant feel. Southern California kitchen is famous for its functionality. From pizzas to barbeques, it serves the best dishes with a functional kitchen set-up. A bay window in this kitchen is adding space for seating and chatting while cooking. 
Large Bay Windows Ideas
Any living room or dining area will have a classic design with bay windows that will not only enlighten the room space but also give space to sit or leisure. Here we will look at some awesome large bay windows ideas.
Square Design Bay Windows
source: renewalwindowswa.com
Use a straightforward and basic design when creating bay windows in a contemporary style. Use clean-angled, square bay windows and lines in the dining room rather than octagonal or rounder ones. An attractive, straightforward design is simpler to work with. Utilize concealed hinge cabinetry to increase storage. To create a lovely design, choose new fabrics and accessories.
Large Bay Window With Versatile Drapery
Drapery is a flexible modern window design concept. Although the drapes may seem somewhat dated, many modern versions are right on trend. Choose light-colored drapes over dark ones if your room is colorful. A ripple-folded curtain is an excellent option for a contemporary-style bay window because of its neat and evenly-lined design. A modern, distinctive, and fashionable aspect is added to the home by strong-featured, symmetrical draperies. To add some extra seating and glitz to the space, use a plush sofa with wooden supports and disorganized pillows.
Kids Room Bay Windows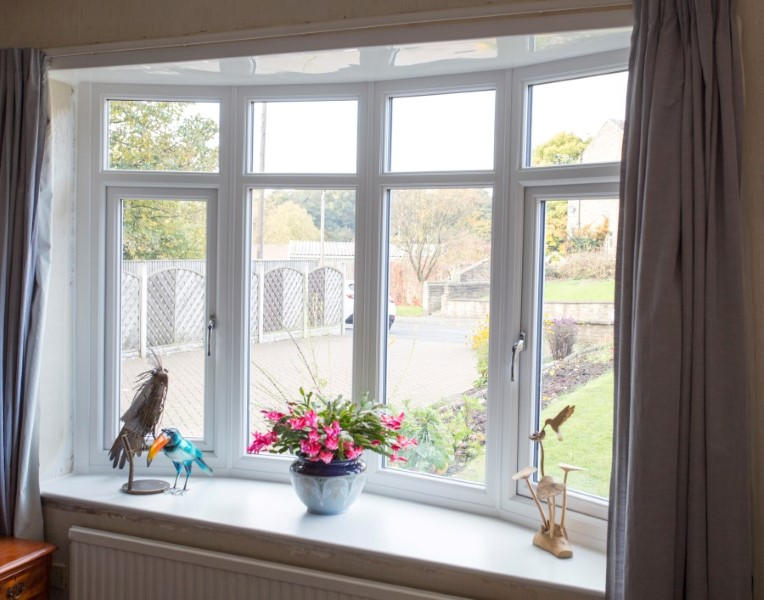 source: gosmartbricks.com
Children adore vibrant colors and adorable patterns. The bay window should be modern, cheerful, cozy, and adorable in every child's room. The charming and simple sleeves have a very polished appearance that is ideal for a child's bedroom. To further enhance the elegance, you could also add some adorable colorful cushions and sofas with patterned floor mats. Kids can play on the seats of the bay windows. If you have shelves on side walls, kids can enjoy story time with books on shelves.
Conclusion
A bay window is a window area that extends beyond the main walls of a structure. It divides a room into compartments. Bay windows are a catch-all term for any window design that stands out. It might be angular or arched. The majority of the medieval windows are bays. They frequently appear as a decorative addition to the structure rather than as an organic component of it. During the Gothic period, the bay window held an altar and resembled a church apse. They functioned as a mini-chapel.