Since lightings are game-changers in the overall interior design of the office, it is inevitable to choose the right kind of lighting for the right place in the offices. In particular, a pendant light is a lone light fixture that hangs from the ceilings generally suspended by a cord, chain, or metal rod. Office Pendant Lights are good options for lighting in the office workspace.
To have comfortable and natural lighting in your office is not possible every time. You must have to take the help of lighting, reflectors, and other types of equipment. As a part of a productive working environment, lightings have a huge role to play in changing our moods. Initially, you have to opt for overhead ceiling lights as they are the main focus of the room.
Apart from that, you can add task lighting and an array of other lighting options. It depends on the sort of tasks you are taking on. However, the lighting of an office should be used not only for functional purposes but also for aesthetic appeal. Try below mentioned modern office pendant light decor ideas that are inherently simple and smart.
Add Versatility With Glass Pendant Lights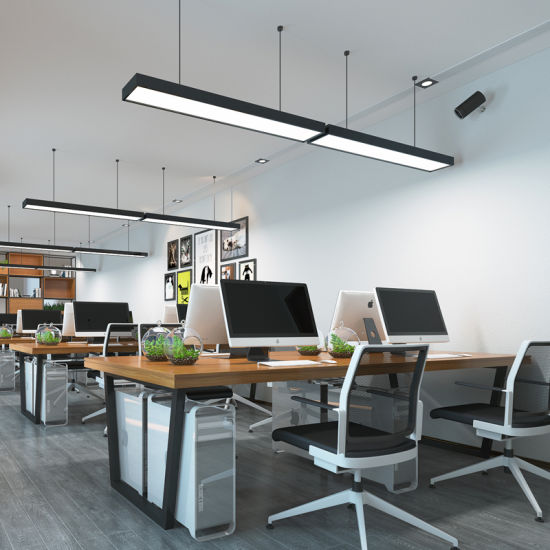 source: pinterest.com
Glass pendant lights have lots of design and customization options. It is the favorite design for interior decorators. They help to distribute light evenly within your space. Varieties of glass pendants range from opal pendant finishes to ripple and cross-hatch designs. The best idea for office pendant lights.
Schoolhouse pendant shapes will help you to diffuse light softly in the space. Other than that, you can go for Crosshatch Glass Pendants. It creates a vintage look with a blue and amber color finish. If you select the wood base for crosshatch lighting, it will also create a retro look.
Colorful Pendant Lights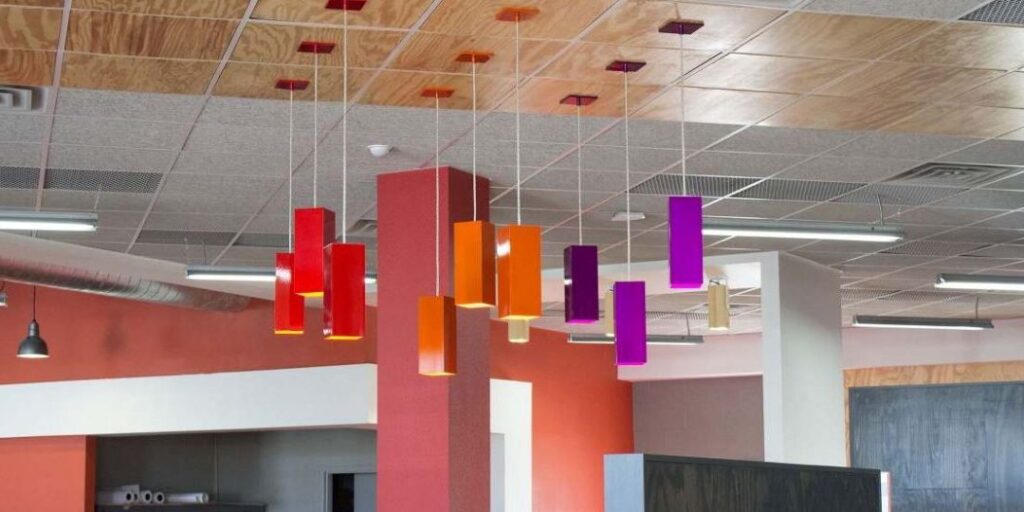 source: pinterest.com
The contemporary choices of colors are Black color lights or Brass themed Lights. These two lightings are the most favorite for the office interiors. However, you can go for other color options. First, you can match the color of the pendant lights with the color of the walls in the office.
Secondly, you can make a contrast using the opposite color of lights with the interior of the office rooms. For example, if the wall shade is coastal green or mint green, you can go for any blue color shade for the pendant lights.
Pendant Light for a Wallpapered Ceiling
Add some appealing wallpapers for the ceilings to give a visual flair to your office space. This will create an ambiance for the working environment. When you pair your fixture with a wall-papered ceiling, it has a classy look with functionality. For Example, incandescent light bulbs can go perfectly with the floral pattern wallpaper of the ceiling. When standard pendant lighting ideas do not appeal to you, go for this unique idea to make your office space looks vibrant.
Industrial Style Pendant Lightings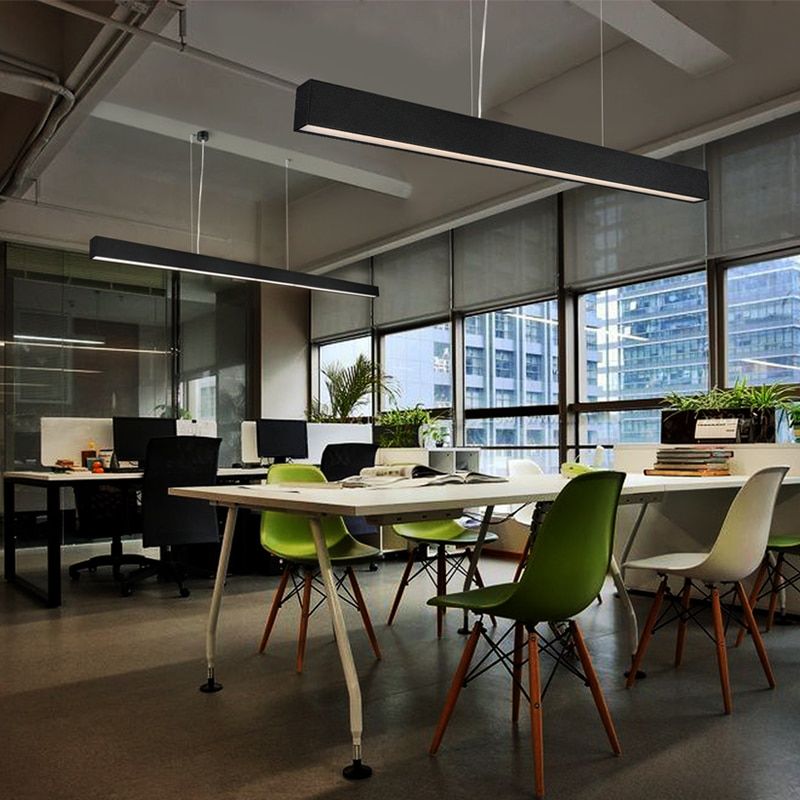 source: pinterest.com
This type of lighting is inspired by the lights used in factories and industries. Lantern-style glass shields and bare bulbs in metallic cages are the two most common industrial-looking pendant-style lights. To make the most out of it, you can place it in the center of the office space. It is pleasantly cozy to have this type of lighting in your office space the best part is it is easy to dismantle and clean.
Simple But Elegant Pendant Lights
Conical shape or cone-shaped pendant lights are the most common and the simplest form of pendant lights. Simple pendant lights are smaller than a chandelier. Moreover, these lights are used in small or medium-sized offices. On top of that, you can place it wherever you like.
Simple pendant lights come with the option to change the bulbs so it is an added advantage that you can change the bulb according to the requirements. Generally, cone-shaped pendant lights significantly cover the office space area and illuminate well in the given space.
Classic Pendant Lights for Office Area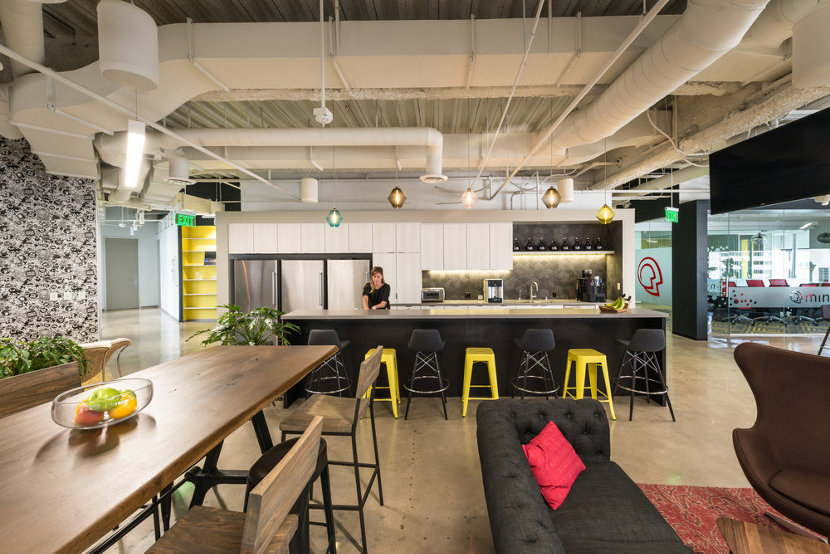 source: pinterest.com
Drum Shaped pendants are the classy options for those looking for a sophisticated look in the office space. It is like a cylindrical-shaped diffuser that is generally made out of hard fabric. Fabric detailing is the main aesthetic appeal of this idea. Additionally, it is an opportunity to add endless shades and patterns to lighting fixtures.
Bamboo hanging lamp shades are another classy option to opt for the office space to give it a Boho touch.No serious look, only relaxed and chic looks with bohemian vibes! Adjust your other fixtures according to this type of lighting to get tuned with the best productive office vibes.
Linear Pendant Lights For Work-Culture
This style is most suited for a busy conference hall. It is a common ceiling fixture for the meeting room where 8 to 10 persons meet for productive purposes. The most exciting feature of this theme is to decide a pattern and design. It is mainly designed for task-based lighting. It is a must fixture in any medium to large-sized office space.
Linear pendants are made of many light sources that run along with a single canopy. It can cover larger space horizontally. This style of lighting is perfect for rectangular surfaces like office desks and dining room tables. great way to look your space larger and wider.
Conclusion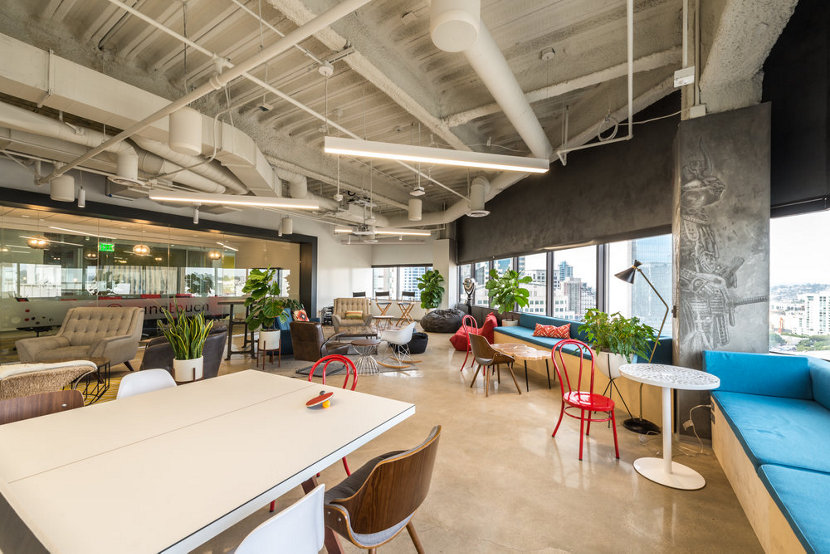 source: pinterest.com
You want your office lighting arrangement to work for you no matter what task you are performing. Most of the ambient lighting comes from office ceiling lights. Therefore, You have to select it with utmost care and precision. Contemporary lighting designs offer more elegant options for your work-related illumination. Be choosy while selecting one from the list of office pendant lighting ideas and revamp the office space like a pro!