Thermostats are constantly upgrading in terms of technology. Previously, you have to adjust the basic devices manually. With time, programmable thermostats are introduced in which you can input a specific schedule of settings, and that works automatically. Nowadays Smart Thermostats enable the users to adjust the home's temperature based on voice commands, occupancy, and weather conditions.
What is a Smart Thermostat?
A device that intelligently controls the heating and cooling systems of your home is called a thermostat. Additionally, Smart Thermostats adjust the temperature according to the settings with the help of sensors. Advanced generation thermostats work with the help of mobile phones, tablets, and even smart speakers using Wifi.
If you think about why the term "smart" is used for the new age thermostats? It is because smart thermostats have the technology that has the ability to learn from your habits and patterns that follow in daily routine and adjust the temperature according to your needs based on this intelligence. They are also known as Wifi Thermostats. It is possible through the algorithms powered by Artificial Intelligence.
How To Compare Smart Thermostats? – Buying Tips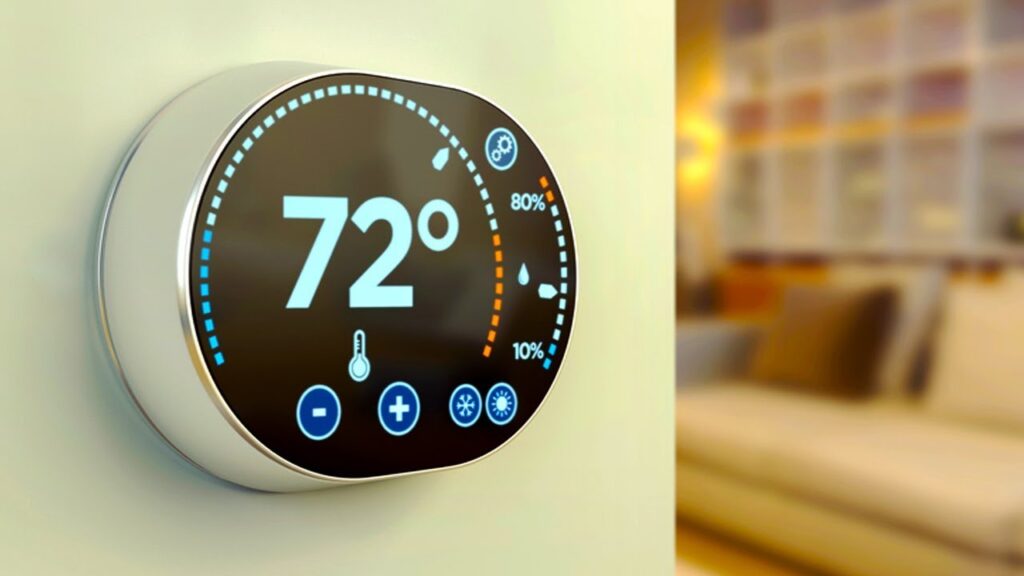 source: confio.in
It is necessary to do some research before buying a smart thermostat that will take away your hard-earned money. Always select the product that suits your lifestyle. So let's discuss which areas we have to focus on while purchasing a smart thermostat.
Temperature Control Methods: Most of the brands provide scheduling and manual control. If you want a smart thermostat, go for the product with smart mobile apps, voice control, and advanced AI-enabled interactions.
Sensors: This is the main functionality of a thermostat. Apart from having general sensors, you can opt for some additional sensors like humidity, air quality, and outside temperature.
Mobile App Control: Check the compatibility of the mobile app and the operating system with your phone. Always compare the features of each model that allows you to control your phone because some features by some brands do not allow mobile application operations.
 Smart Home Compatibility: Select the thermostat that matches your home's ecosystem and other smart appliances. Different brands have different collaborations for integration like Apple Homekit, Google Home, and Amazon Alexa.
Interface: Choose the interface of the thermostat that is not only user-friendly but also attractive. It must display the basic details and be easy to operate.
Geo-fencing: This feature is to use the data of temperature preferences. It will help to accurately map when to on and off the heating or cooling system. This will help in energy efficiency and savings.
Price: Choose the product that comes under your budget. Always compare and select the best-suited product with some compromise if you have a tight budget.
Ease of Installation: Always review the installation guide before purchasing a thermostat. This will be helpful to avoid any complications and compatibility issues in the future.
Best Smart Thermostats of Various Brands 
Nest Learning Thermostat – For Best Design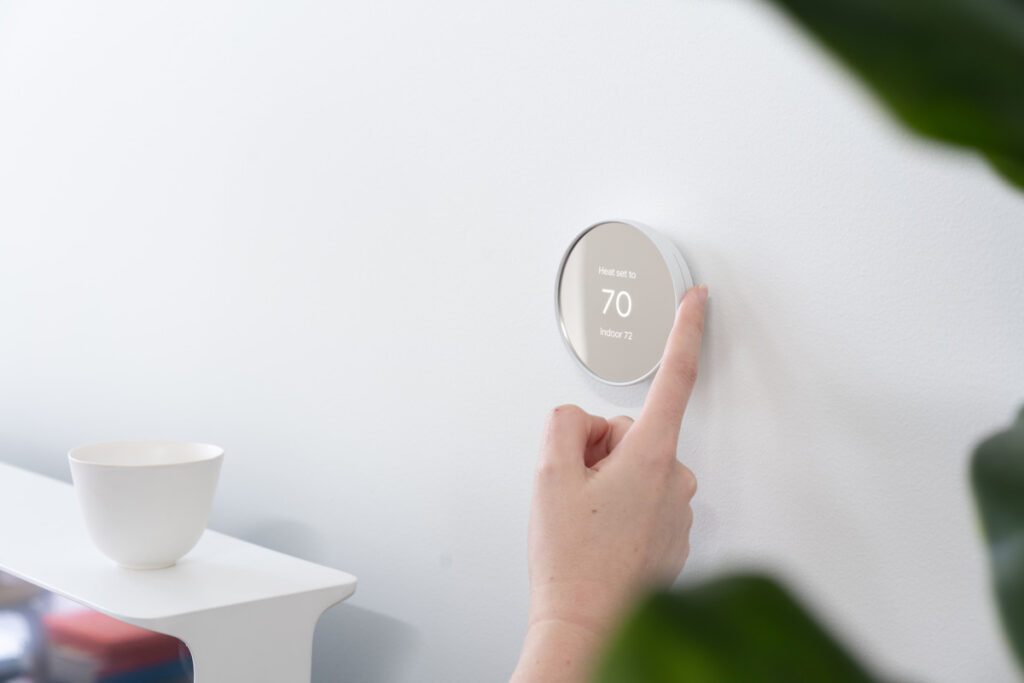 source: pinterest.com
The best-looking thermostat on the market. It has a modern look with a round shape design that can fit with any modern home interior. Net learning Thermostat claims to save your energy bills. This product has a great mobile application that is easy to operate. It comes with smart AI technology that gathers your day-to-day data and function smartly. This device remembers various temperature settings you put in throughout the day.
Moreover, its built-in monitor sensor and GPS functionality app will change the program based on your schedule. It has two parts. The first is the thermostat itself and the second is the heat link. The heat sink is the component that controls the boiler and communicates wirelessly. The sensor window has temperature, humidity, light, and activity sensors. It will cost you around 218$
Honeywell Thermostats – For the Smartest Sensors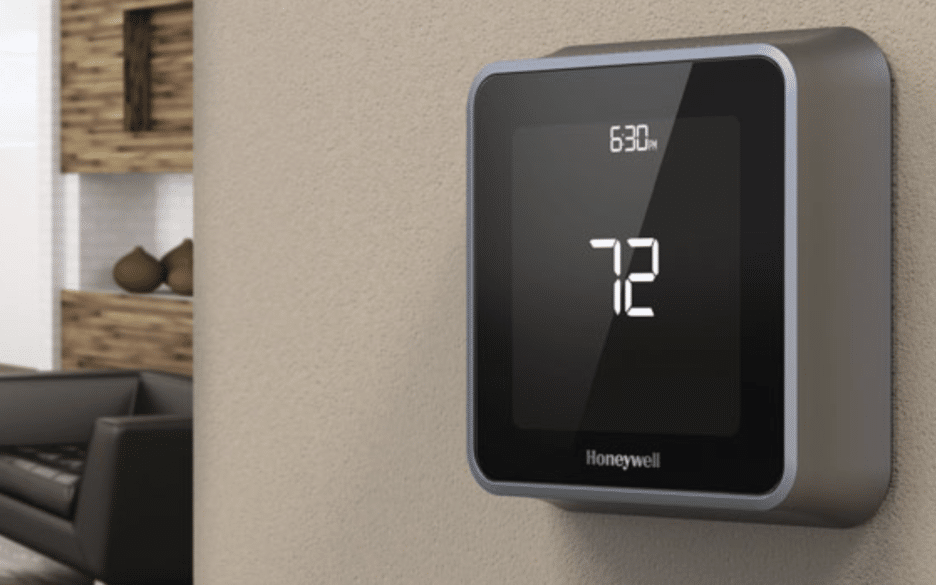 source: pinterest.com
This Wi-fi thermostat comes with one smart room sensor. It has many exciting smart features like T9 works with Alexa, Google Assistant, and Apple Homekit. You can trust this product for reliable performance and it has a solid application base. It has sensors for remote humidity, proximity, and temperature sensors which makes it the smartest sensor accessory.
It has a bright, easy-to-read touch screen. The remote sensor comes in the box. Moreover, the sensors have AAA batteries that can detect temperature, humidity, and presence. The best part of this product is that it supports a wide variety of voice assistants as well as smart home platforms. It will cost you around 200$.
Ecobee Premium Thermostats – Best Voice Integration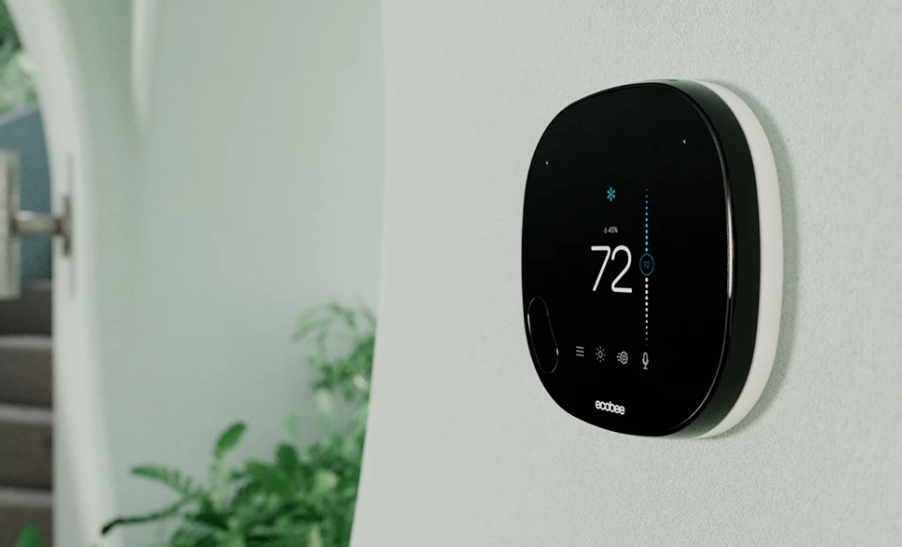 source: pinterest.com
Ecobee's smart thermostats stand out from other products because of their redesigned exterior. The unique feature is that it has an air-quality sensor. Unlike previous models, this model has Siri and Alexa Integration which makes it smart and functional. The main Feature is Ecobee's Smart Sensors that make all your home's rooms reach the temperature you want.
The design of this product is square with rounded corners. Much larger touchscreen display in the front. The display is responsive and easy to navigate. The air quality sensor gives you a detailed look at VOC2 and Co2 levels and also mentions the air quality scale from Clean to High with the added suggestions like opening the window. It will cost you around 249$.
Amazon Smart Thermostats – Best Overall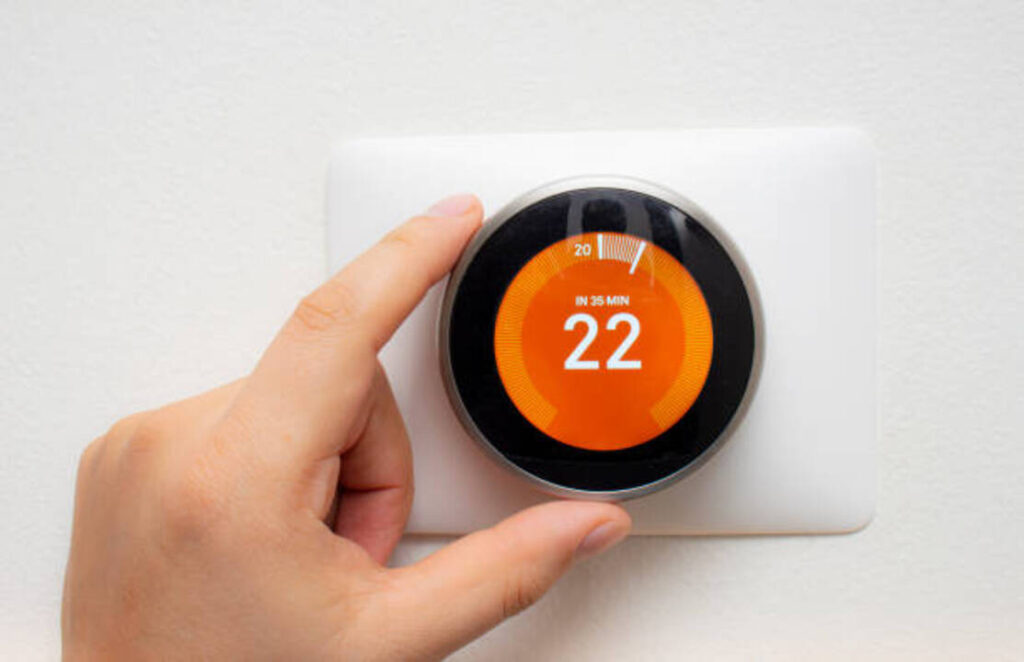 source: pinterest.com
The smartest as well as the most affordable gadget on the market. Amazon Smart Thermostats has an in-built Alexa App which functions over the voice command. All you need is the Alexa-enabled smart speakers or display to utilize voice commands. However, you do not need to install Alexa skills as it is an Amazon-branded product. This gadget can save your annual energy bills by 50$. The design of the product is compact and simple. 
Apart from that, It has a minimalistic touch screen interface which enables you to adjust the temperature of the heating and cooling system in your home easily. It does not have Google Assistant support or an Apple Home kit. Moreover, it has no remote temperature sensing system. You have to acquire a C-wire adapter for the operations. It will cost you around 60$.