If you're looking for some inspiration for your outdoor deck design, you've come to the right place. In this article, we will discuss five popular deck design ideas sure to get your creative juices flowing. So whether you're just starting to plan your deck or you've been working on it for a while, be sure to read on for some great ideas.
The Wraparound Deck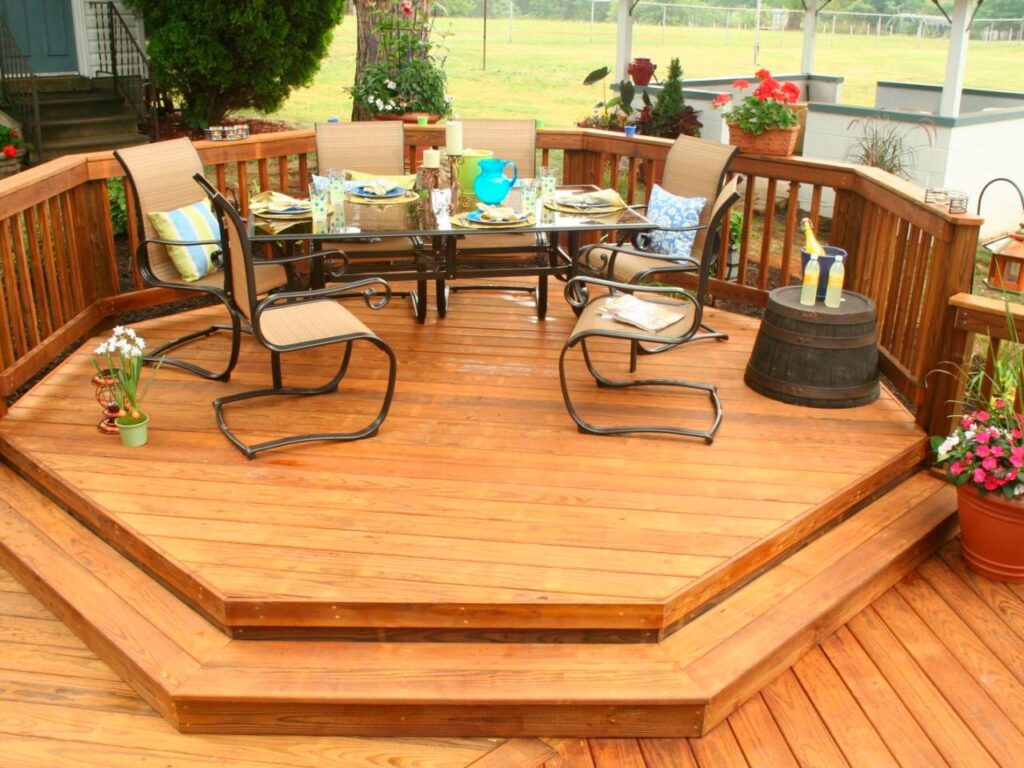 thespruce.com
A wraparound deck is a popular deck design for several reasons. First, it allows for plenty of seating and entertaining space. Secondly, it provides homeowners with easy access to their backyard. Finally, it creates a seamless transition between the indoors and outdoors. Wraparound decks can be built with many wood and composite decking options, making them perfect for any weather. Not only do wraparound decks provide ample space for entertaining, but they also offer stunning views of the surrounding area. Whether looking out over a beautiful garden or taking in a picturesque sunset, wraparound decks provide the perfect spot to unwind and enjoy the outdoors. A wraparound deck is an excellent option for homeowners seeking an inviting outdoor space that is both functional and stylish.
The Observation Deck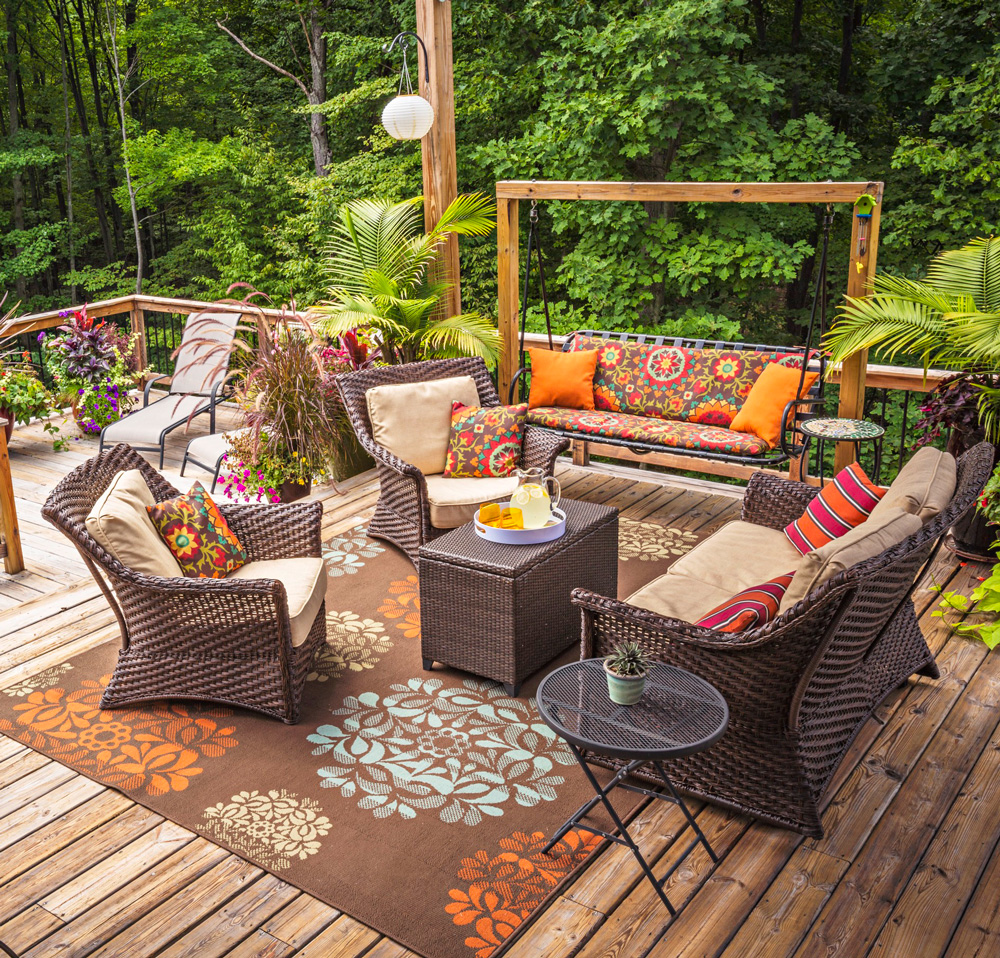 source: hgtv.com
An observation deck is a popular deck design for many people because it allows them to enjoy the outdoors while also taking in the stunning views. This type of deck is typically built on high ground to offer a clear view of the surroundings. Whether you're looking out over a valley, a cityscape, or simply your backyard, an observation deck provides the perfect place to relax and take in the scenery. In addition to their aesthetic appeal, observation decks can also be used for practical purposes, such as keeping an eye on children playing in the yard. No matter your reason for wanting one, an observation deck will surely enhance your outdoor living space.
The Multi-level Deck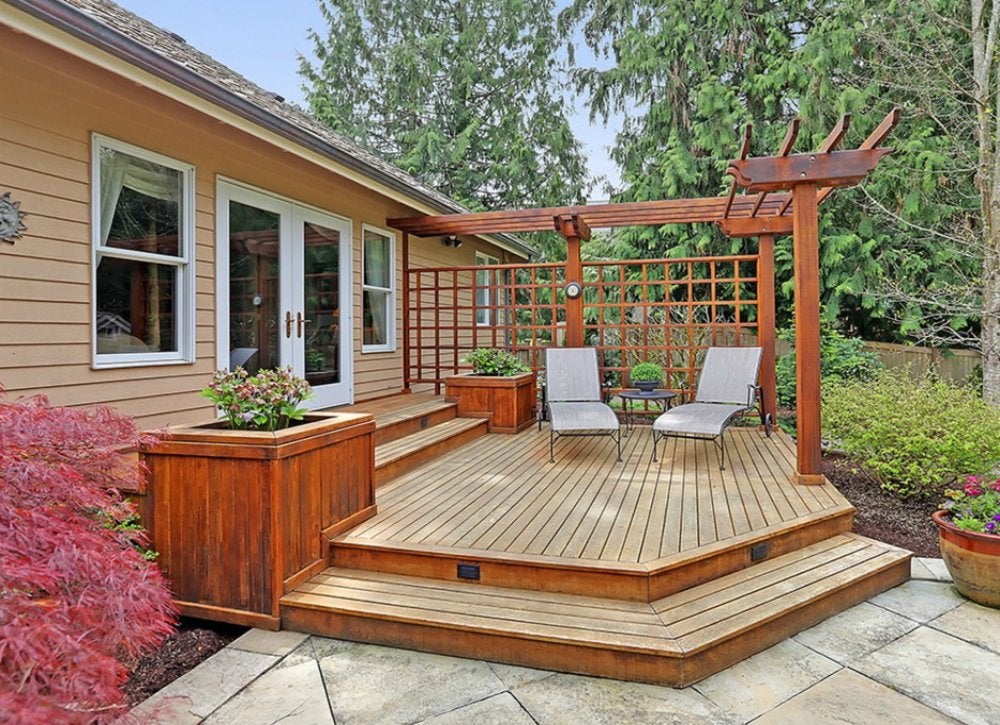 source: pinterest.com
A multi-level deck is a popular choice for many homeowners because it offers a versatile space for various activities. For example, you can entertain guests on the main level while children play on the lower level. Or, you can create a dedicated dining area on the upper level and use the lower level for relaxing in the sun. With a multi-level deck, you can have it all! In addition, this type of deck is also great for homes with sloping yards. You can make the most of an uneven landscape by building different levels into the deck. No matter your needs, a multi-level deck is sure to provide ample space and options for outdoor living.
The Screened-In Porch Deck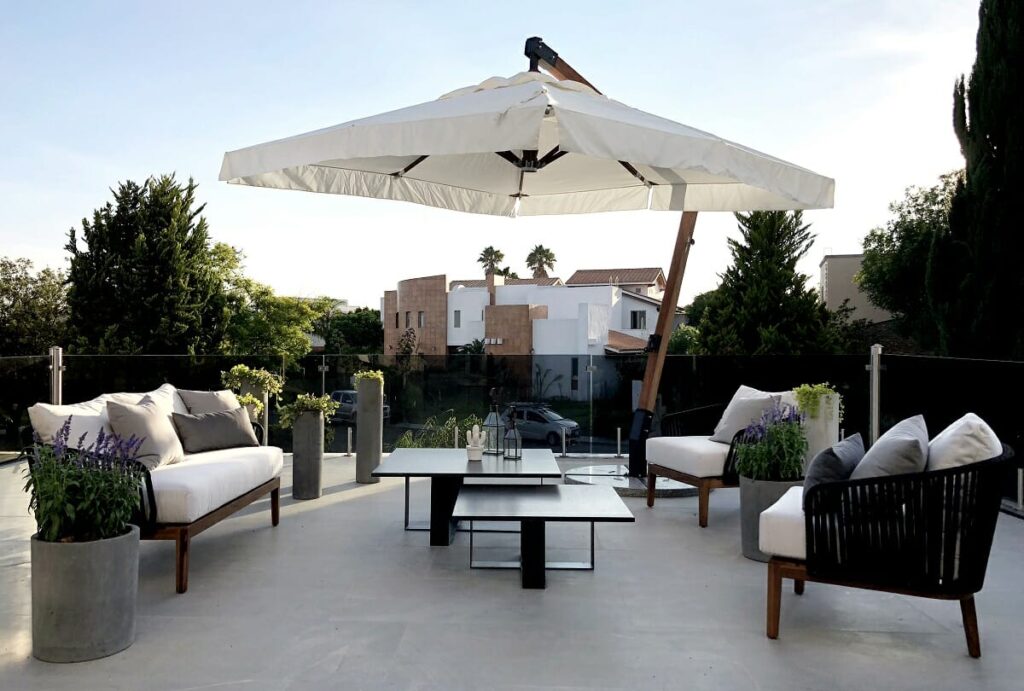 source: pinterest.com
Screened-in porch decks are popular for several reasons. First, they provide an impossible level of privacy with an open deck, which can be especially important if the deck is located near neighbors or on a busy street. Second, screened-in porch decks can be used year-round, even in inclement weather. This type of deck can be equipped with a ceiling fan and heaters, making it comfortable to use in all seasons. Finally, screened-in decks can help to keep out pests such as mosquitoes and bugs. This can be a significant benefit in areas where insects are prevalent. For all these reasons, screened-in porch decks are a popular choice for many homeowners.
The Island & Peninsula Deck
source: decorilla.com
One of the most popular deck designs is the Island and Peninsula deck. This type of deck is usually built around an existing house or other structure, with the addition of one or more "islands" that extend out from the main deck. The advantage of this design is that it allows for maximum use of the available space while still providing plenty of room for outdoor furniture and other accessories. Another reason for its popularity is that an Island and Peninsula deck can be easily customized to fit any home's specific needs.
For example, the size and shape of the islands can be adjusted to create a more intimate seating area or to provide more space for entertaining guests. Along with being fully adjustable, there are many different types of building materials and composite decking options to make your dream deck a reality. With so many options available, it's no wonder an Island and Peninsula deck is a popular choice among homeowners.
Conclusion
There are a variety of popular deck designs to choose from, each with its unique advantages. Whether you're looking for a spacious wraparound deck or a private screened-in porch, there's sure to be a design that's perfect for your home. So get inspired and start planning your dream deck today.