Often, you hear that bold and bright colors are in and dark shades are out. But, this is not the case in 2022. Instead, it appears that this trend has flipped, and now, more homeowners are choosing to embrace dark tones. In particular, this is something that is happening when it comes to the dining room. You might be surprised at how dark tones can transform this space that you use with your family, as well as guests. So, let's take a closer look at how you can use these dark tones in your dining room.
Be Brave with a Feature Wall
source: pinterest.com
Painting the walls of your dining room in a dark tone might feel like you are enclosing the space. This is not something you want to do if you are going to be hosting guests.  But, this does not mean that you have to drop the paintbrush. Instead, why not be brave and choose to include a feature wall? This is going to allow you to enjoy the colors that are trending this year, but in a way where it does not make the room smaller. Instead, it can bring intimacy to the dining room and allow you to feel closer to everyone in the space.
Feature a Dark Dining Table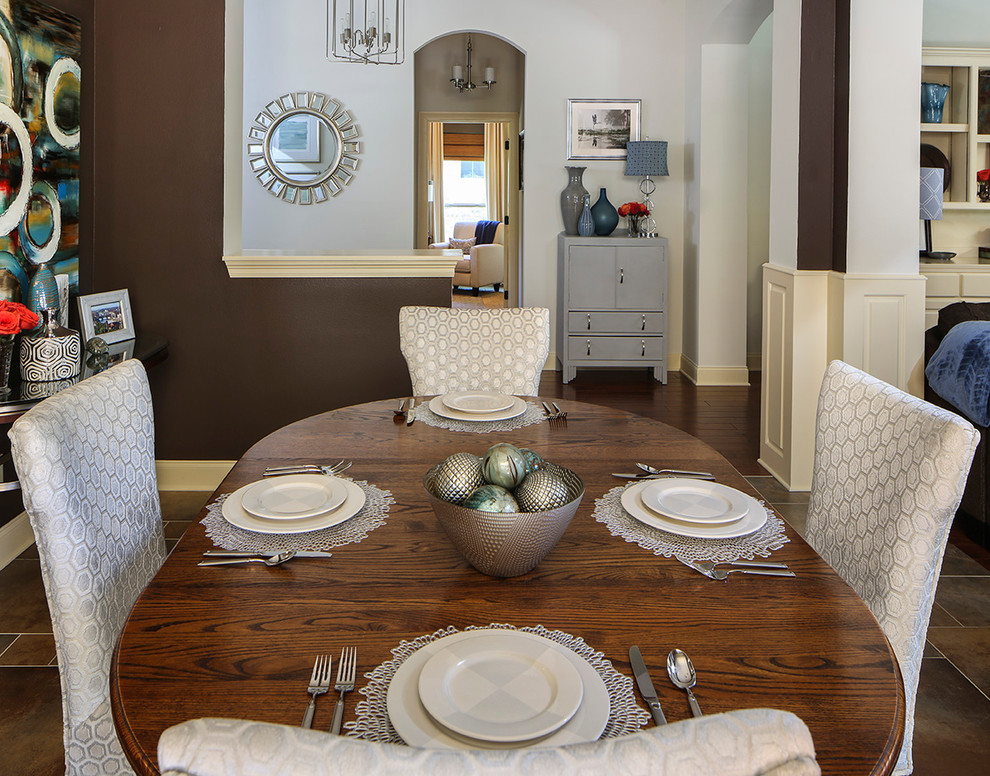 source: pinterest.com
One of the best ways to bring trending dark tones to your dining room is by purchasing a dark table. For instance, you can choose black or dark browns to keep up with 2022 homeowners. There are a lot out there to choose from, and you can still add a dash of color to the seats and décor you use on the table. Check out Pricebusters if you are looking for a dining table or chairs on a budget. There are a lot of fantastic deals that can allow you to renovate for less, allowing you to achieve your vision without breaking your budget.
Boast a Large Rug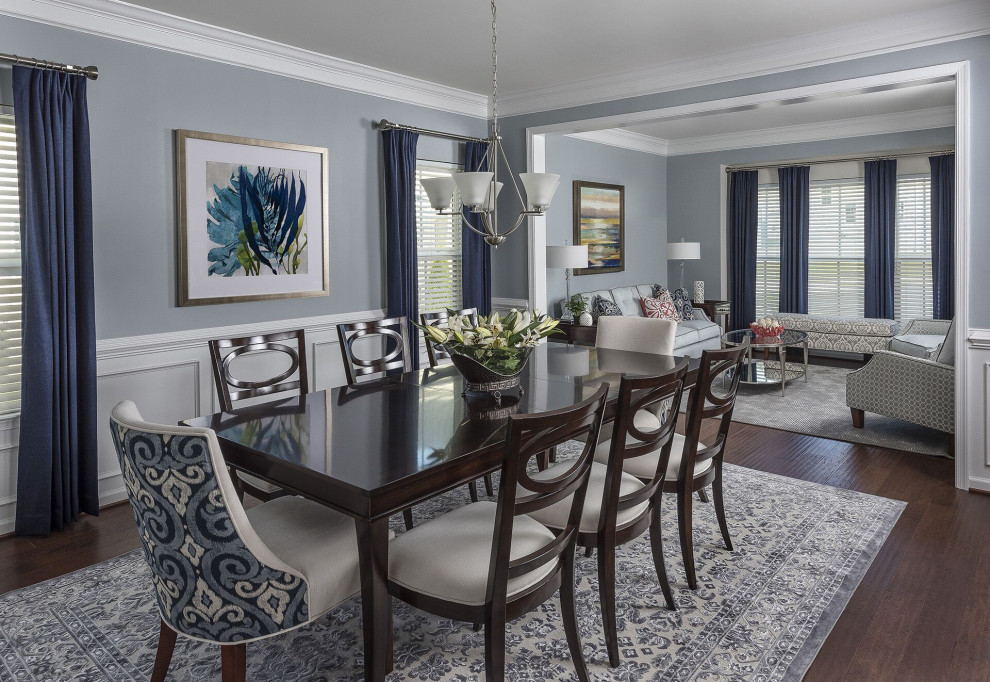 source: pinterest.com
Again, there are a lot of different ways you can introduce dark tones to a dining room. Not all of them have to be as bold and brave as you think. For instance, you can choose a large rug. This can be in darker tones that bring intimacy to this space, as well as some interest. This can be placed under a dining table and chairs for a soft texture, as well as a rich element. For example, this could be brown, black or dark gray. What's more, if anybody spills anything on a dark rug, the stains are going to be more difficult to spot.
Choose Artwork to Deepen Walls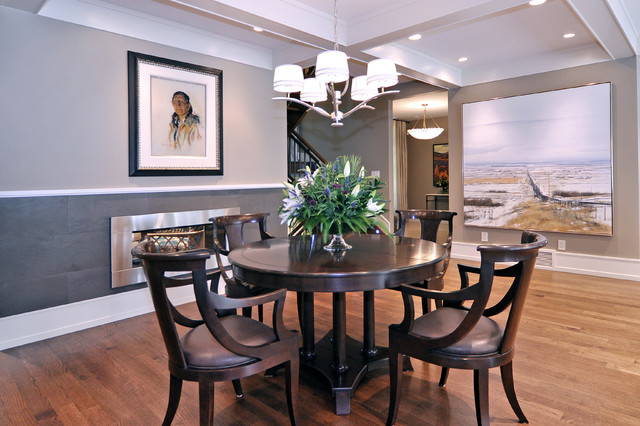 source: pinterest.com
If you feel like the walls in your dining room are too light for 2022 home trends, you can add some dark tones with artwork. This is a good way to introduce new colors to a space without them being overpowering and in-your-face. You can bring a variety of dark tones and complement them with other elements of décor. If you are new to using dark colors in your home, this can be a good way to get started.