Almost all kids dream of living in a treehouse, a place which they can call their own. But a treehouse architecture is not so simple. It needs proper planning and good ideas according to your space and budget. Hence if you are thinking of surprising your kids with a treehouse but do not have tree house design ideas, see a few treehouse designs listed below which can surely inspire you.
source: seattle.curbed.com
The traditional idea of a treehouse is the A-shaped treehouse. It is the most common since it will not occupy too much of the space of your backyard. It is bigger and comfier which your kid will surely love.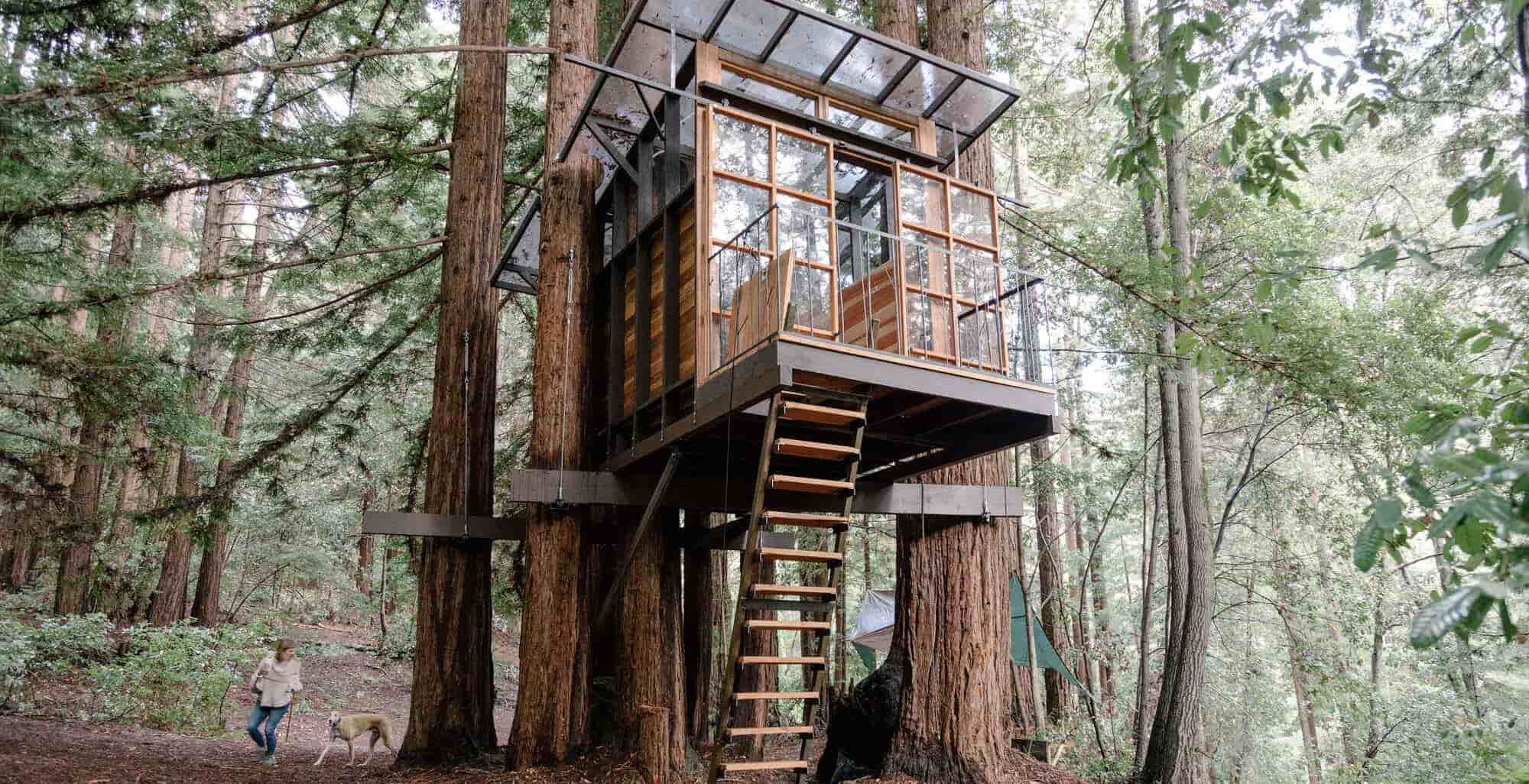 source: wsj.com
The glass tree house will help you keep an eye on your little ones even from your house. It is not necessary for a treehouse to be shaped like a traditional house, you can opt for different ideas.
source: treehousepoint.com
This is one of the bigger treehouses to accommodate you as well as your children. It will keep them at bay as well as give you some alone time. It will also give your kids a stunning view of the forest without stepping foot outside.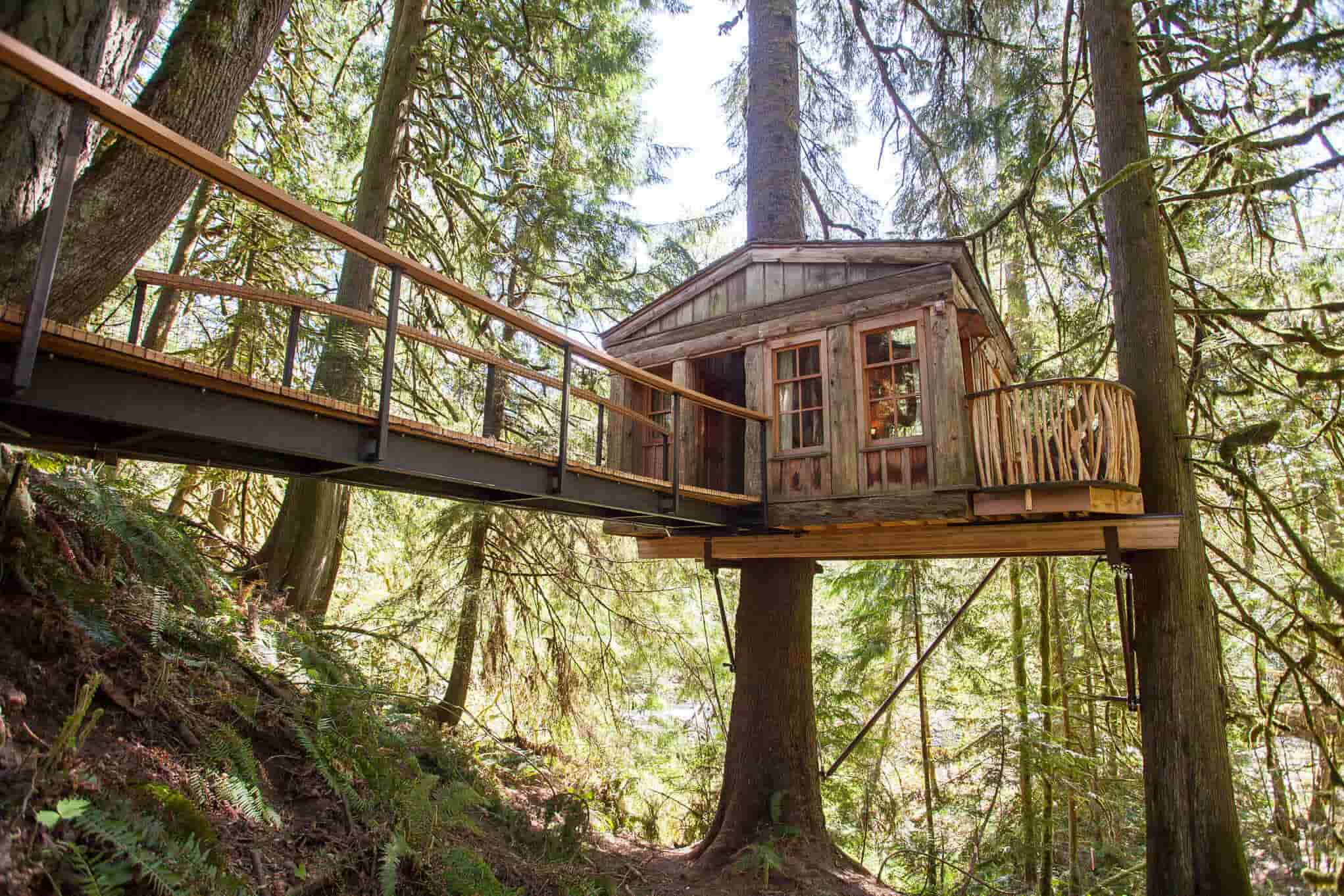 source: treehousepoint.com
You can use a lot of ideas to make your treehouse unique. You can add a bridge, a deck for your kid to stand and survey their surrounding to a simple design and create a different and beautiful architecture.
source: wsj.net
Ditch the similar old patterns of the treehouse and try out some new designs like this hexagonal shaped treehouse. It is simple yet fascinating.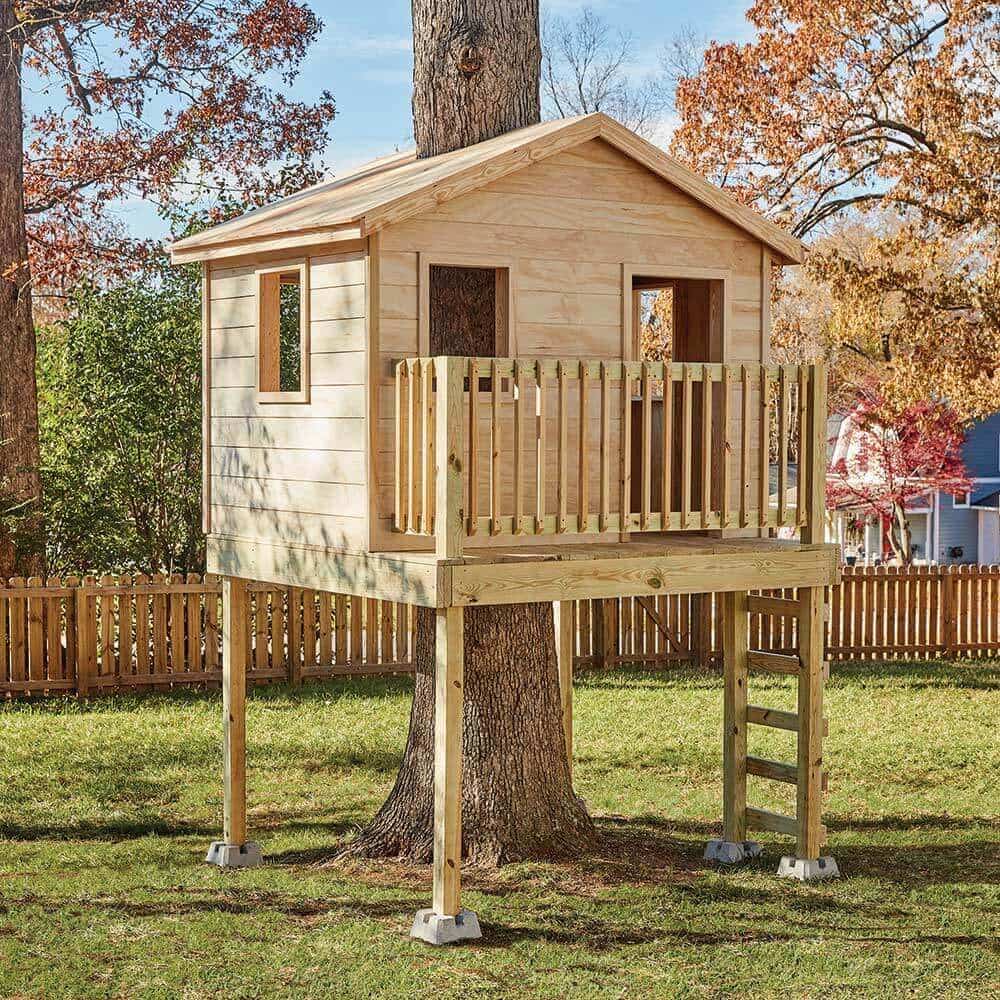 source: homedepot.com
You don't need much in the way of housing, just space above ground for your kids to use as an alternative playroom. This treehouse is a perfect example that proves simple is best.
source: o2treehouse.com
This unique designed treehouse will not only make your children ecstatic but will also add an element to your backyard. The warm environment provided with a few cushions and your children is ready for a memory that they can cherish for life.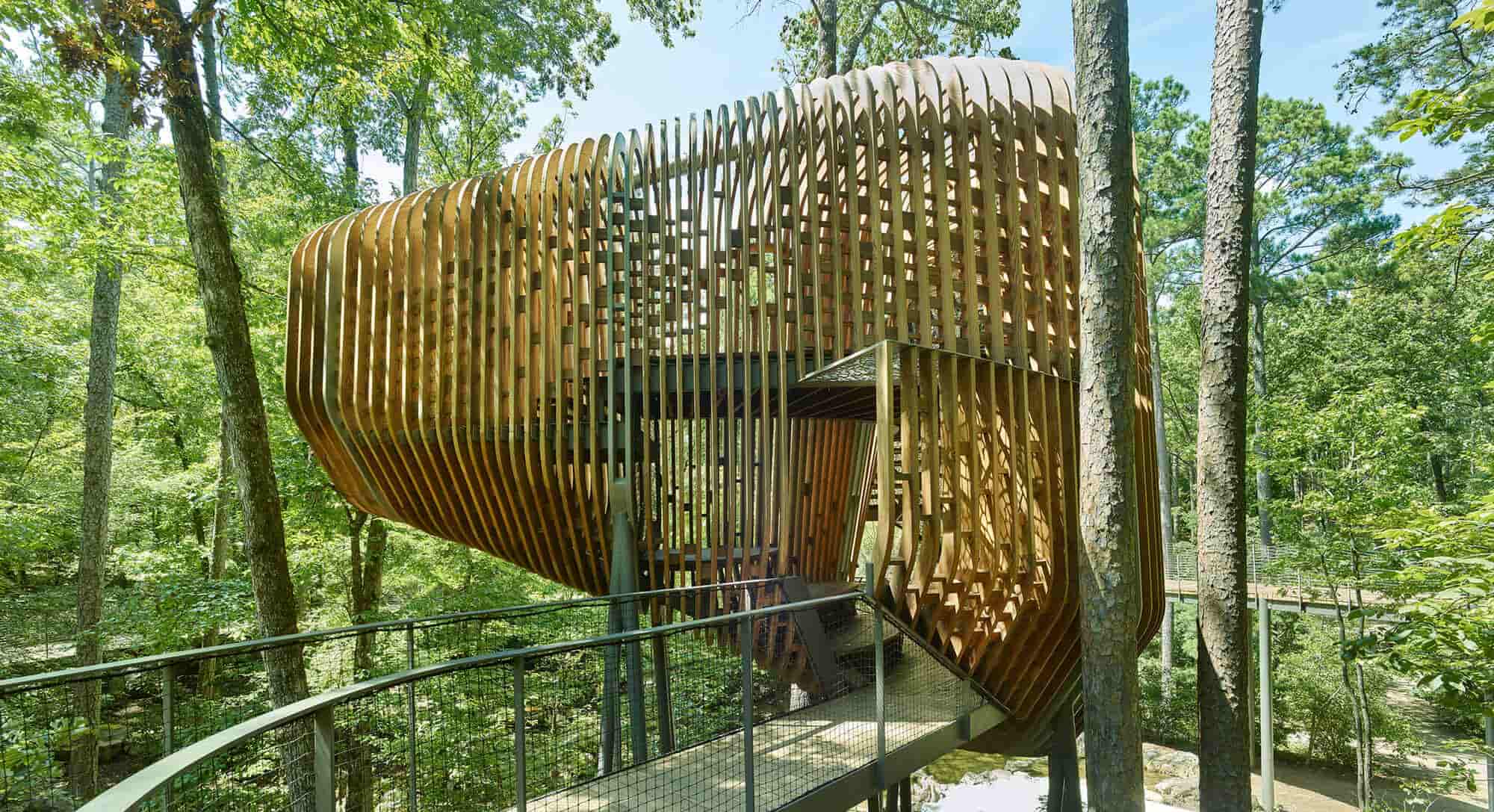 source: archdaily.com
Creating a long rail to your treehouse is also a great way to add an unique touch to it. It will give space to the treehouse as well as gives your children an open environment.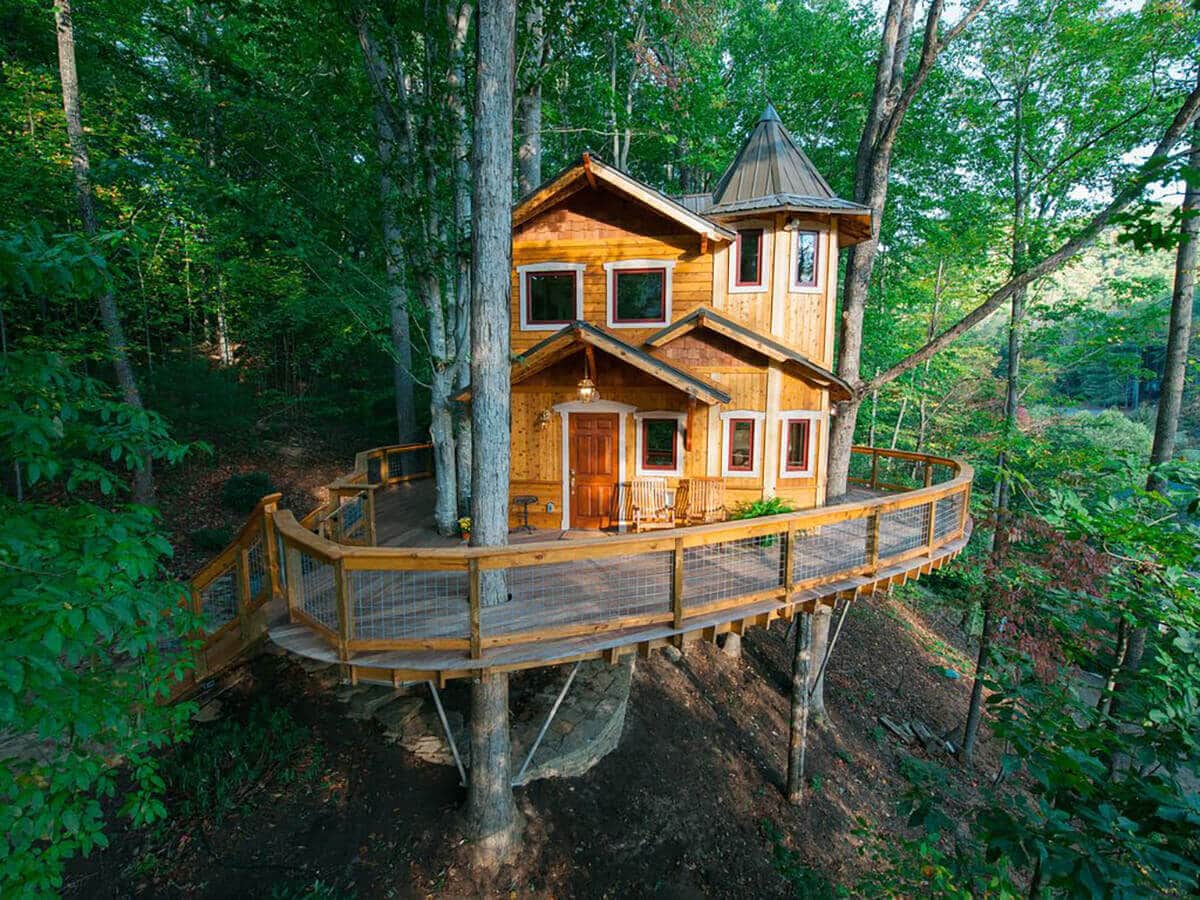 source: money.com
Adding a porch all around your treehouse will give you space to organize small gatherings and even your children can invite over their friends for a sleepover.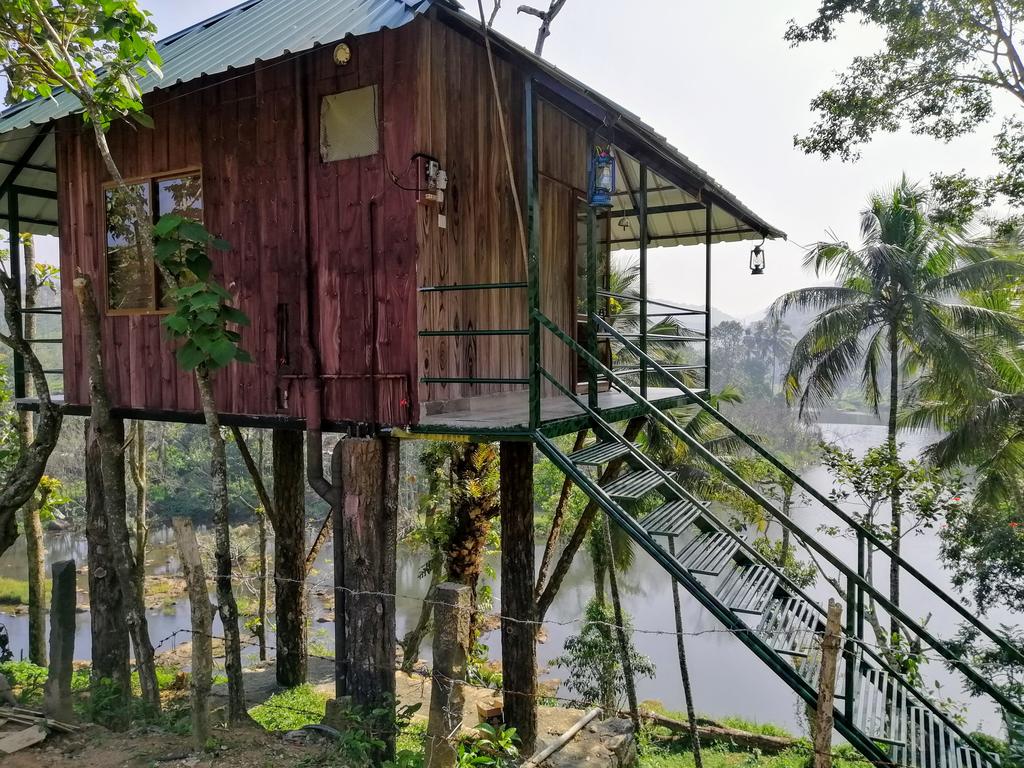 source: booking.com
A sea-facing treehouse amidst the forest is one of the best ideas for making s treehouse. It will keep your children close to nature and will inspire them to be eco-friendly.
source: hermanncottage.com
A large place for all your family members to accommodate and spend some quality time will be an ideal idea for a treehouse.
source: themohicans.net
The fort shaped treehouse with lights on the porch outside will be a good idea for a treehouse.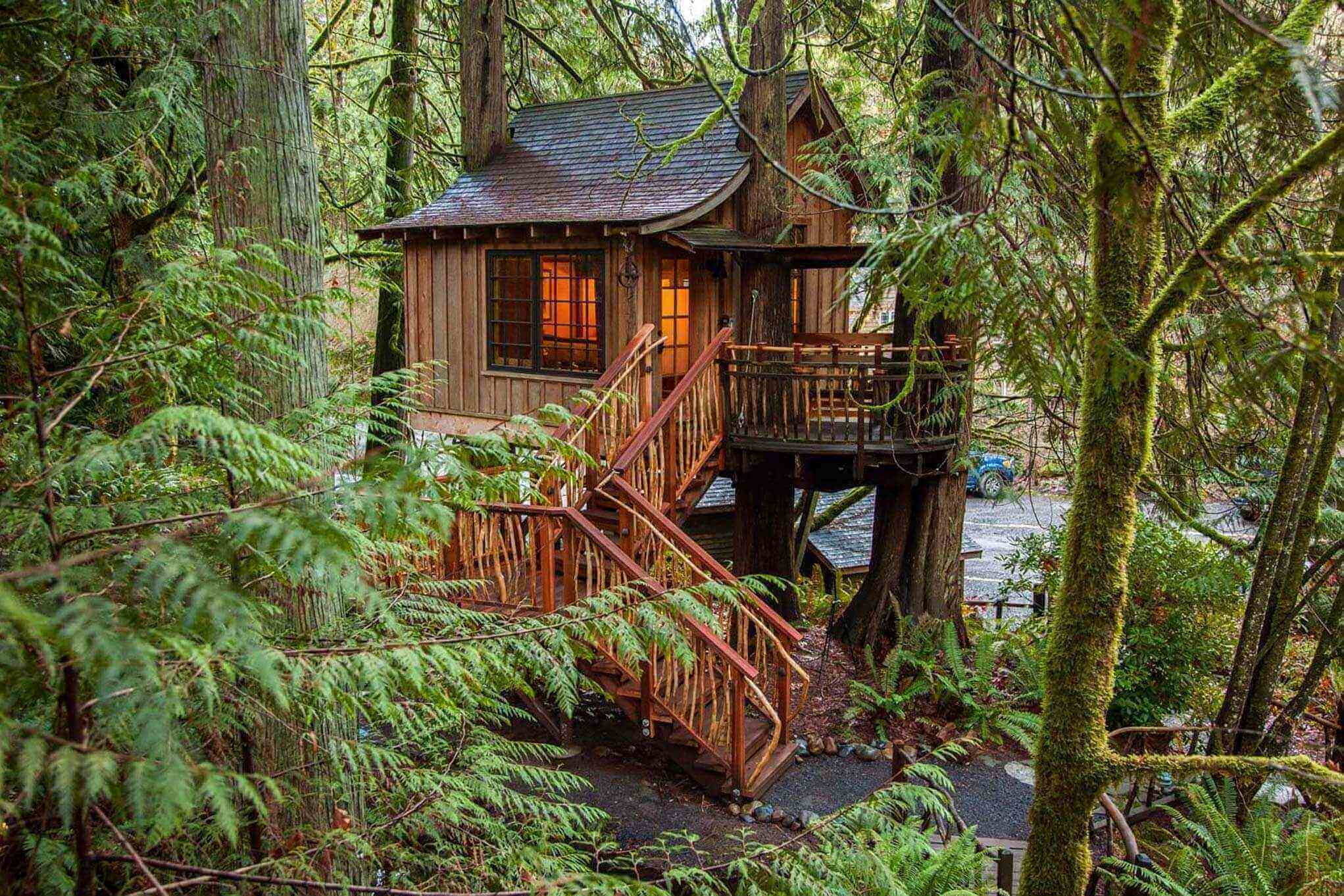 source: treehousepoint.com
There are also many modern ideas to make your treehouse look simple yet sophisticated. The dome-shaped tree house with many windows will give your child a small, cute little space for themselves while providing clear sunlight and fresh air.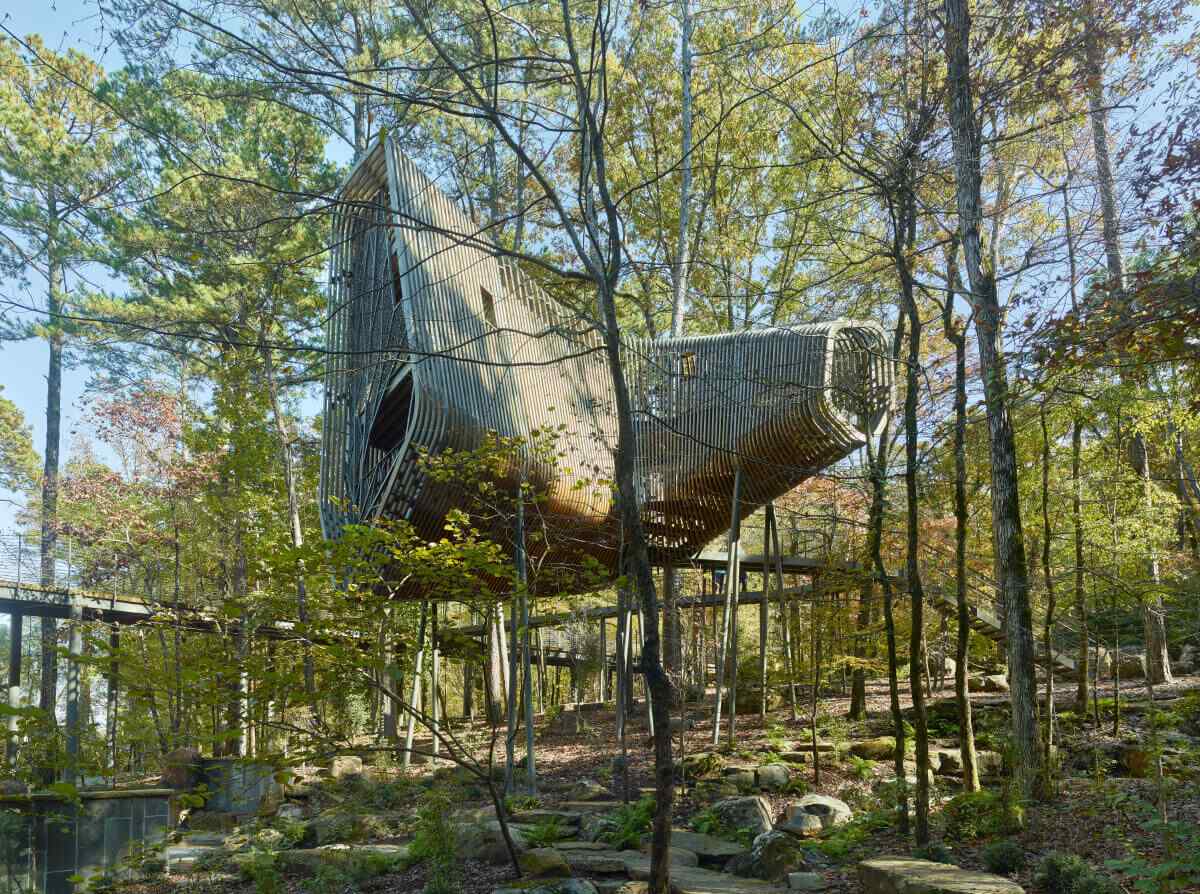 source: archpaper.com
You can create two treehouses and join them with a bridge. This will provide separate places for your kids yet a commonplace. The thatch rooftop adds a fun element separating it from a traditional wooden roof.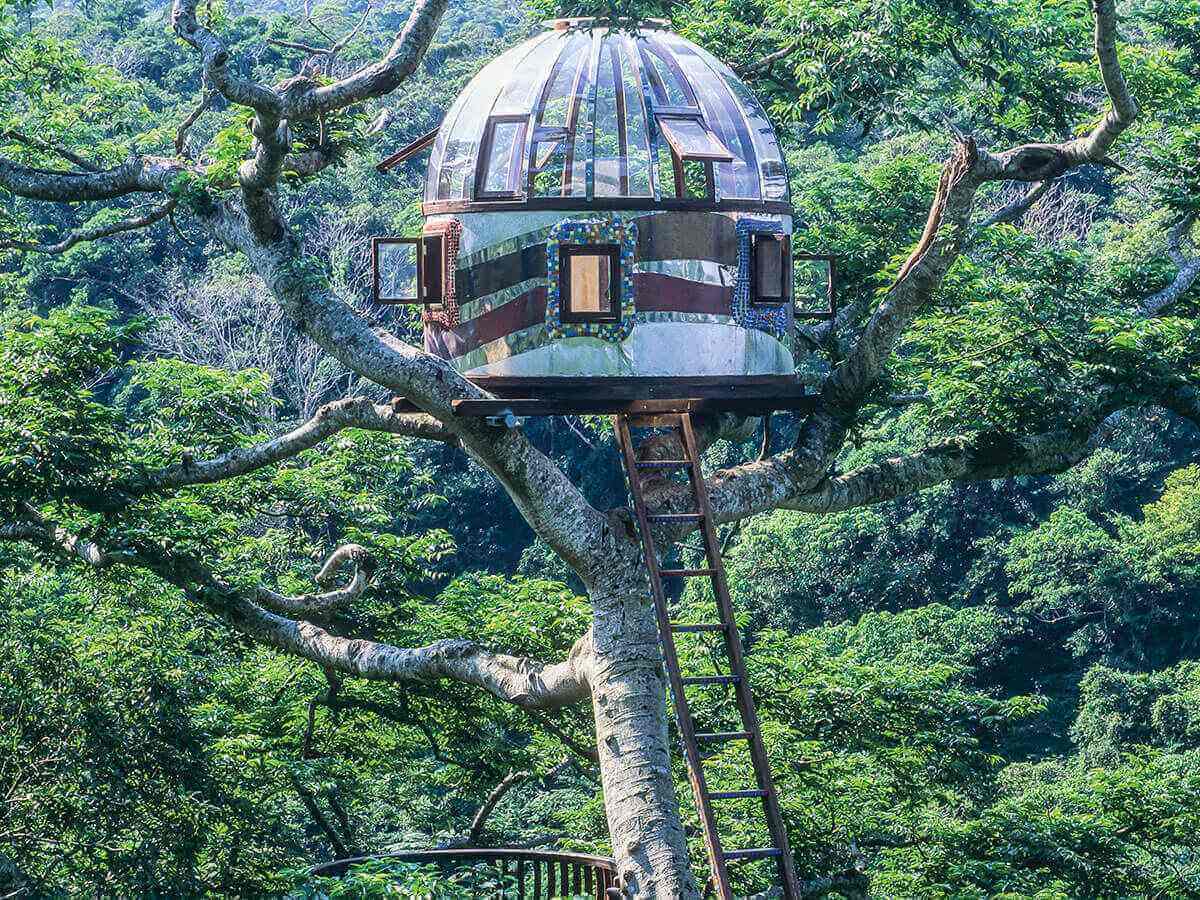 source: scienceworld.scholastic.com
The treehouse will give you a clear view of the sky to enjoy the beautiful sunrise and sunset with your kids plus you can also teach your children constellations. They are also very pretty thus you can keep it in your backyard even when your kids have grown up.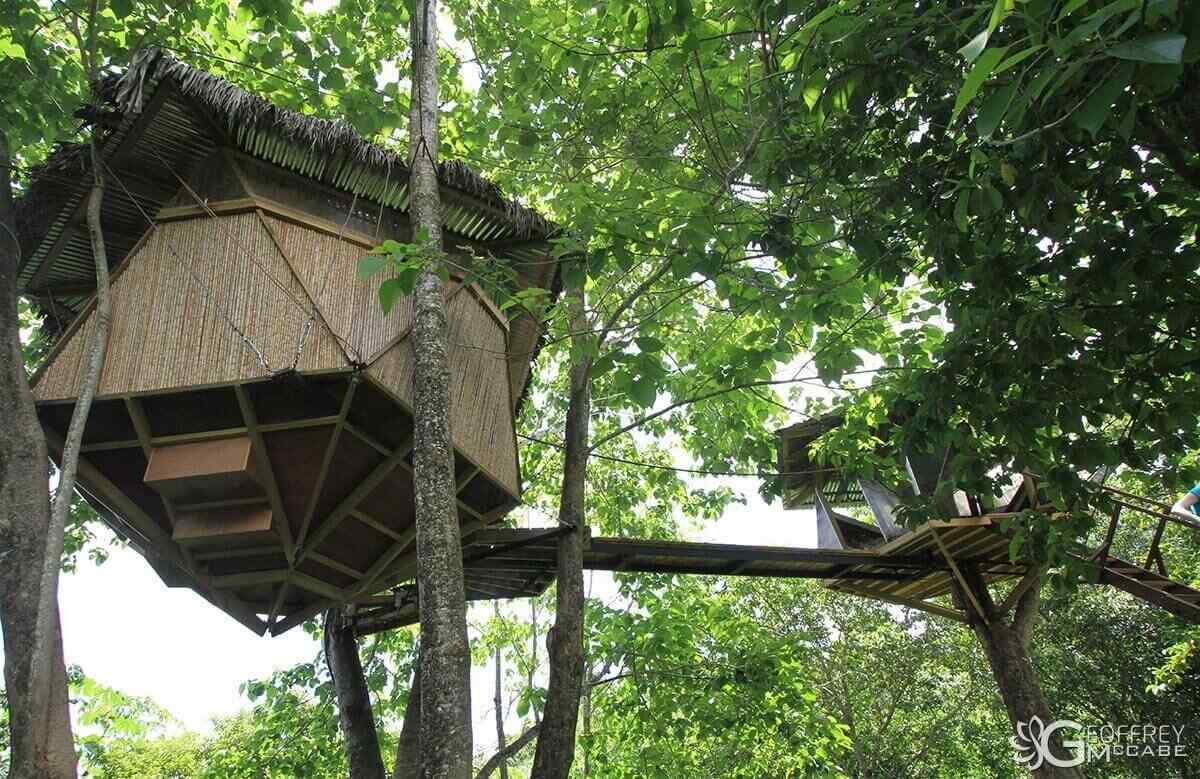 source: costaricajourneys.com
Building a spacious treetop will give you space for arranging a campout and sleepover without getting your house dirty. You can enjoy the light breeze with a good laugh with your family and friends.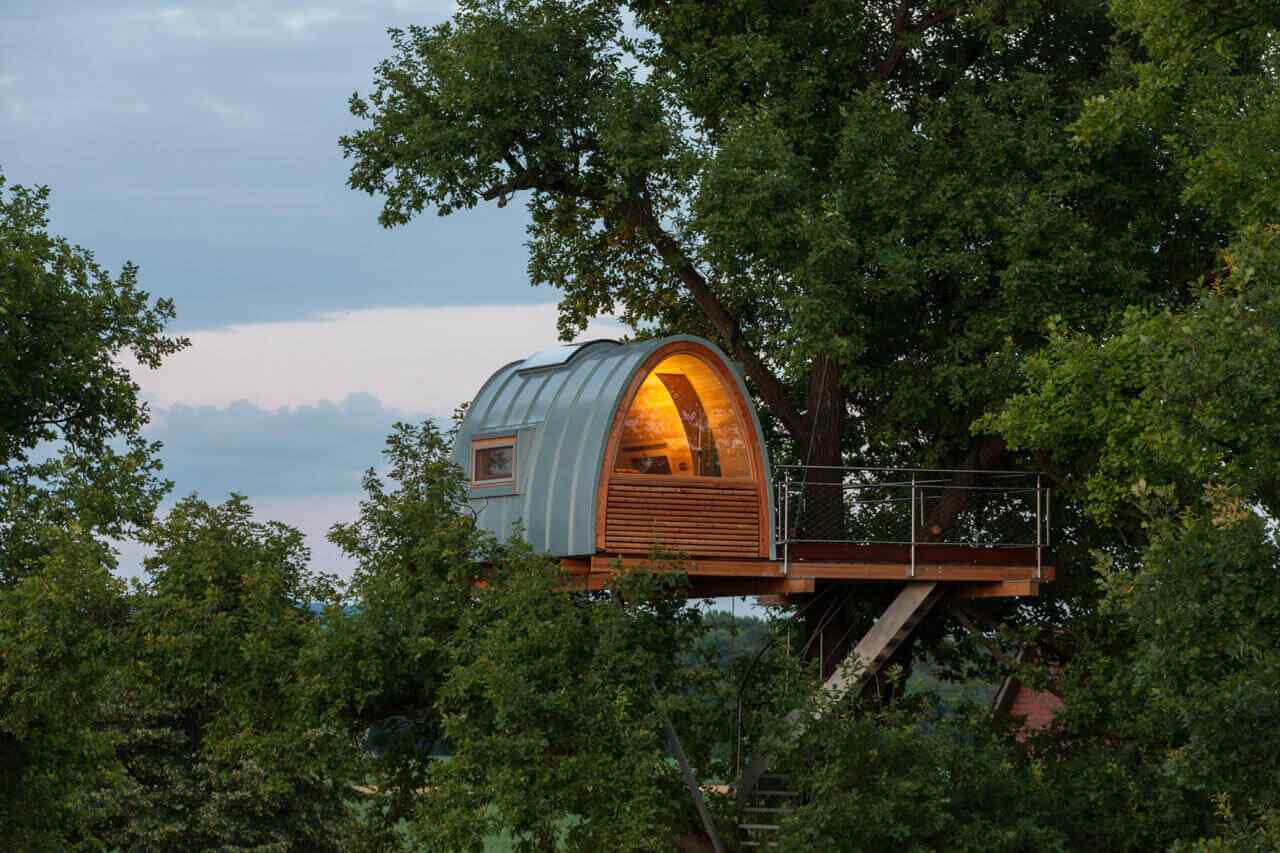 source: sobify.com
You can add many of such elements to your treehouse and bring a smile on your family's faces.
source: treehousehideaway.com
View the best Architecture for Treehouse design and take some ideas for treehouse or tree hotel room design at TheArchitectureDesigns. Must visit and check out all ideas.