Company Offices are mostly standard-looking with the same beige colors and office design having cubicles for employees and office for bosses.
If you are interested in designing your office in ways which will increase your employees' morale and inspire them to be more energetic and lively, see the company offices at www.architecturedesigns.com listed below that have put in everything to make their offices anything but boring. They are offices of famous companies that have created a benchmark for stylish offices with the use of perfect colors, textures, and lights.
AOL Head Quarters – Palo Alto, California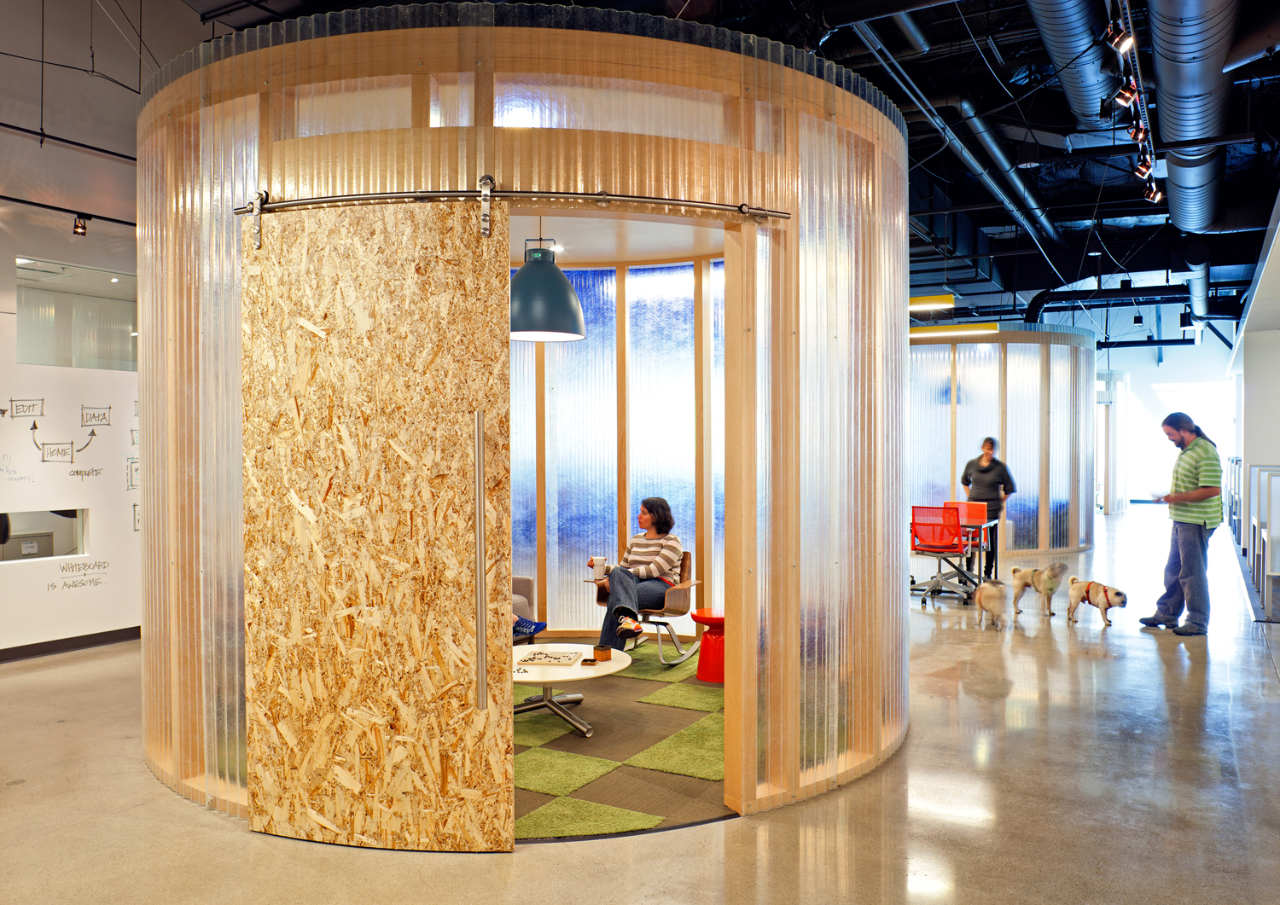 source: pinterest.com
AOL is definitely making big changes not only in the terms of business but also in architecture. It has escaped the tedious corporate design and is moving towards making their office more fun and inspiring. It has designed its space in the most unexpected way with large kitchens, different shades of color, and fun space for their employees such as pool tables, games room, and many such relaxation areas.
Big In Japan – Dallas, Texas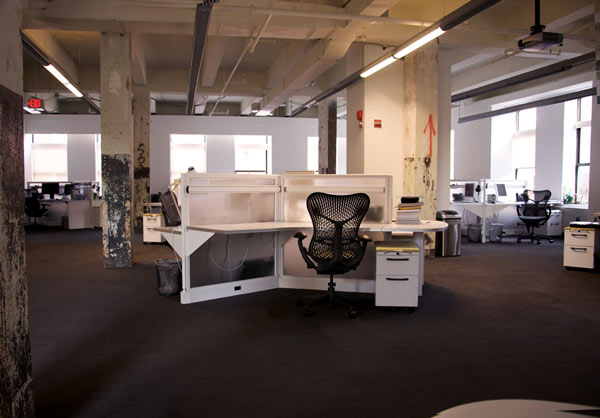 source: blog.eoffice.net
Big in Japan company is one of the most awesome company offices around the world. Opting for a more clean finish, it has ditched the regular office cubicles for a glass-walled conference room to give the impression of space. There are many relaxation hubs such as game consoles and rock bands.
Convert – Milan, Italy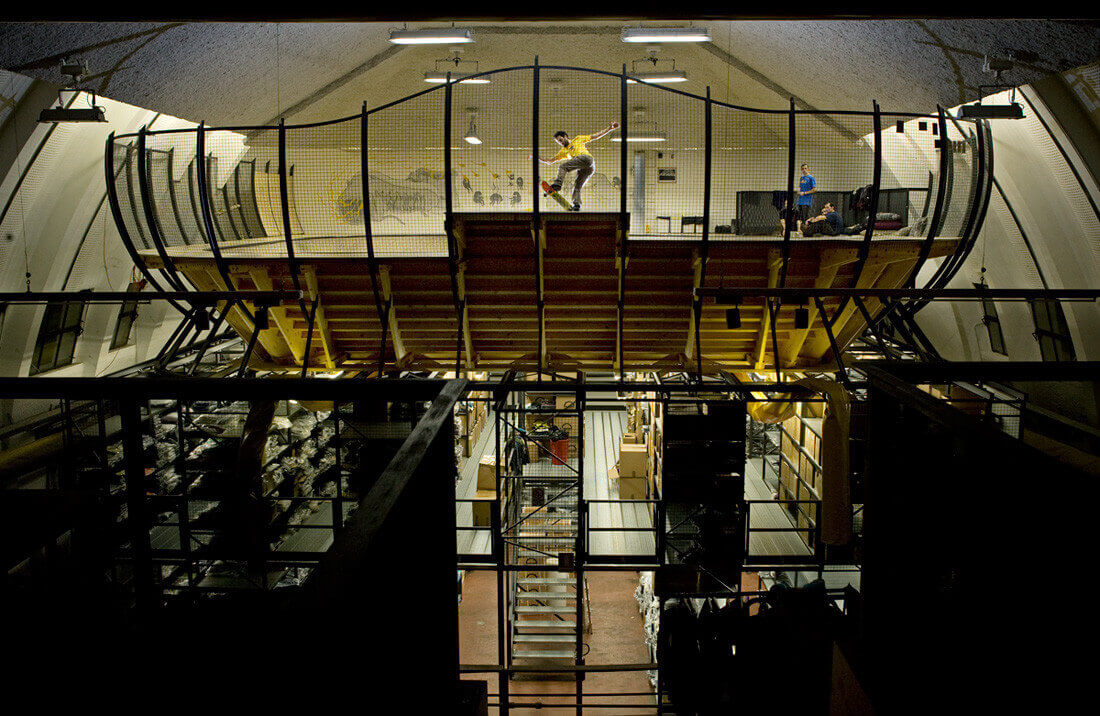 source: archdaily.com
Convert is one of the coolest office building with an indoor skate bowl which is attached above the warehouse. It has used it's free space quite effectively while also keeping its staff entertained.
Corus Quay – Toronto, Canada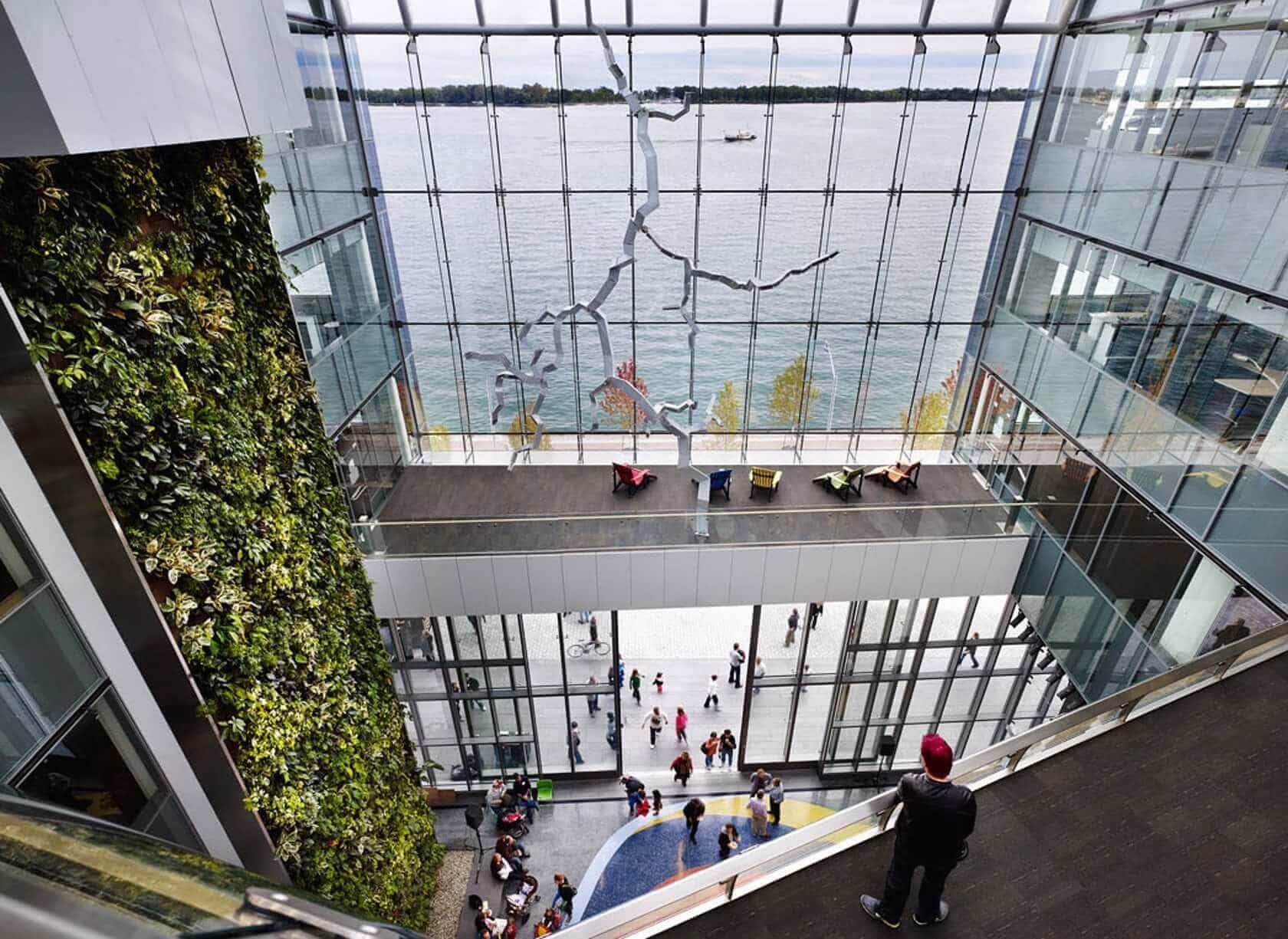 source: architizer.com
Besides being one of the largest offices on the list Corus Quay is also one of the most fun. It has an open office environment with many social spaces. Is has a couple of TV studios with a five-story atrium and a three-story slide with a lounge. Designed with bright colors, large TV's, ice hockey rinks shaped boardroom tables, it has all.
Dreamhost – La Brea, California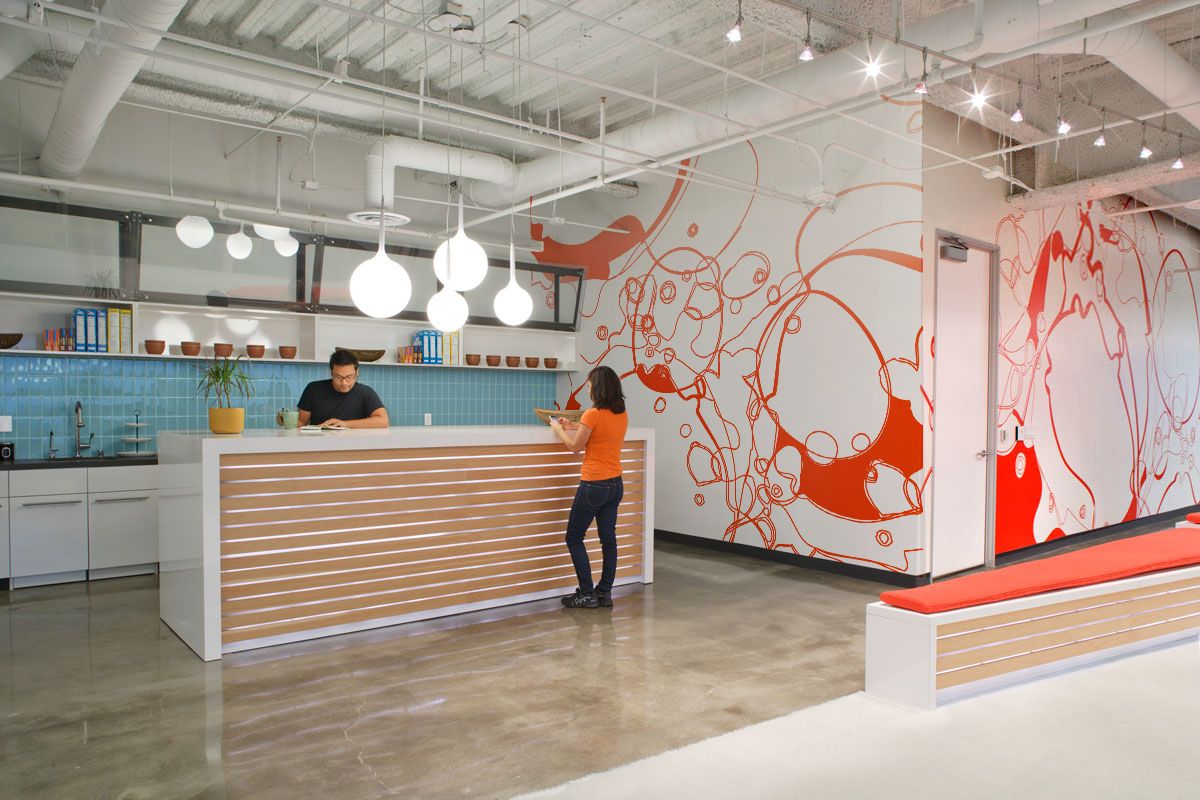 source: pinterest.ch
In order to encourage interaction between workers, Dreamhost has ditched personal cubicles and adopted the idea of bright open spaces. There are many open areas for meetings and relaxation. Private areas for games and eating is also present. Large glass windows to avoid harsh fluorescent lights and splashes of colors make it a beautiful environment.
Dtac Headquarters – Bangkok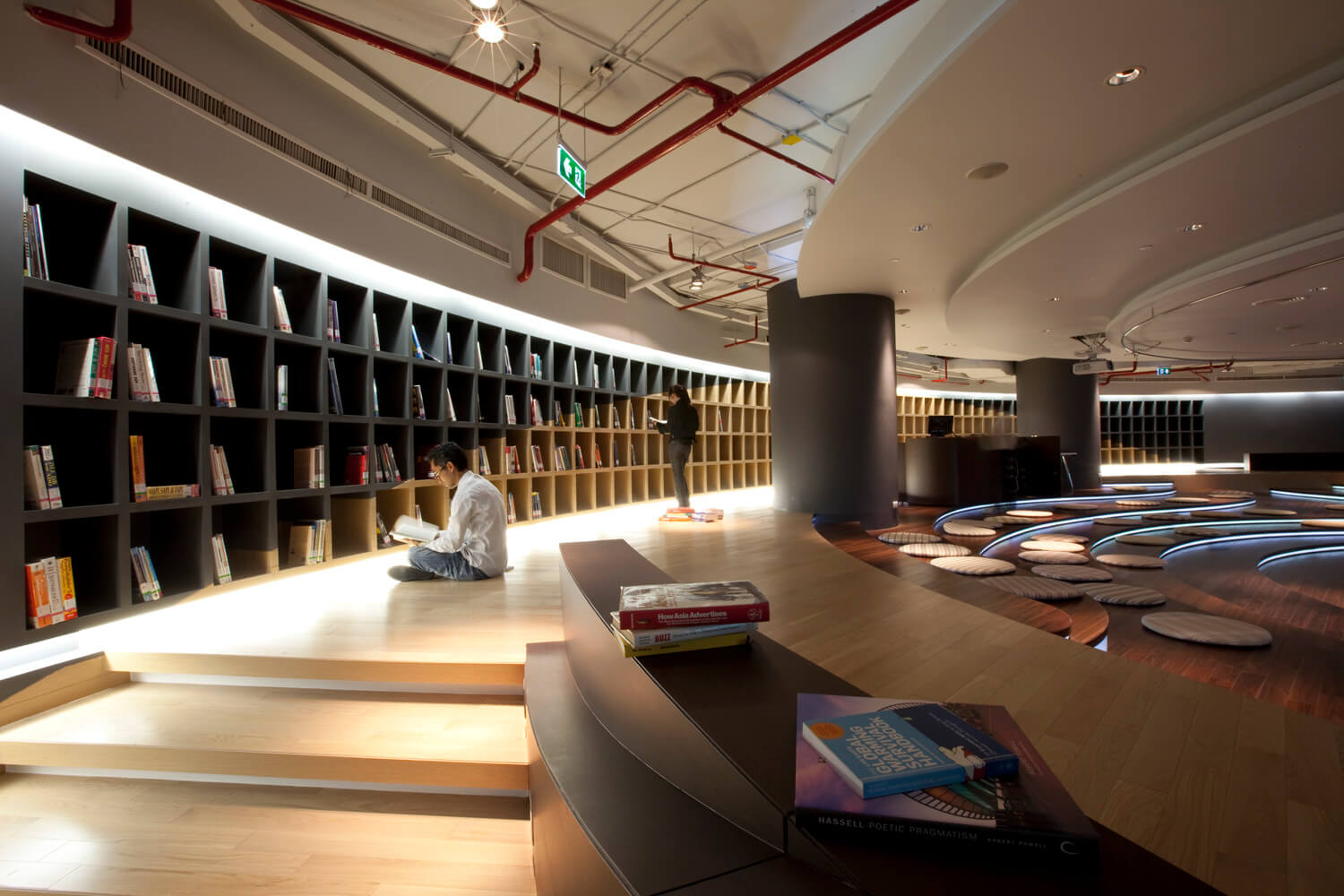 source: archdaily.com
Dtac is one of the largest offices in Thailand with a goal to enhance Cooperation and thus getting rid of separate office spaces. It has created a large office space under one roof to strengthen the harmony among employees.
Facebook – Palo Alto, California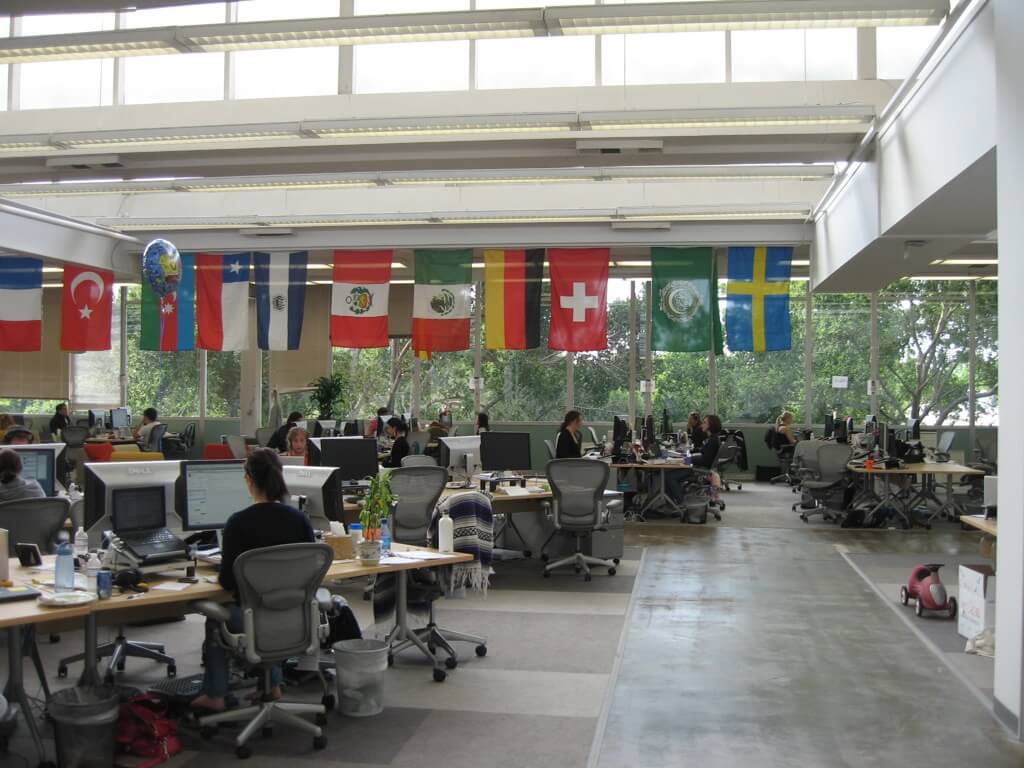 source: techcrunch.com
The office of Facebook has been designed according to their employees needs and thus has an amazing work environment with large open spaces and many relaxation areas with skating and DJ.
Google Office – Zurich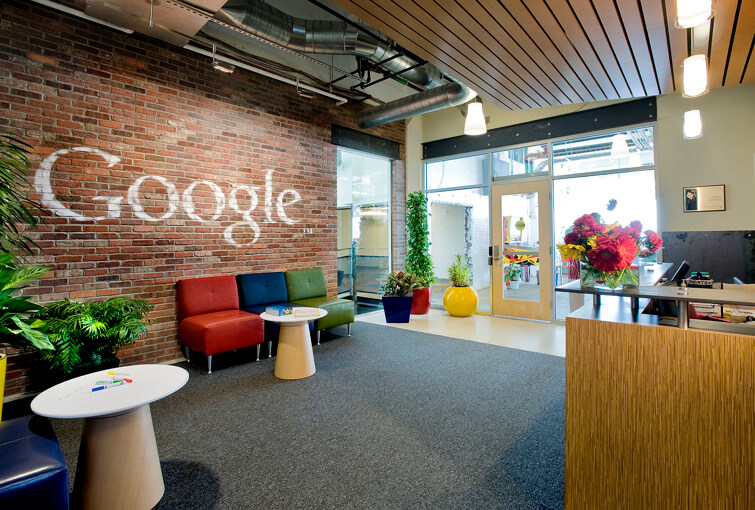 source: outofmymind.scanlen.com
Google has invested a lot of money and effort to create a space for their employees where they can relax and thus refuel to enhance creativity.
Gummo – Amsterdam, The Netherlands
source: officesnapshots.com
Gummo has worked on the principle of 3R's which is Reduce, Reuse, and Recycle to create an office space without damaging the environment as well as their pockets. All the furniture is locally purchased and sprayed with eco-friendly paint to create a stylish environment-friendly place.
KBP West Offices – San Francisco, California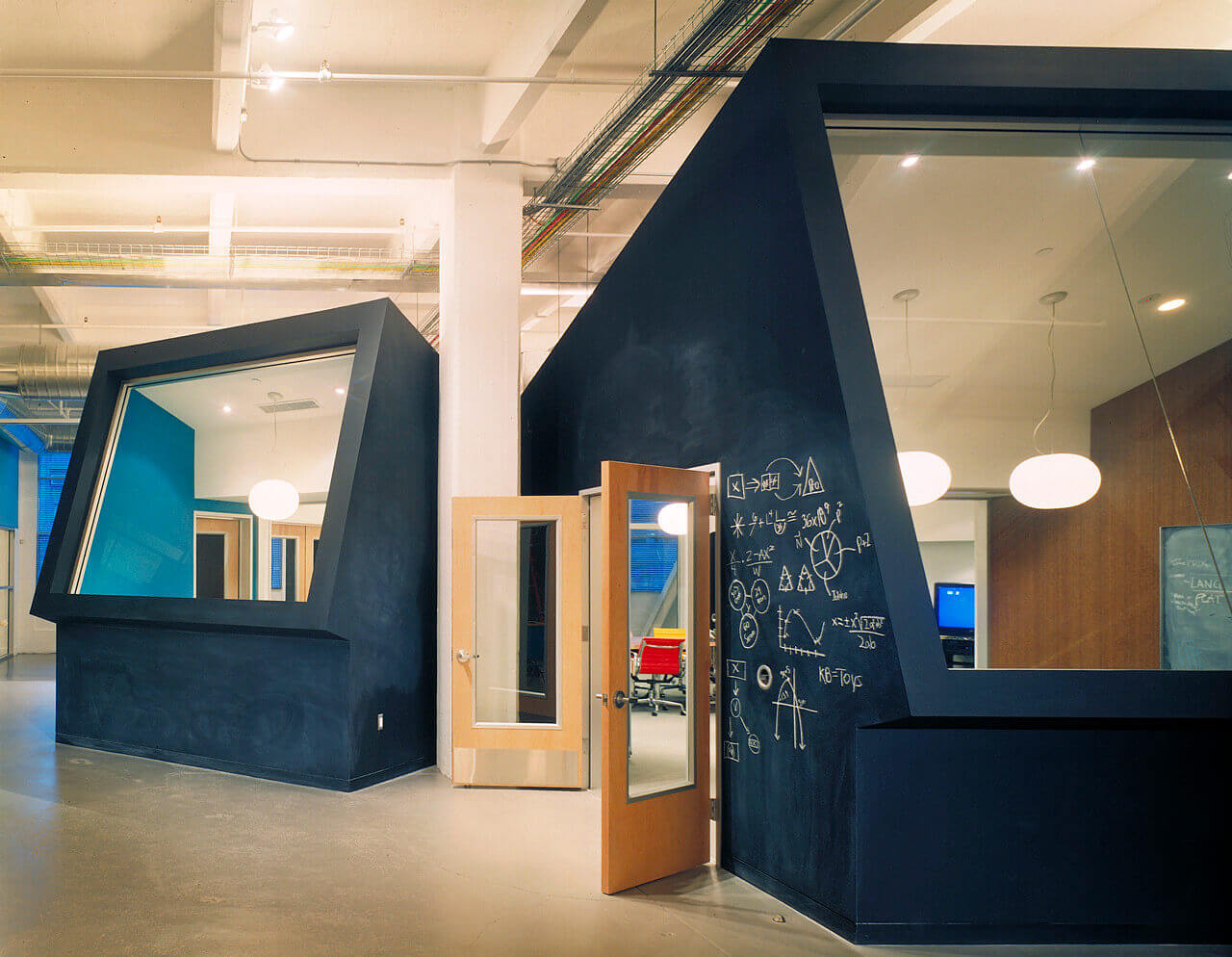 source: archdaily.com
With bizarrely shaped rooms, chalkboard walls, indoor gardens, and colorful dining room KBP West Offices looks like a white warehouse.
Lego – Denmark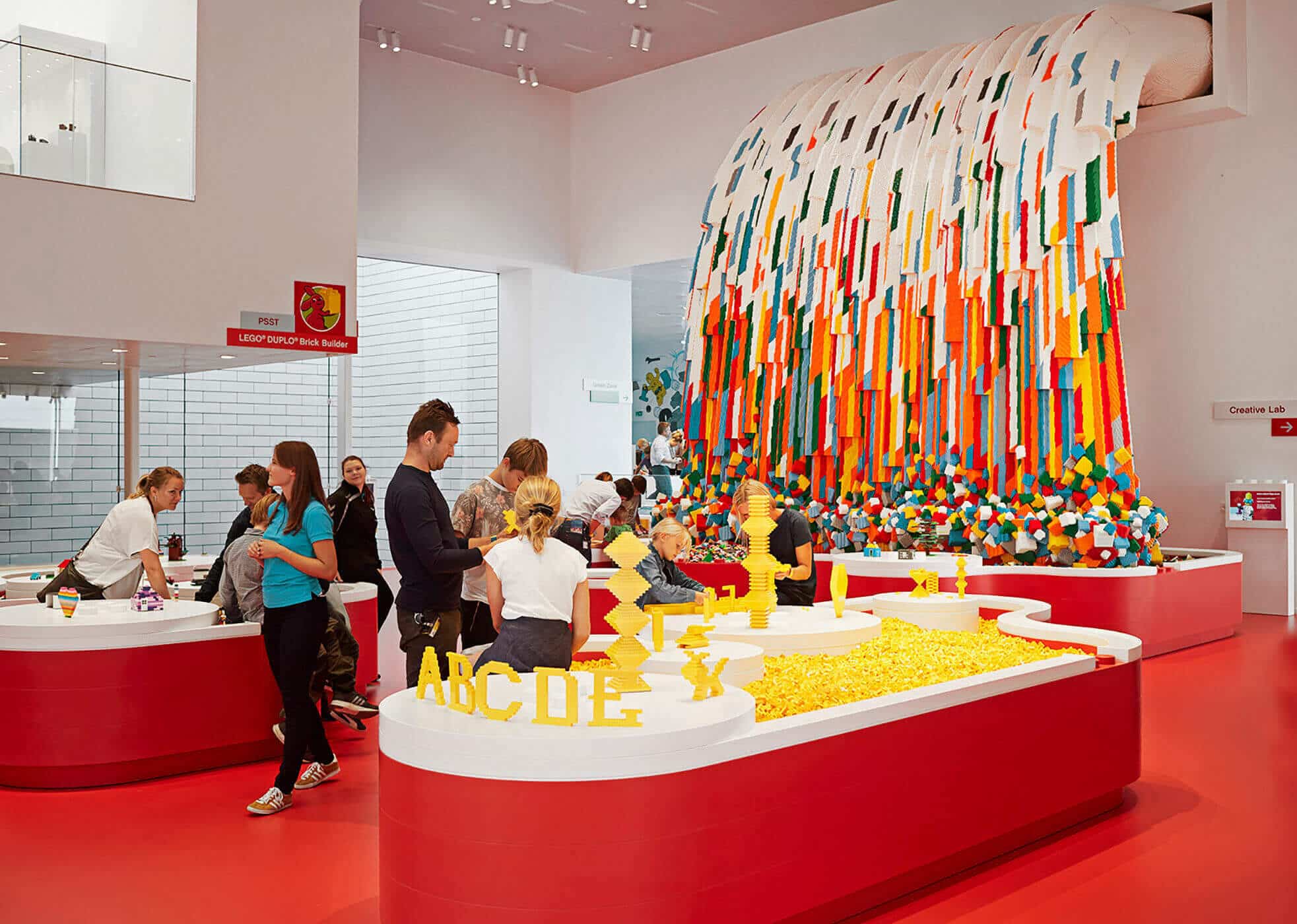 source: nytimes.com
Lego encourages communication and playfulness among employees through its colorful background. It provides a happy and creative environment to it's employees.  
LivingSocial – Washington, D.C.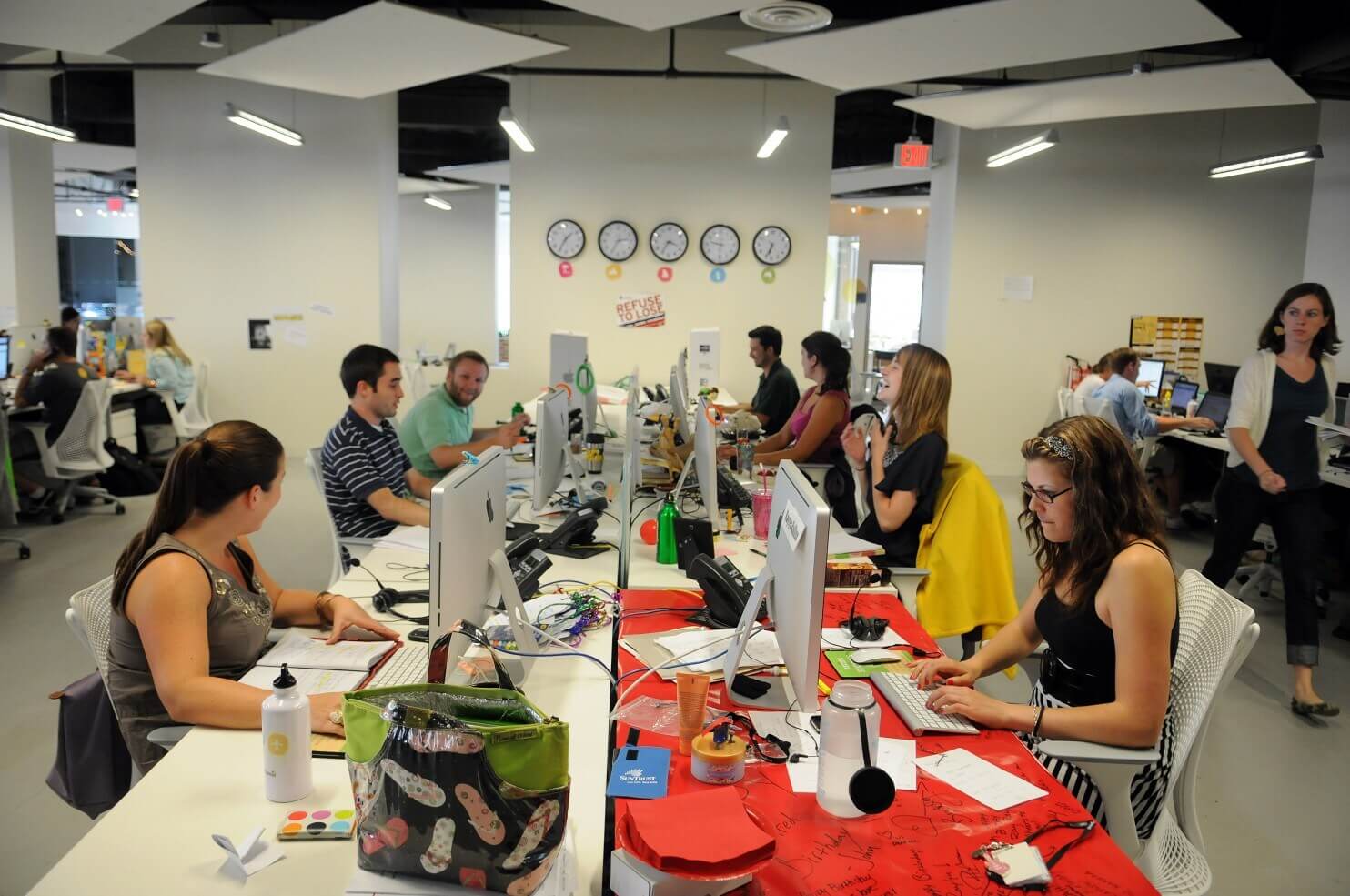 source: washingtonpost.com
LivingSocial has created a mix of old and new architectural designs to give an extraordinary touch to its interiors.
Pallotta TeamWorks – Los Angeles, California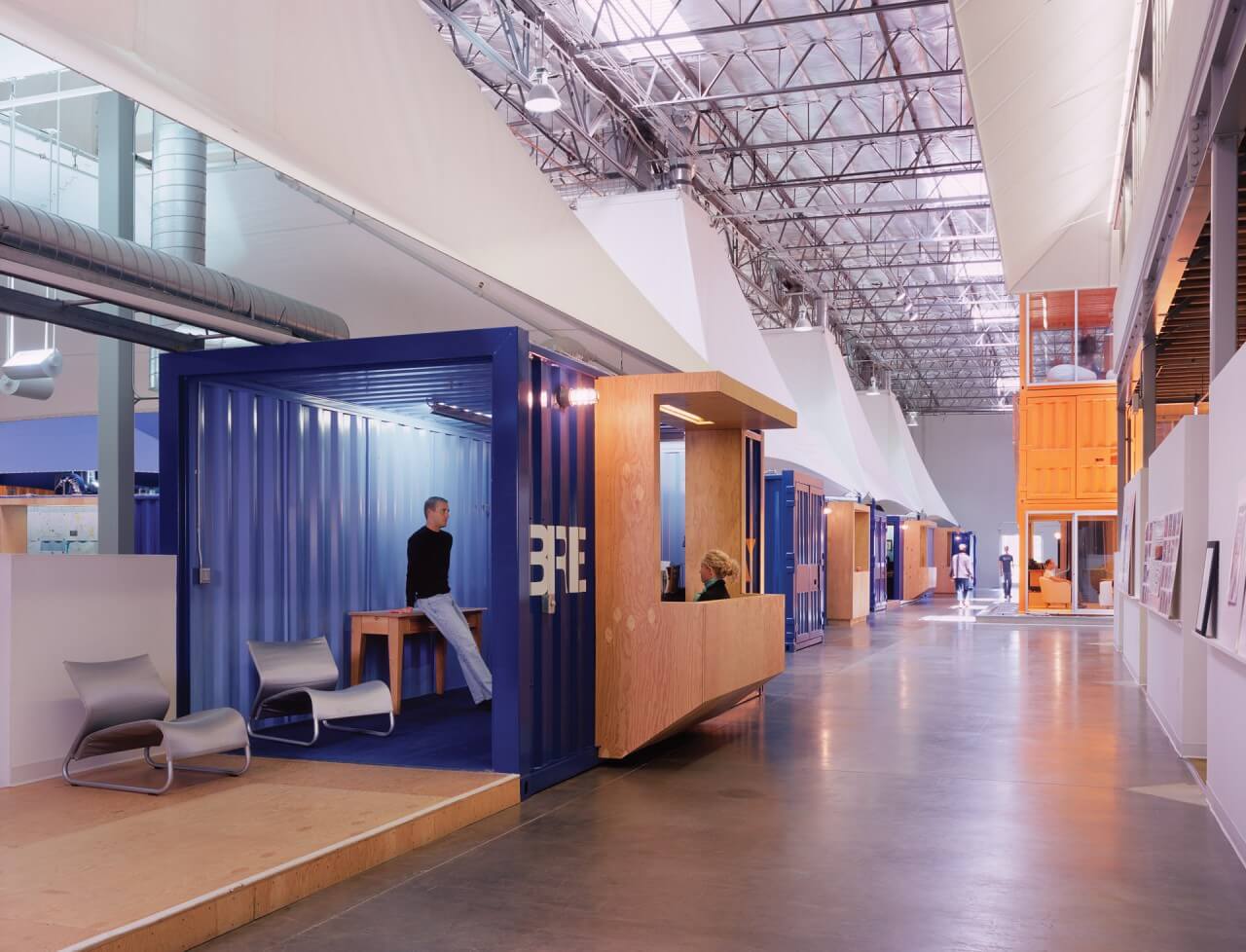 source: clivewilkinson.com
The office spaces in Pallotta Teamworks has been created through a bunch of shipping containers inside a large warehouse. This unique design gives it an interesting touch. 
Parliament – Portland, Oregon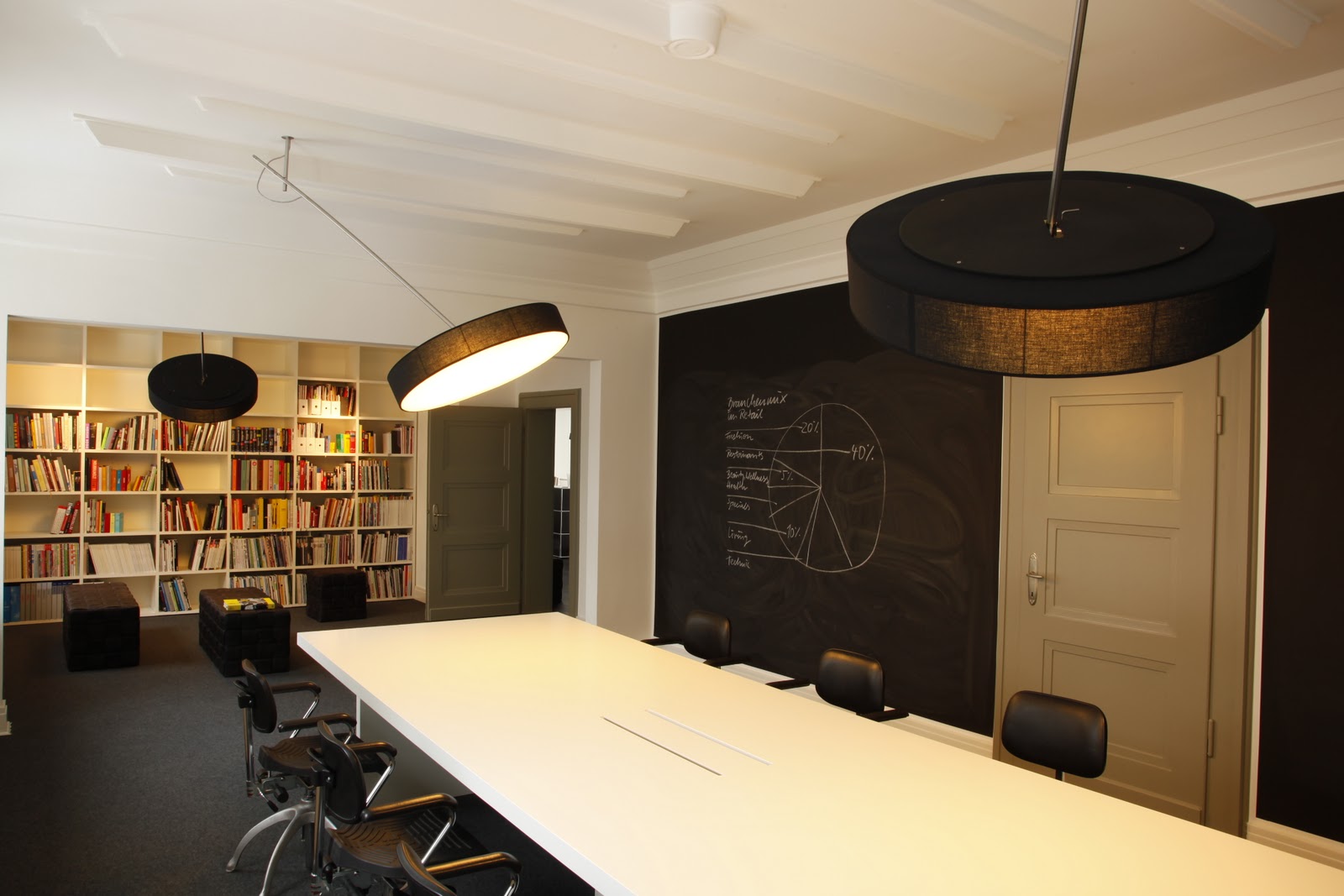 source: bonterue.blogpost.com
Using many recycled materials Parliament has created a happy and comfortable work environment and that what makes it stand out among others.
Red Bull Office – Soho, London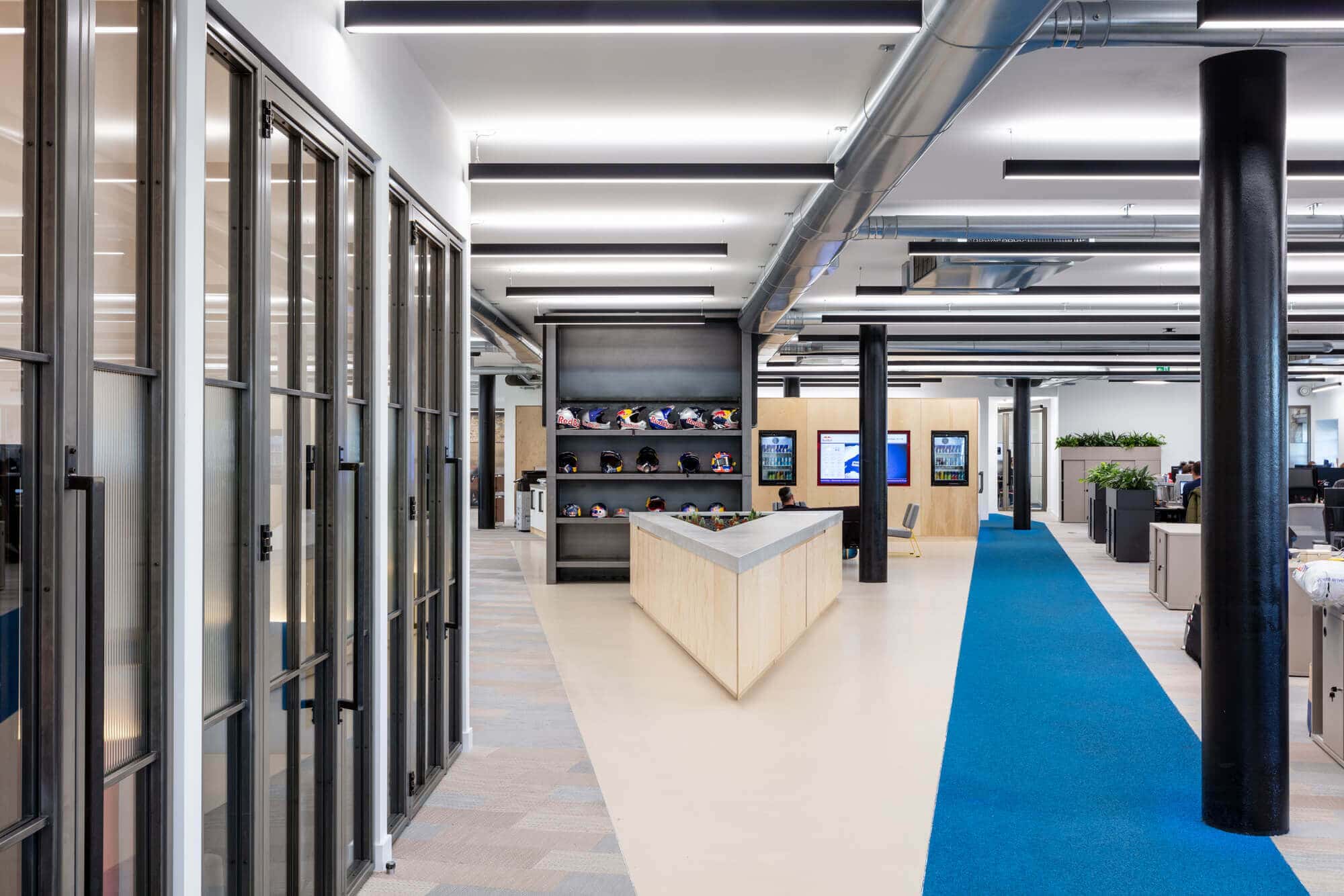 source: officesnapshots.com
Red Bull Office is one of the most interesting workplaces with a lounge-like office spaces and a reception that turns bar at night.
Selgas Cano – Madrid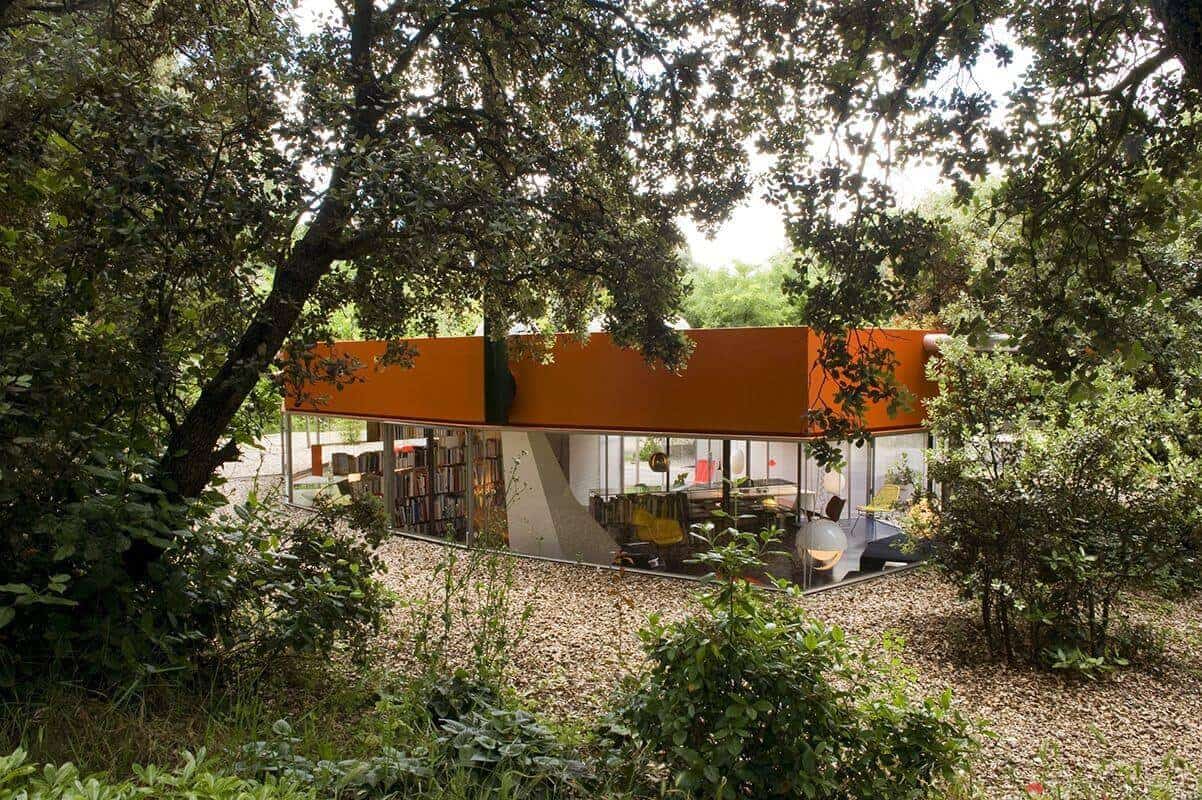 source: archdaily.com
Selgas Cano office is situated in a forest with a view of the woods. It is designed in such a way that you are half underground.
ThinkGarden – Milan, Italy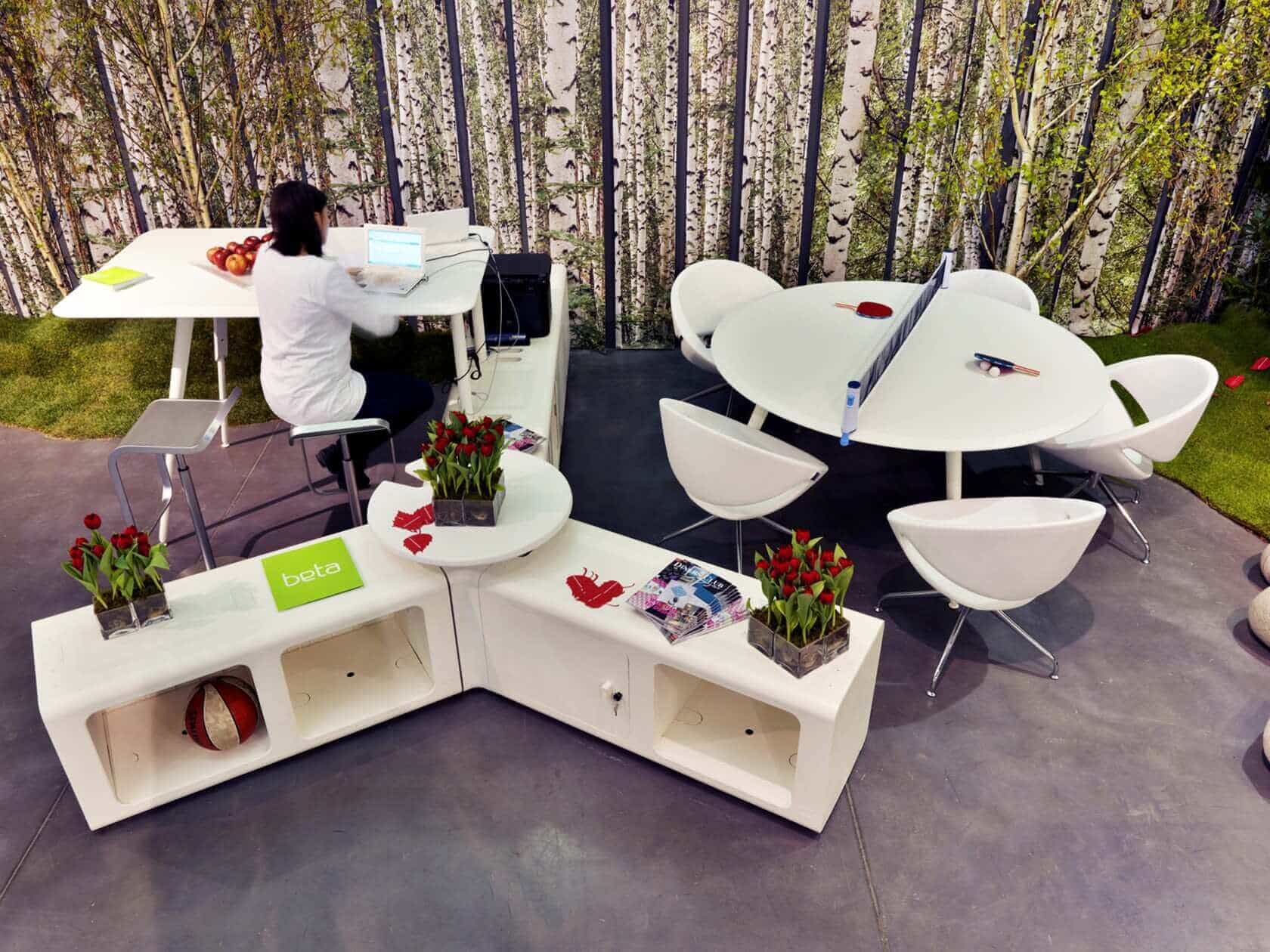 source: architizer.com
The office of ThinkGarden is designed particularly to keep the employees close to an environment with stone-shaped bean bags, large plants, and trees.
Traction Marketing Group – Oklahoma City, Oklahoma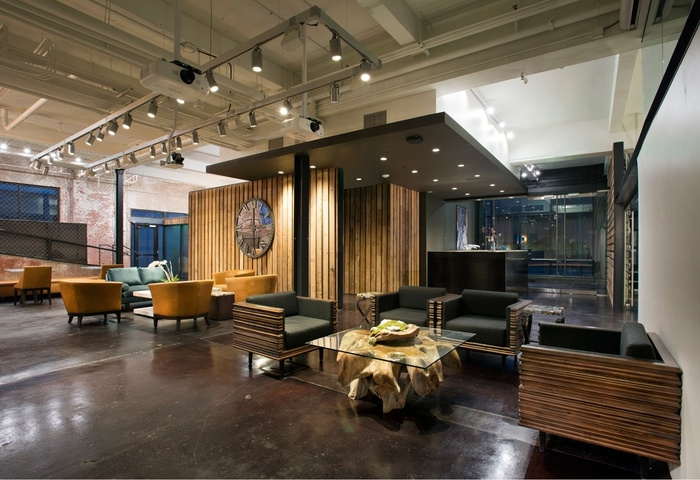 source: officesnapshots.com
With color splashed over each wall, Traction Marketing Group has large and open offices to ditch fluorescent lights.
YouTube – San Bruno, California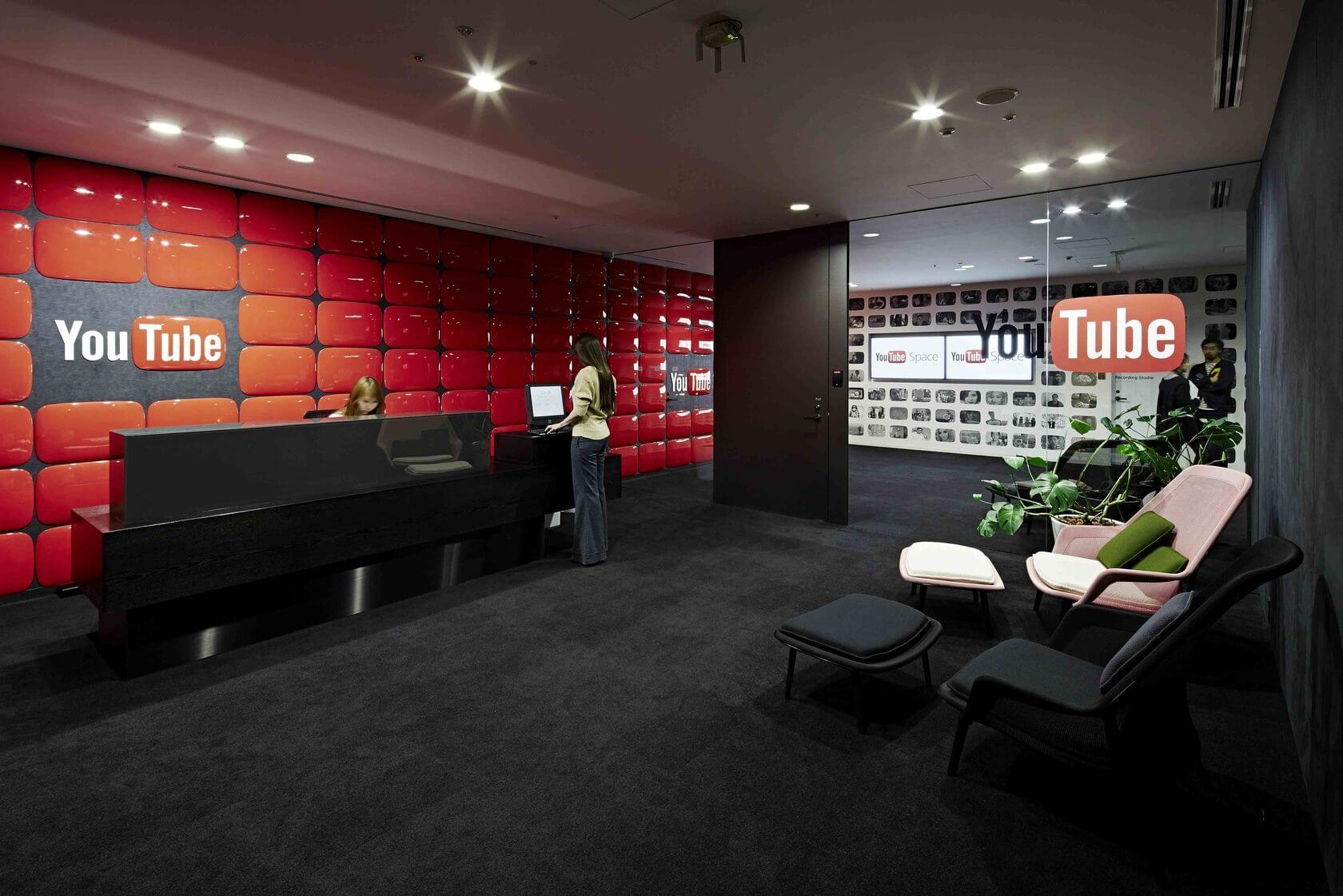 source: pinterest.com
YouTube has created a big expensive office with many relaxing spaces for its employees like pool,  gaming areas, gym and many more.
Zappos – Las Vegas, Nevada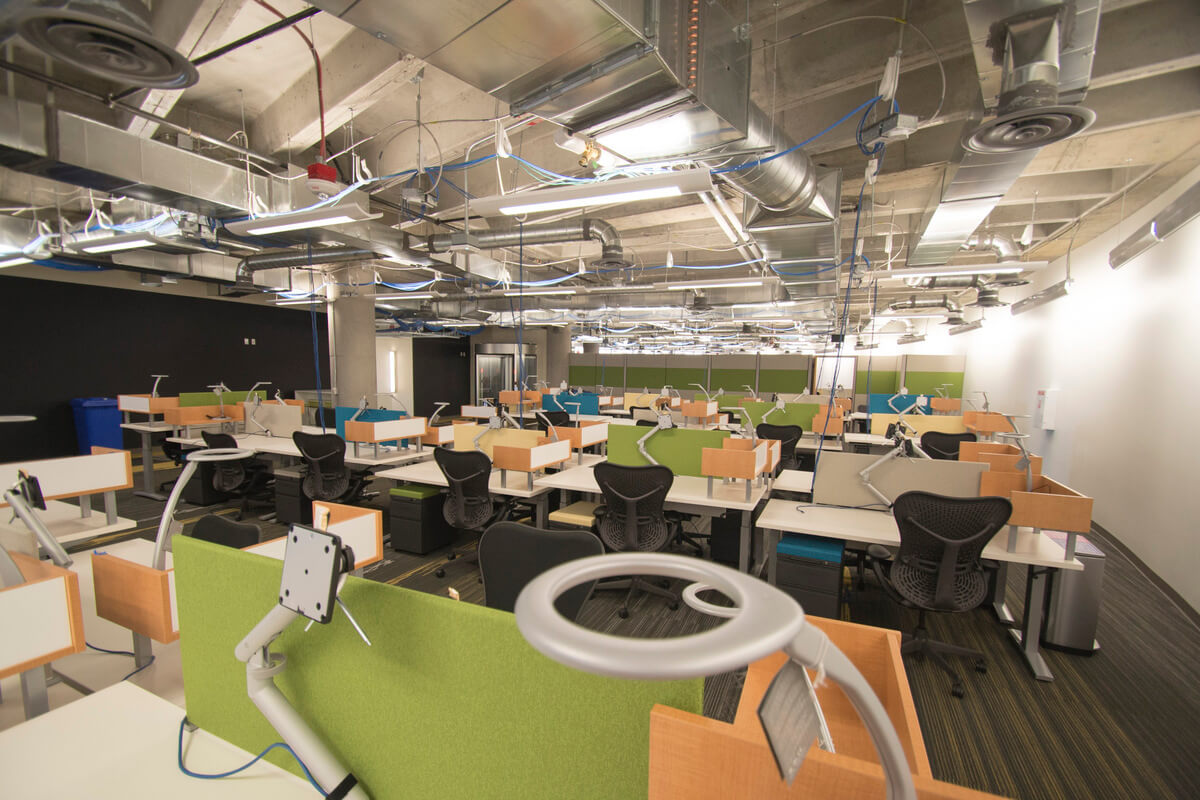 source: officesnapshots.com
Zappos has used ancient cubicle based offices but has given the freedom to its employees to design it in their own way thus making each cubicle unique.