If you have decided to have a swimming pool installed you want to be sure that you make the right choice when it comes to the style and type of pool that is going to providing you and your family with so much fun once it's completed.
When you start talking to your pool builders you will quickly discover that there are actually many type of pools to choose from. Most people choose a bespoke inground pool as it allows you to have one that is perfect for the size and shape of your outdoor space.
You also have to decide what type of inground pool would be the best option. Here is a look at some of the most popular inground pool construction methods. Understanding the difference between each one should help you to choose the one that meets your preferences.
Gunite is a popular choice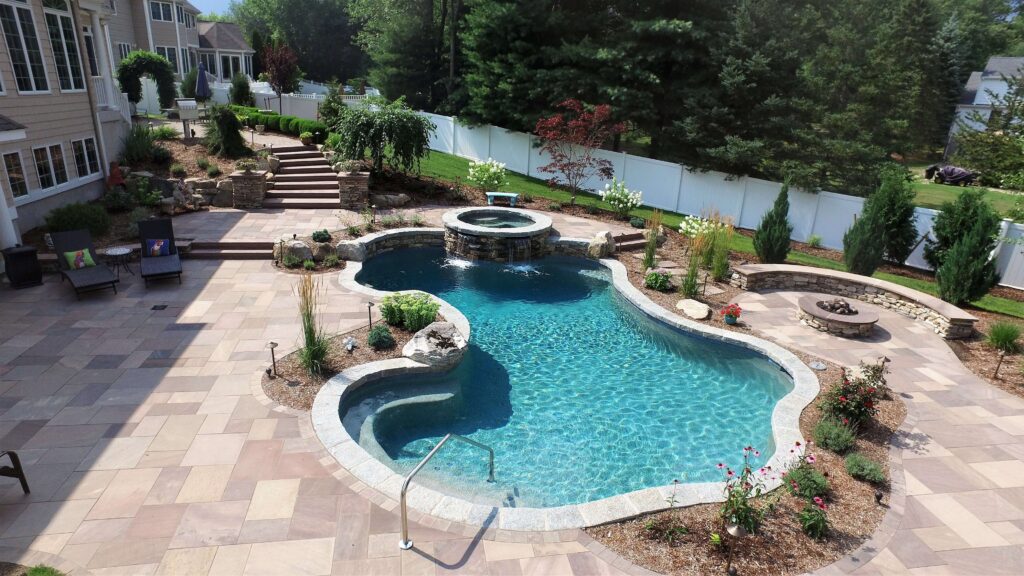 source: pinterest.com
One of the main features you want when choosing an inground pool is to find a pool type that is very durable and extremely versatile in terms of being able to create a shape that meets your design preferences.
The basic concept of a gunite pool is you create a framework that is then able to be sprayed over using a prepared concrete and sand mixture. A key advantage of choosing a gunite pool is that it delivers a high level of durability, which means it is built to last for a long time.
Another plus point with a gunite construction is that you have the ability to choose from a variety of different finishes. This allows you to coordinate your pool design with the decking area for a very professional finish.
A vinyl pool offers some worthwhile advantages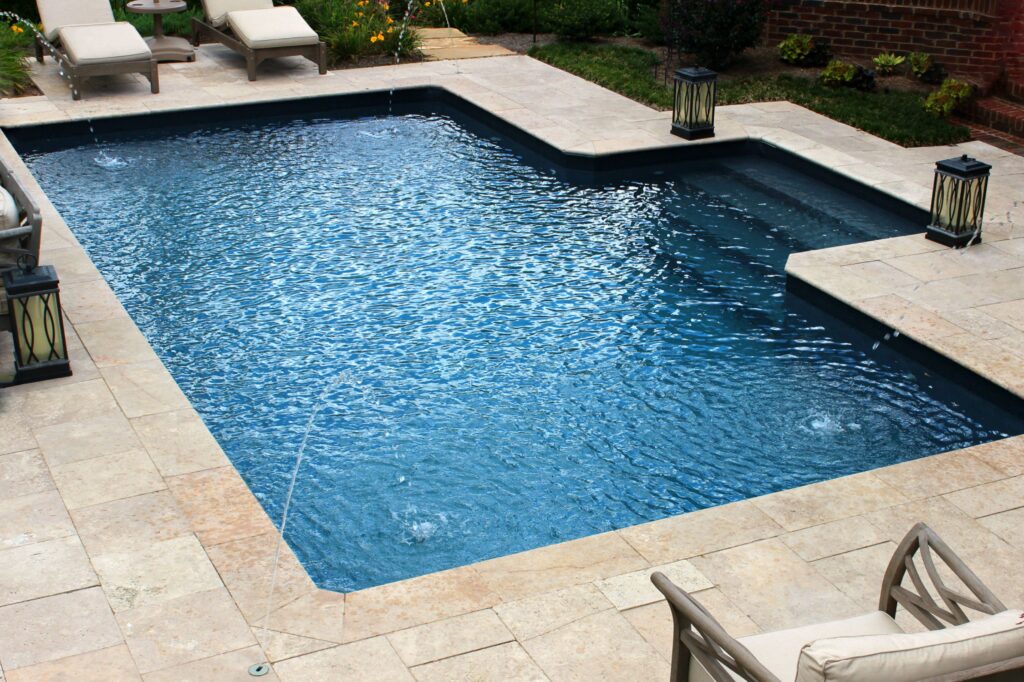 source: pinterest.com
One of the key points to consider if you are looking at a vinyl pool is that it won't crack, which is always a possibility with a concrete pool.
A smooth vinyl liner offers you a variety of different design options and one of the most obvious advantages attached to choosing a vinyl pool is the fact that the cost of installation will often be lower than other inpool options.
Fiberglass is a readymade solution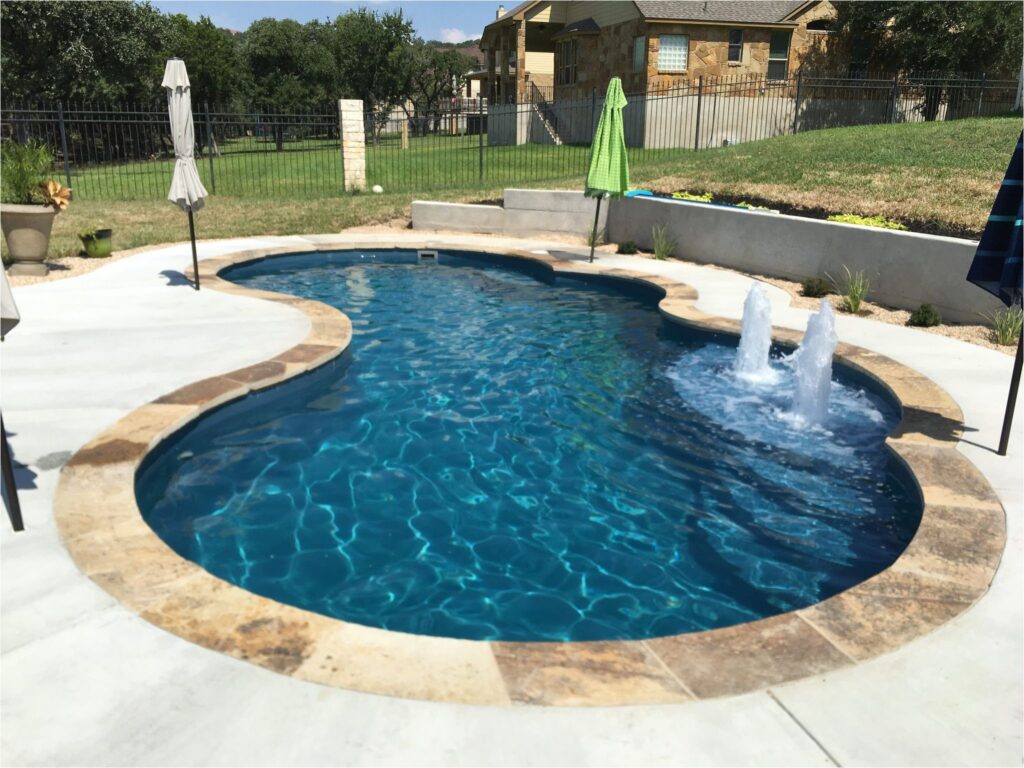 source: pinterest.com
A molded fiberglass pool can be made to any shape or size that you want, so it is very flexible and can offer an excellent readymade solution as your pool will be delivered to your yard in one piece.
It is easy to heat and light your fiberglass pool so you can enjoy your pool at time of the day and will not be confined to seasonal use.
Fiberglass is a popular material as it is lightweight but very strong. The smooth finish you get with this type of pool is achieved by adding a water-resistant gel. This also helps your pool to be more resistant to algae.
Whichever type of pool you choose, you are sure to get hours of endless fun and useful exercise if you have your swimming pool professionally designed and installed.
Which type of inground pool will you choose for your backyard?