One of the primary concerns of people going camping is the power supply, or the lack thereof. When away from the comfort of home, people want to keep their devices and appliances charged at all times. A portable power station for camping is a battery-powered backup inverter generator that provides an electrical output whenever required.
If you are going on a long trip off the grid, these portable generators should keep your devices charged and appliances running. You can safely run a portable power station close to the camping site as it does not emit any fumes or pollutants like a fossil-fuel-powered generator. Modern power stations come with multiple different outlets like standard 120V, DC ports, and USB ports to keep your devices running.
When do you need a backup portable power station?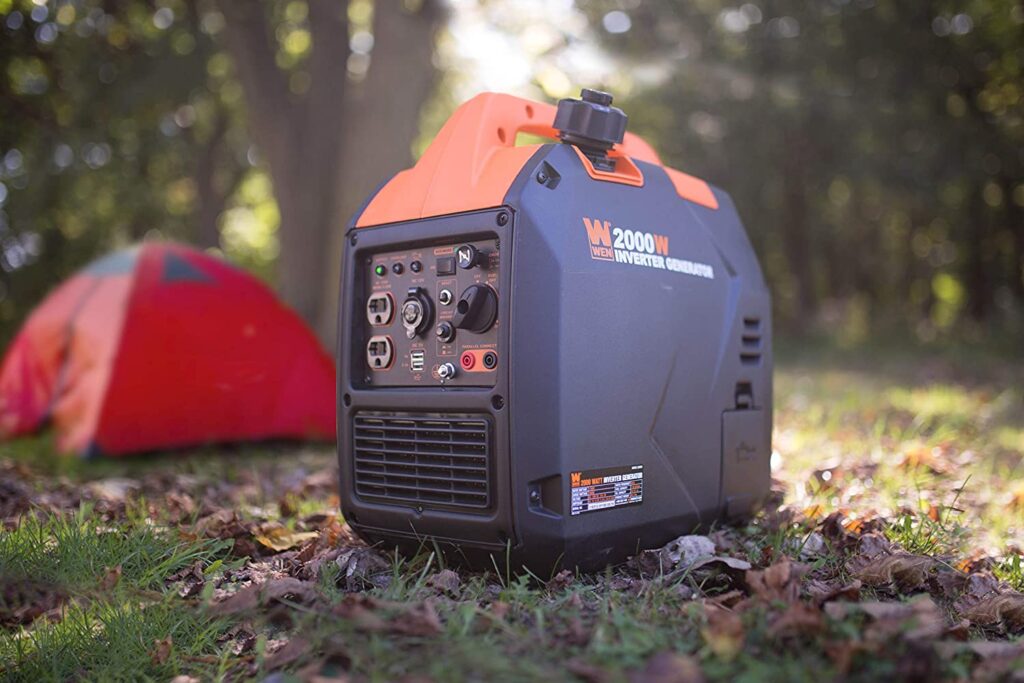 source: pinterest.com
While it is not as powerful as a full-scale generator, a portable power generator can still be an excellent option in various scenarios.
Camping: When you go camping, it can be difficult to find charging stations, especially if you are not using a camper. A portable power station is extremely useful in these scenarios, as it can help you keep your navigation devices and smartphones charged. You can also run other small appliances off of your portable power stations, which should reduce the stress on your primary power system.
RV: If you spend a lot of time on the road, especially in an RV, a portable power station mitigates the load on your vehicle's gasoline, providing you with a cleaner alternative power source to keep your electricals and emergency kits recharged.
Emergency scenarios: If your locality experiences frequent power outages, a backup power source can be extremely useful when you need electricity for an emergency. Moreover, you can use a portable power station in the backyard shed or outhouses when there isn't an electrical outlet conveniently placed to run your devices.
What to look for when buying a portable power station for camping?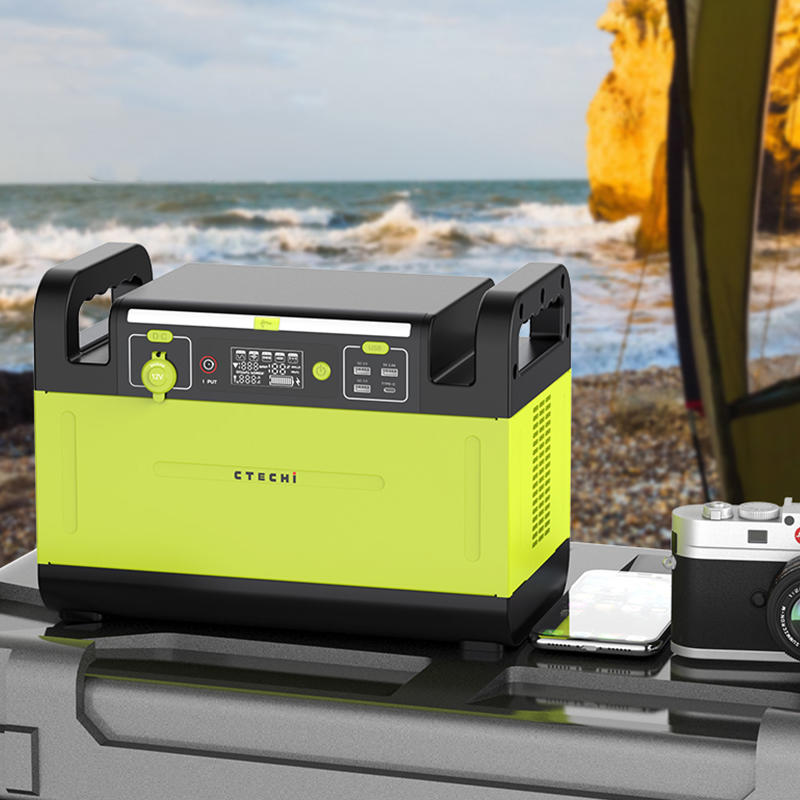 source: pinterest.com
Now that you know when and how you can use one, let's take a look at some of the key features you need to pay close attention to, in order to make sure that you choose the right one for your needs.
Price
One of the first things you need to look for is the amount you are willing to spend on a portable power station for camping. While there are cheaper, low-power alternatives available in the market, you should look for durable products that can keep all your devices charged over the course of your trip, even if it means skipping the cheapest ones available. 
Specifications
Another crucial factor to consider is the performance of the product, i.e., its power rating. Usually, you should be fine with a power station with a 20W rating, but you will need to consider all your options before purchasing. A versatile power station is worth the additional cost as power generators rely on performance instead of power output. We take a deeper look at power ratings in the next section.
Size and weight
Portable power stations can be as large as a small microwave oven, which is still substantially small compared to a full-size gas-powered power generator. The size and weight of the power station are directly proportional to its output capacity, so you will need to look out for your requirements and purchase one that matches your needs.
Features
When purchasing a portable power station, always make sure to study all the features present in the device. Instead of purchasing a fancy generator with all the bells and whistles, opt for one that provides the features you will need. Talk to the experts to know more about how various features can help you when camping.
What do the power ratings mean?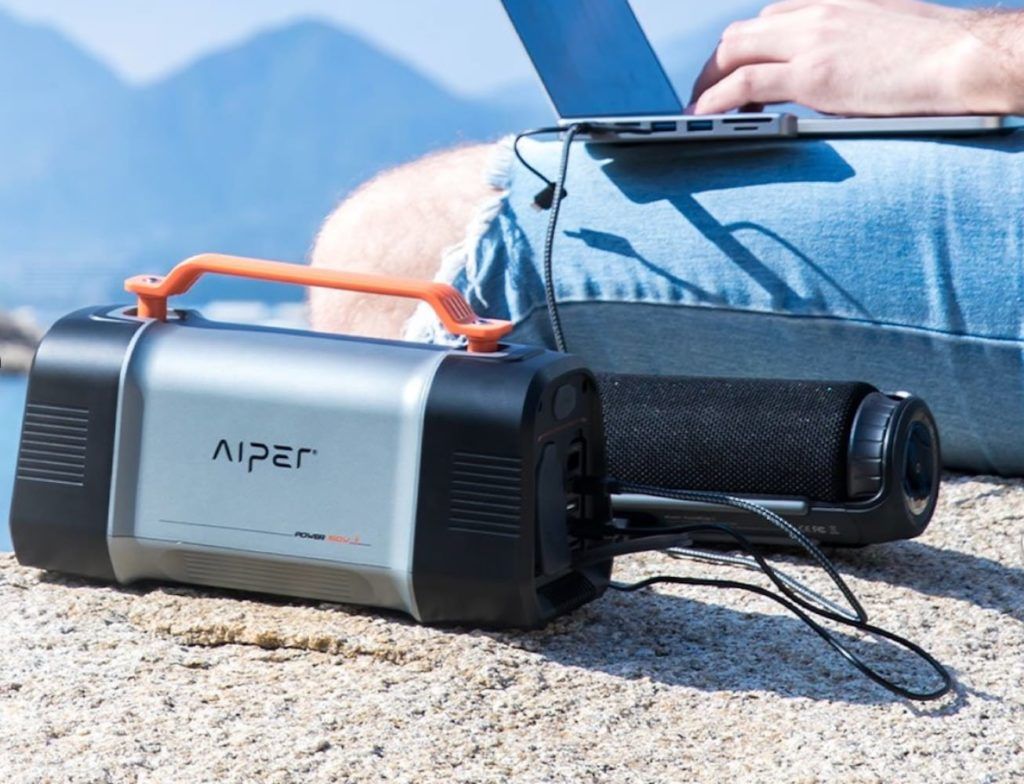 source: pinterest.com
At times, it can be difficult to understand the various power ratings displayed on a portable power station. The following section describes the basics, which should allow you to make an informed decision when choosing your next power station.
Primarily, you will find one or more of the following units mentioned on the device.
Watts: This unit denotes the actual power rating of the power station, i.e., the maximum output of the device. You will need to take a look at the power capacities of the devices you are planning to run on the power station to decide the Watt rating you need. Essentially, a higher Watt rating means the station can charge more devices at once and power more demanding appliances easily.
Watt-hour: Wh refers to the battery capacity and is a measure of how long the generator will last. Again, to determine how large a battery you need, you will need to take a look at the type of devices you will be running off of it, i.e., fans, smartphones, lamps, projectors, etc. You can find batteries as large as 25kWh, but these stations are heavy and not exactly portable.
Milliamp hour: mAh is another measure of the battery capacity, but a less accurate measure compared to watt-hour. As before, a larger mAh rating denotes higher battery capacity, allowing you to run more devices on the go.
What are some additional features of a portable power station?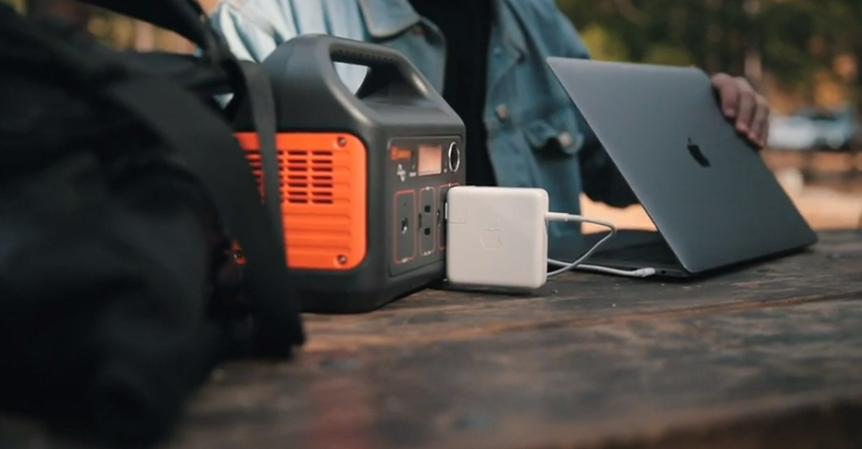 source: techiecamper.com
In addition to the various capacities, you also need to take a look at the additional features that are provided with the power station. To make an informed choice, you will need a better understanding of how you are going to use your portable power station. 
Solar input: If you plan on recharging your portable power station using solar panels, You will want to buy a portable station with solar input. This is a handy feature to have when you plan on going on longer camping trips as you can charge the generator when not in use.
Car battery jumpers: Many power stations come with jumper cables that can be used to kickstart a car.
Wall outlets: With wall outlets, you can directly plug your appliances into the power station and run them directly off of it.
Now that you know the various benefits of a portable power station, make sure you purchase one with specifications that match your needs.