Summer is an excellent opportunity to refresh your home's interior design. Here The Architecture Designs explore five tips to get you started.
Install Air Conditioning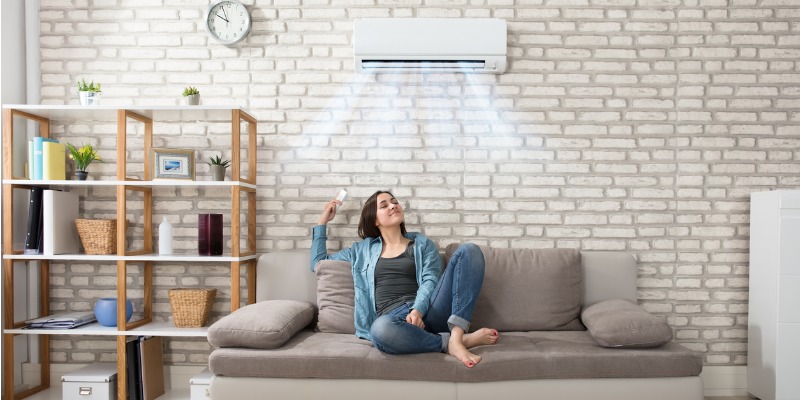 source: dandbclimatecare.com
As the weather starts to heat up, many homeowners begin to think about installing air conditioning. After all, there's nothing more frustrating than trying to sleep in a stuffy, hot room. However, before you start shopping for AC units, it's essential to understand how they work and your options.
Air conditioners work by using a refrigerant to remove heat from the air inside your home. The refrigerant is then circulated back outside, releasing the heat into the atmosphere. There are two main types of air conditioners: central ACs and window ACs. Central ACs are usually installed as part of a home's HVAC system and can cool an entire house. Window ACs, on the other hand, are single units that are installed in a window and can only cool one room.
When shopping for an air conditioner, it's essential to consider the size of the unit. A smaller unit will take longer to cool your home, wasting energy and driving up your electricity bills. On the other hand, a larger unit work too quickly, resulting in wasted energy and moisture buildup. You can easily find the right-sized air conditioning system and buy it online. Buying the correct fit online will ensure that it is installed seamlessly and you are able to enjoy the cooling quickly. Another best way to find the right size unit is to have a professional come to your home and do a load calculation. This will take into account the square footage of your home, the number of windows, the insulation, and other factors.
Invest in Lightweight Fabrics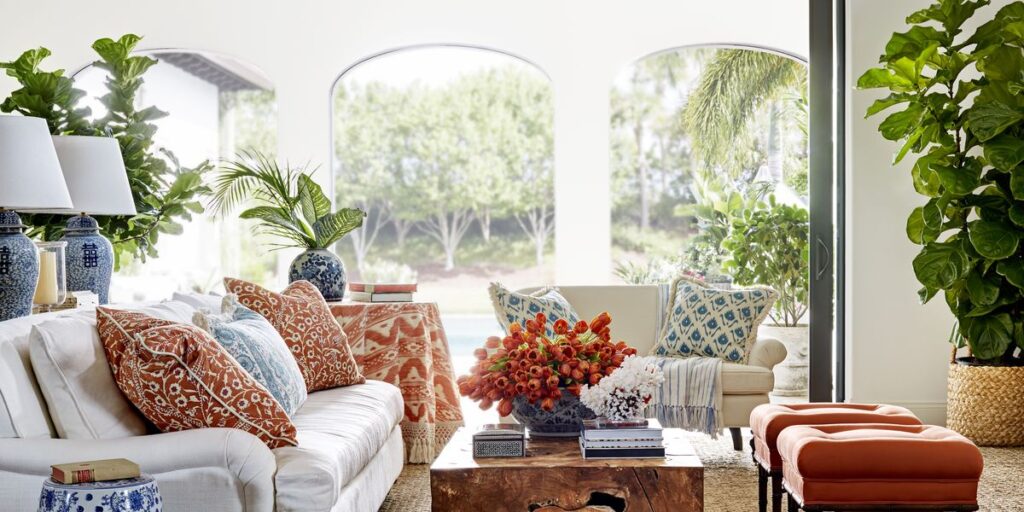 source: hearstapps.com
As the weather gets warmer, many of us start to think about how to beat the heat. One way to do this is to invest in lighter-weight fabrics for your home. When choosing the right fabric, there are a few things to keep in mind. First, consider the weave of the fabric. A tightly woven fabric will be better at blocking out light and heat than a loose weave. Second, look for a fabric that is light in color. Dark colors tend to absorb more heat, so a lighter color will help to keep your home cooler. Finally, be sure to choose a breathable fabric. A non-breathable fabric will trap heat and moisture, making your home even hotter.
Add Bright Accents
source: pinterest.com
Summer is the perfect opportunity to add a little brightness to your home décor. Whether you're looking to inject some life into a bland room or simply want to create a cheery space to enjoy the warm weather, there are many easy ways to add pops of color. One simple way to achieve this is with colorful accessories. Throw pillows, blankets, and towels are all great options for adding a touch of brightness. Another option is to incorporate colorful artwork into your décor. Whether you buy prints or paintings or create your own, the artwork is an excellent way to add personality to any space. Finally, don't underestimate the power of fresh flowers. A vase of brightly-colored blooms can instantly transform any room in your home. So, if you're looking to brighten up your space this summer, consider adding a few colorful accents.
Bring the Outdoors In
source: pinterest.com
If you're looking to beat the summer heat, there's no need to head for the hills. By incorporating some simple design principles, you can make your home a cool oasis that will feel comfortable even on the hottest days. Start by lightening up your color palette. White reflects light and helps to brighten a space, while darker colors absorb heat. If you have a lot of dark furniture or walls, consider painting them a lighter shade or simply adding some light-colored accents. You can also take advantage of natural ventilation by opening windows and doors to let in a breeze. You can also use some indoor plants for natural ventilation. And if you have ceiling fans, be sure to use them! They circulate air throughout the room, but they also create a "wind chill" effect that can make you feel up to 8 degrees cooler. By following these tips, you can transform your home into a refreshing retreat that will help you beat the summer heat.
Choose Cooling Paint Colors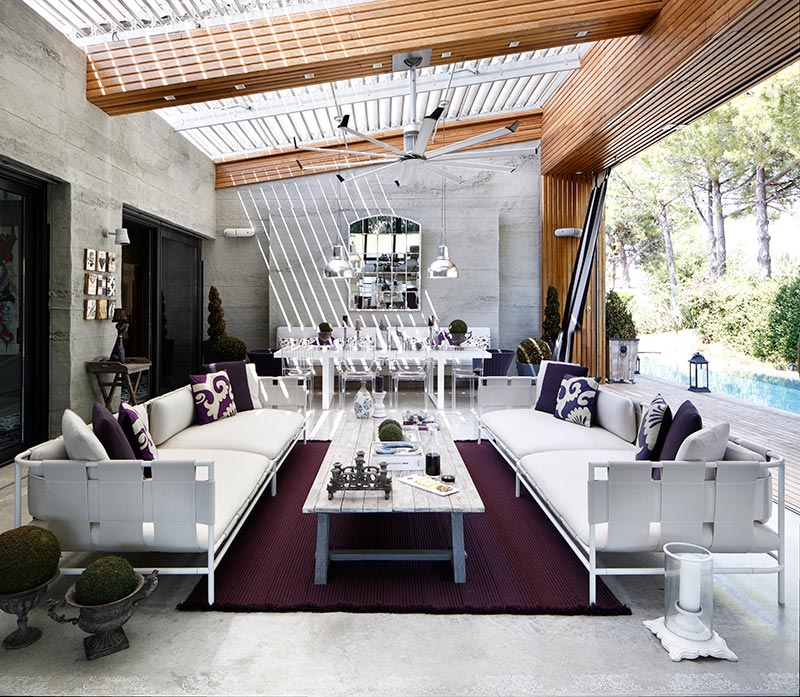 source: busyboo.com
When designing your home to beat the summer heat, choosing the right paint colors can make all the difference. Cooling paint colors can help reflect heat and keep your home cool while creating a refreshing and inviting aesthetic. Pale blues, mint greens, and light lavenders are excellent for cooling paint colors. You can also experiment with white and cream tones, which can help to create a bright and airy feel in your home. If you want to add a bit of personality to your space, try incorporating one or two accent walls in a bolder color, such as teal or coral. Whatever paint colors you choose, be sure to test them out in different areas of your home to see how they look in different lighting conditions. With a bit of planning, you can design a cool and comfortable home that will beat the summer heat.
A few simple design changes can go a long way in helping you to beat the summer heat. By choosing the right fabrics and paint colors, incorporating pops of color, and bringing the outdoors in, you can create a refreshing and inviting space that will help you stay cool all season long. So, if you're looking for ways to keep your home cool this summer, be sure to keep these tips in mind.