Outdoor wall decor is the fiery trend everyone's experimenting with. Perhaps, it is not too late to catch up with this trend. Are you ready for some insane ideas? 
Let's GOOOOO!!!!
Hanging Plants on the walls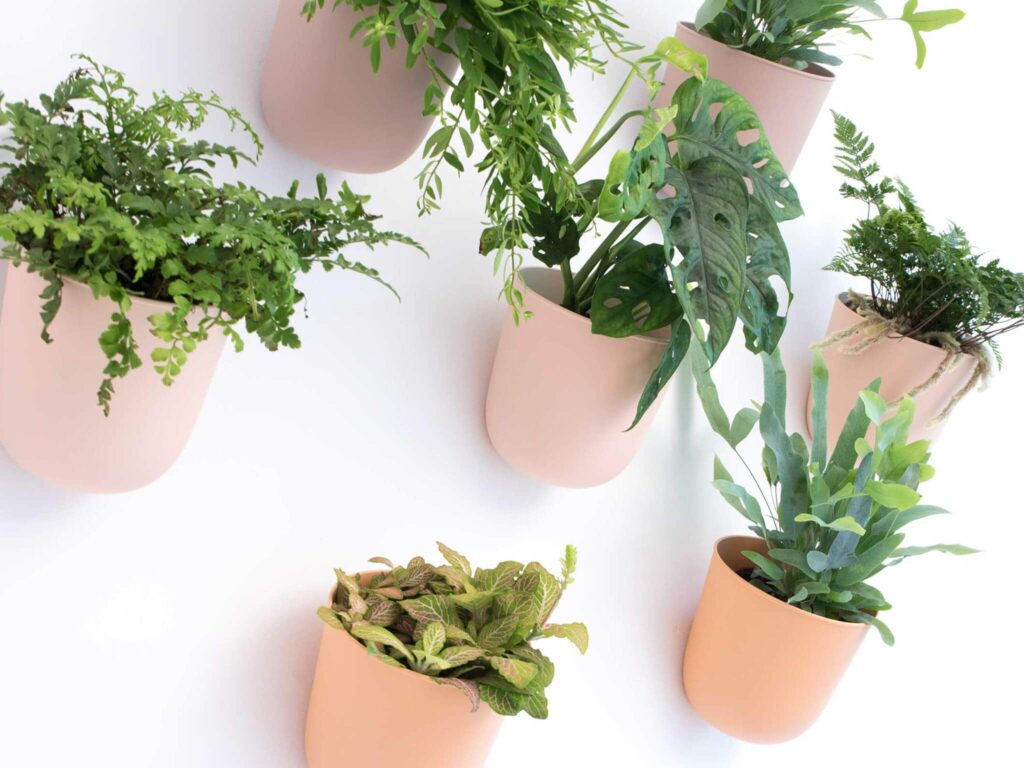 source: uploads.ifdesign.de
Greenery is always good. And, rather than placing pots on the ground, why not place them vertically alongside the walls? You can even call this your natural plant wall art without spending much. Herbs, small flowering saplings can be a great choice for outdoor patio wall decor.
A Grand Fireplace
Installing an inbuilt wall fireplace is a banger for outdoor wall decor ideas.
It instantly will elevate the space and make it cozier. Additionally, it carries a luxurious feel to your exteriors.
Wooden Wall Panels
Wooden panels are simply a great addition to your outdoor patio wall decor. They establish a minimalist geometry that is so pleasing to the eyes. Go ahead and add sturdy wooden furniture to spruce it up.
String light Decoration
source: amazon.com
String lights can be your go-to decor idea if you don't want anything fancy or over the top. They look very dreamy, especially during nighttime like a scene from a movie.
Climbers all the way
Climbers look very sophisticated and British-style. You can also choose the colors and the type of growth you desire.
Repurposed Vintage furniture
Vintage pieces can act as an excellent furniture choice decked against an outdoor wall. The rustic look and retro fanciness will create a very charming setting. 
Modern Metal Wall Art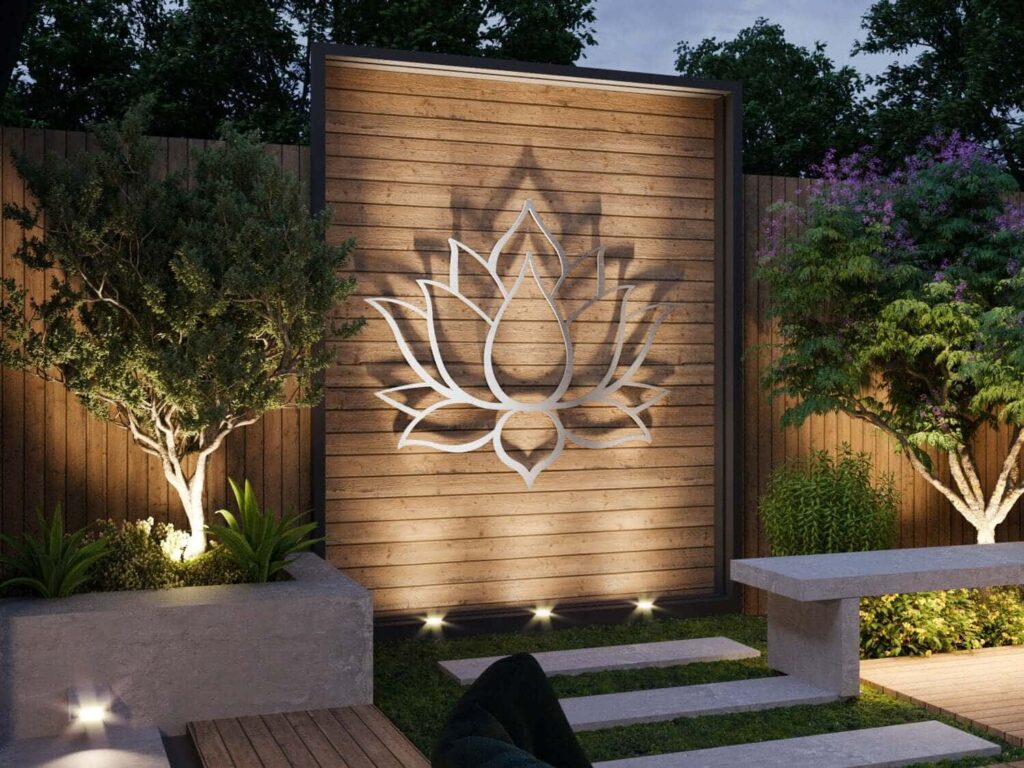 source: etsystatic.com
As a modern outdoor patio wall decor, striking metal art is a show stopper. You can go dramatic or simple minimalistic, as per your preference.
Dress Up an Outdoor Wall With a Timepiece
If you find a wall clock that matches your exterior decor, then nothing more like it. 
Custom Signage 
Greet your guests with a peppy greeting. You can opt for custom signages like the one shown above. Or, you can even get neon signage made as it is very much in trend right now. 
Install a Fountain Focal Point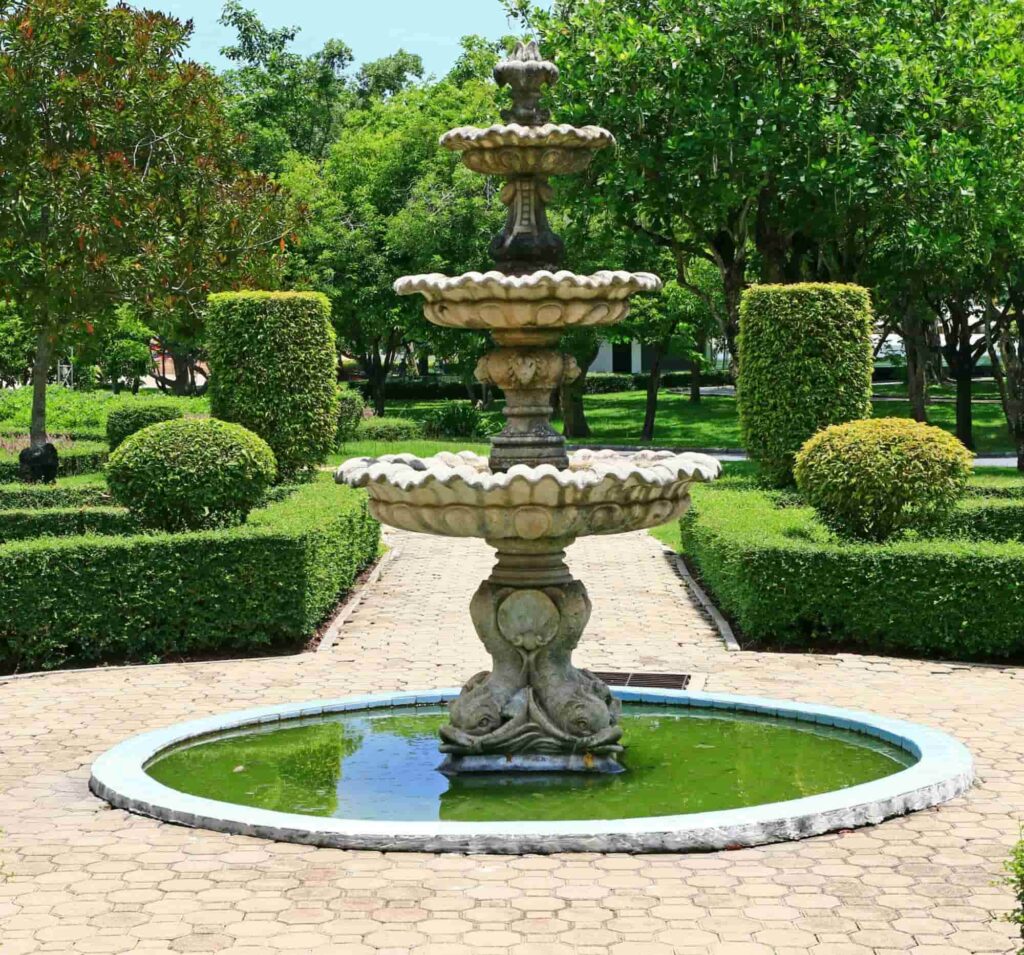 source: installitdirect.com
Fountains are hands down the best outdoor wall decor to woo anyone. There is something so mesmerizing about them. Perhaps, the sound of flowing water is very captivating and soothing. 
Cute Bird Houses
Transform your fence wall with this adorable outdoor wall decor. Small colorful birdhouses look so artistic when hung up on outdoor walls. Perhaps, this concept will also invite a lot of various birds to your backyard. And wouldn't that be enchanting? The constant chirping bird sound in your backyard sounds so cheerful. Your mornings will be so much soothing and positive with this chirpiness around. 
Bamboo fencing 
If your outdoor walls are beyond repair and would cost you a bomb amount for maintenance, why not cover them up with bamboo? Strips of bamboo can be an attractive fencing idea. It adds a nice texture, and a soothing landscape to gaze at. This idea is practically very cheap and you can take it up as a DIY project yourself.
Walls in Artisan Tile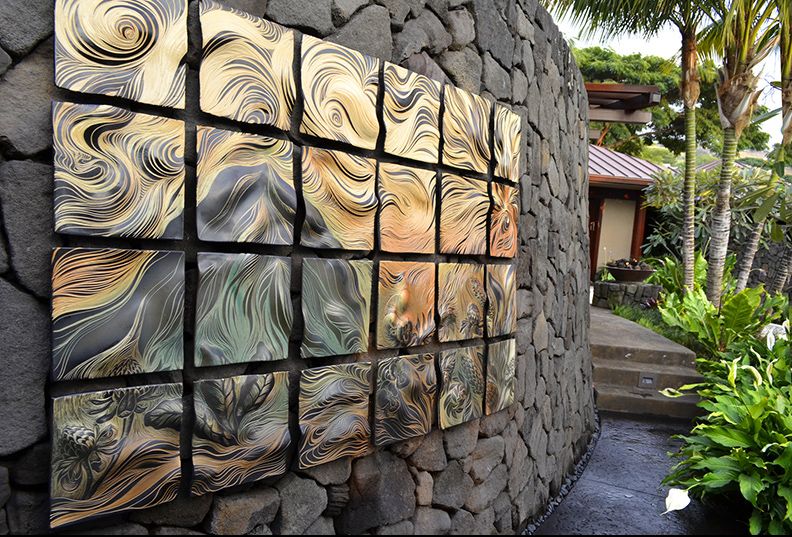 source: pinterest.com
Creating an accent wall is a great way to spice things up in the backyard. You can paint the wall with a bold color, but you can opt for stunning artisan tiles instead. 
A cozy lounge area for nightly hours
Backyards are built for chatty conversations. And, if you don't plan on doing something big, think about creating a warm comfy corner. 
Triptych Outdoor Wall Art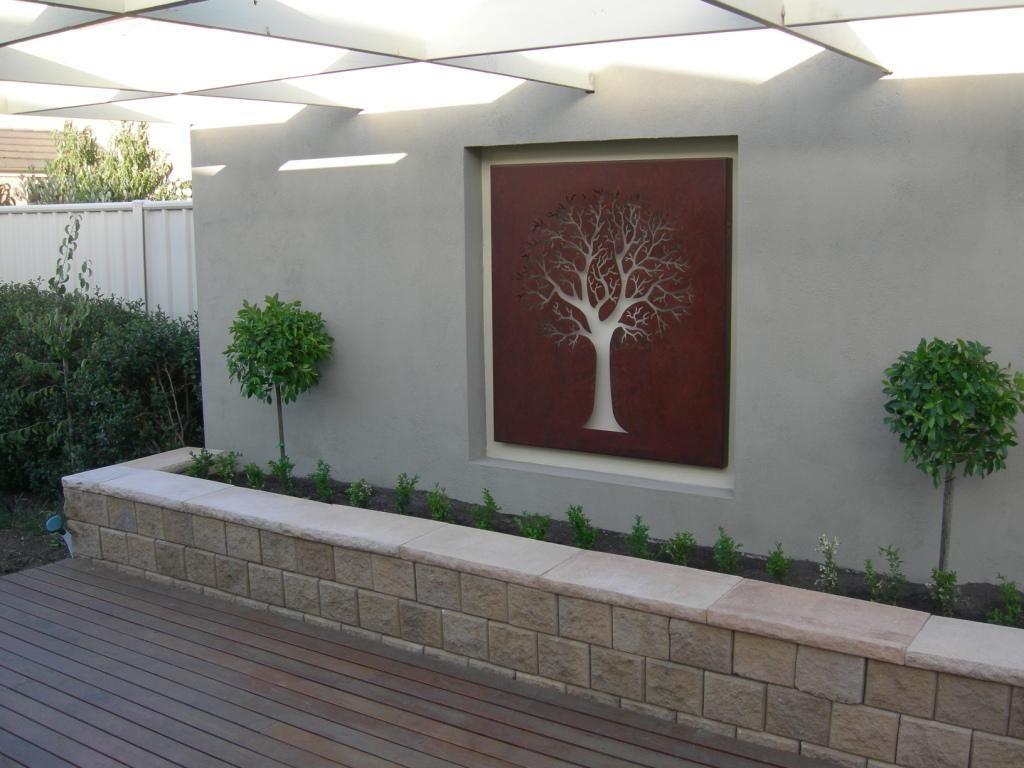 source: pinterest.com
Ow about outdoor wall art that is both complex and unique? With a relaxing calm ambient, a piece of Triptych wall art will look very pleasing.
With these ideas above, you can transform your boring outdoors and make them more engaging. Perhaps, this is what you need as a DIY project to plan with your fam jam. Make your backyards more inviting so that you can chill outside with your favorite people while enjoying the weather. So, get crafting! Take a look for more ideas like this at The Architecture Designs.