If you own a home you plan to sell- you want to ensure that it fetches the highest price possible. You can effectively achieve this by increasing the value of your home. You can increase the value of your property in different ways.  
Some ways can pump the value of your home by a percent or two, while others can give your home's value a considerable boost. For instance, if your home features a range of building materials, you can use concrete to improve its natural attractiveness. The durability of concrete and its availability in different designs can add to the home's aesthetic appeal, therefore, boosting its value.  
If you wish to increase the value of your home before house selling it, here are some ways using concrete can help you achieve that goal. 
Resurfacing Outdoor Spaces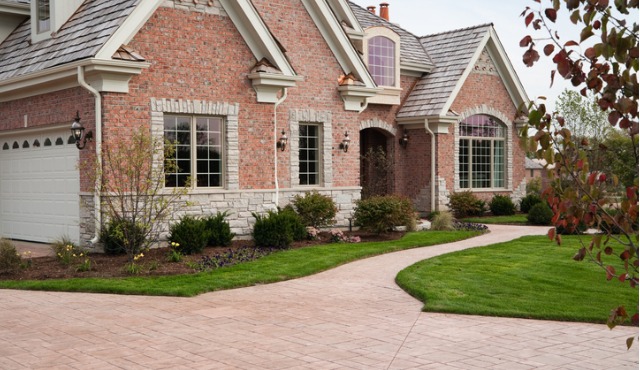 source: rismedia.com
Vehicles, foot traffic, and other elements cause outdoor spaces like parking spots, driveways, and walkways to wear off with time, irrespective of your effort to care for them. Resurfacing these spaces gives them a new lease of life and improves their appearance.  
Installing stamped concrete that meshes well with your landscape in these spaces can significantly enhance your home's curb appeal. Enlist a contractor who offers concrete services to dress your sidewalk's pavements. This adds durability and style to your home, which shows potential buyers that you care about its value and appearance.  
Instead of replacing the driveway or car park entirely, resurface it with concrete polish. Potential buyers will be comfortable that they don't have to build a new surface. Although these changes may appear minimal, they can significantly increase your home's valuation.  
Improving Floors And Walls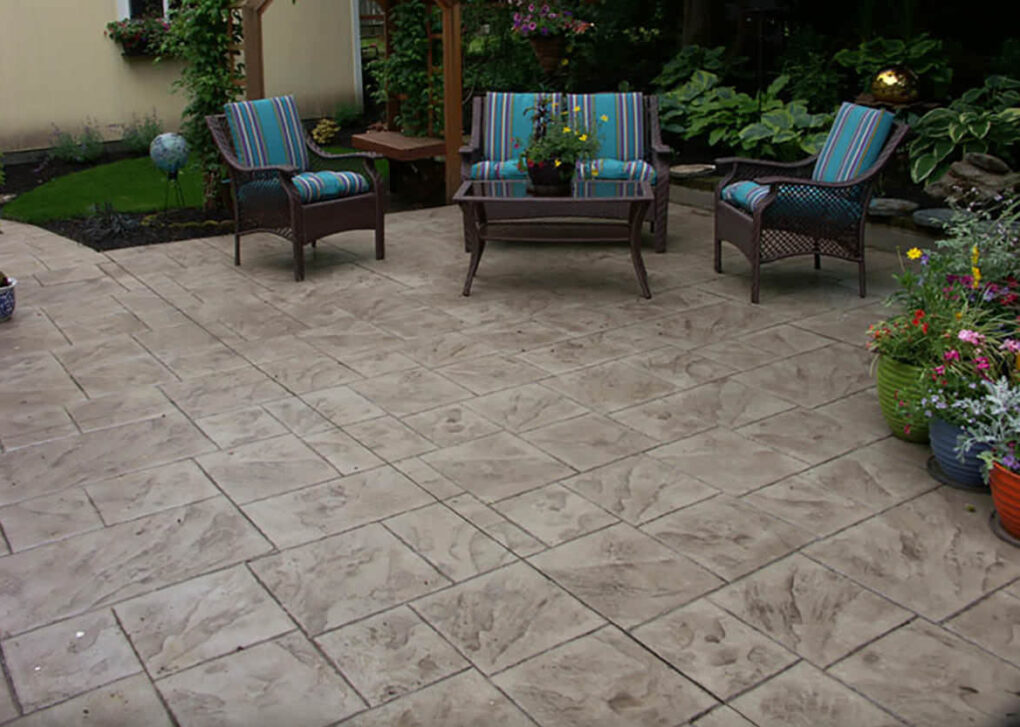 source: pinterest.com
Concrete can be used to increase the value of your house by improving interior floors and walls. Although it is mainly associated with external spaces like foundations, pavements, driveways, patios, and parking spaces, concrete can also be used to give your floors and walls a natural look.  
Some people prefer natural materials like slate, brick, and stone in the interiors of their homes. However, using these materials for flooring and walls can be expensive and time-consuming. Concrete is highly versatile when it comes to design, making it a good alternative for introducing a natural tone to your home.  
A concrete services provider can stamp different designs on your walls to give them a beautiful look that may help boost its appeal to potential buyers. Alternatively, you can use polished concrete or the conventional grey hue to create patterns that add individuality to the home.  
Better still, use concrete to add accent walls to your home or for partitions. As you do this, consider contrasting colors to revitalize the interior spaces of your home. These flooring and wall changes can go a long way in giving your home a contemporary look that further enhances its value.  
Beautifying Entrances And Patios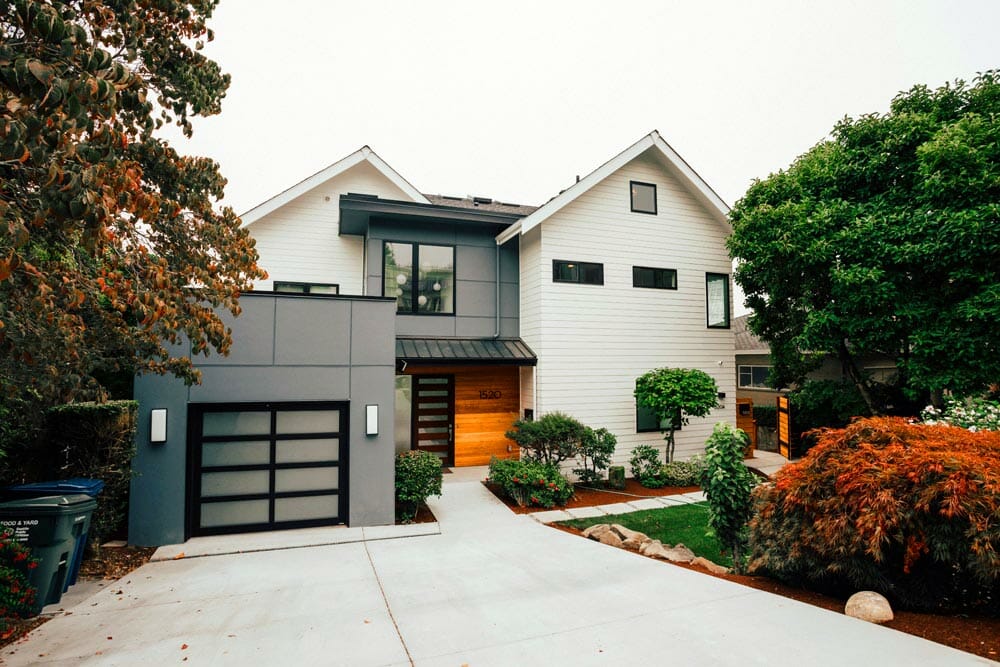 source: eakmanconstruction.com
The other way you can use concrete to increase your home value is by beautifying entrances and patios. Concrete can make unique additions to these areas' walls or floors. You can use vertical decorated concrete to give your patio or entrance a cozy wall finish. 
Decorated standing stones come in different colors and styles, making it easy to find something that suits your home's exterior. The beauty of using concrete services to enhance the entrance and patio spaces is durability. It's also cheaper than wood or other common materials, and you can design it the way you want. 
If you have patios in your home, consider using stamped concrete to spruce them up. Pick a design that appeals to you, then find what you want from the wide color, size, and shape selection available in the market.  
Designing Kitchen Countertops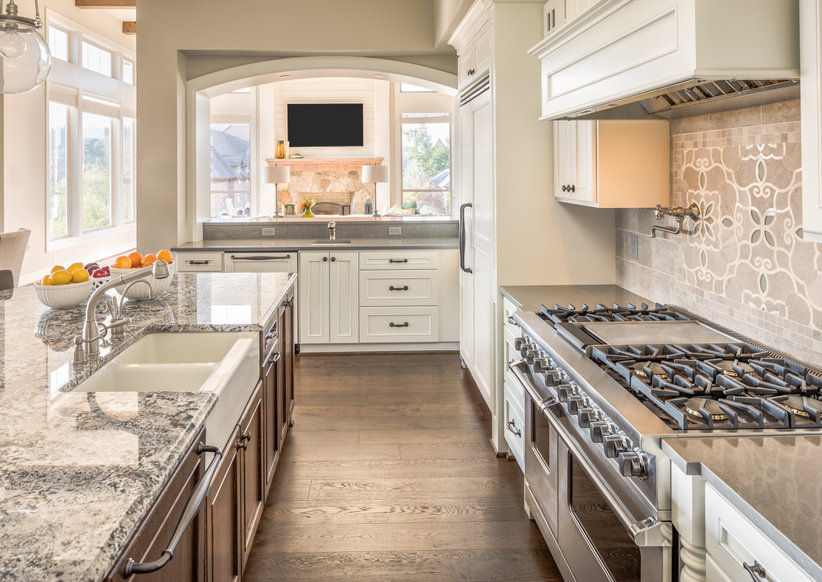 source: monadchoice.com
The kitchen is a critical space because it adds to your home's functionality and aesthetic value. Most people want a kitchen that has well-designed countertops. Having poorly-designed worktops in your home can detract the look and feel of the space. You can use concrete to improve the durability and look of your kitchen countertops.  
If there's ample space in your kitchen, you can consider adding a concrete kitchen island. This can help add value to your home as it provides space for socializing and preparing food comfortably that potential buyers find valuable.  
Final Thoughts
Increasing your home's value enables you to sell it at a high price when you list it in the property market. While you can still achieve this through other means, concrete provides a durable and cost-effective option. 
Although concrete is primarily considered a construction material, you can significantly boost your home's value if you use it correctly. Apply the four tips discussed above to start increasing your property's value today.