Granny flats seem to be a topic of interest for everyone. Ok, maybe not everyone, but granny flats, granny pods and all the other names people call them are searched on Google hundreds of times a month. This means that many people are wondering what they are and what they require to set them up.
Well, they're not really new, but they've taken on a new style. The concept of related living has been around for years, where families expand their living or make room in their own homes in order to accommodate aging parents. It can also be rented out as a good investment. 
Without further ado, let's learn how to design granny flats, what are the benefits of granny flats, what is the cost of granny flats, and other best granny flat ideas. 
First, What's Granny Flats/Granny Pod?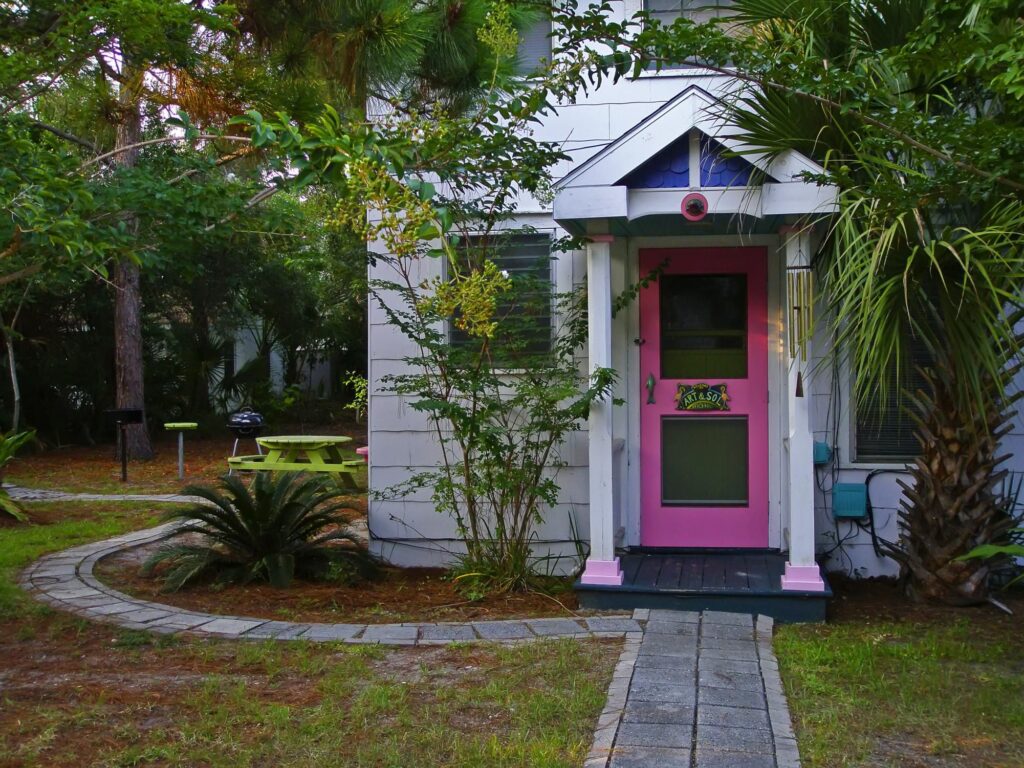 source: thespruce.com
Generally, a granny flat consists of a place to sleep/live, a kitchen, and sanitation facilities. However, there is no universally-accepted definition.
Size does not matter when it comes to granny flats. In some cases, a granny flat can be converted from a garage. In some cases, a brand new structure is created from scratch that is detached from the main building.  It is important to know the regulations in your area because state and local governments have different rules and processes.
Granny flats are also known as granny pods, accessory dwelling units (ADUs), backyard homes, and second units.
Benefits of Granny Flat: 
Granny flats are a great way to add space to your home without having to purchase a whole lot of land. You can use granny flats to expand your property while still being able to enjoy the comforts of your own home. There are several different types of granny flats including; detached, attached, and semi-attached. 
Moreover, there are numerous benefits to owning a granny flat. One of the biggest benefits is that they allow you to live in your current house while adding extra space at cost-effective price. If you have children, guests or aging parents a granny flat can provide them with their own room. 
Another benefit is that granny flats are perfect if you want to move out of your current house. Since you don't need to buy a whole lot of land, you can easily sell your existing house and move into a granny flat. Plus you can make it available for renters & get some really good income from that. 
How to Design Granny Flat:
source: maxablespace.com
The first step in designing a granny flat is deciding where it should go. If you plan to live in the unit permanently, then you may want to choose a location close to your primary residence. However, if you plan to rent out the unit occasionally, then you might prefer a location farther away from your main home.
Next, decide whether you want to make modifications to your existing property. Modifications can include adding a garage, extending the driveway, or adding a deck. These changes can increase the value of your home, making them worthwhile investments.
Finally, think about how much money you want to spend on your granny flat. Most people opt for a simple design that doesn't cost a lot of money. However, if you want something unique, you can always hire a professional designer to help you create a custom granny flat.
Best Grany Flat Ideas & Designs:
The possibilities are endless when it comes to design a granny flat. Whether you want a traditional or modern style granny flat, there are plenty of options for you. The following are some examples of granny flat designs.
Modern Granny Flat Design
This type of granny flat design creates a beautiful modern granny flat that features clean lines and simple shapes. The front door opens directly onto the back patio where you can enjoy a nice cup of coffee. The kitchen is open plan and includes a breakfast bar. The bathroom is located off the bedroom and includes a shower stall.
Traditional Granny Flat Design
source: realestate.com.au
This types of granny flat design carries like the exterior of the home is covered in brick and stone. The windows feature something like stained glass and leaded glass. The interior of the home is decorated with dark wood furniture and a rustic feel. The kitchen area includes a breakfast nook and a dining room table. The master suite includes a walk-in closet and a private bath.
Contemporary Granny Flat Design
This type of granny flat designs are bright and airy. The exterior of the granny flat is covered in white stucco and blue tiles. The roofline is curved to give the appearance of a boat. The interior of the granny flat features a spacious layout. The kitchen includes a breakfast bar and stainless steel appliances. The bathroom is located just off the bedroom and includes dual sinks and a shower.
Industrial Granny Flat Design
Industrial style granny flats are becoming increasingly popular. These types of granny flats are often seen in industrial cities. They are great for anyone looking for a unique look. The exterior of the industrial style granny flat is covered with corrugated metal panels. The interior features exposed beams and concrete floors. The kitchen includes a refrigerator and stove. The bathroom includes a toilet and sink.
Outdoor Granny Flat Design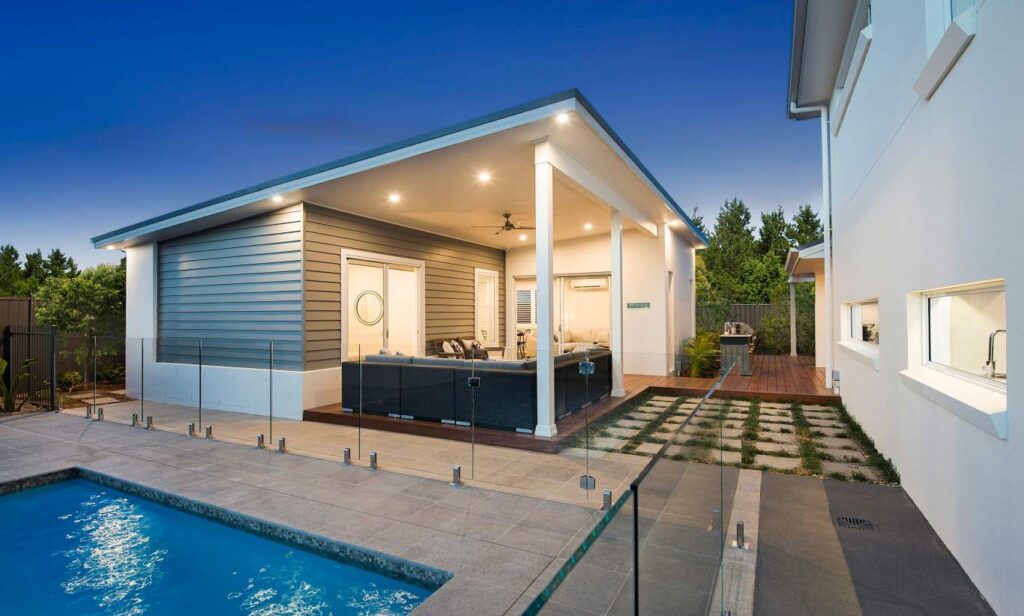 source: actionplans.com.au
Outdoor granny flats are great for those who love spending time outside. These granny flats are perfect for relaxing after a long day. The exterior of the outdoor granny flat is covered by cedar siding. The interior of the outdoor granny is decorated with natural materials. The kitchen includes a fridge and microwave. The bathroom includes a shower.
Small Granny Flat Design
Small granny flats are perfect if you don't have much space. These granny flats can be built anywhere including basements, garages, and even sheds. If you're looking for a smaller version of a regular granny flat, then these may be what you're looking for.
Cost of Granny Flat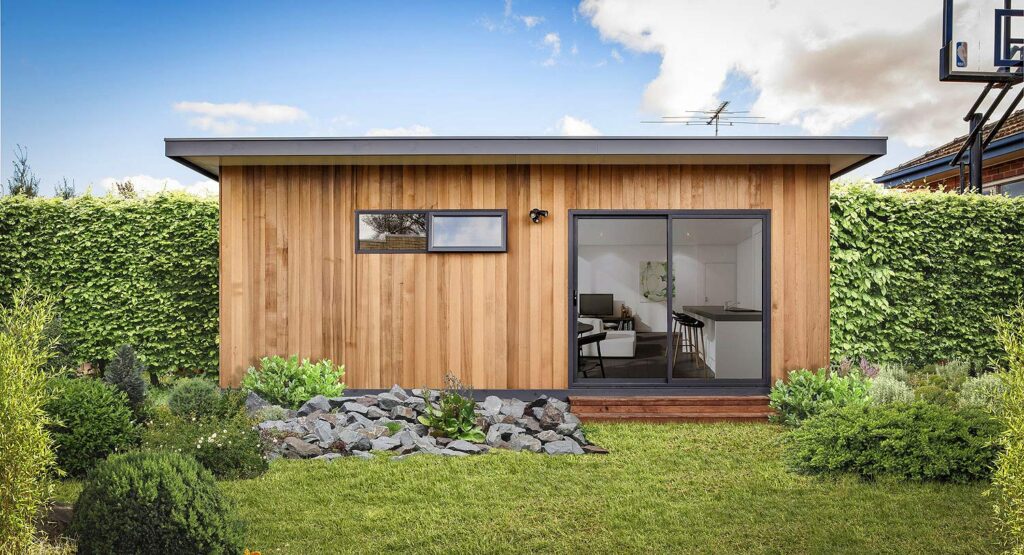 source: gardenstudios.com.au
The cost of granny flats varies depending on how much work goes into them. A basic garage conversion can cost around $10,000, while a full basement conversion can cost over $20,000. There are many factors that affect the price of granny flats. One factor is whether the building is attached to the house or detached. Another factor is if the building is attached to a home or not. If the building is attached to your home, then you will need to make sure that the electrical wiring is done right before you start construction. You should also check with your local building codes to ensure that everything is legal.
Rules & Regulation of Granny Flats
Granny flats are not regulated under any state law. However, they are considered accessory dwellings and therefore subject to local zoning laws. In many states, granny flats are allowed only if they are attached to a primary residence. If the structure is detached from the house, then it may be considered an illegal second dwelling unit (SDU). Granny flat regulations vary widely throughout the country. Most cities have ordinances that require minimum square footage and setbacks from property lines. Many municipalities allow granny flats to be built anywhere within the city limits. Others prohibit them entirely.